Today it is my pleasure to Welcome author
Melissa Pimentel
to HJ!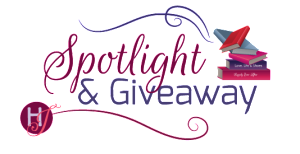 Hi Melissa and welcome to HJ! We're so excited to chat with you about your new release, The One That Got Away!
Please summarize the book for the readers here: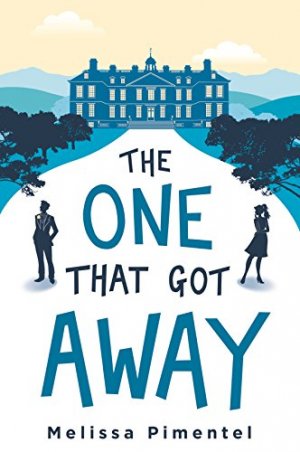 THE ONE THAT GOT AWAY is a modern retelling of Jane Austen's PERSUASION. Ruby Atlas is living the life she thought she'd wanted for herself as a successful ad executive in New York, but her life is turned upside-down when she's reunited with her ex from ten years ago at her sister's wedding. It's about the choices we make when we're younger, the ideas and goals we set for ourselves and how they change as we get older. And it's about love, of course!

Please share the opening lines of this book:
It was a Monday night. The remains of a chicken Caesar salad were congealing gently on the side of my desk, and the mug of coffee next to my elbow – my fifth of the day – was now cold. I looked at the tiny clock at the edge of my screen: 9:33pm. There was no way I was getting out of here before midnight.
Please tell us a little about the characters in your book. As you wrote your protagonist was there anything about them that surprised you?
Ruby's character came really naturally to me, probably because I'm an incessant plan-maker-and-follower. A few of the choices she makes along the way definitely surprised me, though – I won't tell you which ones in case I spoil it! I loved writing Ethan's character, particularly the earlier timeline when he was together with Ruby. There was a toughness crossed with a vulnerability that I really responded to.
If your book was optioned for a movie, what scene would you use for the audition of the main characters and why?
Oooh, great question! I think I'd choose the scene when Ruby sees Ethan again for the first time in ten years. They're at an airport, she's just come off a long-haul flight, she's feeling a little delicate… and suddenly, there he is. I think it would be such a fun scene for an actress because there are so many emotions running through her at once in that moment.
What do you want people to take away from reading this book?
Most of all, I hope they enjoy reading it and feel they've spent their time well. I also hope it makes them think a little about the way their own perceptions have changed over the years… and maybe makes them feel a little nostalgic for a lost love!
What are you currently working on? What other releases do you have planned for 2017?
My third novel, JENNY SPARROW KNOWS THE FUTURE, has just come out in the UK so I've been focussed on that, but I have something new percolating, too. I just have to sit down and start writing it!

Thanks for blogging at HJ!
Giveaway:

Print copy of THE ONE THAT GOT AWAY by Melissa Pimentel
To enter Giveaway: Please complete the Rafflecopter form and Post a comment to this Q:

What's your all-time favorite couple?
Excerpt from The One That Got Away:
Ruby climbed into her car, cranked up Sheryl Crow, and sped off to Billy Jack's feeling like she was a senior in high school all over again. Only with a real ID this time.
When she got to Billy Jack's, she pulled open the saloon-style doors, the opening strains of "Sweet child of Mine" welcoming her in. She saw a group of old classmates tucked away in a corner, all of them sipping nervously on their Buds and eyeing the townies warily. The bar was packed and muggy with people's beery breath, and Ruby felt her shirt begin to stick to her shoulder blades. She ducked past two women in denim cutoffs and backless shirts dancing enthusiastically, and grabbed the edge of the bar to steady herself.
"What can I get you?" the bartender asked, bending his lean frame across the bar toward her.
She looked up, and there, cleaning up a swill of beer with a dirty rag, was the most handsome man she'd ever seen.
He has a swirl of black hair curling across a wide, smooth forehead. His eyebrows were thick and perfectly straight, and under them lay two enormous eyes fringed with long, dark lashes. A thin, almost girlish nose led to a full, wide mouth.
"Um…" She looked at him blankly for several beats.
"A woman of few words," he said, "I like it. I'm Ethan." He stuck out a (perfect) hand and flashed a (perfectly) crooked grin.
She stared in stunned silence. Ethan, she thought, rolling the name around in her head like a smooth stone.
He gave her shoulder a little nudge. "You okay?"
She startled back into the moment. "Ruby," she said, offering her hand in return. "I'm Ruby."
"Cool," he said. "Like the song."
Ruby had no idea what he was talking about, but it didn't matter. All that mattered were his green-gold eyes, and her reflection in them.
Excerpt. © Reprinted by permission. All rights reserved.

Book Info:
Melissa Pimentel delivers smart, funny, and modern retelling of Jane Austen's Persuasion, where a young woman comes face-to-face with a lost love, proving that the one that got away is sometimes the one you get back.
Ruby and Ethan were perfect for each other. Until the day they suddenly weren't.
Ten years later, Ruby's single, having spent the last decade focusing on her demanding career and hectic life in Manhattan. There's barely time for a trip to England for her little sister's wedding. And there's certainly not time to think about seeing Ethan there for the first time in years.
But as the family frantically prepare for the big day, Ruby can't help but wonder if she made the right choice all those years ago? Because there's nothing like a wedding for stirring up the past . . .
Buy Links: https://us.macmillan.com/books/9781250130389


Meet the Author:
MELISSA PIMENTEL grew up in a small town in Massachusetts in a house without cable and therefore much of her childhood was spent watching 1970s British comedy on public television. These days, she spends much of her time reading in the various pubs of Stoke Newington and engaging in a long-standing emotional feud with their disgruntled cat, Welles. She works in publishing.
Connect:
Twitter: https://twitter.com/melispim?lang=en
Facebook: https://www.facebook.com/MelissaPimentelAuthor/