Today it is my pleasure to Welcome author
Suzanne Hoos
to HJ!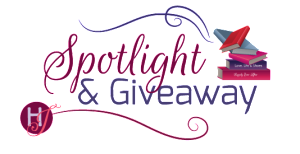 Hi Suzanne and welcome to HJ! We're so excited to chat with you about your new release, The Pirate's Lady!
Please summarize the book for the readers here:
Seeking justice for the death of her betrothed, Cate Whitfield is shocked to learn that Alexander Chase, the bloodthirsty pirate that did the deed, has been welcomed into her beloved home as her father's guest.
Alex Chase has revenge on his mind as well. As a young lad, he witnessed his father's brutal murder and vows to destroy the man who committed the heinous crime.
But when Cate unexpectedly comes into his life, he fears his plans will go awry. For the man he seeks to exact his revenge upon is none other than the fair-haired beauty's own father.

Please share the opening lines of this book:
Cate Whitfield's temper flared. Was it possible? Could Alexander Chase really be at Blythewood, making a mockery of her family's name and sullying her beloved home? If what she learned were true, then by God in heaven, she'd see to it that he paid for his crimes.
Please share a few Fun facts about this book…
The hero's name, Alexander Chase, came to me in a dream, but it took a long time to come up with the perfect heroine's name. The name started out as Lainey and then went through a gamut of monikers until I was satisfied that "Cate" (with a "C") and Alex were the perfect match.
It was fun to learn pirate lingo. Did you know that a "piece of fluff" is code for a woman's derrière?
As a Disney junkie, Pirates of the Caribbean is my favorite ride. I'm rather annoying in the boat as I "parrot" (get it?) the words of the swashbuckling automatons. "We wants the redhead!"
If your book was optioned for a movie, what scene would you use for the audition of the main characters and why?
If I may be so bold as to offer two scenes. One scene has Alex removing his shirt, and Cate sees for the first time the crisscross of scars on his back from the floggings he endured during his time aboard the Savage Spry.
The other scene would be when Alex tells Cate he is really Thaddeus Gordon. He relives how the man who ordered the death of his father had him and Edmund kidnapped after they witnessed the crime. Forced aboard the Savage Spry, the boys were subject to the brutality of the pirates. He laments not knowing what happened to his brother later on during a mutiny that he instigated on the Savage Spry many years later.
But at the end of the book – well, you'll just have to read it to find out.
Both of these scenes are quite emotional and would do well as an audition piece.
What do you want people to take away from reading this book?
That life is messy—especially in the 1700s, but that no matter what century, true love with a dash of redemption and hope can conquer all.
What are you currently working on? What other releases do you have planned for 2016?
I am currently working on the second book in my futuristic dystopian hot sexy romance (yes, I create my own genres). The first book in the trilogy is titled CONCEPTUAL and was released in March 2016 by the Edward Allen Publishing Group. The second book is called DELIVERANCE, and I hope to have it out by the end of 2016 or sooner. Then, it's off to write the third book: FALLOUT.
When I get bored in my dystopian world, I can be found typing away on another historical romance called SALVATION. The main characters are a prostitute and a preacher. Also in the works are a steampunk novel, a fantasy about a demon queen, and two modern-day thrillers.

Thanks for blogging at HJ!
Giveaway:

2 Digital copies of THE PIRATE'S LADY by Suzanne Hoos
To enter Giveaway: Please complete the Rafflecopter form and Post a comment to this Q:

Those who read the story of Cate and Alex know about Alex's missing brother Edmund by the end of the novel. What do you say, readers? Does Edmund deserve a story of his own?
Excerpt from The Pirate's Lady:
"Yoo hoo! Captain Chase!"
He turned. There, inching her way out of the thicket of trees was Cate. Alex's eyes narrowed. "Cate?"
"Aye, aye, Captain. 'Tis me." With her arm positioned in an awkward manner, she saluted him.
Too startled to speak, Alex watched her come into full view. Her face glistened and her eyes had a wild shine to them. Her hair was tousled, and pieces of leaves and dried grass peeked out from between the golden strands. His eyes widened in astonishment for she was stripped down to her undergarments, leaving nothing to his imagination.
What happened to her? Was she hurt? Why had he left her alone?
He was about to run to her, but something stopped him. It was her stance, her demeanor. It was the way she grinned so foolishly at him. The frantic way she waved her hands and the unsteady steps she tried to take. Was she singing? The tune was off-key and collided with the peacefulness of the island.
Something on the blanket caught his attention. The rum. He held up the bottle and frowned. The sweet liquor was half gone. The realization struck him like a bolt of wayward lightning. She wasn't hurt. Cate Whitfield was drunk!
Excerpt. © Reprinted by permission. All rights reserved.

Book Info:
Cate Whitfield harbors revenge in her heart for the bloodthirsty pirate who murdered her betrothed. So she's stunned to learn that he is to be her father's guest of honor at one of his revelries – and even more upset to discover that Captain Alexander Chase may not be the scoundrel she believes.
Even though she has publicly branded him a criminal, feisty Cate mesmerizes Alex. But the former pirate isn't about to let her accusations deter his own agenda for vengeance. He's returned to Promise, New Jersey, to retaliate against the man who murdered his father . . . the man who just happens to be Cate's father.
Trouble is, he may be falling in love with her, and she's hell-bent on seeing him punished. Can these two wounded hearts find out the truth before it's too late, or is their love doomed to walk the plank?
Sensuality Level: Sensual
Book Links:

Meet the Author:
A "Jersey Girl," Suzanne leads two lives—that of a writer and teacher. When not at her computer conjuring up stories from romances to fantasies and anything in between, she teaches grammar and writing to her junior high students, hoping that she'll be enjoying their books someday.
When the dust of her crazy life settles, she can be found relaxing with her husband Gary, their three rescue dogs, Esmeralda, Jasmine, and Cooper, and two cats, Simba and Scout.
Facebook | Twitter |