Today it is my pleasure to Welcome author
K. Bromberg
to HJ!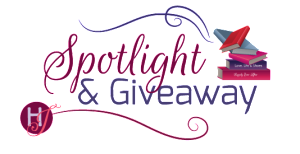 Baseball has never been sexier in an all-new novel by New York Times Bestselling Author, K. Bromberg.

Hi HJ. Thanks for having me! I've enjoyed your site for years!

Please summarize the book for the readers here: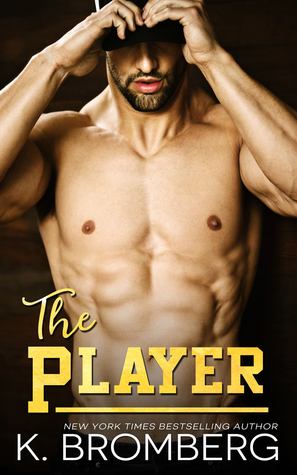 Ahhh, the worst thing you can ask a wordy author like me and not expect a book out of it. Lol. Well, besides the jacket synopsis, here is a quick take on what I think The Player is about:
Easton Wylder has been injured and Scout Dalton is the physical therapist his baseball club hires to get him back on the field. The two definitely have chemistry but Scout also has a contract that says no fraternization.
But sometimes attraction can't be denied and rules are broken.
Despite her best efforts to deny it, Scout welcomes the distraction that being with Easton provides. Easton spends some time slowly chipping away at the wall Scout has built to protect herself all the while dealing with the chaos in his own life.
Together they have a common goal – to get him back on the field – and that commonality allows them to cope with everything else going on around them.
The Player is a book about relationships. Between a father and a son, between a father and a daughter, between a son and his mother, between teammates, but most importantly between Scout and Easton. And in these relationships, how the reactions in each of them have a butterfly effect on all of the others.
There's plenty of heat between Scout and Easton, but there's also plenty of emotion and real.

Please share the opening lines of this book:
They won't tell very much because they are from the prologue, but here they are:

The rush hits me.
The adrenaline through my body.
The roar of the crowd in my ears.
Please share a few Fun facts about this book…
The Player was the quickest I've ever written a book – 29 days.
The hero in The Player is a catcher for a MLB baseball team. I chose for him to be a catcher because it was the position I played on a national traveling team when I was in high school.
I made up a fictional MLB team in the book, the Austin Aces. I named them the Aces as a little nod to the book and character that got me noticed to readers – In my Driven series, the heroine often refers to the hero, Colton Donavan, as Ace.
Please tell us a little about the characters in your book. As you wrote your protagonist was there anything about them that surprised you?
Easton Wylder is a star baseball player who is dealing with all of the pressures of recovering from an injury and living up to the reputation of his father. It's a complex relationship – both his love of the game and of his father – and the book details some of his struggles.
The thing about writing Easton that surprised me the most is that he was nice. And I say that because I had planned on him being a lot more gruff and more of an asshole but as the story evolved, I found him to be the one who ground the plot and characters instead of disrupt them.
Scout Dalton is a woman determined to be a success in this male dominated world of major league baseball. Like Easton, she has a complex relationship with her father and this relationship and the effects of it are what drive her.
The thing about writing Scout is I always prefer to write strong female leads . . . and Scout is strong, no doubt, but there is this underlying vulnerability to her that I didn't expect to be there. This unexpected emotion led me to take a turn in the story that made it change for the better.
If your book was optioned for a movie, what scene would you use for the audition of the main characters and why?
That's always such a hard question for me to answer because so every scene showcases so many different facets of the characters. I think I'd use one of the first scenes between Scout and Easton. Their first meeting had some misunderstandings and so this is the next time they meet. He's testing her and she's trying to assert herself and let him know she should be taken seriously. It's playful but has that little glimpse of her feisty personality that makes me love her:
"What were your stats in the major leagues?" Easton asks.
"What?"
"I asked your stats. Errors. On-base percentage. Batting average. Fielding percentage. You know, statistics."
"I know what statistics are," I respond dryly.
"But if you've never played in the majors, how do you know how my arm's supposed to feel so that you can get it back to one hundred percent?"
He's neglecting the fact that no other trainer has played in the major leagues either . . . but I have a better way to shut him up. "Have you ever been a woman?"
"What?" It's his turn to be surprised by an unexpected question. "Of course not. I've got plenty of proof that I'm all man."
I roll my eyes, half expecting him to grab his crotch and equally relieved that he doesn't. "Well, if you've never been a woman, how is it you know how to please one in bed? How do you know if you're hitting the right spot? Getting her off?"
He fights back a bark of a laugh, but eventually lets it escape as he just shakes his head. "Touché," he repeats my word back to me.
"If you're going to bust my chops, Wylder, you should know that I can give as good as I get."
"Point taken. But since you're the one singlehandedly charged with busting my balls in rehab over the next three months, you've gotta admit, it was a valid question."
"It was," I concede, "but it's your job to talk to me, tell me how it feels, where it hurts, and when it feels good, so I can make it better." An unexpectedly shy smile slides onto his lips when he gets the correlation between my question about how to please a woman and my answer.
"Just like sex."
"Perhaps." I smile; it's all I can do as heat flushes my cheeks and the room around us becomes too small for him and this innuendo-laced conversation. "Some men have all the tools in the world, but if they don't know how to use them, they're useless. It's the same with my job. You've gotta know how to use your skills, and I assure you, I do. So, if the I-don't-trust-you-because-you-have-a-vagina-card has been exhausted, can we get started, please?" I lift my chin toward the table behind him while I adjust the settings on the machine.
"You drive a hard bargain, Kitty." He chuckles as he sits down and pulls off his shirt.
"You ain't seen nothing yet."
Excerpt. © Reprinted by permission. All rights reserved.

What do you want people to take away from reading this book?
When people finish reading The Player, I think I want them to realize that there is typically so much more to people that they never know. That relationships are complicated things and everything is not always what it seems – one's past makes them who they are and sometimes how actions can't always be understood until later. Well, and of course I want them to have made a connection enough with Easton and Scout so they want to read the second book in the duet, The Catch.
What are you currently working on? What other releases do you have planned for 2017?
I'm currently working on The Catch, which is the conclusion to Easton and Scout's story. The Catch will be out June 29th. Then I will work on The Everyday Heroes series – three standalone books about three different brothers (a police officer, a firefighter, and a medevac pilot). And I may have a few surprises up my sleeves as well.

Thanks for blogging at HJ!
Giveaway:

Signed copy of THE PLAYER by K.Bromberg
To enter Giveaway: Please complete the Rafflecopter form and Post a comment to this Q:

Some readers are very particular these days about knowing what to expect when they start a book. Trigger warnings are everywhere. Readers and bloggers alike ask authors up front if a book has a HEA, an HEA for now, or a cliffhanger. They want to know if there is cheating or not. And the list goes on. What is your opinion? Do you like to go into reading a book without any knowledge or do you prefer to know certain things so you can prepare yourself for them?
Book Info:
Easton Wylder is baseball royalty. The game is his life. His passion. His everything.
So, when an injury threatens to end Easton's season early, the team calls in renowned physical therapist, Doc Dalton, to oversee his recovery. Except it's not Doc who greets Easton for his first session, but rather, his daughter, Scout. She may be feisty, athletic, defiant, and gorgeous, but Easton is left questioning whether she has what it takes to help him.
Scout Dalton's out to prove a female can handle the pressure of running the physical therapy regimen of an MLB club. And that proof comes in the form of getting phenom Easton Wylder back on the field. But getting him healthy means being hands-on.
And with a man as irresistible as Easton, being hands-on can only lead to one thing, trouble. Because the more she touches him, the more she wants him, and she can't want him. Not when it's her job to maintain the club's best interest, in regards to whether he's ready to play.
But when sparks fly and fine lines are crossed, can they withstand the heat, or is one of them bound to get burned?
Book Links:

Meet the Author: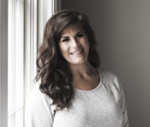 New York Times Bestselling author K. Bromberg writes contemporary novels that contain a mixture of sweet, emotional, a whole lot of sexy, and a little bit of real. She likes to write strong heroines, and damaged heroes who we love to hate and hate to love.
A mom of three, she plots her novels in between school runs and soccer practices, more often than not with her laptop in tow.
Since publishing her first book in 2013, K. has sold over one million copies of her books and has landed on the New York Times, USA Today, and Wall Street Journal Bestsellers lists over twenty-five times.
In April, she'll release The Player, the first in a two-book sports romance series (The Catch, book 2, will be released late June), with many more already outlined and ready to be written.
She loves to hear from her readers so make sure you check her out on social media or sign up for her newsletter to stay up to date on all her latest releases and sales: http://bit.ly/254MWtI
Website | Facebook | Twitter | Instagram | GoodReads |