Today it is my pleasure to welcome USA Today bestselling romance author
Kate Hewitt
to HJ!

 Hi Kate, welcome back to HJ!
If you were a heroine in a book, your character would be – The girl next door, the damsel in distress, Kick-butt take charge heroine or the aloof ice queen and why?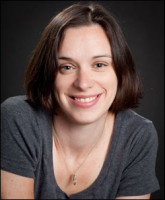 The girl next door with a touch of the aloof ice queen–but only because I'm shy 🙂
Let's talk about your newest release: The Prince She Never Knew
If you had to summarize the book for the readers here
The Prince She Never Knew is a marriage of convenience story with a twist–the marriage isn't actually convenient for either parties involved! They've been forced into it by the grinding machine of the international media who captured a photograph of them kissing and believed they were in love. Because of the power of that photo, Leo, the heir to the throne of his country, has been forced, along with Alyse, to perpetuate the myth that they're wildly in love when in fact they barely know each other. But things start to change when the vows have been said…
Please tell us about the characters in your book?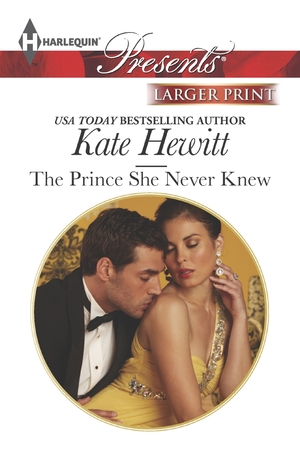 Alyse is a romantic, even though life should have taught her otherwise by now! She's been engaged to Prince Leo for six years and he's barely said a word to her during that whole time, yet she still hopes he'll fall in love with her once they're married. Alyse might be naive, but she's also determined and she's willing to admit her mistakes, including a big one she's made in the past.
Leo has become adept at hiding his emotions, even from himself. Growing up his relationship with his parents was a charade played out for the media, and so he doesn't trust any real emotions–not his, and not anyone else's. When he blows apart Alyse's belief in love, he thinks he's proved his point. But her honesty turns the tables on him!
Was it love at first sight for your characters? If not what was the pivotal moment of change?
No–the irony is everyone else in the world thinks it was. Part of the characters' growth in this book is understanding what loving someone really means. A pivotal moment of change is when Alyse realises her fairytale fantasies of love are exactly that–fantasies. They're not real. And when Alyse shows Leo how she's changed and grown, he starts to realise how much he loves her.
If your characters could go back in time and change one thing what would it be? Why?
They'd probably change the kiss that started the media frenzy–but of course, once they're in love, they wouldn't change a thing!
What scene did you have the most fun writing? Why?
I had a lot of fun writing the beginning, as I'd planned the scene in my head for awhile: a woman about to get married to a man everyone thinks she loves–who doesn't love her. Here is the beginning of the book:
Today was her wedding day. Alyse Barras gazed at her pale, pinched face in the mirror and decided that not all brides were radiant. She, as it happened, looked as if she were on the way to the gallows.
No, she amended, not the gallows; a quick and brutal end was not to be hers, but rather a long, drawn-out life sentence: a loveless marriage to a man, despite their six-year engagement, whom she barely knew. Yet even so a small kernel of hope was determined to take root in her heart, to unfurl and grow in the shallowest and poorest of soils.
Maybe he'll learn to love me…
Prince Leo Diomedi of Maldinia seemed unlikely to learn anything of the sort, and yet still she hoped. She had to.
What scene was the hardest to write? Why?
The first scenes between Leo and Alyse when they are alone together but still barely know each other were hard, because they're trying to navigate this strange new relationship that neither of them really wanted–although Alyse convinced herself she did. Here is a bit from their wedding night:
'This is strange,' Alyse finally said softly, her gaze still on the fire. She heard Leo shift in his seat.
'It's bound to be, I suppose.'
She glanced upwards and saw his face was half in darkness, the firelight casting flickering shadows over the other half. She could see the hard plane of one cheek, the dark glint of stubble on his jaw, the pouty fullness of his sculpted lips. He had the lips of a screen siren, and yet he was unabashedly, arrogantly male.
She'd felt those lips on her own so many times, cool brushes of mouths when what she wanted, what she craved was hot, mindless passion, tongues tangling, plunging, hands moving and groping…
She forced the images, and the resulting heat, away from her mind and body.
'Do you realise,' she said, trying to keep her tone light and even teasing although they'd never actually teased each other, 'we haven't actually been alone together in about a year?'
How did your character spend the week just before the story starts?
Getting ready for their huge royal wedding.
Who would you cast in the role of your characters if your book was optioned for a movie?
I don't know enough actors ever to get this right! Anne Hathaway and a young Colin Firth?
What are you currently working on? What other releases so you have planned for 2013 into 2014?
I'm working on the second in a sheikh duet I've really enjoyed writing. In March 2014 I have the second book in the Diomedi Heirs coming out, A Queen for the Taking, which is about Leo's brother Sandro. My sheikh duet will be out in October and December 2014, and I have a very special (and so far secret) Presents project with two other fabulous writers coming out in August! Stay tuned 🙂
Thanks for blogging at HJ!
Giveaway:

One reader will get a copy of The Prince She Never Knew & One reader will get an ebook copy of my women's fiction This Fragile Life
To enter Giveaway: Please complete the Rafflecopter form and Post a comment to this Q:

The Prince She Never Knew was inspired by the Duke and Duchess of Cambridge, Kate and William's royal wedding, and their romance which has played out in the media. Are you a fan of the royals? Why or why not?
Except
'Are you awake?' he asked quietly and he heard Alyse exhale.
'Funnily enough, I can't get to sleep.'
He half-turned towards her, trying to make out her expression in the moonlit darkness and unable to. 'It's not just an out-of-sync body clock, I suppose?'
She let out a little huff of sound that almost sounded like a laugh, and amazingly, absurdly, Leo felt his heart lighten. 'Unfortunately not.'
She shifted in the bed, and he saw the slinky strap of her nightgown fall from one shoulder. His gaze was drawn inexorably to the smooth skin of her neck, her shoulder, and then downwards to the warm curve of her breast. Despite the tension that still vibrated between them, he felt the insistent stirring of arousal. He forced himself to look up into her eyes, and saw she was watching him with a wary expectation.
'I'm sorry,' he said.
'For what, exactly?' He heard a thread of humour in his voice and to his surprise he found himself matching it.
'It must be really bad, if there are options. Have you compiled a list?'
'That sounds like something you would do.'
He let out a tired huff of laughter and raked his hand through his hair. 'Yours is probably a lot longer than mine.'
'Maybe not,' she said softly, and something in him twisted. Yearned.
'I'm sorry for the way I handled our conversation,' he clarified gruffly, pushing away that strange yearning. 'And the unkind things I said to you. They were neither appropriate nor necessary.'
'That's a very formal apology.'
He bristled, instinctively, helplessly. 'I don't know any other way.'
She sighed, the sound soft and somehow sad in the darkness. 'It's all right, Leo. I accept your apology.' She hesitated, and he heard the gentle in and out of her breath, saw the rise and fall of her chest in the moonlight, her breasts barely covered by a scrap of silky negligee. Had she not packed any decent pyjamas?
Of course she hadn't. This was their honeymoon, and they were meant to be wildly in love.
Book Info:
The Prince She Never Knew
Behind the royal wedding…
While the world believes her romance with Prince Leo Diomedi, Alyse knows it's just a calculated sham.
Yet beneath his icy exterior, Leo's kisses give Alyse a taste of the man behind the crown… But will their fairy tale survive the headlines threatening to rip everything apart?
Book Links:
Author Bio
After spending three years as a diehard New Yorker, Kate Hewitt now lives in the Lake District with her husband, an Anglican minister, their five children, and a Golden Retriever. She enjoys such novel things as long country walks and chatting with people in the street, and her children love the freedom of village life—although she often has to ring four or five people to figure out where they've gone off to!
She writes women's fiction as well as contemporary romance for Mills & Boon Modern, and whatever the genre she enjoys delivering a compelling and intensely emotional story.
Website | Facebook | Twitter |