Today it is my pleasure to Welcome author
Jennifer Faye
to HJ!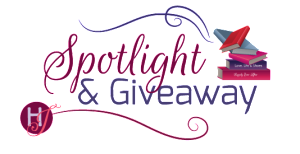 Hi Jennifer Faye and welcome to HJ! We're so excited to chat with you about your new release, The Prince's Christmas Vow (Twin Princes of Mirraccino, book 2)!

Hi. 🙂 Thanks so much for having me back. I'm really excited to share my holiday romance with everyone.

Please summarize the book a la Twitter style for the readers here: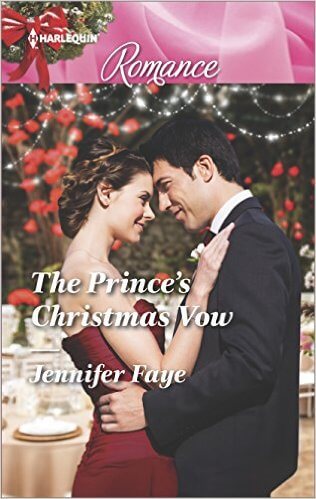 What's an ordinary girl to do when Santa drops a sexy prince in her path & by a twist of fate he happens to be her husband.

Please share the opening lines of this book:
The plan was in motion.

Though suddenly, it didn't sound like such a good idea.

Demetrius Castanavo, the Crown Prince of the Mirraccino Islands, shrugged off the worrisome feeling as he stepped out of the air-conditioned black limousine. Nothing was going to go wrong. He glanced at the clear blue sky, appreciating this last bit of good weather before it cooled down in the weeks leading up to Christmas.
Please share a few Fun facts about this book…
The books is dedicated to the readers. After the release of A PRINCESS BY CHRISTMAS, I received numerous requests for the sequel to tell Crown Prince Demetrius's story. My schedule was juggled making it possible to share the conclusion of the Twin Princes of Mirraccino in time for Christmas. 🙂
This book was so much fun to research from the sunny Mediterranean islands to palaces and grand mansions.
I googled Christmas ornaments. I don't know about you but I just love all things Christmas and I research even the smallest details.
Christmas was over by the time I penned this book, but I found that Pandora will play Christmas music year round. 🙂
The heroine has a secret talent, but on second thought, I think I'll save that for the book. 🙂
What first attracts your Hero to the Heroine and vice versa?
The story is a reunion. When they met more than a year prior, Prince Demetrius was living life to its fullest without a care in the world. It had been instant attraction leading to clandestine meetings out of the public's eye.

Using just 5 words, how would you describe Hero and Heroine's love affair?
Complicated. Steamy. Spontaneous. Undeniable. Emotional.

The First Kiss…
As though Zoe could read the direction of Demetrius's thoughts, her head rose. Their gazes caught and held. An old spark of attraction flared to life. This shouldn't happen. He was over her. But the longer she stared into his eyes, the harder it became to remember why this was a bad idea—a very bad idea.

He reached out to her. His fingers traced her cheek. Her skin was soft and subtle. "Is this what you wanted?"

"No." But her voice lacked conviction.

"I think it is. Remember how good we used to be together?"

Her gaze never left his as his fingers trailed down her jaw to trace her lips. Her eyes dilated as she inhaled a swift breath. The little voice in his mind that said he shouldn't be doing this became more and more distant—like the night he insisted they elope. He'd ignored that little voice then and he ignored it now. He had to prove to her that she'd made the biggest mistake of her life when she'd walked away from him. This time he'd be the one doing the walking.

His free hand wrapped around her waist, pulling her voluptuous curves snug against him. Her soft jasmine scent teased his senses. Every time he detected that scent, he thought of her—of her body next to his. It had been so long—so terribly long since he'd been this close to her. She wanted him, too. The passion was there in her eyes.

Buried emotions, desires and longings bubbled to the surface. He needed her—wanted her. The breath hitched in his throat. His head dipped, replacing his fingers with his lips. Her mouth didn't move at first. His touch was gentle, holding back the powerful rush of desire raging through his veins. His heart hammered against his chest…
Without revealing too much, what is your favorite scene in the book?
One of my favorites is of them decorating the Christmas tree. It's something they'd never had a chance to do with each other before. And now, just for a moment, the walls around their hearts start to come down…
Zoe jumped, almost dropping the glass ornament in her hand. She turned to find Demetrius propped against the wall. His arms were crossed while his facial expression was unreadable.

"I…I didn't hear you come in."

"Obviously. Do you want to explain all of this?"

Zoe retrieved her phone and switched off the music. "With Christmas just around the corner, I thought you might enjoy some holiday cheer."

"I had no idea that you planned to redecorate the beach house."

"I didn't. I mean, I'm not." She glanced down at the ornament in her hand. She turned to put it back in the box. So much for surprising him.

He glanced around. His gaze paused on the pile of boxes.

"Sorry about the mess. I'll make those boxes go away." Zoe worried, biting her bottom lip.

Demetrius turned to the fireplace. Now that the sun had sunk below the horizon, the flames of the fire flickered and cast a warm glow over the room. As the temperature rose, Demetrius discarded his suit jacket and rolled up the sleeves of his blue Oxford shirt.

Feeling a need to explain, she said, "I thought a fire would be nice."

He stepped up to the tree. He reached out and touched a glittery silver star ornament.

She swallowed hard, feeling like a kid with her hand in the proverbial cookie jar.
Readers should read this book …
if they enjoy sunshine, palaces, a sexy prince, an independent heroine, two estranged lovers destined to be together again, and Christmas cookies.
What are you currently working on? What other releases do you have planned for 2015?
THE PRINCE'S CHRISTMAS VOW is my 7th and last release for 2015. I'm already hard at work on my 2016 lineup, which includes a new duet for Harlequin–Brides for the Greek Tycoons. The first book, THE GREEK'S READY-MADE WIFE is up for pre-order now. And the second book, THE GREEK'S NINE-MONTH SURPRISE will be out in June 2016.
I'm also working on the 4th book in the Whistle Stop series–A MOMENT TO CHERISH.
Wedding bells are about to ring out in Whistle Stop. And trust me, it won't be your typical wedding. It will be done up in Whistle Stop style. 😉 And if that isn't enough, there's a mayoral election underway that's about to become rather sticky and not from the honey fresh pastries at the Poppin' Fresh Bakery either. 😉 For years now, Mayor Ortiz has run unopposed, but all of that is about to change. Mason Noble is about to toss his hat into the election. But will his political pursuits endanger his engagement to the beautiful Bella Nez? And are the townsfolk of Whistle Stop ready to do away with tradition? So many questions. So many changes. Keep an eye out for the fourth installment in the Whistle Stop series ~ A MOMENT TO CHERISH coming Spring 2016.
Thanks for blogging at HJ!
Giveaway:

One digital copy (Kindle or Nook) of the first book in the Twin Princes of Mirraccino duet–A PRINCESS BY CHRISTMAS
To enter Giveaway: Please complete the Rafflecopter form and Post a comment to this Q:

Which do you prefer for the holidays–sun and sand? Or snow? Why?
Excerpt from The Prince's Christmas Vow (Twin Princes of Mirraccino, book 2):
Demetrius crossed his muscular arms. "Perhaps hiring you was a mistake—"

"No—" Zoe bit back her next words but it was too late. Demetrius's brows lifted at her sudden outburst. "I mean, we have an agreement in writing."

"And you didn't think that I would leave myself a loophole—a way out if the need arose?"

Who is this man? And what had happened to the laid-back Demetrius?

Her gut told her to get out now. That she was getting in far too deep with a man who still had a hold on her heart.

And to complicate matters further, she had no job to return to. She'd already resigned from her position as interior designer for the island's most prominent furniture store. And most importantly, this job paid well—well enough to pay her mother's bills.

Zoe was stuck.

"You still haven't answered my question. Why did you hire me?" She watched him carefully, not sure what sort of reaction to expect.

"I wanted the best for this job. And you are the best on the island."

Was he serious? He thought she was the best? A warmth swirled in her chest and rose to warm her cheeks. Their gazes connected and held. Her heart thudded harder, faster. She refused to acknowledge that his words meant anything to her. She was over him. Past him.

"So you just expect us to work together like…like nothing ever happened?"
Excerpts. © Reprinted by permission. All rights reserved.

Book Info:
Secretly married…to a prince!
Zoe Sarris hasn't seen Crown Prince Demetrius Castanavo since their secret elopement. So she's shocked when he requests her interior design services. She's only just pieced her broken heart back together, and seeing Demetrius—as gorgeous and guarded as ever—threatens to shatter it all over again…
However, the shocking news that they are actually still married changes everything. Especially when Demetrius reveals he wants his princess back…preferably in time for Christmas!
Book Links:

Meet the Author: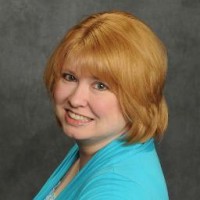 Award-winning author, Jennifer Faye pens fun, heartwarming romances. Step into the pages of exciting destinations with rugged cowboys, sexy tycoons & enchanting royalty. She is the author of the WHISTLE STOP ROMANCE series.
Jennifer is a two-time winner of the RT Book Reviews Reviewers' Choice Award, named a TOP PICK author, and been nominated for numerous awards.
Now living her dream, she resides with her patient husband, amazing daughter (the other remarkable daughter is off chasing her own dreams) and two spoiled cats.
Website | Facebook | Twitter |