Today it is my pleasure to Welcome author
Allison Butler
to HJ!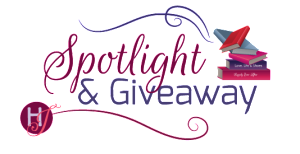 The Scottish Highlands meet The Bachelorette in this new historical romance from Allison Butler…

Hi Everyone, it's great to be here.

Please summarize the book for the readers here: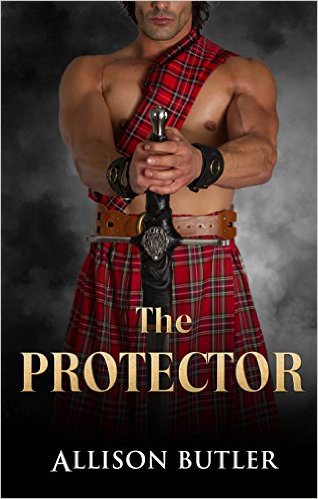 The Protector is the story of Duff's journey to the Highlands to discover his origins, Mairi Gordon's promise to choose a worthy husband from her father's chosen suitors and a powerful attraction that threatens Mairi's unwavering sense of duty and Duff's unshakable honour.

Please share the opening lines of this book:
It was time to go. Duff drew his horse, Duncan, to a halt at the top of the highland mountain and stared out over the sprawling valley beyond. It was time to leave all hope of discovering who he was behind.
Please share a few Fun facts about this book…
Mairi Gordon's weapon of choice is the bow and arrow and part of my research was to find out what the Scottish medieval bow and arrows were made of. I was thrilled to have all my questions answered by a weapons expert when we visited the historic fields of Bannockburn in Scotland.
In The Protector, clan Gordon have barrels of French wine in the cellar below the castle ready for feasts and special occasions. For further research, we travelled from Scotland to France to visit medieval wineries, one of which had a dove-cote that had been transformed into a place where visitors could taste the wines. There was no way we were passing up such a wonderful experience, and the wine was delicious.
I LOVE research!
If your book was optioned for a movie, what scene would you use for the audition of the main characters and why?
I think I'd choose the scene where Mairi offers to count the barrels of wine stored in the cellar. Her father accepts, but he insists that Duff accompany her. Whoever played the main characters must show their inner struggle to deny the powerful attraction between them as they perform their duty and they must make it believable. Here's a snippet.
Her duty done, Mairi turned about ready to return to the crowded hall above. She needed to surround herself with people, lose herself among many. The wick suddenly spluttered and died, plunging the basement into darkness. The toe of her boot caught on something unseen, she lost her balance, dropped her candle and collided with a solid wall of leathered heat.
Her cheek pressed into the soft leather of his vest. Her chest moulded against him. Her open palms were flat against the same hide but a little lower, pulsing in the centre, wanting to test and search what lay beneath them. She held them still and drew in a long, slow breath scented with leather, pine and a hint of spice. And danger.
The steady thud of his heartbeat in her ear proved they could stand no closer and sent her heart to racing. His heat seeped into her, the cold no longer her care. A sense of rightness and of peace, yet of forbidden excitement and swelling anticipation coursed through her. The dark was so full she didn't know if her eyes were open or closed. Did it matter?
Large, warm hands easily circled her upper arms and gently flexed as if to move her away but instead did nothing but hold her.
'Do you test me?'
Like liquid silk, his voice ran down her spine.
She did test him. She shouldn't, but she did. It was wrong, but she couldn't help it. She should move away, but …
'And myself.'
She rode the wave of his expanding chest. Sensed his head lowering closer. Felt the warmth of his breath along the side of her face and corner of her mouth. His heart raced, as did hers. His hands tightened about her arms and released. Tightened and released. 'Christ!'
Duff's torment hit her like a physical blow. Her eyes flew open. He stepped away. Released her. Mairi shuddered with the loss. She stood in the darkness and wrapped her arms around herself, cold to the bone, desperately trying to see him, but the blackness was too great.
'We must …' He fell silent. 'This … must never happen again.'
What do you want people to take away from reading this book?
Aside from a smile and a warm, fuzzy feeling once Duff and Mairi find their Happily Ever After, I hope readers feel that someone's worthiness shouldn't be measured by where they were born or what their name is, but by their actions toward others.
What are you currently working on? What other releases do you have planned for 2015?
The Protector is book 1 of my Highland Brides series and was released on December 8th 2015. I'm currently writing book 2, which will be published in December 2016.

Thanks for blogging at HJ!
Giveaway:

I'm giving away 1 Kindle copy of The Protector.
To enter Giveaway: Please complete the Rafflecopter form and Post a comment to this Q:

As I mentioned earlier, I LOVE research, especially when it takes me to beautiful Scotland. If you could travel anywhere for research purposes, where would you go and what would you like to learn more about?
Excerpt from The Protector:
'I have important things to see to. Let's have this done.' Mairi hoped to sound bored, but even to her own ears she sounded nervous. She squeezed her eyes shut tight for a moment, then opened them. She could do better.
'This is my dagger,' Duff said, stepping up beside her. She always knew where he was. Mairi half turned and looked into his face. 'It is still within its sheath and I've kept the light low to reduce any glare on the blade.'
He'd thought of everything. Damn him!
Her gaze dropped to the leather sheath, resting on his open hand before her like an offering. She stared at the calluses on his palm, the strong capable fingers and the wrist she'd barely circled with her own hand when he'd lowered her to the ground. Steady. Powerful.
She drew a breath and, in her mind, told herself she could do this. She reached for the leather sheath. Her fingertips scraped his palm and she witnessed his fingers flex at her touch before they curled into a fist.
Her gripped tightened on the weapon and she reminded herself she was here to learn how to use a dagger, nothing more.
Mairi gripped the plain, black hilt of the dagger in one hand and slowly withdrew it from the sheath. A hint of muted silver showed, almost black in the shadows. Her heart raced, but she wasn't certain of the cause. Holding and revealing the bladed weapon, or having her protector standing so close, within easy reach, before her. Perhaps both.
She drew a necessary breath and uncovered more. Her protector shifted slightly to one side. Candlelight glinted on steel. Sickening memories ripped her from the safety of the room to the valley of blood eleven years past. She closed her eyes to shut out the blade, but a sword slicing through the air, a moment before it found her mother, took its place.
'My lady.' Warm hands gripped hers and drove the dagger back inside its sheath. Then it was gone. 'Lady Mairi.' Her eyes flew open and her gaze settled on her protector's face. 'You are safe. Nae one will harm you.'
Mairi blinked. Dear God. What must her personal guard think of her? She hadn't even managed to draw the whole dagger free.
Anger and frustration for appearing weak and helpless swamped her. 'I know I'm safe.' She pulled her cold hands from his warm grasp and turned away. She couldn't bear to see pity or disdain on his face. She shouldn't have come. She didn't need to prove anything to—
A powerful arm snaked about her middle and pulled her back against his body. She gasped only a moment before a large hand took hold of the underside of her jaw and tilted her head back. 'What—'
'Forget the dagger. You do not need a weapon to defend yourself,' Duff said, his warm breath brushing her cheek. Mairi stood rigid, eyes wide, her heartbeat pounding in her ear. Her fingers clutching the band of steel about her waist. 'Find your balance on your feet and then let your upper body go limp.'
Mairi pressed forward onto her feet until her weight centred evenly and her legs were holding her weight. The small movement gave her a small sense of being in control. She drew a breath and then relaxed her upper body, as he'd instructed.
'Feel how my hold on you and about you has loosened.' Mairi nodded, noticing the change. 'My left arm is around you, so for the coming blow to have the most powerful effect, you must stretch your right arm forward and, using every ounce of force you can find, drive your elbow back into my stomach.'
'But I—'
'Do not think about it. Surprise is your true weapon.'
Mairi frowned, stretched her right arm forward, clenched her teeth and drove her elbow back into her protector's stomach. A grunt sounded in her ear at the same time as the hand beneath her chin released her. The arm about her middle loosened further.
'Now lift one knee and drive the sole of your foot back into my leg as hard as you can.'
Mairi heard his strained words, but hesitated. She didn't want to hurt him more than she—
'Imagine your attacker is here to kill you. If you want to survive, never hesitate. Do it now.'
She was a survivor and wanted to live. She lifted her knee and kicked backward with all her might. Her heel found naught but air. The move and the power she'd put into it sent her twisting about and off balance. But before she could right herself, strong hands captured her waist and steadied her.
Mairi searched her protector's face. 'You moved.'
'You sound disappointed.'
Her hands tightened about his forearms. 'Your lesson took me by surprise.'
'There will be nae warning before an attack.' His fingers flexed at her waist. 'I knew the blow was coming, but an attacker will not. The second move could possibly break a man's leg.' His look intensified. 'I can't protect you if I'm injured.'
'You take your duty seriously.
'As seriously as you take yours.'
Mairi stared into his dark eyes. He'd just shown her a way to defend herself without using a weapon, moreover, without using a blade. Her safety truly was important to him.
'You did well, my lady.' His gaze lowered as he released her and stepped back. 'If you're ready, I will escort you down to your guests.'
Mairi's hands fell into the empty space at her sides, the loss of his warm hold almost as chilling as his gentle reminder that her three suitors were waiting for her in the hall below.
Excerpt. © Reprinted by permission. All rights reserved.

Book Info:
Heiress of clan Gordon, Mairi has been given a gift: the choice of her husband. Her father has found three worthy suitors and each is coming to the Keep. She will spend time with every man and make her decision. But love is not a luxury Mairi allows herself: she is driven by duty, driven by the memory of the failure eleven years earlier that cost her father everything. She will choose a worthy husband, one who will serve the clan wisely, and take nothing for herself – especially not the dark-haired stranger tasked with her protection while she makes her decision.
Lowlander Duff may not know his origins, but he knows how to wield his sword. Granted one year's leave from his duties to the Elliot Clan, Duff travels to the Highlands in search of his past. Instead he finds an arrogant beauty in need of rescue. Impressing her father, the head of clan Gordon, he is named her temporary protector and must keep her safe as she is courted by three potential husbands. What Duff doesn't expect is the low hum of jealousy and the rising wave of attraction that makes protecting Mairi easy, but keeping his distance impossible.
Book Links:

Meet the Author: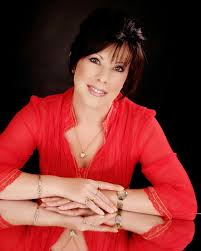 Allison Butler is an author of Scottish historical romance. She spent her early years in country New South Wales building pretend castles with hay bales and leaping white posts with her army of two older sisters and a younger brother. Many years later, with her mother's influence, she discovered a passion for words and history, read her first historical romance and was inspired to write her own. She writes in the morning and cares for the elderly in the afternoon. Her love of travel has given her the gift of many amazing sights but none more heart-stirring than the rugged beauty of Scotland. Allison lives in a small town in New South Wales, Australia with her very own Scottish hero and a Jack Russell named Wallace. Their two beautiful daughters have left the nest and have begun their own adventures. Allison loves travelling, taking photos, dancing like no-one's watching and seeing the sights from the back of her husband's motorcycle.
Website | Facebook | Twitter |