Today it is my pleasure to Welcome romance author
Susan Carlisle
to HJ!

Hi Susan, welcome to HJ!
If someone wrote a biography about you, what do you think the title of the book should be? Why?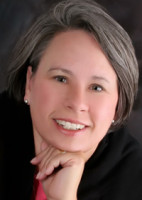 Susan Carlisle, The Life and Times of a Romance Writer. That doesn't sound very exciting but it would cover it. I'm a wife, mother, grandmother to twins, love to read, travel, wear hats, have Afternoon Tea, and watch James Bond movies. It would all be in there.
Let's talk about your newest release: The Rebel Who Stole Her Heart
If you had to summarize the book for the readers here
The Rebel Who Stole Her Heart is about a man and a woman who are total opposites. The uptight heart surgeon and the free spirit doctor. As they work and live they learn that the middle of the road isn't so bad as long as they are together. When Ty gets hurt Michelle takes him home and cares for him. She isn't even such that she likes him at that point. When Michelle's mother becomes sick it is Ty that stands beside her at the hospital. Both are out of their comfort zones. They are soon spending some time alone at the beach where they learn that life can be more than what they thought it could be.
Please tell us about the characters in your book?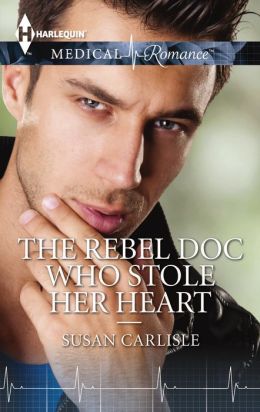 A career focused heart surgeon, Michelle Ross, has no time for friends. Her colleagues see her as a cold fish often referring to her as the heart surgeon without a heart. She's admired despite her beauty queen looks and being a demanding task master. In a man's world, she wears designer suits like armor to keep people at a distance.
Tyrone Rogers (Ty)is a motorcycle riding, black leather jacket wearing vagabond anesthesiologist that's temporarily filling in at the hospital. Ty has been raised to turn his nose up at the establishment. The only thing he takes seriously is caring for people. During his off time he craves adventure like riding his bike fast, rock climbing and any other death defying sport. He lives in the moment of discovery and a life of no lasting consequences.
Was it love at first sight for your characters? If not what was the pivotal moment of change?
No way! Ty shows up late to Michelle's OR and that is an absolute no-no. Michelle has no use for the free spirited Ty. It is only after they spend the weekend at the beach together that they better understand each other. Learning of each others troubled past makes the see that they are not really that different.
If your characters could go back in time and change one thing what would it be? Why?
Michelle would have saved her father when he had a heart attack. That is way she became a heart surgeon.
Ty would have tried to get his parent to listen to him. Would have go for help when his brother got sick.
What scene did you have the most fun writing? Why?
I loved writing the one where Michelle has to ride home on the back of Ty's motorcycle.
"Be realistic, Michelle. How long do you think it will take a taxi to show up at this hour? And you're sure as heck not going to sit in a dark parking lot and wait."
"I can go inside."
"Come on. Let me give you a ride home? I'll drive slow. No fancy moves."
Still unsure, she was exhausted and the thought of having to wait another hour or long to head home wasn't appealing. She grabbed her purse as she climbed out of the car. "Okay, but no nonsense. I saw one too many motorcycle victims when I was doing my ER rotation."
"I promise only one wheelie."
"What!" She stepped back planning to refuse to get on.
"Kidding. Just kidding."
What scene was the hardest to write? Why?
I had a hard time writing the one where Ty goes to see his parents. I was so sad for him.
"I want to talk about Joey."
His mother flinched. His father reached over and took her hand.
Ty forged ahead. "I want to know why you wouldn't take him to a doctor?"
"Because it is not our way," his father stated firmly.
So the answer hadn't changed.
"Joey could have lived if he'd only had medicine." Ty worked to keep his voice even.
"We had no money for doctors or medicine," his mother said in a wistful voice. Had she begged his father to help Joey?
"There are programs. We could have gotten him care. I should have gone for help."
His father let go of his mother's hand and sat straighter. He looked directly at Ty. "We did what we could for Joey. It was meant to be."
How did your character spend the week just before the story starts?
Ty would have been rock climbing, riding his motorcycle too fast and working in a soup kitchen.
Michelle would have been seeing about her mother and watching old movies.
Who would you cast in the role of your characters if your book was optioned for a movie?
Katherine Heigl would make a perfect Michelle. Tall, smart and in-control.
Collin Farrell would be great as Ty. A little rough around the edges but kind inside.
What are you currently working on? What other releases so you have planned for 2013 into 2014?
I have just finished two books about sisters that take place on the coast of Mississippi. Think sun, fun and romance with a little medical drama thrown in. They should be out some time in the middle of this year.
Thanks for blogging at HJ!
Giveaway:

I'm giving away a print copy of The Rebel Who Stole Her Heart
To enter Giveaway: Please complete the Rafflecopter form and Post a comment to this Q:

How do you feel about a doctor riding a motorcycle?
Except
Heart surgeon, Michelle Ross used her hip to nudge open the swinging door to the number four operating room in Raleigh Medical Center in Raleigh, North Carolina.
Her patient, Mr. Martin waiting on her to begin repairing his artery was the type of person that affected her the most. There were almost always young children waiting at home for their parent to get better. She had to save this father. Make sure he lived to return to his family.
Dressed in sterile gown and with hands covered in plastic gloves, she eyed her team and asked in a crisp voice, "Are we ready to begin?"
The quietly speaking group gathered around the middle aged patient suddenly became mute. If a scalpel had been mishandled and fallen to the floor it would have echoed in the soundless room.
She looked at each of them and watched as every set of eyes refused to meet her gaze. What was going on? Normally her team was ready to precede without hesitation. She asked the same question before each operation out of conversational habit.
Glitches weren't allowed in her OR. Efficiency was her motto. Her patients deserved the best and she saw that they got it. She'd handpicked her team and they knew what was expected, she trusted them, so what was the issue?
Her team's unwillingness to answer didn't alleviate her anxiety over a case that would require her complete attention. She stepped to her place beside the table before her gaze landed on the anesthesiologist resident at the head of the patient. "Where's Schwartzie?" she demanded.
The younger doctor's eyes flickered a couple of times above the top edge of his surgical mask and he said, "Dr. Schwartz's replacement isn't here yet."
Annoyance blistered in her. Her patient deserved better. She opened her mouth to respond but someone entering the door stopped her. A man with wide shoulders had his back to her. He made an agile pivot and faced the group. A bright orange zebra striped surgical cap screamed for attention in her sterile and ordered world. The basic blue surgical uniform of the hospital covered his body but what caught her attention again were the glowing lime colored clogs that shown through the surgical paper booties on his feet.
Who was this clown? All that was missing was the red nose. As he approached the group her focus centered on his striking jade colored eyes above his mask. Those orbs met hers expectantly, held her gaze before the twinkle in them took her off guard.
Surely this wasn't her missing anesthesiologist?
"Hey, I'm Ty Smith. I'm filling in for Schwartz." Despite the mask covering his mouth, she could tell he was smiling as he made eye contact with each person.
"We have a patient waiting," she said stopping any further pleasantries.
"You must be Dr. Ross," he stated in a cheerful tone.
"I am. And I'm ready to begin."
He pulled the stool forward with his foot and sat with one easy movement. He didn't seem to give her a further thought or be concerned that they had all been waiting for him.
Looking at the resident he said, "Nicely done."
The young man who had been so flustered by her question earlier visibly relaxed.
Dr. Smith checked the anesthesia setup and looked at her. "Ready when you are, doc."
Once again his eyes caught her off guard. They reminded her of a spring lawn after a rain they were so green. She couldn't let him divert her attention from the patient. She never forgot her duty. "It's Dr. Ross," she corrected..
"Patient is ready, Dr. Ross." He said her name with a subtle twist that implied he might be making fun of her.
Hours later, Michelle was pleased the procedure had gone without a glitch. Her patient would live a long time and get to see his children grow up. Of this she was particularly proud.
Her father had died of a heart attack when she was twelve. They'd been out shopping for new school clothes, something she and her mother couldn't agree on, when he'd clutched his chest and fallen to the floor of the mall. She could still hear the yells to call 911 and the running of feet but mostly the sound of her own crying.
At the funeral as she sat beside her mother on the front pew of the church, she vowed that she'd help see that as many children as possible never experienced what she had. Her answer was to study and work hard to become a heart surgeon. Her personal experience had taught her there was no room for humor here. This was serious business.
Michelle was in the process of closing when a soft hum began at the head of the table distracted her. During the operation she hadn't looked at the new guy. Instead she gave her patient her complete attention even when her surgical resident was making the opening incision. She glanced toward the head of the table to find Dr. Smith busily studying a monitor. The others around the table shifted restlessly. As far as she was concerned the OR was no place for music. She wanted nothing to distract their concentration. She'd always seen to it that any noise remain at a minimum.
Tension thick as the polar ice cap, and just as cold, filled the space. She didn't miss the covert glances directed her way or toward the humming man.
The new guy looked up, his gaze meeting hers. The lines around his eyes crinkled. "You can join in if you wish."
The man was too disrupting to her OR. He had to go. She'd see that he wasn't assigned to her cases again. "How's the BP?" she asked in a crisp voice
"Holding steady," he responded.
"Then let's finish this up and get him to CICU. And no more humming."
"Yes, Ma'am."
He sounded like a mischievous fourth grade boy who'd just gotten in trouble for pulling a girl's hair. Not very sincere and determined to do it again.
Book Info:
Unbuttoned by the maverick!
Protected by her ice queen facade and wearing her designer suits as armor, heart surgeon Michelle Ross is always in control. Then maverick anesthesiologist Ty Smith sweeps into her operating theater and ruffles her well-groomed feathers!
He is her complete opposite, but even Michelle isn't immune to his charms—especially when she starts to see the real Ty. She knows that he'll soon be back on his sleek black motorcycle, out on the road again, but can she stop her heart from leaving with him…?
Author Bio
Susan Carlisle's love affair with books began when she made a bad grade in math in the sixth grade. Not allowed to watch TV until she brought the grade up, Susan filled her time with books. She turned her love of reading into a love of writing romance. Susan writes hot medicals romances for Harlequin Mills and Boon.
She lives near Atlanta, Georgia, with her husband of over thirty years. As a member of the successful group blogs Petit Fours and Hot Tamales www.petitfoursandhottamales.com and Love is the Best Medicine www.loveisthebestmedicine.com, where she blogs regularly.
Susan loves castles, traveling, cross-stitching, afternoon tea and reads voraciously. She also enjoys hearing from her readers. You can find her at www.SusanCarlisle.com
Website | Facebook | Twitter |