Today it is my pleasure to Welcome author
Amalie Berlin
to HJ!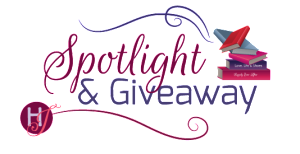 Hi Amalie and welcome to HJ! We're so excited to chat with you about your new release, The Rescue Doc's Christmas Miracle!

Happy Holidays, and Happy Holiday Reading! 🙂

Please summarize the book for the readers here: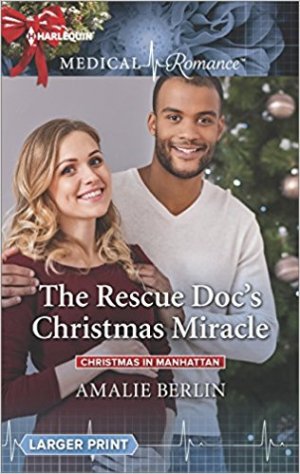 Narrowly surviving crashing in a sudden storm, daredevil pilot paramedic and her straight-laced, risk-avoiding partner find steamy solace in each other's arms, then agree to never speak of it again. Only two months later, just in time for Christmas, the morning sickness begins…

Please share the opening lines of this book:
WERE IT NOT for the strong shopping bags protecting her clanking purchases, Penelope Davenport would never have made the walk back to her darkened motel, if the brisk, sometimes sideways shuffle she'd been doing through the gusting wind and sheets of rain could be called a walk. Whatever it could be called, it was better than her flying had been today.

Deep in the pit of her belly, she still felt the plummeting sensation triggered two hours earlier when the early autumn storm she'd been trying to outrun had caught them despite her best efforts, and a microburst had tried to slam her flying ambulance into the ground.
Please share a few Fun facts about this book…
This is my very first One Night with Consequences trope book 🙂
I may have had to cut out some jokes about possible titles for Holiday-themed porn…
There are many euphemisms for vomiting, and I still giggle like a mad thing when I type 'shouting groceries' as one of them. But that's what happens when the editors ask me to write a book where the heroine suffers crippling morning sickness.
Please tell us a little about the characters in your book. As you wrote your protagonist was there anything about them that surprised you?
Penny acted upon her impulsivity in ways that remind me strongly of me. It's not a trait that I love about myself, but for some reason, it tickled me when the sober scene I had planned to write about her revealing her pregnancy suddenly involved throwing a pregnancy test at his head. Just kind of went on from there…
(That said, I do feel like I need to say that I am not a proponent of throwing things at people's heads…)
If your book was optioned for a movie, what scene would you use for the audition of the main characters and why?
Their first date after they figure out that they're kind of in a relationship, it's got a children's choir at Rockefeller Center, cute banter, and a goofy confession… (And absolutely no Holiday-themed, made up porn titles. Anymore.)
The kids began singing "O Come, All Ye Faithful" and Penny tried to find her way back to banter, that was something they'd always done well before all these feelings had got involved. "Have you ever noticed how many Christmas songs start with 'O' something?"

"'O Little Town of Bethlehem?'" Gabriel played along.

"'O Holy Night.'"

"'O…' What else?"

"'O Come Emmanuel…'" That was the last one she could think of.

"Is that it? Four songs is all we could come up with? The way you put it, I thought we'd have some kind of measurable percentage here. There are probably thousands of Christmas songs out there. I bought wholesale into the notion of you being a Christmas carol librarian," he teased, and she could see happiness crinkling the corners of his eyes. Unshielded, uncontrolled, and the sweetness of the sight of him almost choked her up.

"You've got me confused with the internet. But if you get your phone out to check right now, somewhere an angel will…I don't know, fail to get his wings?" With effort, she kept the playful teasing going, wanting things to stay light and happy. Relationships should probably start that way but theirs hadn't, and she truly wanted him to be happy, whatever happened. "Oh, there should be an 'O Gabriel' song. He's an angel, right? I bet he had some job during Christmas night."

"Gabriel was the one who announced the birth," said the man named for an angel, but who was as sexy as the devil…

And who gave her an idea on how to talk to the rest of the world about their new relationship. "Me and God have this in common, I think."

He looked over his sandwich, brows up, definitely not following her clearly insane segue.

"Someone's going to have to announce that this baby thing is happening. Because, oh— Oh! That reminds me. Did anything happen the other day when you gave your rebar patient to Zac and Ella Lockwood? They were having a tense discussion later when I stumbled over them, and I think I saw Ella give Zac the stink-eye. Then I felt even more guilty because when he caught me earlier taking my antiemetic I lied about why I needed it." Penny blurted out a bunch of words, and then stopped and made a little circle in the air with her finger. "That started out one place and then kind of came back to that place, which was the place where I don't know what to tell people about being pregnant, but a little more got wedged in there in the middle."

Gabriel could usually keep up with her sudden changes in conversation, though, so he only grinned as the choir drifted into a sober rendition of "What Child is This?" Naturally. "I noticed you went off the rails. One, I'm not announcing this to your family. Two, yes, I did notice something there. Neither of them wanted to give up the patient, so when I left, there seemed to be a showdown brewing. Three, what did you tell him?"

"I told him that I was hungover on tequila after a night of sweaty jungle gym sex with a guy I picked up at a bar," she answered directly, in one matter-of-fact breath, even though she felt her forehead growing more and more tense and wrinkled as she spoke. "And that's when I knew we were in a relationship, because after I succeeded in driving my brother away so he wouldn't ask more questions, I felt guilty the rest of the day for fake-cheating on you with a pretend person I had just made up."

The seriousness with which he looked at her made her stomach curdle, but just when she thought she was going to have to cry and run away from the plaza in dramatic fashion, he started to laugh. Not a quiet chuckle like she usually got from him either. He opened his mouth and laughed so loudly from their little perch across the plaza, it almost drowned out the singing.
What do you want people to take away from reading this book?
To be a risk-taker in love, even if getting close to someone scares you more than jumping out of a plane.
What are you currently working on? What other releases do you have planned for 2017?
This is my last release of 2017, it is November 🙂 And my next three books are planned and at various stages. My first will be releasing next summer, another quartet with Annie O'Neil, Tina Beckett, and Amy Ruttan, set in Greece, and dubbed Hot Greek Docs by the Medical Romance Editorial Team. I'm revising that one right now, Back In Dr. Xenakis' Arms — and after that I'm writing a Christmas-themed duet, Sexy Fairytale Christmas, for late 2018.

Thanks for blogging at HJ!
Giveaway:

A 2n1 copy of the UK edition of this book with Robin Gianna–The Spanish Duke's Holiday Proposal–signed by us both! Open to International entries. 
To enter Giveaway: Please complete the Rafflecopter form and Post a comment to this Q:

What do you most look forward to during the holiday season? Is it an event, a food, the movies/books/music? Or do you maybe have a favorite tradition that might be a little quirky and particular to you and your family? 🙂
Excerpt from The Rescue Doc's Christmas Miracle:
"Well, let me go get out of my work clothes." She gave him her best, over-the-shoulder sultry voice. "Just so you're aware, I'm going to put on a negligee."

"I thought we agreed to take things slow." Instantly alarmed.

"By negligee you should understand I mean flannel pajamas in cotton candy pink." She grinned at him as she headed up the stairs, and saw him shake his head, but he was smiling again.

When she returned, she diverted to the stereo to turn on some light mood music. Christmas music, actually. Christmas music was absolutely necessary for a living room Christmas picnic and conversation. And lower lights. And her fireplace all sparked and roaring. She couldn't fully appreciate the twinkling if the overhead lights were canceling out the glow.

By the time they'd settled with their plates on their knees and her with her now usual mug of hot apple cider tea, she began picking his brain about Jackson family Christmas traditions.

This conversation naturally turned back to Davenport traditions, namely her tradition these past few years: Penny's Christmas Adventure.

"I don't know when it started. I guess around twenty-one? I just never really cared about Christmas. It always felt like someone else's holiday, that it was made for the healthy kids—the kids who had a future."

He frowned over his sandwich, so sharply she knew he was taking her literally.

"No one ever said that to me. That's just how I felt. Years of illness takes its toll. I always had very nice gifts, designed to stimulate my mind, and all I wanted was the toys that would stimulate my body. My siblings got bikes and rollerblades, I got a microscope. And then I got a telescope. New computers. Dolls. Good Lord, the dolls. I hated the dolls."

"Didn't they ask what you wanted?"

"Sure. I just didn't have words to tell them, or the heart to say, I want to go play in the snow. I want to go sledding. I want to ice skate and trampoline. Eventually I got better, but Christmas never dazzled me after that. It was tainted with years of heartbreak. I guess that's why I started traveling. Go somewhere new or somewhere I already loved and hadn't fully explored, have some new adventures… I liked it better than sitting with family by the fire, waiting for some present that would disappoint me. Live life, don't just watch from the sidelines."

He looked at the fire, then back at her. "I thought the fire was nice."

"This fire is nice. The company is nicer." She tried not to look too wistfully at him. "Really, it's all nice. I wasn't even sure I was going to be able to make myself decorate. Buying things online is a lot easier than putting them up. It even feels different. Maybe it always feels different when it's your own place."

"What's it feel like?"

"Kind of comforting. Kind of exciting? Kind of like a trial run, like you said. Kind of like a last Christmas for just me before I devote the rest of my Christmases to my child. That's not a complaint, just a framework. I should enjoy it so I know what to give her. Or him. And try not to think of it as limiting my adventures, even if sometimes it feels like my adventuring days might be over."

"They're not."

"That's easy to say. They're at least on hold for a long, long time. I've been trying to think of pregnancy-safe adventures to do around the city, and I don't have many ideas at all. Can't go ice skating. Can't go skiing. I've been training for the Empire State Run-Up, where they do this indoor stair-climbing marathon up the Empire State Building. But…I don't know if I can do that while pregnant. Would climbing eighty-six flights of stairs be dangerous? I don't know."

"I don't know why you want to run up eighty-six flights of stairs."

"I don't know why you don't want to. Don't you want to find out if you can do it?"

"We climb stairs for work all the time."

"Not that many floors. And not racing other people. Challenging yourself. Seeing if you're as good as they are, or how far you lag behind."

She didn't even realize how she'd said that, putting herself into a position that was inherently lesser, until he frowned.

"I doubt you'll lag behind, but you can talk to your doctor about it when you go. You should. If you want to do it, no matter how silly it is."

She nodded, then waved a hand to him. "Do you have any other pregnancy-safe adventure ideas?"

"I guess not shopping."

"Boring."

"Volunteering for a charity? Going to a soup kitchen?"

"That's nice and I should do more of that, but that's not adventurous."

"Dance class?"

She paused. "Dance class? Like, what kind of dance?"

"Interpretive dance."

That made her laugh, and then made her gesture like an idiot for the fruit salad on the other side of him.

He scooted the bowl to her. "Or couples dancing. The classics."

"Ballroom?"

"Or something more fun. Salsa? Swing?"

"That…might not suck. That could be fun," she said, after rolling it around in her head then popping a grape into her mouth. "Go to Georgia and hike the first part of the Appalachian Trail?"

"Camping and hiking? How far is it?"

"I don't know, like a hundred miles or something."

"That's the first segment of the trail?"

"I don't know. I just know that you can do it, and if you do the whole thing, you end up in Maine."

"Scratch that one. You'd give birth in the woods surrounded by elves, and then they'd take our baby away. Elves are like that."

She laughed again at the man, the serious, sober man who was teasing her. "We wouldn't want that."

"Everything I'm coming up with seems results-oriented. But I'm guessing, based on your album, that you're experience-oriented."

She shifted over to him on the blanket and leaned her back against him. "What results?"

"Photography classes, learning to do different things, practical, tangible things." He slid an arm around her, encouraging her to turn in toward him.

"Knitting?"

"For instance."

"Unless it's some kind of knitting marathon where you compete with people while also running around and playing, I don't want to do it. What about that obstacle course television series about being super-fit?"

"You could for a while. I think you've got about three months before your belly will become un-hideable."

"What else?"

"I don't know. Hot air balloons?"

"Oh, piloting?"

"I was thinking riding…"

She tilted her head back to look up at him. "Still, I like that one. I'm keeping it. I'll research online."

In the firelight, she could see at least fifteen specks of silver glitter sparkling on his cheek and forehead, and it tickled her.

He either felt her grinning up at him or she made a sound because he looked down at her, brows raised with unspoken questions.

"You're just sparkly. I'm not sure you haven't already been to the forest with the elves."

"What does that mean?"

"It means you've got more glitter on you than a tarted-up Tinkerbell." She reached up to try and brush it off his cheek, but the glitter didn't budge.

He rubbed his face too. Still it stuck.

"Did you, by chance, take off your shirt while you were dealing with the glittery things?"

"Why?"

"Because if your chest is all glittery, I have to see it. It's really non-negotiable, I'm afraid. I have a rule—if my boyfriend's chest has glitter on it, I get to see it."

She just slipped the B-word right in there.

The disbelieving laugh he gave her emboldened her. Lifting the front of his shirt, she whisked it up so she could peek at the warm brown skin beneath.

"Penny."

"I can't tell. The light's not getting through the cotton. Take your shirt off."

"No…"

She pulled her head back up and lowered his shirt, trying to decide if he was serious or not.

"What if I do a wolf whistle? Men do that all the time on the street, I know it's code for 'Take Off Your Shirt'. Granted, it's dumb code. I could do catcalls!" Which was when it occurred to her. "Wonder why those two different behaviors are attributed to different animals. And wolves don't whistle. Unless they have a sinus condition maybe."

He laughed again then, and didn't even attempt to stop her when she lifted his shirt. His arms went up, he pulled it over his head, and glitter that had been clinging to the cotton fluttered down like little snowy diamonds.

That landed on his chest.

And abs.

And those freaking hip flexors…

She slid her hand over his skin, unable to not touch him, just a little mesmerized by the combination of his sparkling flesh and sensation sparking over her own.
Excerpt. © Reprinted by permission. All rights reserved.


Book Info:
From partners to parents!
Dr. Gabriel Jackson and paramedic Penny Davenport make a great team—despite driving each other crazy! She's Manhattan Mercy's daredevil helicopter pilot, who thrives on adventure after a childhood spent wrapped in cotton wool, while he's the cautious flight doctor who, after a disastrous marriage, will never take risks again.
But after the elation of surviving a storm explodes into passion, Penny discovers she's pregnant! This could be an unforgettable Christmas—if they listen to their hearts and take the greatest risk of all!
Book Links:

Meet the Author: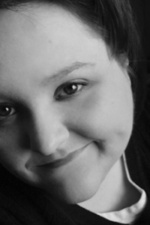 Amalie lives with her family and a passel of critters in Southern Ohio, and she writes quirky, independent characters for Harlequin Medical Romance. Her favorite stories buck expectations with unusual settings and situations, and the belief that humor can powerfully illuminate truth-especially when juxtaposed against intense emotions. And that love is stronger and more satisfying when your partner can make you laugh through the times you don't have the luxury of tears.
Website | Facebook | Twitter | Instagram | GoodReads |