Today it is my pleasure to Welcome author
Dani Collins
to HJ!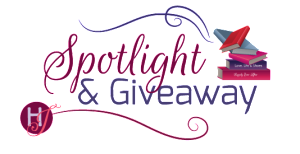 Hi Dani and welcome to HJ! We're so excited to chat with you about your new release, The Secret Beneath The Veil

!


Hi Sara! Hello Awesome HJ Readers!

Please summarize the book for the readers here: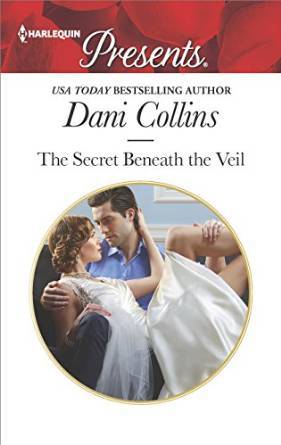 Trying to protect her little sister from an arranged marriage, Viveka takes her place and walks up the aisle toward the intended groom. No one realizes she's not the bride until Mikolas lifts the veil.
Mikolas has plans, and Viveka's switch ruins them. He runs after her, saves her from drowning, then kidnaps her onto his yacht. By the time they dock, they've come to an agreement that she'll pretend to be his mistress, but it turns real.
It's a temporary arrangement and by the time they part, they've grown quite attached, but they both have massive inner hurts to overcome before they find their HEA.

What's your favorite line(s) from the book?:
Oh, I have a few. Viveka is quick with the backchat and so is Mikolas. Here's one I like:
"I'd rather take my chances with the sharks."
"You already have." The flatness of his voice sent a fresh quake of uncertainty through her center.
I also like this for the impact. Viveka's life will never be the same after this:
"I need you to see very clearly that the action I'm taking comes at a cost. Which you will repay. I will not be leaving you in Athens, Viveka. You are staying with me."
When you sat down to start this book, what was the biggest challenge you faced? What were you most excited about?
The biggest challenge was not knowing what was going to happen. That's not usually my style. I typically have more of an outline, but for some reason, I started this book with the opening of a heroine who is facing an arranged marriage. That fell kind of flat until I realized she was taking her sister's place.
From there, it became a runaway bride, which very much excited me, but then I hit a few more snags on the way to completion. The hero was Russian, but after some consultation with my editor, we decided Greek worked better for a number of reasons. That meant I had to make a lot of corrections in where I was going, so this actually turned into one of the more challenging books I've ever written.
Please tell us a little about the characters in your book. As you wrote your protagonist was there anything about them that surprised you?
Viveka came from an abusive home, reviled by her stepfather who, she believes, killed her mother, leaving her to raise her little sister. She has this lovely core memory of love, though, which helps her cope with her life as it takes some hard turns. She's kicked out, is separated from her sister, and has to live with an elderly aunt who doesn't really want her and who eventually becomes an obligation. She's your basic Cinderella who can't catch a break and so deserves one.
Mikolas came from a terrible place. His mother had had an affair with a criminal, then she left him to raise Mikolas alone, but when she died, he wound up on the streets and suffered horribly at the hands of his father's enemies. His grandfather saved him–eventually–but he literally carries scars from the experience. He's a broken person who deserves love, but doesn't know how to trust. It's a long road for him to find HEA.
What have you learned about your own writing process/you as an author while writing this book?
I learned I really should NOT try to pants my way through a book. It's too stressful and means too much rewriting. I'm far, far better off when I send a partial to my editor and have a solid outline.

The First kiss…
"I haven't purchased you." He gave her a frown of insult. "I've earned your loyalty the same way my grandfather earned mine, by saving your life. You will show your gratitude by being whatever I need you to be, wherever I need you to be."

"I'm not going to be that! If I understand you correctly, you want to live within the law. Well, pro tip, forcing women to have sex is against the law."

"Sex will be a fringe benefit for both of us." He was flinty in the face of her sarcasm. "I won't force you and I won't have to."

"Keep. Dreaming," she declared.

His fork clattered into his empty bowl and he shifted to face her, one arm behind her, one on the table, bracketing her into a space that enveloped her in masculine energy.

She could have skittered out the far side of the bench, but she held her ground, trying to stare him down.

His gaze fell to her mouth, causing her abdominals to tighten and tremble.

"You're not thinking about it? Wondering? Dreaming," he mocked in a voice that jarred because he did not sound angry. He sounded amused and knowing. "Let's see, shall we?"

His hand shifted to cup her neck. The caress of his thumb into the hollow at the base of her throat unnerved her. If he'd been forceful, she would have reacted with a slap, but this felt almost tender. She trusted this hand. It had dragged her up to the surface of the water, giving her life.

So she didn't knock that hand away. She didn't hit him in the face as he neared, or pull away to say a hard No.

Somehow she got it into her head she would prove he didn't affect her. Maybe she even thought she could return to him that rejection he'd delivered earlier.

Maybe she really did want to know how it would be with him.

Whatever the perverse impulse that possessed her, she sat there and let him draw closer, keeping her mouth set and her gaze as contemptuous as she could make it.

Until his lips touched hers.

If she had expected brutality, she was disappointed. But he wasn't gentle, either.

His hold firmed on her neck as he plundered without hesitation, opening his mouth over hers in a hot, wet branding that caused a burn to explode within her. His tongue stabbed and her lips parted. Delicious swirls of pleasure invaded her belly and lower. Her eyes fluttered closed so she could fully absorb the sensations.

She had wondered. Intrigue had held her still for this kiss and she moaned as she basked in it, bones dissolving, muscles weakening.

He kissed her harder, dismantling her attempt to remain detached in a few short, racing heartbeats. He dragged his lips across hers in an erotic crush, the rough-soft texture of his lips like silken velvet.

All her senses came alive to the heat of his chest, the woodsy spice scent on his skin, the salt flavor on his tongue. Her skin grew so sensitized it was painful. She felt vulnerable with longing.

She splayed her free hand against his chest and released a sob of capitulation, no longer just accepting. Participating. Exploring the texture of his tongue, trying to compete with his aggression and consume him with equal fervor.

He pulled back abruptly, the loss of his kiss a cruelty that left her dangling in midair, naked and exposed. His chest moved with harsh breaths that seemed triumphant. The glitter in his eye was superior, asserting that he would decide if and when.

"No force necessary," he said with satisfaction deepening the corners of his mouth.
Did any scene have you crying or laughing (or blushing) while writing it?
I'll let you blush your own way through the love scenes. (*wink*) But the black moment really tore my heart out. Because of Viveka's history, she has always felt like a burden, never really wanted. She needs Mikolas to say he wants her to stay, but because of his history, he can't. Here's her perspective as she realizes their affair is over and tries to salvage it, but he winds up letting her go:
"Mikolas—" She lowered to the padded bench in front of the vanity, inwardly quailing. Don't humiliate yourself, she thought, but stumbled forward like a love-drunk fool. "I care for you." Her voice thickened. "A lot." She had to clear her throat and swallow. Blink. Her fingers were a tangled mess against her knees. "If you would prefer we stay together…just say it. I know that's hard for you, but…" She warily lifted her gaze.

He was a statue, hands fisted in his pockets, immobile. Unmoved.

Her heart sank. "I can't make an assumption. I would feel like I'm still something you took on. I have to be something…" You want. Her mouth wouldn't form the words. This was hopeless. She could see it.
If your book was optioned for a movie, what scene would you use for the audition of the main characters?
That's a tough one. Probably the scene on the boat where Mikolas is spelling out for Viveka exactly how badly she has screwed up his life. He's not pulling any punches as they dine in elegant surroundings and he draws a dark picture of where he came from and why he owes his grandfather so much. This is just a piece of that conversation:
"In return for his generosity, I have dedicated myself to ensuring my grandfather's empire operates on the right side of the law. We're mostly there. This merger is a final step. I have committed to making it happen before his health fails him. You can see why I feel I owe him this."

"Why are you being so frank with me?" Her brow crinkled. "Aren't you afraid I'll repeat any of this?"

"No." Much of it was online, if only as legend and conjecture. While Mikolas had pulled many dodgy stunts like mergers that resembled money laundering, he'd never committed actual crimes.

That wasn't why he was so confident, however.

He held her gaze and waited, watching comprehension solidify as she read his expression. She would not betray him, he telegraphed. Ever.

Her lashes quivered and he watched her swallow.

Fear was beginning to take hold in her. He told himself that was good and ignored the churn of self-contempt in his belly. He wasn't like the men who had tormented him.

But he wasn't that different. Not when he casually picked up his wineglass and mentioned, "I should tell you. Grigor is looking for your sister. You could save yourself by telling him where to find her."
Readers should read this book….
because it's one of the most dramatic I've written. If you like a scarred, broken hero and a sweet, sweet heroine who is the ULTIMATE virgin and really deserves a man who would die for her, this is your book.

What are you currently working on? Do you have any are up-coming releases?
I'm super excited for my upcoming Christmas book, His Christmas Miracle, which will release Oct 27th. It's the sixth in my Love In Montana series with Montana Born. It's such a sweet story. I promise you'll get all the Christmas feels from it.
I hope to indie-publish a duet late this year, early next. I'm still working on finalizing those, and I'm also working on a Harlequin Presents that will be Book Three in The Sauveterre Siblings. I'm loving this family. They're two pair of identical twins, boys who are reflections of each other, girls who are like stamps. Look for Pursued By The Desert Prince in March and His Mistress With Two Secrets in April.
Finally, in June 2017, I'll have a Presents that's part of a terrifically fun trilogy with Jennifer Hayward and Rachael Thomas. The premise is so great. I can't WAIT to share and will be in touch with Sara, begging for a spot here, so I can give you all the details.
Thanks for blogging at HJ!
Giveaway:

One signed copy of The Secret Beneath The Veil, with some Dani Collins swag, mailed anywhere in the world.
To enter Giveaway: Please complete the Rafflecopter form and Post a comment to this Q: In my first draft, Mikolas was Russian and spirited Viveka through the Bosphorus. I seriously wanted to sail it myself after researching it and was bummed when I had to take that bit out.
Have you sailed it? Where would you recommend a cruise? If you could cruise anywhere, where would you go? Bonus question: Which kind of hero do you prefer? Russian or Greek?
Excerpt from The Secret Beneath The Veil:
**Trigger warning: if you have a fear of drowning, you probably shouldn't read this**
Once Viveka is discovered, she runs out of the wedding, which is held in a yacht club, and winds up tripping into the water off the slip. Hold your breath!

Cold, murky salt water closed over her.

Don't panic, she told herself, splaying out her limbs and only getting tangled in her dress and veil.

Mom. This was what it must have been like for her on that night far from shore, suddenly finding herself under cold, swirling water, tangled in an evening dress.

Don't panic.

Viveka's eyes stung as she tried to shift the veil enough to see which way the bubbles were going. Her dress hadn't stayed caught. It had come all the way in with her and floated all around her, obscuring her vision, growing heavier. The chill of the water penetrated to her skin. The weight of the dress dragged her down.

She kicked, but the layers of the gown were in the way. Her spiked heels caught in the fabric. This was futile. She was going to drown within swimming distance to shore. Grigor would stand above her and applaud.

The back of her hand scraped barnacles and her foot touched something. The seabed? Her hand burned where she'd scuffed it, but that told her there was a pillar somewhere here. She tried to scrabble her grip against it, desperately thinking she had never held her breath this long and couldn't hold it any longer.

Don't panic.

She clawed at her veil with her other hand, tried to pull it off her hair. She would never get all these buttons open and the dress off in time to kick herself to the surface—

*Don't panic.*

The compulsion to gasp for air was growing unstoppable.

A hand grabbed her forearm and tugged her.

Yes, please. Oh, God, please!

Viveka blew out what little air she still had, fighting not to inhale, fighting to kick and help bring herself to the blur of light above her, fighting to reach it…

As she broke through, she gasped in a lungful of life-giving oxygen, panting with exertion, thrusting back her veil to stare at her rescuer.

Mikolas.

He looked murderous.
Book Info:
"You may kiss the bride."
With five little words, Mikolas Petrides secures a vital business merger and finally repays his grandfather for rescuing him from the horrors of his childhood. But when he lifts his new bride's veil, it's not the woman he was expecting!
Viveka Brice will do anything to protect her little sister, even pretend to marry a stranger. Her deception revealed, she flees the wedding, but is soon confronted by Mikolas. He is a man who always gets what he wants, and if the marriage is off, Viveka will have to compensate him—by becoming his mistress instead!
Meet the Author: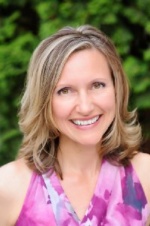 USA Today Bestselling author Dani Collins writes for Harlequin Presents, Tule's Montana Born, and herself. Dani lives in Canada with her high school sweetheart and is adjusting to life as an empty-nester.
Join Dani's reader group and receive Cruel Summer, a short story ebook romance written exclusively for her subscribers: http://danicollins.com/free-book/
Website | Facebook | Twitter |