Today it is my pleasure to spotlight the release of

THE SHADOWS

by  J. R. Ward

Two brothers bound by more than blood fight to change a brutal destiny in the heart-wrenching new novel of the Black Dagger Brotherhood by #1 New York Times bestselling author J. R. Ward.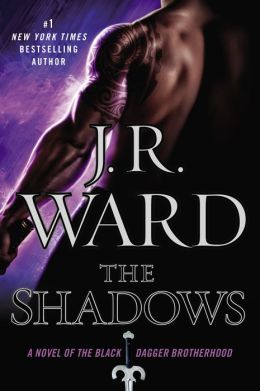 This year marks a 10 years since #1 New York Times bestselling author J.R. Ward began thrilling readers with her dark, sexy, and action-packed Black Dagger Brotherhood series.

Since the publication of Dark Lover in 2005, readers have followed battle-hardened vampire warriors struggle to defend their race from The Lessening Society, a group of evil souls bent on destroying all vampires. The incredible—and almost immediate—reader reaction to Ward's series sent her books racing up bestseller lists. Ward's novels have now held the #1 spot on the New York Times hardcover, mass market, eBook and combined print/eBook fiction bestseller lists and have debuted in the top five on the USA Today list.

In THE SHADOWS (NAL Hardcover; March 31, 2015; $27.95), Ward tells the long-anticipated story of the enigmatic twins, Trez and iAm.  Born into a secretive race known as Shadows, the brothers have been living in Caldwell alongside the Brotherhood.  But they've been living on borrowed time. 

Since his birth, Trez's fate has been decided—he is destined to hold an important role in Shadow society.  And as his twin, constant companion, and only true family member, iAm's fate is sealed too.  He's the bargaining chip used to ensure Trez's loyalty and obedience to the Shadows. 

Now, time's up and Trez is summoned home to fulfill his destiny—a destiny that doesn't include Selena, the beautiful and vulnerable Chosen with whom he has fallen in love. 

The twins will soon have to decide how far they're willing to go to create their own future.

With her signature mix of romance, danger, intrigue, and action on full display in THE SHADOWS, J.R. Ward proves once again why she is a storyteller of the first order and a powerhouse in the paranormal romance genre.

Posted by arrangement with Penguin Group (USA) LLC.

Giveaway: Print copy of winner's Choice of 1 BLACK DAGGER BROTHERHOOD Series

Backlist.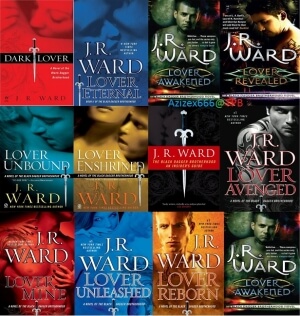 To enter Giveaway: Please complete the Rafflecopter form and Post a comment to this Q:

Your favorite book and Character from the Black Dagger Brotherhood series and Why? 
Blurb: The Shadows
Trez "Latimer" doesn't really exist. And not just because the identity was created so that a Shadow could function in the underbelly of the human world. Sold by his parents to the Queen of the S'Hsibe as a child, Trez escaped the Territory and has been a pimp and an enforcer in Caldwell, NY for years- all the while on the run from a destiny of sexual servitude. He's never had anyone he could totally rely on… except for his brother, iAm.
iAm's sole goal has always been to keep his brother from self-destructing- and he knows he's failed. It's not until the Chosen Serena enters Trez's life that the male begins to turn things around… but by then it's too late. The pledge to mate the Queen's daughter comes due and there is nowhere to run, nowhere to hide, and no negotiating.
Trapped between his heart and a fate he never volunteered for, Trez must decide whether to endanger himself and others- or forever leave behind the female he's in love with. But then an unimaginable tragedy strikes and changes everything. Staring out over an emotional abyss, Trez must find a reason to go on or risk losing himself and his soul forever. And iAm, in the name of brotherly love, is faced with making the ultimate sacrifice…


About the Author: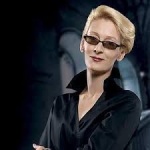 J.R. Ward is a graduate of Smith College who currently lives in Kentucky. Before turning to writing full time, she worked as a lawyer in Boston and also spent many years working as Chief of Staff of one of the premier academic medical centers in the nation. In addition to the Black Dagger Brotherhood series, Ward is also the author of The Fallen Angels series and two forthcoming series, The Bourbon Kings and Black Dagger Legacy.
Visit her online at www.jrward.com and www.facebook.com/jrwardbooks.