Today it is my pleasure to welcome romance author
Michelle Smart
to HJ!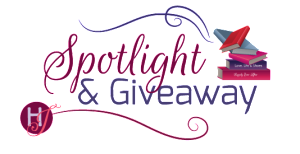 Hi Michelle, welcome 🙂
What would you say is your motto or maxim as a writer?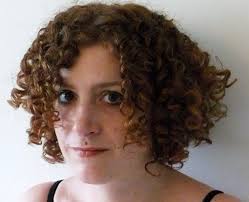 Why procrastinate tomorrow when there's so much procrastinating that can be done today?!
Would you rather… visit the world 100 years into the past or 100 years into the future? Why?
I would love to go back 100 years and meet my ancestors. Around 15 years ago (way before Who Do You Think You Are came out), one of my aunts traced my maternal grandfather's family tree. Through it we discovered my grandfather's descended from pirates. It didn't surprise any of us!
Let's talk about your newest release: The Sicilian's Unexpected Duty
If you had to summarize the book for the readers here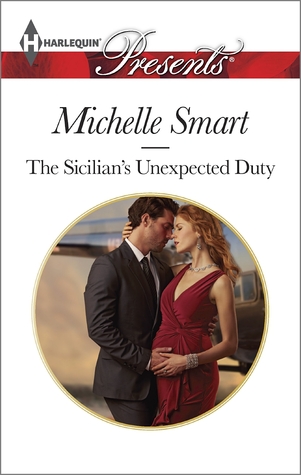 The Sicilian's Unexpected Duty is the second book in the Irresistible Sicilians mini-series and is the story of Pepe Mastrangelo, brother of Luca from What a Sicilian Husband Wants. Pepe has a night of passion with the one woman he swore he would never touch… but the consequences will last a lifetime!
Please tell us about the characters in your book?
Pepe is a charming, unashamed playboy who is fiercely loyal to his family. Cara Delaney is a shy but fiery Irish woman and is the best friend of Pepe's sister-in-law. Scars from their past mean that neither of them wants a relationship.
As you wrote your protagonist was there anything about them that surprised you?
Pepe's hidden depths really surprised me. Obviously I knew they were there, but not to the extent which were revealed. Despite his charming, affable exterior lies a man who feels things deeply.
What scene did you most enjoy writing? Why?
Going back to the previous question, not only did I love writing this scene but it was the scene where, for me, Pepe's hidden depths started to be revealed:
Before she could open her lungs to scream for help, a large car sped around the corner, coming to a stop before them in a screech of brakes. The engine hadn't been turned off before Pepe jumped out of the passenger side and took long strides towards them.
"Take your hands off her now," he barked, his anger palpable.
"She no pay," the driver said, refusing to relinquish his hold, even though he'd turned puce at the sight of Pepe.
"I said, take your hands off her. Maintenant!"
Before Cara knew what was happening, the driver let her go and a slanging match between the two men erupted, all of it conducted in French so she couldn't keep up. Her hands covering her mouth, she got the gist of it well enough.
If she wasn't witnessing it with her own eyes, she would never have believed Pepe was capable of such fury. The menace came off him in waves of pumped up testosterone, his face a contortion of wrath.
What scene was the hardest to write? Why?
The hardest scene was towards the end of the book. I'm really sorry but I can't say what the scene was or share a snipped because to do so will be to give an enormous spoiler. Suffice it to say that anyone who reads the book will get to that scene and know exactly what I'm talking about!
Who would you cast in the role of your characters if your book was optioned for a movie?
When I wrote the book I had Wes Bentley, who played Seneca Crane in The Hunger Games, in mind for Pepe. For Cara, it was Karen Gillan, who played Amy Pond in Dr Who (although I would have to chop her off at the knees as Cara is dinkey!).
If you could have given your characters one piece of advice before the opening pages of the book, what would it be and why?
To Pepe I would have said to look in the mirror and really search for the good man hiding beneath the skin.
To Cara I would have said to let the past go and not let the mistakes her parents made shape her own life.
What are you currently working on? What other releases so you have planned for 2014?
I've just started working on book number 6 for Modern/Presents, which is set mostly in Milan. My next release is in August, and is the third and final part in the Irresistible Sicilians mini-series. It features Francesco Calvetti, the Mastrangelos nemesis, and is titled Taming the Notorious Sicilian,
Thanks for blogging at HJ!
Giveaway:

I'm doing an international give-away of one signed paperback copy of The Sicilian's Unexpected Duty.
To enter Giveaway: Please complete the Rafflecopter form and Post a comment to this Q:

If you were stranded on a desert island with only one book, which book would you want it to be (and no cheating – anthologies do not count!) and why?
Excerpt
"I was a virgin."
He winced. He'd been trying his best to forget that little nugget. "If it's an apology you're after then I apologise, but as I explained at the time, I didn't know."
"I told you…"
"You told me you'd never had a serious boyfriend before."
"Exactly!"
"And as I told you before, not having a serious boyfriend does not equate to being a virgin."
"It does – did – for me."
"How was I supposed to know that? You're a twenty-six year old woman." He'd thought virgins of that age were extinct, a thought he kept to himself. Cara had gone as red as her hair. He didn't particularly fancy being on the receiving end of a punch in the face in front of his entire family, even if she would need a stepladder to reach him. There was something of a ferocious Jack Russell about her at that moment.
"You used me," she said, almost snarling. "You let me believe you were serious, and that we would see each other again."
"When? Tell me, when did I say we would see each other again?"
"You said you wanted me to come to your new house in Paris so I could advise you where to place the Cannelotti painting you brought in the auction."
He shrugged. "That was business talk. You know about art and I needed an expert's eye." He still needed one; he'd brought his Parisian home to showcase his art collection, but the entire lot was still in storage.
"You said it while dipping your finger in champagne and then placing it in my mouth so I could suck it off."
Book Info:
One incredible night…
Cara Delany shouldn't have been surprised when Pepe Mastrangelo—world-renowned playboy—disappeared after their unforgettable night, leaving only cold sheets and X-rated memories…. Or so she thought! Four months later, with more than herself to think of, she's forced to face the sexy Sicilian again.
One very big consequence!
When the fiery redhead Pepe couldn't forget hurtles back into his life proclaiming he's the father of her child, it's a role that he never expected—or wanted. Unsure if she's telling the truth, Pepe has five months to uncover everything about Cara, and he knows just where to start!
Book Links:
Author Bio
Michelle Smart's love of romance began at the age of twelve when she came across her first Mills & Boon® book and discovered that a book had the capacity to make her heart beat as if she were falling in love. When not reading, or pretending to do the housework, Michelle loves creating worlds of her own, with handsome brooding heroes and the sparkly, feisty women who can melt their frozen hearts. She hopes her books can make her readers' hearts beat a little faster too.
Website | Facebook | Twitter |