Today it is my pleasure to Welcome author
Amy E. Reichert
to HJ!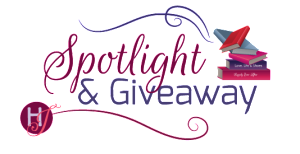 Hi Amy and welcome to HJ! We're so excited to chat with you about your new release, The Simplicity of Cider!

Thanks for letting me swing by!

Please summarize the book for the readers here: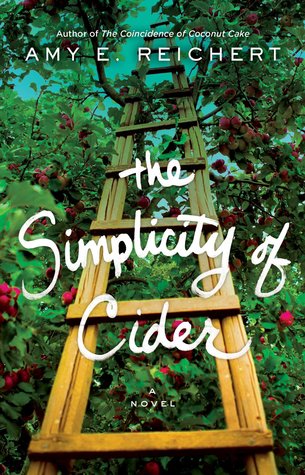 Focused and unassuming fifth generation cider-maker Sanna has one desire: to live a simple, quiet life on her family's apple orchard in Door County, Wisconsin. Although her business is struggling, Sanna remains fiercely devoted to the orchard, despite her brother's attempts to convince their aging father to sell the land.
Isaac Banks has spent years singlehandedly trying to shield his son Sebastian from his troubled mother. Fleeing heartbreak, Isaac packed up their lives and the two headed out on an adventure, taking odd jobs as they drove across the country from California, pulling up to Sanna's orchard at exactly the right time…
Isaac's helping hands are much appreciated at the apple farm, even more when Sanna's father is injured in an accident, leaving her as his sole caretaker. As Sanna's formerly simple life becomes increasingly complicated, she finds solace in unexpected places—friendship with young Sebastian and something more deliciously complex with Isaac—until an outside threat infiltrates the farm. Can Sanna save the orchard and her budding romance? Or will she lose more than she knew she had?
The Simplicity of Cider is a charming love story with a touch of magic.

Please share the opening lines of this book:
Sanna Lund's thoughts of apple blossoms and new cider blends stuttered to an end with the grunt of her dad's snore. Einars rumbled from the squashy armchair in front of the huge fieldstone fireplace framed by large picture windows, afternoon sun blanketing him. The stones had come from their orchard, unearthed when the first generation of Lunds began planting the orchard four generations ago.
Please share a few Fun facts about this book…
Making cider is more like winemaking than brewing. It's fermented fruit and ranges from champagne dry to sweet and fruity. There is a cider for every taste. I've even had a French cider that had a similar funkiness to a blue cheese—definitely an acquired taste.
One of the reasons Door County makes such a great location for orchards is because the water surrounding the peninsula makes it difficult for early frosts to damage apple crops. It keeps the air temperature just high enough.
The ten-year-old boy in the book is loosely based on my own son. Ten is such a special age I had to capture it on the page.
Please tell us a little about the characters in your book. As you wrote your protagonist was there anything about them that surprised you?
The story is told from four different points-of-view.
Sanna Lund is deliciously tall and prickly. She prefers her quiet and simple life and doesn't adjust quickly to change.
Isaac Banks is tall, dark, and handsome, and will do anything to protect his son, even if it means keeping secrets.
Sebastian "Bass" Banks is all that is wonderful about ten-year-old boys, he speaks his mind, is in constant motion, and thinks butts are hilarious.
Eva Drake is strong, smart, and determined to get what she wants. I think she surprised me the most by being much more complicated than I expected.
If your book was optioned for a movie, what scene would you use for the audition of the main characters and why?
I'd probably pick the scene where my characters meet for the first time. There is a lot of action going on that establishes so much about each character, and a glimpse at some early attraction between Isaac and Sanna.
This man sparkled, brightening everything around him, too. If her window hadn't just been broke, she might have tested her very rusty flirtation skills. Instead, she pulled herself a little taller.
"Hi, Sanna, pleasure to meet you." He said her name like the sounds were new and he was rolling them over his tongue, learning and liking the way they felt. The warmth of his hand nearly burned on hers, which was still cool from an afternoon in the chilly barn, and sticky from the juice drying on her skin.
What do you want people to take away from reading this book?
I want people to think about the simple things in their own lives that bring them happiness. Maybe it's reading on a rainy evening or enjoying a long, delicious meal with close friends and family or a gif of pandas rolling down a slide (a personal favorite). It's tough out in the world right now and we need to consciously find our own happiness.
What are you currently working on? What other releases do you have planned for 2017?
I have another novel coming out in 2018. It's about mothers and daughters who need to find common ground, but with cheese—my main character runs a gourmet grilled cheese food truck.

Thanks for blogging at HJ!
Giveaway:

Print copy of THE SIMPLICITY OF CIDER by Amy E. Reichert
To enter Giveaway: Please complete the Rafflecopter form and Post a comment to this Q:

What brings you happiness?
Excerpt from The Simplicity of Cider:
She ran her fingers over the giant apple ice cubes in flattened Ziploc bags, closing her eyes and letting the colors
emerge—green, periwinkle, sunshine yellow, and a sunset orange. Like the sound of a puzzle piece snapping into place,
she knew she had found what was missing. She pulled a bag and set it in the sunlight streaming through the broken window. She didn't need all of it right now, just enough to confirm she was on the right path. While she waited for it to thaw, she flipped open her journal and wrote down the measurements she had established, then pulled out her colored pencils to create the shade emblazoned on her mind. The color spoke of vitality, passion, and strength.
Isaac, she wrote absentmindedly next to the drawing.
Startled at what she'd done, Sanna threw the pencil across the room. One day with him, and he'd already wormed his way
under her skin. She didn't want him—or any man—around to complicate her life. All she wanted was to run the orchard and
make cider. Her life was uncomplicated, and she preferred it that way: trees, apples, cider. Unfussy. Hardworking. Simple.
"You want to talk about it?" Sanna jumped as her dad's face appeared in the window as he balanced on a ladder to reach the second-story panes.
"No, Pa. I don't."
He studied her through the broken glass, outlined by the sunny morning behind him.
"It's been too long since you had new people in your life. You closet yourself in this barn too much."
"I go out with Thad." She picked at the corner of her journal, folding and unfolding it.
"Don't make me laugh. I don't know why you waste your time. He only wants our land and you very well know it. Plus
Mrs. Rundstrom is a nightmare."
Sanna gave a little smile. He wasn't wrong about Mrs. Rundstrom—that woman once complained to a room full of
mourners about the poor caliber of casseroles at a post-funeral luncheon, then filled large plastic containers with them, which she shoved into her purse. Last year, Sheriff Dibble found her loading her truck with wood from trees cut down in the state park even though she knew they sold that wood to campers for firewood. Sanna knew for a fact—from Thad Rundstrom, her son—that all of the perennials in her garden, including a rare pink peony, were dug up from various yards and parks around town in the dead of night.
And she didn't really know why she wasted time with Thad, either. He'd become a convenient habit. They had dated during
college, but had settled into a friendship when they graduated. Early on, he'd tried to rekindle their romance, but she had no interest. They would see movies, grab dinner, and talk orchards every couple of weeks. She'd assumed he'd eventually find someone new and that would be the end of that, but in the meantime, he was decent company. They each knew where
they stood with the other. No expectations, just company. It was simple.
"Why don't you wait for Isaac to help you with that?" she said. "You did hire him to help you around here." She looked
down at the drop, and it was higher than she thought. He scowled at her.
"I've been fixing things around here for years without someone watching my back." He tugged at the windowpane to loosen it, needing to get it out to replace the broken glass.
"You just told me you were getting too old to do everything." He kept working and ignored her worry. Sanna picked up the
Ziploc of melting cider and turned back to her blending, already drifting off toward that rosy pink she was so drawn to today. If she hurried, she could have it blended before Isaac and Bass arrived.
"Fine. If you fall, I won't visit you in the hospital."
"Ow, dammit." Her father's curse broke her concentration, and she was about to scold him for handling broken glass
without gloves. At his age, he should know better. But a screech of wood ripped her back to the present. She turned
in time to see her dad's arms flailing backward, the ladder sliding off to the left and falling with a clatter so loud it almost
muffled the sound of Einars hitting the ground and another awful noise she didn't want to dwell on.
Excerpt. © Reprinted by permission. All rights reserved.

Book Info:
Fall in love with The Simplicity of Cider, the charming new novel about a prickly but gifted cider-maker whose quiet life is interrupted by the arrival of a handsome man and his young son at her family's careworn orchard by the author of The Coincidence of Coconut Cake and Luck, Love & Lemon Pie.
Focused and unassuming fifth generation cider-maker Sanna Lund has one desire: to live a simple, quiet life on her family's apple orchard in Door County, Wisconsin. Although her business is struggling, Sanna remains fiercely devoted to the orchard, despite her brother's attempts to convince their aging father to sell the land.
Single dad Isaac Banks has spent years trying to shield his son Sebastian from his troubled mother. Fleeing heartbreak at home, Isaac packed up their lives and the two headed out on an adventure, driving across the country. Chance—or fate—led them straight to Sanna's orchard.
Isaac's helping hands are much appreciated at the apple farm, even more when Sanna's father is injured in an accident. As Sanna's formerly simple life becomes increasingly complicated, she finds solace in unexpected places—friendship with young Sebastian and something more deliciously complex with Isaac—until an outside threat infiltrates the farm.
Book Links:

Meet the Author: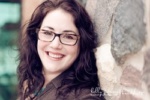 Amy E. Reichert, author of THE COINCIDENCE OF COCONUT CAKE, LUCK, LOVE & LEMON PIE, and THE SIMPLICITY OF CIDER, loves to write stories that end well with characters you'd invite to dinner. A wife, mom, amateur chef, Fix-It Mistress, and cider enthusiast, she earned her MA in English Literature and serves on her local library's board of directors.
Website | Facebook | Twitter | Instagram |