Today it is my pleasure to Welcome author
Molly Harper
to HJ!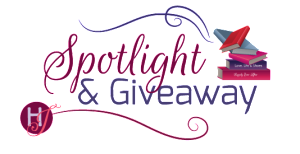 Hi Molly and welcome to HJ! We're so excited to chat with you about your new release, THE SINGLE UNDEAD MOMS CLUB!

Thanks! I always have a great time when I'm here!

Please summarize the book for the readers here: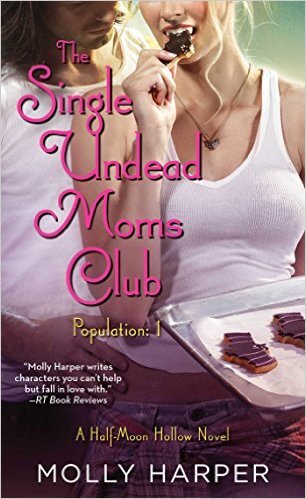 A widow finds out that she has terminal illness. She hires a vampire over supernatural Craigslist to turn her into a vampire, so she can stay with her 7-year-old son.

Please share the opening lines of this book:
If you have your choice in how you get turned into a vampire, I strongly suggest that you do not post an ad on the supernatural version of Craigslist offering cash to any creature of the night willing to bite you.

I swear, I had my reasons. Really good ones.

Still, waking up in a paper-thin balsa wood coffin, three feet below the surface of Half-Moon Hollow Little League Field wasn't exactly the result of a solid plan. A life coach would definitely give me a slap on the metaphorical wrist for that one.
Please share a few Fun facts about this book…
I based Danny, Libby's son, on my own son, Carter, and his prematurely sarcastic wit. Some of the exchanges between Libby and Danny are based on conversations I've had with him.
I served as PTA president at my kids school while writing this, so it's sort of weird that I made the PTA president in the book such a "mean girl."
Wade is the first heavily tattooed hero I've ever written. Also, my first book with a sex scene in a tobacco cult death barn.
If your book was optioned for a movie, what scene would you use for the audition of the main characters and why?
I would pick the meet-cute for Libby and Wade. Libby is feeling overwhelmed at registration at Danny's school – her first "public outing" since she was turned. She ducks into the supply closet to collect herself and a man who she mistakes for the school janitor, walks in .
Suddenly, the door popped open and smacked me in the forehead, knocking me back on my heels.

"Oof!" I cried, clutching my face. Thank goodness I had rapid healing powers, because I was pretty sure I'd just sustained a concussion.

"Are you OK?" a gruff voice demanded.
"What the hell— Who are you?" I demanded.
"I'm the guy with the keys to this closet. Who are you?"
My eyes went wide. This was the school janitor?

The contemporary school janitor was made from a slightly different mold. Tall, lean, almost wiry, with respectable cords of muscles rippling over arms covered in a swirling cloud of colorful tattoos. His face was long and lean, with sharp features only softened by a scruff of white-blond beard and longish darker blond hair that brushed against the collar of his T-shirt. If Thor had a pissed-off, tattooed younger brother, he would be the guy blocking my exit from the supply closet.

"I came in here for a fresh shirt," he said, nodding toward the flannel shirts hanging neatly from hooks on the closet wall. "The air conditioner was on the fritz . . ." He stared down at the ruined doorknob. "What the hell did you do to the door?"

"Nothing!" I exclaimed, but I hid my hands behind my back as if it would keep me from being caught red-handed.

"What are you even doing in here?" he demanded. "You don't have any good reason to be in here, damaging school property. What the hell is wrong with you parents? Ya know, just 'cause you pay taxes doesn't mean you own the school!"

"I got turned around."

"Well, turn back around and get out." He jerked his thumb toward the open door behind him as he shrugged out of his sweat-stained gray Half-Moon Hol- low Howlers T-shirt and into a blue cotton uniform workshirt with "Wade" stitched on the breast pocket.

My jaw dropped. Who the hell was this guy, and who did he think he was, bossing me around?

Nobody had talked to me like this in . . . well, I couldn't remember the last time someone talked to me with such an irritated tone, certainly not since I became a tragic terminally ill widow. I'd been treated with kid gloves lined with cotton balls for the past two years.

And holy Hades, he had even more tattoos underneath the shirt. Even with my super-vision, I couldn't take in the details in the brief glimpse I got. Still, I got a good look at the big picture, and the picture was pretty damn nice. Long, sinewy arms, a broad chest, and a flat stomach tapering to hip bones that jutted out just a few inches above the waistline of his worn jeans.

How perverse was it that between the pretty face, the tattoos, and the surliness, I was actually beginning to feel the faint stirrings of attraction? Fine, they weren't so much faint stirrings as a deep, reverber-ating echo between my thighs, like a super-dirty version of those Tibetan meditation bells.

"Just as an FYI, in case the policy manual is outside your reading-comprehension level, most school employees don't strip in front of parents."

As soon as the words left my mouth, I regretted them. Why had I said that? That was mean. But my insult hadn't even fazed "Wade," who was waving me toward the door. "Keep walking, Bree."

"My name isn't Bree."

He scoffed. "Your names are always 'Bree' or 'Krissy' or 'Elizabeth.' And then you slap it on everythin' you own, including those stupid little stick figures you stick on the backs of your minivans."

"It's Libby," I shot back.

"Which is short for Elizabeth. Thanks for proving my point."

"Do us all a favor and try to develop a nicer attitude before the kids come back to school."

"I don't need to. The kids know better than to go where they're not wanted!" he shot back as I walked out to find a bemused Jane Jameson standing outside the closet.
What do you want people to take away from reading this book?
Try to avoid sex in a tobacco cult death barn.
What are you currently working on? What other releases do you have planned for 2015?
I'm working on the sequel to BIG VAMP ON CAMPUS, a novella featuring Ophelia and Jamie, which comes out next year. SINGLE UNDEAD MOMS CLUB is my final release as Molly Harper for 2015.

Thanks for blogging at HJ!
Giveaway:

I will give away two signed copies of SINGLE UNDEAD MOMS CLUB to US residents.
To enter Giveaway: Please complete the Rafflecopter form and Post a comment to this Q:

What do you think would be the hardest part of being a vampire parent to a human child?
Excerpt from THE SINGLE UNDEAD MOMS CLUB:
A longish excerpt: Libby reveals to her son that she is now a vampire:
"You know how Mom got real sick a while ago?"

Danny nodded. "Yeah, when you went to the hospital and you were so tired all the time?"

"Well, I was very sick, and I wasn't getting well. And I found some people who could help me feel all better. But to do that, I had to change."

"Change like, how?" he asked, leaning into me while I stroked his back.

I took a deep, unnecessary breath and braced myself. "Honey, I'm a vampire."

I waited for him to wrench away from me, to cry or yell or laugh. But all he did was snuggle against my arm and sigh, "Yeah, duh."

Anticlimactic.

"Do you know what that means?" I asked.

Danny stayed silent and when I poked his arm, said, "You've told me it's rude to say 'duh' more than once, Mom."

"It's rude to say it once, Danny."

"Oh, sorry. But yeah, I know what it means."

"So you figured that out already, huh?"

"Well, yeah, you were only coming out at night and you haven't eaten anything in a week. I'm a kid, Mom, I'm not stupid."

"Fair point," I said. "Remind me to start spelling things around you again."

"I'm learning to read."

"Well, there goes my whole parenting strategy," I sighed dramatically, making him roll his eyes.

He picked at the cuff on my blue thermal shirt. "Is it fun, being a vampire?"

"Sure, I feel so much better than I did before, which was the whole point. I can take care of you much better now. The only problem is like you said, I can't go out during the day, but that's a small price to pay if it means I get to stay with you. It's going to be different for a while, but we'll work it out."

Danny stared me, speculative. "Do you have fangs?"

"Yep."

"Can I see?"

This was the part I was dreading, Danny seeing me as something different, changed from the woman who baked him cookies and made his Halloween costumes. I was terrified that he would reject me, even if it was something as simple as being afraid of my fangs. But he had a right to ask questions and see the big pictures. Biting my lip, I nodded and let them drop gradually, so it would feel less like I was springing something at him. But even when Danny reached up and touched his fingertip to the sharp point, I didn't feel any temptation. I did worry about whether he'd washed his hands since he'd left school.

"Are you going to try to bite me?" he asked, lifting my lip, so he could get a better look at my canines.

"No," I said, pulling my his hands away from my mouth. "Never."

"Can you still make me pancakes for dinner?"

"I will try my hardest."

"What does blood taste like?"

"Like meaty Diet Coke. I'm sticking to bottled fake blood for right now. It's OK, but I definitely don't want you trying it."

Danny shrugged. "OK, then. Can I have Spongebob macaroni for dinner?"

I stared at him. "That's it?"

He shrugged. "Yep. You're not going away. You're not sick anymore. And you're not going to bite me. That makes me happy. Besides, vampires can do cool tricks, right? Like turn into bats and stuff?"

"No," I told him. "That's just in cartoons."

Danny crossed his arms over his chest and stuck out his bottom lip. The pouting force was very strong with this one. "Well, that stinks."

"But I'm super-fast and super-strong. When I get hurt, it heals right back up."

"Like Superman?"

"Yeah, sort of," I said. "Watch."

I stepped off the porch and took off at top speed, running a lap around the house and skidding to a stop in front of him.

His eyes went wide. "Cool. Can you fly?"

"No, but watch this." I bent at the knees and sprung up as fast and far as I could, clearing the roof of the house and landing on the lowest sturdy branch of the oak tree by Danny's bedroom window. Danny cheered and whooped, while I did a backwards flip off of the branch and landed gracefully on the ground. His eyes were practically glittering with greedy pride. I could hear him at school the next day, "My mom can beat up and drain your dad."

I was going to get phone calls.
Excerpt. © Reprinted by permission. All rights reserved.

Book Info:
In the next book in Molly Harper's Half Moon Hollow paranormal romance series, Libby (a widow-turned-vampire) struggles with her transition, and finds out it sucks to be the only vampire member of the PTA…
Widow Libby Stratton arranged to be turned into a vampire after she was diagnosed with late-stage cancer. It wasn't the best idea she's ever had, but she was desperate—she's not about to leave her seven-year-old son to be raised by her rigid, overbearing in-laws.
On top of post-turning transition issues, like being ignored at PTA meetings and other mothers rejecting her son's invitations for sleepovers, Libby must deal with her father-in-law's attempts to declare her an unfit mother, her growing feelings for Wade—a tattooed redneck single dad she met while hiding in a closet at Back to School Night—and the return of her sire, who hasn't stopped thinking about brave, snarky Libby since he turned her.
With the help of her new vampire circle, Libby negotiates this unfamiliar quagmire of legal troubles, parental duties, relationships, and, as always in Harper's distinct, comedic novels, "characters you can't help but fall in love with" (RT Book Reviews).
Book Links:

Meet the Author: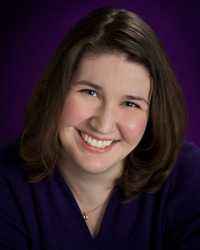 Molly Harper is the author of the popular series of paranormal romances set in the small Kentucky town of Half-Moon Hollow. She also writes the Bluegrass series of contemporary ebook romances, most recently Snow Falling on Bluegrass. A former humor columnist and newspaper reporter, she lives in Kentucky with her family. Visit her on the web at MollyHarper.com or at SingleUndeadFemale.blogspot.com.
Website | Facebook | Twitter |