Today it is my pleasure to Welcome author
Carolyn Brown
to HJ!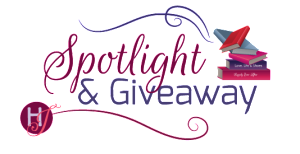 Hi Carolyn and welcome to HJ! We're so excited to chat with you about your new release, The Strawberry Hearts Diner

!


Hello, Sara and all you readers and THANK YOU for joining us today!

Please summarize the book for the readers here: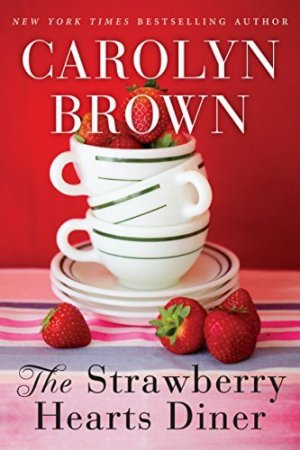 Jancy was only stopping in Pick, Texas to visit her grandmother's grave. She sure didn't plan on staying but fate stepped in and changed her plans drastically when her car burned right there in the Strawberry Hearts Diner parking lot. While it was in flames she noticed a sign on the window of the diner advertising for help and before long, Jancy had a job, a place to sleep and was making friends. But it wasn't forever because she had been raised with wings…not roots…and changing that part of her life wasn't a possibility. Or was it?

What's your favorite line(s) from the book?:
"Memories can grow like a big old oak tree with roots here just as easily as they can on the wings of someone who can't ever find a place to settle."
When you sat down to start this book, what was the biggest challenge you faced? What were you most excited about?
I was most excited about telling Jancy's story. She'd been in my mind for a couple of years and I was so glad that I could sit down and write her story.
Please tell us a little about the characters in your book. As you wrote your protagonist was there anything about them that surprised you?
Every corner I turned with these characters surprised me. It started out to be a simple story but it grew more complex with every chapter as layers and layers were peeled back in each character's life.
What have you learned about your own writing process/you as an author while writing this book?
That I need to be sure to listen to the voices in my head because they are the characters telling me about their lives…they are the ones who give the story dimensions.

The First kiss…
"Jancy," he moved a few inches toward her, cupped her face in his big hands and lowered his lips to hers.
Fire surged between them when the kiss deepened and his tongue touched her lower lip, asking politely for permission to enter. She shifted positions so that she was facing him and her arms snaked up around his neck. She tasted a mixture of cinnamon with a hint of brown sugar and sweet tea as she pressed closer to him.
When the kiss ended, he drew her to his chest. "I've w-w-anted to do that since I saw you in the parking lot w-w-when your car was on fire."
"Really?" Her heart was going like a steam engine, beating twice as fast as it should and emotions that she'd never felt with anyone was rattling around in her chest.
"Never saw a w-woman beautiful as you," he said.
"Shane Adams, is that a pickup line?"
"Nope. Never have been too good with girls. My stutter puts them off."
"Not me," she said.
He pulled her even closer. "Just holdin' you is a dream come true. I'd sure enough like it if you stuck around Pick for a w-while."
"I'm not goin' anywhere until the end of summer at the least," she whispered.
"Good." He kissed the top of her head and even that sent vibes dancing around the porch like a million shooting stars.
Did any scene have you crying or laughing (or blushing) while writing it?
Writing the scene when Jancy was reading her deceased mother's letter on her birthday was pretty emotional for me. Yes, ma'am, I do feel the emotions as I'm writing…
Snippet:
She unfolded the letter and read slowly:
Happy Birthday, Jancy! I hope that you are having cake and ice cream. Take this ten dollars and buy a fancy cupcake and a pint of rocky road ice cream. Today I'm sitting here in the trailer with the smell of a chocolate cake filling the whole place. It's your eighteenth birthday cake. We'll move again as soon as you graduate. Your father is getting antsy, but he's promised me that we'll stay right here so you can finish your education. I've got a feeling if we move this close to the end of the year, you'll never finish and I so want to see you walk across that stage and get your diploma.
Tonight we'll have cake and ice cream and I've made a little throw for you from scraps that I bought from a remnant bin. It reminds me of the tiny baby clothing that I stitched for you before you were born. You came home in a pretty smocked outfit and you were wrapped in a pink quilt. Each square had a special bit of embroidery. You completely wore that quilt out. I hope you do the same with this throw and that you think of me every time that you use it.
I hope that someday you have a daughter so you can experience the love that I've known for you. Enough sadness. I'm gone and it's your birthday. Wherever you are, be happy. Eat cake and ice cream and remember all the good times we've had.

Her mother was right. Just remembering that chocolate cake and ice cream on her eighteenth birthday made her happy. She tucked the letter back into the envelope and into the drawer. "But Mama, what do I do? You gave me love and memories, but I need your advice."
Be happy, her mother's voice whispered in her head.
If your book was optioned for a movie, what scene would you use for the audition of the main characters?
This is a scene when Jancy's car is burning and she has no money. It introduces three of the main characters and talks about the fourth so it's a good, emotional scene for a movie. I'll be waiting for the producers to call anytime.
Vicky kneeled beside her and laid a hand on her shoulder. "Can I help you or call someone for you?"
Jancy shook her head slowly. "Nobody to call and I don't think anyone can help me. Y'all still get truckers coming through every day. I'll hitch a ride with one of them."
"Jancy Wilson?" Nettie frowned.
"That's me, Miz Nettie," she nodded.
"We haven't seen you around here in what? Five years?" Nettie asked.
"Six." She answered and pointed toward the diner. "Are y'all really hiring? Where's Emily?"
"Finishing up her last week of the year in college," Nettie answered. "She'll be home on Friday. And yes, we are hiring. You want to apply for the job?"
"Yes, ma'am." Jancy swallowed hard and nodded. It seemed like a lifetime ago that she'd lived in Pick—an eternity since she'd been that young, naïve girl who'd wanted so badly to fit in and never did.
That Emily got to go to college didn't surprise her. She'd been the most popular girl in school—cheerleader, smart enough to win all kinds of awards, pretty and actually kind of sweet even if her group of friends could be downright bitchy. And Jancy would be long gone by Friday. She just needed enough money for a bus ticket to New Iberia. Minnette would drive down and get her from there. With good tips and minimum wage, she should have that much in a few days.
"Got any waitress experience?" Nettie asked.
"Started working in fast food when I was sixteen. Moved up to the better places when I graduated high school. It's all I've ever done."
"Can you start right now?" Vicky asked.
Jancy nodded again. "Got a place I can store my stuff? And would you mind if I throw a pillow in a booth and sleep in the diner a few nights—just until Emily gets here and takes my place?"
"Come on inside where it's cool. We can talk over a cup of coffee," Vicky answered.
"My stuff?" Jancy looked around her as she stood up.
"It's okay right where it is for now." Vicky extended a hand. "Where have you been the past six years?"
"Louisiana and Texas, mainly. A few months in Oklahoma. This last few months, I worked as a waitress at a steak house in Amarillo." She put her hand in Vicky's and let her haul her to a standing position.
"You're Emily's age, aren't you? I remember when y'all moved back here and were in school together for a year or two. How is Elaine these days? " Vicky dropped her hand and led the way to the diner.
Readers should read this book….
Because it will give them hope that there is a proverbial silver lining in a dark cloud. And that sometimes the very thing a person doesn't want is what they need the most.

What are you currently working on? What are your up-coming releases?
I'm working on the first cowboy book in a brand new series: Longhorn Canyon Series. This one is titled Cowboy Bold and will debut in May, 2018. Upcoming releases are: Long, Tall Cowboy Christmas, (Sept.), the second book in the Happy, Texas series; The Luckiest Cowboy of All, (Jan. 2018), the final book in the Happy, Texas series; The Sometimes Sisters, (Feb. 2018) a stand alone mainstream novel with romantic elements. But there's more in 2018 on the calendar so keep your reading glasses handy.
Thanks for blogging at HJ!
Giveaway:

One signed copy of The Strawberry Hearts Diner or a digital copy for the reader's Kindle. The choice is the winners.
To enter Giveaway: Please complete the Rafflecopter form and Post a comment to this Q:

Do you have friends that are as much family as your blood kin?
Excerpt from The Strawberry Hearts Diner:
Jancy Wilson sat down in front of her grandmother's grave in the Pick Cemetery and pulled the dandelions away from the tombstone. She would have brought flowers, but she couldn't afford them and besides, Granny had always said that she wanted her flowers while she was living, not after she was dead.
"Mama is gone," she said, softly. "I suppose you know that by now, since it's been four years since she died. Money has been too tight to visit, Granny, I'm sorry. I understand now how she must have missed you when you died. I can't stay long. I'm hoping to get to Louisiana by night so I can sleep in a bed. If y'all have got any kind of influence up there." She glanced up at the cloudless blue sky. "Send down some luck that my old car will make it that far. I need a lot of help to get me to where I belong."
She dusted off the seat of her wrinkled jeans and put on a pair of sunglasses that covered half of her delicate face and her green eyes. She settled into the driver's seat and reached across the console for a ball cap. Pink with a rhinestone heart on the brim, it had been her eighteenth birthday present from her mother. Now it was her lucky hat and she only wore it when she really, really needed good things to happen in her life.
"Okay, let's get this show on the road." She jerked a mousy brown pony tail through the hole in the back.
While the radio didn't work and the air conditioning had gone out last summer, the gas tank was full. If those bald tires would just hold up until she got to her cousin's place, that's all she'd ask.
She drove past the place where her granny's trailer used to sit. Now it was nothing but field of dandelions and weeds. In Jancy's mind a little three bedroom, single wide trailer with a flower bed on each side of the wooden porch occupied the lot. She slowed down at the church a block down the street. She and her mother'd walked there every Sunday morning. A white frame building with a steeple and a gravel parking lot, it had been filled to capacity the day they'd had Granny's funeral, but then, she'd lived in Pick her whole life.
Jancy had always yearned for a life like that, but those things didn't just happen overnight. To be that ingrained into a community, a person had to not only be born there but had to put down roots. She slowed down as she drove through town and passed the familiar places. The old junk yard had entered her rear view mirror when the car first sputtered. She patted the dash and sent up a silent prayer. Evidently God was listening to her mama and granny that day, because it didn't stall out. She glanced over at the tall fence surrounding acres of wrecked or dead vehicles and wondered if Shane Adams still helped his grandpa with the business.
One block down the road was the Strawberry Hearts Diner. If she had had the money, she'd stop there and have breakfast. Her mouth watered just thinking of a plate of biscuits and gravy, but today she'd finish off the cheese crackers and day old doughnuts in the back seat. She'd refill her water bottles in a gas station rest room. Food and coffee could wait until she reached Minnette's place. She sure hoped that her cousin had been serious the last time they'd talked on the phone, when she'd said that Jancy would be welcome to stay with her for a spell.
Jancy caught a whiff of bacon as she drew near to the diner. Her stomach grumbled, but then the strong smell of smoke filled the air. She first thought that someone must be burning old tires back at the junk yard and then the smoke began to boil from the vents. By the time she braked and swung into the diner parking lot, her eyes were watering and she was coughing so hard that she could hardly breathe. Then she saw flames shooting out from under the hood.
She grabbed her purse and hurriedly made her way to the back of the car. Her hands shook as she unlocked the trunk and started throwing the four duffle bags and a suitcase as far as she could. If the fire hit that full gas tank, the people in Pick would think that a bomb had gone off. Was it parked far enough out in the lot that it wouldn't damage the diner? She broke out in a run for it. Someone had to call the fire department.
God was finally punishing her for the past. Her car burning right there in Pick, Texas—that was too much to be coincidence. It was karma in the purest form coming back around to bite her on the fanny the very week after she was allowed to leave the state of Texas. Two days ago she'd finally spent her last day in Amarillo and couldn't wait to get on the road to Louisiana to Minnette's place. Now all her plans were going up in smoke in front of her eyes.
When she heard the sirens, she plopped down on her old green duffle bag. With her head in her hands, she wanted to cry but the tears wouldn't come. Never, not once, in all her wandering had she been so destitute. She had sixteen dollars in her purse, half a pack of gum and a Texas driver's license that was only good for eight more months. Good luck renewing it without a place to live.
Excerpts. © Reprinted by permission. All rights reserved.


Book Info:
Being broke, unemployed, and stranded back in the tiny town of Pick, Texas, was not part of Jancy Wilson's plan. Yet here she is, watching her car literally go up in smoke—along with her last-ditch hope of staying with her cousin in Louisiana. When Jancy spies a Help Wanted sign hanging in the window of the quaint Strawberry Hearts Diner, the memories of the two years she spent there as a teenager—and the lure of the diner's beloved strawberry tarts—are enough to draw her in and plant her feet…but only temporarily.
Raised by parents who refused to settle anywhere for long, Jancy has never known what it is to have roots. Now that Jancy's swept up by the warmth and character of this quirky little community—and by the pull of an old crush—it's beginning to feel like home. She's making friends and even discovering the sweetness of falling in love. But when the town is threatened, Jancy knows it will take more than its legendary tarts to save it. Can she fight for this little Texas town—knowing she might not stay forever?
Meet the Author: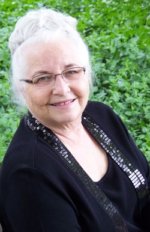 With more than 3 million copies of her books sold, Carolyn Brown is a New York Times, USA Today and Wall Street Journal bestselling author and a RITA finalist. She's won the National Reader's Choice Award three times, the Bookseller's Best Award and was awarded the prestigious Montlake Diamond Award for selling over a million books. Her books include romantic women's fiction, historical, contemporary, cowboys and country music mass market paperbacks. She and her husband, Charles, a retired English teacher, live in Davis, Oklahoma that only has one traffic light. They have three grown children and enough grandchildren to keep them young. When she's not writing she likes to sit in her back yard with her two tom cats, Chester Fat Boy and Boots Randolph Terminator Outlaw and watch them protect the yard from all kinds of wicked varmints like crickets, locusts and spiders.
Website | Facebook | Twitter |