Today it is my pleasure to Welcome author
Monica McCarty
to HJ!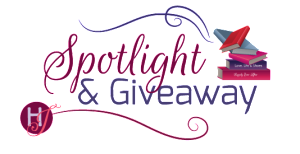 New York Times bestselling author Monica McCarty continues her Highland Guard series in this tenth steamy historical romance set against the sweeping backdrop of the Scottish Highlands.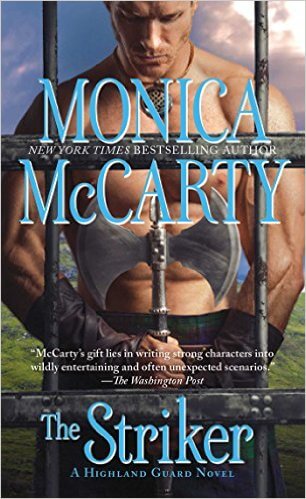 When Eoin MacLean decides to fight with Robert the Bruce, he knows he will earn the enmity of his new bride's father, but he doesn't expect Margaret MacDowell, the spirited girl he's fallen in love with, to betray him. Blaming her—and himself for trusting her—for the disaster that led to the death of Bruce's two brothers, Eoin cuts her out of his heart and leaves her behind with no intention of ever coming back. But when Bruce puts him in charge of conquering the troublesome southwest province of Galloway—ruled by his wife's father—Eoin reconsiders.

Especially after he learns that his treacherous wife who thinks him dead plans to remarry. That's one wedding he has no intention of missing.

Five Fun Facts about THE STRIKER:
In THE STRIKER I have an homage to one of my all time favorite classics, THE ODYSSEY. I remember the first time I ever heard the story and being fascinated by Penelope, the loyal wife who waits twenty years for her husband to return and puts off her suitors by unraveling a burial shroud for her father-in-law every night, only to finally agree to marry and have her husband show up, win the contest she has devised, and kill all her suitors. You can see my play on this set up in Chapter One (it's a wedding and not quite as bloody ☺).

THE STRIKER is the tenth book in the twelve book Highland Guard series, which spans the time period from the death of William "Braveheart" Wallace in 1305 to the seminal Battle of Bannockburn in 1314 when Robert the Bruce achieves his great victory against the English. I planned all twelve books out before I started writing the first book. I think my initial outline was fifty pages single-spaced. I had at least the basic set up and historical background for each story and sometimes a little more. For THE STRIKER, I actually had the opening "Penelope scene" mentioned above.

I travel to Scotland and the UK a couple times a year and have been fortunate to see many of the places I've written about, including the rarely visited southwest region of Galloway where Margaret in THE STRIKER is from. Even today it has a very remote and separate feel to it—definitely off the tourist beaten path—where it isn't all that hard to imagine what it must have been like hundreds of years ago. You can see many of the places I've written about and visited in the "Books in Pictures" section of my website. http://monicamccarty.com/features/highland-guard.php#picturebooks The Book in Pictures for THE STRIKER will be up soon, but you can see books 1-9 now.

Much like Law & Order's "ripped from the headlines" TV shows, my novels are inspired by real people and actual events—with a fictional, romantic twist, of course. If you are interested in what is "real," don't miss my Author's Note at the end of each book.

The first mention of what might be considered a belted plaid (meaning cloth of any color not just what we think of as the checked "plaid") wasn't until the late 16th Century, when Scots fighting in Ireland were differentiated from the Irish Gaels by the belts they wore over their mantles. So yes, Mel Gibson got it wrong in Braveheart—there weren't any kilts in medieval Scotland. Alas, the temptation proved too great for me as well, I couldn't resist having my Highland Guard members wear a similar colored plaid over their shoulders that they belt "strangely."


Thanks so much for having me. I hope everyone enjoys THE STRIKER. You won't have long to wait for the final two books in the series. THE ROCK comes out next month (12/29/15) and THE GHOST next spring (5/31/16).
Thanks for blogging at HJ!
Giveaway:

2 Print copies of THE STRIKER (The Highland Guard) by Monica McCarty
To enter Giveaway: Please complete the Rafflecopter form and

Leave a comment with your thoughts on the book…
Meet the Author: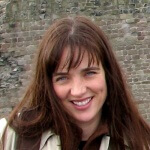 NY Times Bestselling Author of Scottish Historical Romances, including The Highland Guard Series–ripped from the headlines history & Special Ops in Kilts
monicamccarty.com