Today it is my pleasure to Welcome romance author
Pamela Hearon
to HJ!
Hi Pamela, welcome to HJ!
What would you say are the 5 best things about being a writer?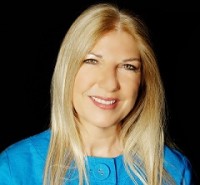 1. Being able to work whenever I want, wherever I am.
2. Getting to hang out with people with amazing imaginations
3. Knowing that after I'm gone, a part of me that my grandkids and their grandkids can hold will still remain
4. Doing what I've always wanted to do and getting paid for it
5. Giving even the most unlikely couples their happy ending
Let's talk about your newest release: THE SUMMER PLACE
If you had to summarize the book for the readers here
A former Marine and a free-spirited young woman vie for control of the summer camp where they work and find themselves on opposites sides of most every matter. As the camp session progresses, everything heats up including the campfires, the arguments, and the attraction. But all isn't fun and games. As Summer and Rick come to realize they're in the same camp when it comes to the kids, the real enemy finds a hiding place in the woods beyond .
Please tell us about the characters in your book?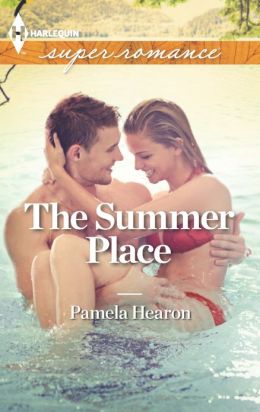 Summer Delaney is a free spirit or a wild child, depending on the perspective she's observed from. In the past, she has been flighty and irresponsible and has cost her parents plenty. But those days are behind her now. She has started her own business, Fairy Princess Parties, where she teaches empowerment skills and healthy nutrition to little girls. Summer's dream is to save the camp her parents invested their retirement savings into and pay back everything she owes them.
Rick Warren is a former Marine, a Southern gentleman, and a hard-nose stickler for good manners. He also suffers from PTSD after losing his best friend in Afghanistan. Plagued by nightmares, Rick's main goal in life is to keep everyone and everything he cares for safely out of harm's way. When he agreed to help the Delaneys save their camp, he didn't count on going nose-to-nose with their daughter on every decision, nor did he realize that her special type of "fairy princess magic" could bring even a hardened Marine to his knees.
Was it love at first sight for your characters? If not what was the pivotal moment of change?
For Rick and Summer, there was no love at first sight although attraction at first sight was certainly present. The moment of change for them comes during their first real chat when they realize that both of them have the best interest of the children and the camp at heart.
If your characters could go back in time and change one thing what would it be? Why?
Summer's flighty nature convinced her to change majors several (okay, many) times, while supported by her parents. She's plagued by the guilt that her dad's heart problems were fueled in part by the stress she placed on him financially. If she could go back and change one thing, it would be to decide early on a major in college and stick with it to completion.
Rick's PTSD and his driving force to save everyone and everything he cares about stem from his best friend's death while they were serving together in Afghanistan. If he could go back and change one thing, he would go back to the day Dunk died and save his friend.
What scene did you have the most fun writing? Why?
I loved writing the first scene where Rick and Summer meet. It was a challenge to get not only the attraction but also the conflict in personalities in a short space of time. But I think it worked well. Here's a bit of it to see if you agree.
Rick's gaze followed the dog. He blinked. Hell-pee-roo! A fairy had appeared through the wooden gate. He blinked again. Not a fairy, but a girl — maybe a tiny woman? — dressed in a fairy costume, complete with a long, full pink dress, a sparkling crown, and wings.
"Stop it, Peewee." The high female voice admonished the dog, who was springing up and down like he was attached to a pogo stick. "You're going to get me dirty. Stop it!"
The dog paid no heed to the command.
The fairy stooped down and sat her bag on the ground. It fell over, startling the dog who yelped and jumped back a few feet. Then, with lightning speed, he darted to the bag, grabbed something, and took off around the pool.
"Damn it, Peewee," the fairy shrieked. "Give me back my wand."
Rick walked over to the door and stepped outside, waiting until the dog came around the shallow end and headed his direction, then he moved directly into the dog's path. "Peewee! Halt!" he bellowed.
The stunned dog dropped the stick and let out a yelp like he'd been kicked. He darted past Rick and launched himself into the arms of the fairy, who Rick could tell was most definitely a young woman now that he had a closer look. He picked up the stick lying at his feet.
"Oh, poor baby," the fairy cooed, moving in Rick's direction. "It's okay. Calm down now." As she neared, the dog shrank deeper under her arm, whimpering and trembling violently, and pushing her cleavage into a splendid presentation within the round neck of her gown. "Thanks." She smiled with gratitude as she took the stick and held it for the dog to sniff. "But you nearly scared him to death."
"Dogs, kids, and Marines — you have to let them know who's in charge."
The fairy's chin rose a fraction. "And who's in charge is determined by who yells the loudest?" Her smile wavered and then vanished completely.
What scene was the hardest to write? Why?
The hardest scene to write was one where Rick returns a phone call from his dad. Rick knows his father loves him, but they have a strained relationship. Trying to get into the heads of both characters at the same time and write that conversation took quite a while. Here's a bit of it so you can get the feel:
His dad gave a grunt of disapproval. "That is unfortunate, indeed. But you've lived through worse."
"Yes, sir. That I have." Rick paused. Not one for idle chit-chat — or idle anything — his dad wouldn't have called for no reason. Rick was relatively sure he knew what it was.
"How are the nightmares?"
Yep, there it was. The inevitable discussion about his post-traumatic stress disorder that always left him feeling like he had a hideous flaw in his character. "Not nearly as aggravating as the girls' counselor I'm having to work with," Rick answered. "Who happens to be the owners' daughter," he added in an effort to redirect the conversation.
"Yes, your mother said something about that." His dad cleared his throat, the signal he really wasn't interested and was getting down to the important business that warranted the call. "But I didn't call to talk about trivial matters. I mentioned your continuing bouts with PTSD to Vance Leighton at the club last night. He told me about a therapy he's had quite good success with. It's called — do you have a pen to write this down?"
"Yes, sir." Rick walked over to the folder he'd dropped on the couch and flipped it open.
"It's called EMDR. Eye movement desensitization and reprocessing. I've been reading about it on the Internet, and I'm very impressed with the results I'm seeing. I want you to look into it. Paducah has a Dr. Enlow who's trained in it."
"I've got my hands pretty full right now, sir."
"Bullshit. Twenty kids and a feisty woman does not add up to full hands. Get your priorities straight."

How did your character spend the week just before the story starts?

Rick was the Deputy Director for the Western Kentucky Department of Wildlife, but his office closed because of budget cuts. The week before the story starts, he had way too much time on his hands and way too much beer in the fridge.
Summer was very busy with her Fairy Princess Party business. She made all of the refreshments, using only organic ingredients, for the parties that were booked for that week. She also had to plan all the age-appropriate games and prizes for the children who would be attending.
Who would you cast in the role of your characters if your book was optioned for a movie?
Channing Tatum would be perfect in the role of Rick Warren with Reese Witherspoon as Summer Delaney.
What are you currently working on? What other releases so you have planned for 2013 into 2014?
I'm currently working on my fourth Harlequin SuperRomance, which has the working title ANOTHER MAN'S TREASURE. No release date has been set yet, but it will probably be late 2014.
My third Harlequin Super, MOONLIGHT IN PARIS, releases February 4, 2014. Its heroine, Tara O'Malley, is a secondary character in THE SUMMER PLACE, so readers will already be familiar with her. She was such a fun character to write, with lots of depth and wit about her. I'm thrilled to be able to write Tara a story all her own!
Thanks for blogging at HJ!
Giveaway:

A signed copy of THE SUMMER PLACE along with a set of my book cover wine charms.
To enter Giveaway: Please complete the Rafflecopter form and Post a comment to this Q:

The setting for THE SUMMER PLACE is a kids' summer camp on Kentucky Lake. Did you ever attend summer camp as a kid? If so, what is your favorite memory of the eperience? If not, what was your favorite summer activity as a child?
Except
Just so I don't leave you with the idea that Summer and Rick are always arguing, here's the excerpt that contains their first kiss.
She thought back through the day, to Rick's acts of selfless behavior. That she'd been wrong about him was obvious. She had a lot of making up to do and wasn't even sure where to start.
A knock on her door startled her.
Please don't be anybody needing anything else done tonight. She swung it open.
Rick met her startled gaze.
Without a word, he stepped into her and swept her into his arms. His mouth closed down on hers, which was already open, and she found she hadn't the slightest desire to close it. Instead, she brushed her tongue softly against his in invitation, feeling his muffled groan as he tightened his arms around her. Her arm slid across his shoulder and her fingers played in the hair at the nape of his neck.
His lips pressed firmly as his tongue swept into her mouth, releasing a need deep within her, making her breathing erratic.
His tongue retreated and his lips closed slowly, guiding hers closed as his hands glided from her back to cup the sides of her face. He placed two or three soft kisses on her still-puckered lips and then stepped back, leaving her in a blissfully dazed stupor.
"Good night," he whispered before he disappeared into the darkness.
Summer stood watching for a few seconds, willing him to come back for a repeat performance.
When it was clear he was really gone, she closed the door and leaned heavily against it.
"Oh my!" Her chest heaved in a contented sigh.
Book Info:
Can They Both Be Right?
Summer Delaney has turned over a new leaf. Now she's ready to step up and run her parents' Kentucky camp—the place she loves most in the world. Too bad her parents aren't convinced of her dedication. In fact, they've hired someone else—someone with very conflicting ideas about how the camp should operate!
A former marine, Rick Warren's approach is all about following orders. From the outset, it's clear that they don't see eye to eye. But there's an unexpected effect from all that clashing of wills. The heat of debate turns to steamy attraction—one they simply can't resist. Still, with the camp's future hanging in the balance, Summer must prove she's changed and can work with Rick to create a place kids will love—and a place where their love might have a chance….
Author Bio
Pamela Hearon achieved the impossible when she met the love of her life on a blind date. She had one child; he had two. They lived in different states, an hour-and-a-half apart. He loved dogs; she had a cat. But somehow she knew almost immediately he was The One. She had beat the odds at Romance Roulette.
This twist of fate opened Pamela's eyes to a world of fun, romantic stories daring to be told. She accepted the challenge and became a storyteller, a matchmaker uniting those couples who are destined to be together despite the seemingly impossible odds stacked against them. She does it with a voice an editor once described as "compellingly quirky"—a description Pamela loves. Her Kentucky accent adds flavor to her writing that smacks of sweet tea, mint juleps, chess pie, and all things Southern.
In true romance fashion, Pamela's own story sports a "happily ever after." Two years after their first meeting, she married her blind date. Now, more than a quarter of a century and several cats later, they're still together—still defying the odds.