Today it is my pleasure to Welcome author
Stephanie Evanovich
to HJ!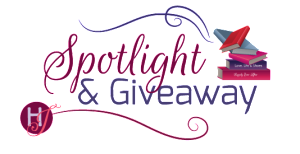 The New York Times bestselling author of Big Girl Panties is back with a funny, sweet, and sizzling novel about love, redemption, and second chances.
Please summarize the book for the readers here: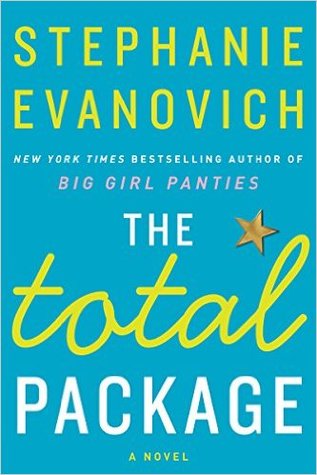 An NFL quarterback making the most of a second chance and a skeptical sports commentator do battle on and off the field. And there's more at stake than just a Super Bowl ring.

Please share the opening lines of this book:
"Although smoking had been outlawed inside public establishments more than a decade ago, the bar still had leftover smog. Invisible yet pungent, it hung like an indiscernible cloud. Adding to it were eons of post adolescent hormones and a corner that never could completely ditch the smell of vomit."
Please share a few Fun facts about this book…
The Austin Mavericks were the result of my insta-love for the city when I visited it for the first time while on tour promoting my first book, Big Girl Panties.
 My football education started early. My Dad was a high school football coach and the field was like a second home.
The character of Clinton Barrow is based on an old boss of mine – who shall remain nameless.
Please tell us a little about the characters in your book.
There are three main characters in this book: Tyson, Dani and Marcus. They aren't a "love triangle," but they form a triangle with each approaching love from a different direction. It surprised me how difficult it was to write a heroine who was doing something I personally found reprehensible. There were times I actually hated Dani Carr.
If your book was optioned for a movie, what scene would you use for the audition of the main characters and why?
This is one of my favorite scenes. Dani doesn't know her drinking limits and now sober-living Tyson gets to be "large and in charge" as he fights off an inebriated, overly-affectionate date.
"She was too sloshed to be self-conscious. The only thought running through her mind was that the love of her life was standing in her room looking every bit as hot as she felt.
"Like what ya see?"
"Always have," he confirmed, checking to see if her dress was pulled back down. Not quite far enough, but it would have to do.
"So what are you going to do about it?"
"Tonight? Absolutely nothing."
Dani blew him some raspberries and stumbled her way over to her suitcase. She fished around and pulled out the lacy lavender teddy she had packed just in case the occasion arose. It had been part of a very different plan. She held it up by its spaghetti straps and dangled it then swished it from side to side to make it look like it was dancing in front of him. "Oh yeah? What do you think about this?"
"I think it's very sexy." That was his monotone reaction as he finally moved away from his post near the door. He picked up her other discarded shoe on the way over to her and dropped it into her suitcase, followed by the teddy he had no trouble taking out of her hands. "Got any pajamas is there?"
What do you want people to take away from reading this book?
As an author my goal is always to invite the reader to take a walk in my characters' shoes. I want to convey that it's never too late for a second chance.
What are you currently working on? What other releases do you have planned for 2016?
I'm working on my new book that is a complete departure from the other three. I'm trying my hand at writing "first person." It's a martial arts story with a younger man spin. We'll see….

Thanks for blogging at HJ!
Giveaway:

Print copy of The Total Package by Stephanie Evanovich
To enter Giveaway: Please complete the Rafflecopter form and Post a comment to this Q:

Would you ever deny somebody who broke your heart a second chance?
Book Info:
Heartthrob star quarterback Tyson Palmer has it all: a million-dollar arm, a winning season and the promise of a Superbowl ring. But more importantly, football's biggest star is the ultimate comeback kid. After an addiction to painkillers nearly derailed his career, Tyson got sober and went from zero to hero in the eyes of the public.
But one person remains unconvinced: Dani Carr, a sports commentator with high ratings and following of her own.
Dani can't forgive Tyson's transgressions or forget a single passionate night with him back in college. To make things worse, Tyson doesn't realize that the bombshell with huge ratings is the cute co-ed whose heart he once broke.
But can a sports journalist trying to claw her way to the top and a quarterback who knows all about rock bottom make it to the Super Bowl without destroying each other? And what will happen when Tyson—riding high now that he's revived his career—realizes he needs to make an even more important comeback with Dani? Can he use his million-dollar moves to get past her defenses—or will she sideline him for good?

Meet the Author:
Stephanie Evanovich began writing fiction while waiting for her cues during countless community theater projects. Now a full-time writer, she's an avid sports fan who holds a black belt in tae kwon do.