Today it is my pleasure to Welcome romance author
Stefanie London
to HJ!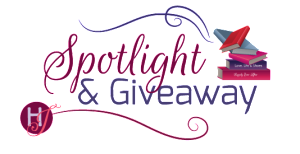 Hi Stefanie and welcome to HJ! We're so excited to chat with you about your new release, The Tycoon's Stowaway!
Tell us about the book with this fun little challenge using the title of the book: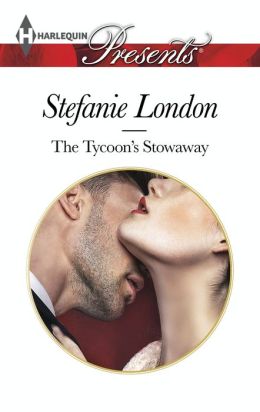 S is for sexual tension…a whole lot of it
T is for Timing, Brodie and Chantal finally it on their side!
O is for Off Limits!
W is for Waves, their relationship is full of storm seas but they do get a HEA, of course.
A is for Aftermath, the story starts with a steamy dance that changes everything
W is for Water, the beautiful backdrop to this story set in Sydney and Coastal NSW, Australia
A is for Adventure that lead to friendship for the whole Weeping Reef gang.
Y is for Years, they've had eight of them apart but now Brodie & Chantal have a second chance!

What is the significance of the title: The Tycoon's Stowaway
The 'stowaway' portion is more metaphorical than it is literal, Chantal isn't hiding out on Brodie's boat. But she IS hiding from a lot of things – from her past, from the attraction she feels toward Brodie and from the reality of the situation she's gotten herself into with her failing dancing career.

Please share the opening line of this book:
HOT. LOUD. CRUSHING.
The dance floor at the Weeping Reef resort bar was the perfect way to shake off the work day, and for Chantal Turner it was the perfect place to practise her moves. She swung her hips to the pulsating beat of the music, her hands raking through her hair and pushing damp strands from her forehead.
Please share a few Fun facts about this book…
This book is part of a continuity with three other Harlequin authors, we all worked together whilst writing our respective books. It was so much fun to bounce ideas around watch how the characters grew together.
I get horribly sea sick, so when writing this book I got to live out my fantasy of cruising around on a boat without any of the yukky aftermath.
I had a lot of fun writing the interactions between Brodie and his younger sisters. I'm one of two kids so I always wondered what it would be like to be part of a bigger family…and to have a brother!
What first attracts your Hero to the Heroine and vice versa?
Brodie and Chantal have a bit of a history. Back when they were working on a resort in the Whitsundays together, she was dating his best friend. But they were both attracted to another another…though neither would admit it.
Brodie loves to watch Chantal dance. Her creativity and talent enamored him, especially since she was quite a serious person. The dancing stripped all her inhibitions away and he loved seeing her in that raw state.
Chantal loved and envied (although would never admit) how relaxed and charming Brodie was. Everyone flocked to him because he was such a fun, happy guy.

The First Kiss…
It had been so long since she'd been with anyone—so long since she'd experienced any kind of pleasure like this. Just one kiss…just one taste.
She turned, gathering all her energy to say no, but when his hands cupped her face the protest died on her lips. He came down to her with agonising slowness, and rather than crushing his mouth against hers he teased her with a feather-light touch.
'All that teasing isn't nice, is it?'
'I never teased you.' She frowned, but her body cried out for more.
'Back then your every step teased me, Chantal. You were the epitome of wanting what I couldn't have.'
His tongue flicked out against hers, his teeth tugging ever so gently on her lower lip. So close, but not enough. Nowhere near enough.
'You should have got in first.'
His green eyes glinted, the black of his pupils expanding with each heavy breath. 'I thought it wasn't finders keepers?'
'Sometimes you have to take what you want,' she whispered.
So he did.
His lips came down on hers as he thrust his hands into the tangled length of her hair, pulling her into place. She offered no resistance, opening to him as one might offer a gift. His scent invaded her, making her head swim and her knees weaken.
One large hand crept around her waist and crushed her to him. The hard length of his arousal pressed against her. Unable to stop herself, she slipped her hands under his shirt, smoothing up the chiselled flesh beneath. The feel of each stone-like ridge shot fire through her as their tongues melded. His knee nudged her thighs apart and she gasped as though she were about to come on the spot.
Without revealing too much, what is your favorite scene in the book?
There are so many scenes I loved, but this one stands out. Early on when Brodie and Chantal meet for the first time in eight years, she's dancing and he's watching in the audience. It's very sexy and he realises that the whole time he'd convinced himself he was over her, he absolutely wasn't.
Here's a sneak peek:
Dancing barefoot, she moved about the stage as though she owned it. Her feet pointed and flexed, creating lines and artful movement. Her arms floated above her head, crossing at the wrists before opening out into a graceful arc. Brodie's body hummed as though she played him with each step, with each look, each flick of her hair.
Her eyes remained on him. She seduced him. Broke apart every brick of resolve that he'd put in place until the wall crumbled around him like a house crushed by a tidal wave.
She capsized him. Bewitched him.
Her eyes glimmered under the spotlight, energy building with the climax of her performance. His body tensed and excitement wound tight within him. A coil of wanting, ready to be released at any moment. It was so wrong. He'd thought he'd moved on. Forgotten her. What a joke. He'd never get Chantal out of his head. Never.
If your hero had a sexy-times play list, what song(s) would have to be on it?
I have a feeling Brodie would be happiest with the sounds of the ocean in the background. But if he had to pick a song it would probably be Sex on Fire by Kings of Leon because it's sexy and laid back…just like him.

What do you want people to take away from reading this book?
That good things happen to good people, even if obstacles stand in your way. Both Brodie and Chantal care about their families and their careers but timing wasn't right for them the first time around.
I'm a big believer in things happening for a reason and trusting that all the pieces will fall where they're meant to. This theme comes out a lot in my books.

What are you currently working on? What other releases do you have planned for 2015?
I'm working on a lot at the moment! I'm putting the finishing touches on the follow-up to my Entangled Lovestruck novella, The Rules According to Gracie. This story focuses on the brother of the hero from the first book and his fake girlfriend. It's fun, sexy and lighthearted and I think it will be out sometime in the latter part of this year.
I'm also just about done with my first book for Harlequin Blaze about a jewellery designer and her sexy Australian bodyguard. There's a little bit of mystery in this story, which is new for me!
I have a few released out this year – a small town contemporary romance which is out in July as part of a boxed set with a few other authors. My Blaze is a Christmas book so that will be out at the end of the year and I have a book coming out with Entangled Indulgence about a girl who inherits an estate in England and re-connects with her childhood crush, which should be out in November.

Thanks for blogging at HJ!
Giveaway:

A signed print copy of The Tycoon's Stowaway, open internationally
To enter Giveaway: Please complete the Rafflecopter form and Post a comment to this Q:

Have you ever reconnected with someone after a long time apart?
Excerpt from The Tycoon's Stowaway:
Chantal turned and his arm tightened around her. Her fingers ached to touch him. The now inky sky glittered with city lights. Magical. Surreal. He leant forward, his eyes drinking in every detail.
'Perv,' she said.
Her shaky laugh failed to diffuse the tension.
'I was so jealous of Scott. He had you to himself night after night.'
She tried to shrug his arm away but he held tight. 'And you had every other girl on the resort.'
'None of them compared to you, Chantal.' He brushed his lips against her temple, the soft kiss sending electric sensations through her. 'They didn't even come close.'
'Why didn't you say anything?'
She asked it so quietly that she couldn't be sure he'd heard it. Not till his pupils flared and his breath came in short bursts did she dare think about that night. About that dance.
'It was wrong being so attracted to you when you were Scott's girl.' Brodie shook his head, blond hair falling about his face.
'Is that why you left?' She reached up and brushed the strands out of his eyes.
His hand caught her wrist, turning it so he could press his lips to the tender skin on the inside. 'Of course it's why I left.'
Breathing was a struggle. Thinking was…impossible. Kissing him was all she could focus on.
'You were everything. All I could think about…all I could dream about.' He drew her arm around his neck and leaned in, lips at her ear. 'All I could fantasise about.'
Each word nudged her body temperature higher. Her hand curled in the length of his hair, gripping, tugging. Resisting.
'Brodie…'
'I've wanted you from the second I saw you at that resort. You were dancing. I'd never seen anyone move like that before.'
'We shouldn't do this…' Should we?
His eyes were engulfed by the onyx of his pupils. 'Stay with me tonight.'
'I am staying here.'
'Stay with me. In my bed.'
'Brodie….' His name was a warning on her lips, but temptation spiralled out of control. Where was her resolve? Her focus?
'Just for tonight. Then tomorrow we can pretend it never happened.'
He stood and turned, waving to the rest of the Weeping Reef gang as they approached the yacht.
Chantal hadn't heard them. But with Brodie about to kiss her a bomb might have been dropped and she wouldn't have noticed a damn thing.
Excerpts. © Reprinted by permission. All rights reserved.

Book Info:
The one that got away…
Luxury yacht tycoon Brodie Mitchell and dancer Chantal Turner haven't seen each other since that fateful night when the searing heat between them ignited, devastating everything in its wake. Yet it's clear that their fire has never dimmed. Eight years ago, their irresistible attraction was forbidden. Now, they're both single and Brodie's determined to get Chantal out of his system. Even if he can only offer a no-strings fling…
On Brodie's yacht, exploring their electric chemistry opens Brodie's eyes to what he really wants – what he's always wanted: Chantal. This time he's going to tame his little stowaway…for good!
Book Links:

Meet the Author: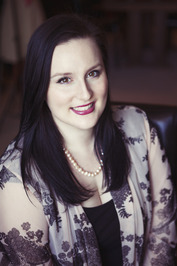 A voracious reader, Stefanie has dreamed of being an author her whole life. After sneaking several English Lit subjects into her 'very practical' Business degree, she got a job in corporate communications. But it wasn't long before she turned to romance fiction. She recently left her hometown of Melbourne to start a new adventure in Toronto and now spends her days writing contemporary romances with humour, heat and heart.
Website | Facebook | Twitter |