Today it is my pleasure to Welcome USA Today bestselling author
Melanie Milburne
to HJ!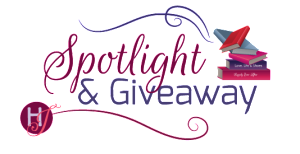 Hi Melanie and welcome to HJ! We're so excited to chat with you about your new release, The Valquez Bride!
Please summarize the book a la Twitter style for the readers here: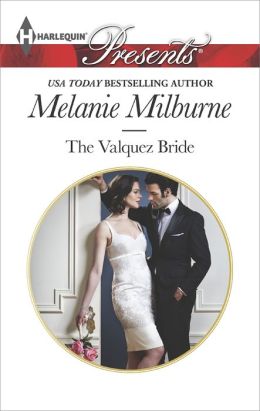 A shy wallflower with a permanent limp is forced to marry an athletic international playboy in order to keep her family home.
Please share the opening lines of this book:
The one word that stood out on Teddy's father's will started with M but it wasn't money. She looked at the family lawyer in open-mouthed alarm. 'Marriage?'
Benson nodded gravely. 'I'm afraid so. Within a month. Otherwise, your second cousin Hugo will inherit the lost-every property, stock and share, including Marlstone Manor.'
Please share a few Random facts about this book…
I loved writing the scene where Alejandro meets Teddy for the first time. Teddy makes herself as unattractive looking as possible in order to put him off marrying her. I wrote it in his POV as I wanted to see Teddy through his eyes. I had a little laugh as I wrote it. ☺
Please tell us a little about the characters in your book. 
Teddy Marlstone is a children's book illustrator and is inspired by the beautiful gardens at her family stately home Marlstone Manor that has been in her family for generations. Alejandro Valquez is a playboy from the international polo set and is determined never to marry as he was jilted at the altar ten years ago.
As you wrote your protagonist was there anything about them that surprised you?
Alejandro was a lot more protective than I first realized. He was fostering a couple of homeless kids at his villa in Argentina I knew nothing about until I was three chapters in!
The First kiss…
I waited a long time for Teddy and Alejandro to kiss. Page 89 to be exact! Here's a little snippet…
He closed the distance between them, cupping her hot cheek with his hand, watching as her thickly lashed eyes rounded even further. He heard her snatch in a breath as her walking stick thudded to the carpet. Saw the tip of her tongue sneak out to moisten her lips. Felt his blood thicken in response to her closeness. To her light fragrance that made him think of old- fashioned cottage flowers. To the petal-like softness of her creamy-white skin, that was in such stark contrast to his olive tan…
Did any scene have you crying or laughing while writing it?
I really enjoyed writing Teddy's early interactions with Alejandro, as she was so feisty and yet cool and collected, or at least trying to be!
She turned and faced him once they were in the library. Her expression was masked, like a puppet face that hadn't been animated. 'Would you care for a drink?'
'What happened to your leg?'
She pinched her lips together, pride flashing across her features as fast as the flick of a whiplash. 'I have whisky or brandy or cognac. Wine too. Red. White. Champagne.'
'I asked you a question.'
Her eyes clashed with his, the chips of blue in hers striking in amongst the sea of grey. 'A rude one.'
If your book was optioned for a movie, what scene would you use for the audition of the main characters and why?
Teddy's limp and how she feels about it and how others respond to it is in a central theme of the novel. The ability to portray those feelings via body language to an audience would be very powerful.
'Running away, Teddy?'
He saw the words slam into her like a blow. Her whole body stiffened and she seemed to brace herself before she turned to look at him with that steady and arctic cool grey-blue gaze.
'It must surely be obvious to you by now that I can't run anywhere.'
Alejandro felt an unfamiliar twinge of shame. He wasn't a cruel person by nature, but he had to admit his words had been ill chosen. 'I'm sorry. I didn't mean to offend you.'
Her mouth was tightly set, such a contrast to how it had felt, soft and pliant, under his. 'What offends me is you thinking I'm so desperate for a man that I would consent to sleep with you. I don't even like you.'
He couldn't stop his top lip from curling. 'I guess that's why you slapped my face so hard when I kissed you just then.'
Her cheeks bloomed with hot colour and her eyes flashed daggers of fire. 'It's not too late to do so.'
If you could have given your characters one piece of advice before the opening pages of the book, what would it be and why?
For Teddy I would tell her that her limp doesn't have to define her. For Alejandro, I would tell him to be open to loving without holding back for fear of rejection.
What are you currently working on? What other releases so you have planned for 2014?
Book Two- The Valquez Seduction is out next month. I am working on a Medical, book two of another duet, which I've written in first person. Jem is Bertie's sister (A Date With Her Valentine Doc) and is a teacher at a girls' school in Bath. Jem's hot Sicilian ex- Alessandro Lucioni- turns up at her school with his little niece, after telling her five years ago he had no family.
Thanks for blogging at HJ!
Giveaway:

Print Signed Copy of The Valquez Bride (International)
To enter Giveaway: Please complete the Rafflecopter form and Post a comment to this Q:

What is the first thing you notice about a person when you first meet them?
Excerpt
She forced herself to hold his gaze without flinching. Could he see how much it pained her to be thought so undesirable? So unattractive her father had to go to such ridiculous-insulting- lengths to secure a husband for her? It was so demeaning to be handed over like a parcel no one wanted. It confirmed every fear she had harboured about herself since her mother had left when she was seven. She wasn't good enough, pretty enough. Lovable enough. 'I'm nothing like your last choice of bride.'
He was still looking at her with a frowning expression. 'So?'
'So they'll wonder what you see in me.'
Something passed over his features, a tiny flicker of an emotion she couldn't quite identify. 'It's not your limp that was the first thing I noticed about you. It's that chip on your shoulder.'
Book Info:
A wedding night she'll never forget!
Untouched Theodora Marlstone always wanted the fairy-tale wedding—a white dress and an adoring groom. Instead she's walking up the aisle toward a marriage of convenience to outrageously attractive Argentinean Alejandro Valquez! He promises raw sensuality, not devotion, but thanks to her father's will, Teddy must say "I do"….
Alejandro never wanted a wife, but his buttoned-up bride is a delicious present just waiting to be unwrapped. Beneath the white silk lies a woman who exceeds his wildest imagination, and it's clear that this union will burn the very paper it's written on!
Book Links: Amazon Amazon UK Amazon Aus B&N Harlequin M&B UK indieBound Powells BAM
Meet the Author: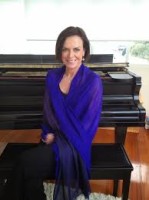 Melanie Milburne loves reading romance almost as much as she loves writing it. She grew up with a love of reading and reading her first romance book at age seventeen heavily influenced her decision to become a romance author.
She has won several awards for her fast-paced, passionate stories, including Australian Romance Writers Romantic Book of the Year in 2011 and Australian Romance Readers in 2008 and RT top pick and Cataromance Reviewer's Choice Awards. For more information about Melanie go to www.melaniemilburne.com.au