Today it is my pleasure to welcome New York Times bestselling author Cindy Gerard  to HJ!
Hi Cindy, Welcome to HJ
What would you say are the defining characteristic of your novels?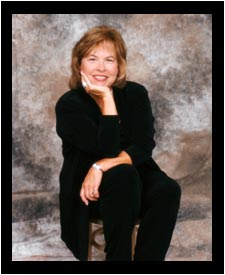 I like to think my novels offer intriguing action, multi-dimensional characters, emotional/romantic elements, and richly textured stories.
5 things HJ readers should know about you?
I don't know if you SHOULD know it but, I love animals (we have 2 rescue cats, a very spoiled Brittany spaniel, 3 quarter horses and 3 fresh water aquariums), I like to travel, I love to read and don't get the opportunity to do it as much as I like, I'm a huge Justified and Homeland fan, and I love chocolate, pizza and Cheetos – not necessarily in that order :o)
What is your favorite trope to read, one you will never get tire off?
Sadly, I still love a good metaphor and catch myself using them all the time:0)
What are you currently working on? What other releases do you have
planned for 2013 into 2014?
I am currently working on Running Blind, book 3 in my One-Eyed Jacks series. After that will be Taking Fire, book 4. I don't have publication dates for those books yet but readers can subscribe to my newsletter to keep updated on coming releases http://www.cindygerard.com/lists/?p=subscribe
Where can readers get in touch with you?
Just check out my website and contact me from there. I love to hear from readers and always answer my mail. You can also catch me on FB
Let's talk about your newest release: The Way Home
If you had to summarize The Way Home for the readers here…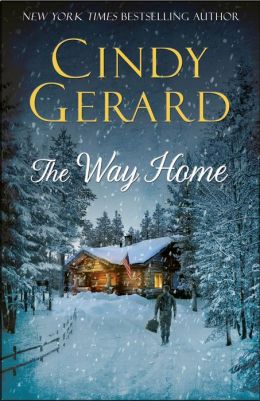 The jacket copy for the book summarizes it beautifully so I'll share that with you.
Killed in Action–the most dreaded words imaginable for a soldier's wife. Jess Albert has been living with them for four years, since the death of her husband in Afghanistan. Finding blessed numbness in routine, she doesn't dare to look ahead, any more than she can bear to look back. Then Tyler Brown, former Special Ops warrior, shows up at her small general store in the Minnesota North Woods, jarring her back to life. Jess knows better than to fall in love with another man who places duty to his country before love of his wife—but there's no denying the longing and the hope for a future that Ty makes her feel.
A world away, a man ravaged by years of captivity and torture, a man with no memories, finally escapes—clinging to life and sanity in a hostile land. In his darkest hour, he awakes in a lantern-lit cave to find a woman at his side. Dark-haired and dark-eyed, her touch is caring, despite the resentment he hears in her voice and sees on her face. Rabia is bound by honor to save the lost American soldier in her keeping, this broken warrior from a war that has brought so much devastation to her land. But is it honor igniting her compassion for her enemy, or is it something more?
While a Black Ops team plans a daring rescue mission to bring the soldier home, two women on oposite sides of the world walk a dangerous path between betrayal and honor, and must find for themselves where to draw the line between duty and love.
Please tell us about the characters in your book
The characters run from a home town widow, looking to get on with her life, to a former Navy Dustoff Chopper pilot still adjusting to the civilian world, to a Pashtu widow, bravely helping a wounded American soldier, to a man who has been physically and mentally broken by the ravages of war.
What scene did you have the most fun writing? Why?
As for fun, I loved the last two scenes but I don't want to give them away. So – I had a great time getting the Black Ops Inc and the One-Eyed Jacks team together to brief for a rescue mission. Here's a little piece of that. The OEJ team is already in place in the briefing room:
"When's this little pow wow supposed to start?" Cooper asked, crossing an ankle over a knee, his foot going a hundred miles an hour, relaying that he was both excited and impatient.
Before Brown could respond, the door opened and six members of DOD's other 'off the books' black team walked in.
"Holy crap," Taggart muttered when he saw them. "Did the red phone ring in the White House?"
Now that Nate Black and his team had shown up, Brown wondered the same thing. Calling together DOD's two top covert and highly specialized tactical teams suggested a major development.
Nate Black, former U.S. Marine Captain, former CEO of his independent contract firm Black Ops, Inc., and now the Black team's CO was the ranking operator in the room. Nate shook Mike's hand then joined him at the podium.
"Not sure intros are necessary," Mike said, "but let's dot the I's and cross the T's shall we?"
"Oh, by all means, let's." Johnny Reed grinned as he sat and gave the room in general a nod. "Top dog here, in case you didn't remember. You can call me TD."
"Just this one time, dial it down, okay Reed?" Black nodded to the front row and the rest of the team introduced themselves. In addition to Reed, Gabe Jones, Rafe Mendoza, Luke Coulter and Joe Green nodded hellos.
What scene was the hardest to write? Why?
After Jeff is rescued and returns to the US and to Jess was a difficult scene because there was so much conflicting emotion. Here's a little bit of that
At first Jess had brought him high school yearbooks and photo albums. It made his head hurt to look at them, to see himself as a boy he still didn't recognize. So he asked her not to bring them anymore.
With a patient but sad look in her eyes, she'd understood. "Sure. No problem. I didn't mean to bombard you. I thought maybe … I don't. Maybe I hoped seeing the photos might trigger a memory."
"It's okay. It's nice of you. I appreciate it. But nothing's happening. I'm sorry."
She'd knelt down beside him, covered his hand with hers. "You don't have to be sorry. It'll either come or it won't. There's no pressure, J.R."
But there was pressure. Every time she looked at him that way, every time she drove him to a doctor's appointment in Hibbing or a counseling session in Duluth, or called him J.R. in that automatic way that said she'd called him that since they'd both been little kids, he felt the pressure.
I can't come with you Jeffery.
Rabia.
Another pressure. One he couldn't get out of his head.
He rose stiffly from his chair. "I think I'll turn in."
That hurt look again. "Don't you want dinner? I fried chicken. Your favorite."
Maybe it was. He didn't know. "Sorry. It'll still be good tomorrow, right?"
"Sure. You go ahead and go to bed."
So polite. They were so polite to each other. Like strangers meeting on a train, passing through each other's lives to get back to their own lives. Only the train never stopped and dropped him off where he was supposed to be. It kept going and going and he kept searching and searching.
He forced a smile for her because she tried so hard, then got up and walked into the bedroom that was supposed to be theirs. Only he slept there alone and she slept in another room on another bed.
Two strangers on a train.
He laid down on the bed, covered his ears with the pillow so he couldn't hear the soft sounds of her weeping and thought of Rabia again. Always. On a rooftop under the stars. Bringing him back to life with her soft hands and healing heart.
Who would you cast in the role of your characters if your book was optioned for a movie?
That is always the hardest question of all for me to answer. I know that Timothy Olyphant (Justified) would be in there somewhere :o) Michael Weatherly (NCIS) would also be in the mix.
Giveaway:

2 print copies of THE WAY HOME
To enter Giveaway: Please complete the Rafflecopter form and post a comment to this Q:

I'll turn the tables on you hear and ask the readers who are familiar with both my BOI and OEJ series, who would THEY cast in the role of Nate Black? Or Wyatt Savage, Johnny Reed, Luke Coulter, Gabe Jones, Sam Lang, Joe Greene, Rafe Mendoza? Or who do they see playing Mike Primetime Brown?
Excerpt
Afghanistan – July
It wasn't the memory he would have chosen – not when he couldn't even remember his own name – but he knew that he used to have nightmares about vampires. Hiding under his bed and in dark closets. Swooping down on their Dracula wings, sinking their fangs into his neck and sucking out his blood.
How ironic, then, that he'd become a vampire of sorts: a creature who lived in the night, hid from the light, and sucked sustenance as though it were blood from a young Afghani woman who despised him but wouldn't let him die. She brought him food, water and medicine. And opiates that she liberally laced in all three.
He watched her now through an opiate induced haze, physically incapacitated and totally dependent on her. He knew that her name was Rabia and that shecould ill afford the things she brought for him. He also knew that if he were caught while she harbored the escaped American soldier a horde of Taliban warlords were searching for, not only would he be tortured, interrogated and finally executed, so would she.
So he didn't know why she continued to help him, but he had no option but to accept it. Just as he had no choice but to believe what she'd told him in heavily accented English about who he was … because he didn't remember. He didn't remember being an American soldier, or what had happened to him, or how he'd escaped from the Taliban and ended up here.
The panic and anguish that stalked him whenever the opiates wore off were as huge and dark as the cave where she hid him. So he gladly relinquished both to the apathy induced by the poppy. Apathy was painless. Apathy made it tolerable to know that weeks, maybe months of his life were gone. His memories … gone.
Only the vampire dreams remained of who he'd been. And only the woman kept him alive.
He studied her now as she prepared his meal in the dim light of an oil lamp, in a silence that embodied their uneasy and unnatural bond as shifting shadows danced along the curved rock wall and dust swept into the cave on a wind that never quit blowing. He knew scattered words in Pashtu but didn't know why he knew them. She had a passing command of English but rarely chose to use it. More irony that she represented the one constant in a life that had been reduced to pain, fear and the vertigo that crippled him even more than the opiates. And he didn't know whether to thank her for keeping him alive, or hate her.
Moving his head slowly to avoid triggering another vertigo attack, he pulled the ragged blanket around him against the chill of the cave floor.
Because he was too weak to feed himself, he watched her eyes as she offered spoonfuls of lukewarm soup. He couldn't see her features beneath the dark scarf she wore over her head and wrapped around her neck to cover her face. He could only see those eyes, onyx black, winter cold and void of any emotion but weary disdain.
It had been the same thing every day for twenty-three days. He'd used a small pebble to scratch a mark on the rock wall every day since he'd regained consciousness. She would appear wearing dark, baggy trousers beneath an encompassing scarf or burqa that covered her from head to knees completely hiding her body beneath yards of coarse, draping cotton. The scent of the summer heat and the scorch of the sun that she brought with her were reminders that a world existed outside this cave. A world that wasn't dank and dark and cold. A world that was hostile and foreign and where, she assured him, he was not safe.
For twenty-three days she had been the only soul he'd seen and she had yet to look him directly in the eye. He wouldn't recognize her if he saw her on the street. Not that he would ever leave here. If the pain and the vertigo didn't keep him flat on his back, the ankle shackle that chained him to the rock wall would. And then there was the poppy. Who knew how deeply he'd been dragged down that rabbit hole?
Some days – the lucid ones, when he couldn't fight the fear – he would lie here shivering and wish for death. When pain ripped through his head, when the dizziness became so crippling it reduced him to lying rigidly still, hugging the rock floor in a desperate and futile attempt to stop the nausea, that's when despair crushed him. And he would beg her to let him die.
Always, she refused. She continued to risk all to make certain he stayed alive and he had no idea why.
He knew only that every time she appeared on quiet feet and condemning silence, he felt both shame and gratitude because she hadn't forgotten him … the way he'd forgotten everything but the need to leave this place that even God had forsaken and find his way back home.
If only he knew where home was.
Click here to read even more :o)
http://www.cindygerard.com/excerpt_october2013.html