Today it is my pleasure to Welcome author
Zoe Forward
to HJ!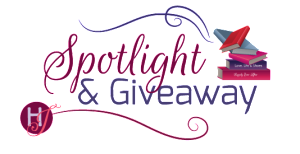 Hi Zoe and welcome to HJ! We're so excited to chat with you about your new release, The Way You Bite!

Thanks so much for having me visit!

Please summarize the book for the readers here: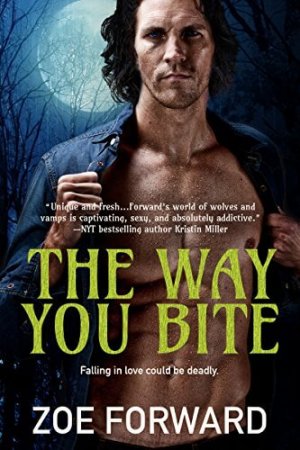 The Way You Bite offers a twist on an enemies-to-lovers story by pairing a super sexy werewolf king who despises vampires but is forced to make political nice with them AND an independent, kick-ass female who's half vampire, half werewolf (yet thinks herself pureblood vampire).
T(the) – (she's) Tempted to taste
W(way) – Werewolf blood
Y(you) – Yet one
B (bite) – Bite will kill a vampire.

Please share the opening lines of this book:
Fifty-five minutes until wedding kickoff. She was going to be late.
"Wait up, Dr. Scarpa." The request came from across the veterinary hospital's main treatment room.
Please share a few Fun facts about this book…
The one thing I love about The Way You Bite is the heroine, Velvet "Vee" Scarpa. Here are 5 reasons why:
She's not afraid to stand up to any of the intimidating, powerful males she encounters. Vee is legendary for being the only vampire to survive defying her terrorizing father.
She is a survivor. When faced with a future in a loveless, arranged, vampire marriage she finds a way out. Her way might become waylaid in the story by a heroic werewolf king hellbent on saving her before her half-werewolf genetics show themself.
She's smart. There's book smarts as both a veterinarian and trained medical doctor. There's people smarts in that she can play politics in the vampire world, not that she enjoys this and it's also life-threatening.
Vee has more than her fair share of courage whether she's facing off with her controlling father, kidnapped by her bloodthirsty fiancé, or being hounded by the werewolf King to "talk."
When the time comes, Vee gives herself over to the forbidden bloodlust that brings her and Lexan together once and for all. She's extraordinary in her desire for him in that moment, and it totally rocks Lexan's world. Don't you love when a heroine has the power to do that to a hero?
For me all of these add to one fierce, kick-ass heroine, and I hope you'll agree she'd totally worthy of Lexan, the werewolf King.

Was there a scene in this book that was harder to write than others?
I love writing. It's like a dream come true to be able to lose myself in the story and allow the characters to direct what's happening. The toughest scene in this book by far was the first time the two characters give in to the forbidden magnetism pinging between them. There were so many evolutions of this scene. I love where it ended up.
Excerpt:
She pointed at him. "I figured out your game. Fool me into taking a bite. Then I die. I'm not stupid. If you want me dead, just do it. I'm sure I've got a weapon around here somewhere you can use. I'd prefer you killed me that way, not with blood death."
"There's no game going on here. If I wanted you to die, I wouldn't have helped you with the knife wound." He strode to her. She backed up until the wall cushioned her back.
He slapped a hand on the wall on either side of her head, caging her in. He leaned into her, dominating but not cruel. Excitement streaked through her.
Hoarsely, he said, "There's you wanting this, and me wanting you back. Whatever's going on here doesn't happen every day. It's real. It's stealing my mind. And, it's a hell of a mess."
Okay, that was…hot. No one had ever told her she was stealing his mind.
Excerpt. © Reprinted by permission. All rights reserved.

What do you want people to take away from reading this book?
I hope they found a great read with a satisfying HEA. If they're paranormal geeks, like me, then they got a vampire/werewolf book to satisfy the craving for a new story about our favorite super sexy mythical characters.

Thanks for blogging at HJ!
Giveaway: One winner: $10 Amazon Gift Card
One winner: Signed paperback of The Way You Bite
To enter Giveaway: Please complete the Rafflecopter form and Post a comment to this Q:

What type of paranormal romance characters do you enjoy reading about most and why?
Book Info:
When King Werewolf shows up in veterinarian Vee Scarpa's ER, she's livid.
Her father, North American head honcho vampire, has threatened a chilling or else if she "accidentally" helped a wolf again, especially since they're at war. But she's tempted by the sexy wolf. And his deadly blood calls to her in a way that should set off warning bells…
A promise to his brother in arms obliges Lexan Dimitrov to rescue the aristocrat vampire before her family discovers her secret—a secret Vee herself isn't even aware of. What he didn't expect was to find her sexy-as-hell. He's not into vamps, yet the inescapable heat building between them is a delicious temptation guaranteed to end in total disaster.
Book Links:

Meet the Author: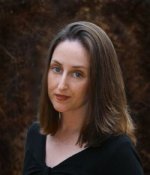 Award winning author, Zoe Forward is a hopeless romantic who can't decide between paranormal and contemporary romance. So, she writes both. Her novels have won numerous awards including the Readers' Choice Heart of Excellence, Golden Quill, Carolyn Readers Choice Award, and the Booksellers Best Award.
When she's not typing at her laptop, she's tying on a karate belt for her son or cleaning up the newest pet mess from the menagerie that occupies her house. She's a small animal veterinarian caring for a wide range of furry creatures, although there has been the occasional hermit crab.
She's madly in love with her globe trotting conservation ecologist husband who plans to save all the big cats on the planet, and she's happiest when he returns to their home base.
Website | Facebook | Twitter |  GoodReads |