Today it is my pleasure to Welcome author
Carolyn Brown
to HJ!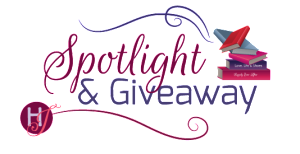 Hi Carolyn and welcome to HJ! We're so excited to chat with you about your new release, The Wedding Pearls!
Hello, Sara! I'm delighted to be here again. Let's grab a glass of sweet tea and visit about The Wedding Pearls!

Please summarize the book for the readers here: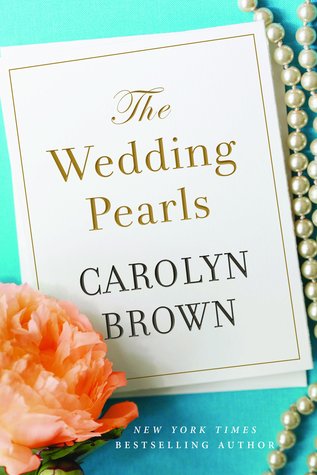 Tessa has always known she was adopted but now her biological mother and grandmother not only want to meet her but they want her to take a road trip with them around the perimeter of Texas. At first she says no, but then her adopted parents convince her that she should go and suddenly she finds herself in a 1959 Caddy convertible that even has a name–Mollybedamned–with not only her birth mother and grandmother but with a sixteen year old whiny teenager, a friend of her grandmother's and the sexiest cowboy in the whole state of Texas!

Please share the opening lines of this book:
Being adopted never bothered Tessa as much as being clumsy. Her biological parents, whoever they were, could have given her an ounce or two of grace. But oh, no! She had inherited the gene to fall over nothing more than air and she put a whole new meaning to the term butter fingers.
Please share a few Fun facts about this book…
This book went through several titles before we found the ultimate right one. Some of the working titles were Waltz Across Texas and Mama Knows Best. But when we settled on The Wedding Pearls everything clicked together beautifully.
The Boomtown High School Band played Waltz Across Texas as Tessa and the gang left town that first day of September. And Frankie and her friend, Ivy, loved listening to the classic country music station on the radio.
Melody, the sixteen year old, got caught smoking pot in the school bathroom and is doing community service by helping take care of her Great Aunt Ivy on the trip.
The car has a name: Mollybedamned. So does Ivy's oxygen tank: Blister. But you will have to read the book to find out why they are named that.
If your book was optioned for a movie, what scene would you use for the audition of the main characters and why?
The scene when Tessa realizes that Branch, the sexy cowboy/lawyer, will be the driver for the whole trip. An excerpt:
Tessa half expected to see a covered wagon coming from around the back of the house where she figured the garage was located. She breathed a sigh of relief when the nose of a red car made its appearance but when the whole Cadillac was parked in the front yard with Branch sitting in the driver's seat, she was almighty glad she had on sunglasses.
"It's my first brand new car. My husband bought it for me in 1959 when his first oil well came in like a gusher." Frankie explained. "He promised me a trip in it some day all around the state of Texas but he didn't live long enough to retire."
"Branch is going?" Tessa's heart threw in an extra beat.
"He's our driver," Lola said.
As if on cue, Branch unfolded his long legs from the car and opened the back door like a chauffeur. "Ladies," he said with a big smile and a wave of his hand toward the broad back seat.
He wore khaki shorts, a snowy white T-shirt and sandals. His eyes were covered with mirrored sunglasses and a snap-down bill cap set on top of his head. He looked better in tight jeans and a cowboy hat, but either way made Tessa's mouth go dry.
She started to crawl into the back seat but Frankie laid a hand on her shoulder. "Darlin', this is my retirement trip so I call the shots. Ivy and Blister get to sit behind Branch, then Melody in the middle and me on this side. You are sitting in the middle of the front seat with Lola on the passenger's side. That's our seat assignments for the whole trip. And Tessa, I can't tell you how glad I am that you are along for this trip. It means the world to me. It'll give us time to really get to know each other."
"Why can't I like sit in the front seat? I hate riding in the back seat," Melody said.
"Do you upchuck when you ride in the back?" Ivy asked.
"No, I just don't like it," Melody answered.
"Then suck it up, Buttercup!" Ivy popped her on the fanny as she passed on her way to the other side of the car. "Your job is to take care of me and Blister. It's not a vacation for you."
What do you want people to take away from reading this book?
I want them to take away a feeling of satisfaction but also a feeling that family is family, whether dysfunctional or not. And love is love, and cannot be denied: the heart wants what the heart wants and isn't satisfied with a substitution.
What are you currently working on? What other releases do you have planned for 2015?
I have signed a four book contract for women's fiction books along the same line as The Wedding Pearls. All stand alone titles and I'm very excited about them. I'm on the downhill slide of the first one and then I'll be working on the final cowboy book for the Lucky Penny series which debuts on Dec. 22 this year with Wild Cowboy Ways.
Thanks for blogging at HJ!
Giveaway:

I will be giving away two Kindle copies of The Wedding Pearls!
To enter Giveaway: Please complete the Rafflecopter form and Post a comment to this Q:

What would you do if you were adopted and suddenly your biological parents showed up in your life?
Excerpt from The Wedding Pearls:
"Okay, ladies, Mollybedamned is raring at the bit to get this trip started. Let's leave with a bang!" Branch settled into the driver's seat and put the car in gear.
Both old ladies in the back threw up their hands and screamed, "Hell, yeah!" to the top of their lungs.
"I don't hear you," Branch sing-songed.
They got louder.
He shot a grin toward Lola. "Mollybedamned says she hears the backseat crowd but she isn't leaving until the front seat shows some enthusiasm."
Lola nudged Tessa and threw up both arms. Tessa did the same and started yelling to the top of her lungs. Sweet Jesus! It felt good to scream and yell out the tension from her body. The fact that it was in fun made it even better. Finally the Caddy pulled forward with three generations of women yelling to the top of their lungs, their arms waving in the air.
Things had finally settled down when they crossed the cattle guard but when they reached Boomtown, a police escort took them down Main Street with the high school band following behind playing, "Waltz Across Texas." Folks came out of the businesses to wave and throw confetti at the Caddy as Branch drove all of five miles an hour down the short street.
"Holy smoke," Tessa said.
"It wasn't hard to arrange. The band practices every morning anyway and the policeman is a friend," Lola said just loud enough for Tessa's ears.
"Pretty impressive," Branch said out the side of his sexy mouth.
"Why are you driving? I thought you were a lawyer." Tessa's shoulder and hip pressed tightly against Branch's and the temperature in the convertible was a hell of a lot hotter than what the sign on the bank declared that morning at nine fifteen when they left town.
"Branch is a damn fine lawyer and as long as he's behind that wheel, he's billing me for his hours," Frankie said from the back seat. "And he'd damn sure better not cheat me a single minute or I'll move my business."
"Yes, ma'am," Branch looked in the rear view and winked.
Tessa had ridden first class in airplanes that didn't offer the comfort that the old Caddy did. If only there wasn't that stormy upheaval in her hormones because of Branch, she might look forward to this trip a lot more.
"Music. It's not a party without music," Frankie said. "Tessa, turn on the radio. It's set to the country music station I like. When we get out of Beaumont range, you'll have to find another one."
Tessa turned the on/off dial to hear Willie Nelson's rough voice singing, "On the Road Again."
"Hope you like country music because that's what we'll be listening to for the next month." Lola said as she nudged Tessa on the shoulder.
"Love it," Tessa said.
Branch kept time to the music by tapping his thumbs on the steering wheel. Ivy and Frankie sang along to the top of their lungs with every song for the next half hour. Tessa couldn't see Melody but she'd bet the girl was either texting her little friends or else about to succumb to a case of acute boreditis, a disease that affected lots of teenagers and got them in trouble. Lola leaned her head back on the leather seat and snored.
Tessa folded her hands in her lap and pinched the inside of her wrist. It hurt like hell so this was not a dream. She was really riding between her biological mother that she'd only met three days ago and the sexiest man in the universe who might not be married—she'd checked his left hand for a ring—but he could be engaged or in a committed relationship.
If someone had told her last week at this time she would be riding in a vintage Caddy, listening to songs that were popular when the car rolled out of the factory, she would have had them committed, and yet the red spot on her wrist said that it was true.
"You asleep?" Branch asked.
She shook her head.
"What do you think of Mollybedamned?"
"I want to own her. Never rode in anything like this," she said.
"Want to take on her upkeep, too. She gets about eight miles to the gallon." Branch flashed her one of those brilliant smiles and her pulse quickened.
"Anything this beautiful deserves to be high maintenance," she told him.
Branch lowered his voice to a sexy drawl. "Are you high maintenance, Miss Tessa?"
"High maintenance and awkwardness do not make good bed partners," she answered and then wished she could shove the words back in her mouth when she got a sudden visual of Branch tangled up in pure white sheets on a nice big king sized bed.
"You telling me that you didn't fall into my arms on purpose?" he teased.
"That's right," she nodded.
"Well, hell! I thought I was finally getting to be as irresistible as my older brother," he chuckled.
"You mean there are two of you?" she stammered.
"No, only one of me, but two brothers. I'm the ugly duckling," he answered.
She crossed her arms over her chest. It didn't help much, especially when he shifted gears and his leg brushed against hers. It was definitely going to be a long, long month and she didn't see a bit of boreditis in it for her.
"I bet you use that line a lot. Does it work?" she asked.
One side of his mouth turned up in a crooked smile. "Sometimes."
Ivy poked him on the shoulder. "I'm dying for a cigarette and so is Frankie. Pull over at the next wide spot in the road. And Miss Priss back here is beginning to wiggle so I reckon she could find a bush and cop a squat."
"I'm not peeing on the ground. God, Aunt Ivy! What if something like bit me?"
"Might be easier to scratch a bug bite on your ass than put up with an exploded bladder or wet underwear if you pee your pants. I saw those things you call under britches. Lord, girl, there's not enough material in them thong things to flag down a train," Ivy said.
Excerpt. © Reprinted by permission. All rights reserved.

Book Info:
Tessa Wilson's life is all over the map. She may be clumsy, but this time she's stumbled into a pickle by choice, not by accident. She's agreed to take a month-long trip around Texas jammed into a '59 Cadillac with a drama-loving teenager, two elderly spitfires, and—oh, yes—her biological mama who gave her away at birth. And the ride gets even crazier when hot-as-sin cowboy Branch Thomas crosses into her lane. They don't call him the sexiest man in the Lone Star State for nothin'.
As the miles pass and sparks fly between Tessa and Branch, her grandmother starts dropping hints about family wedding traditions. And as Tessa discovers the power of her budding friendships and the unbreakable strength of her newfound family of strong Texas women, she wonders if she's also on the road to the biggest adventure of all: true love.
Book Links:

Meet the Author:
New York Times and USA Today bestselling romance author and RITA® Finalist, Carolyn Brown, has published more than seventy books. She's won the National Reader's Choice Award twice, the Bookseller's Best Award and was awarded the Diamond Award from Montlake for selling one million books.
Brown presently writes both women's fiction and cowboy romance. She has also written historical single title, historical series, contemporary single title and contemporary series. She lives in southern Oklahoma with her husband, a former English teacher, who is not allowed to read her books until they are published. They have three children and enough grandchildren to keep them young.
Website | Facebook | Twitter |