Today, HJ is pleased to share with you
THE WORLD OF DEBBIE MACOMBER: COME HOME TO COLOR 
Coloring book

From beloved author and Hallmark Channel favorite Debbie Macomber, this special adult coloring book features forty-five original illustrations depicting scenes from the Rose Harbor and Blossom Street series.

Unplug and let the creativity flow!

MAKE YOURSELF AT HOME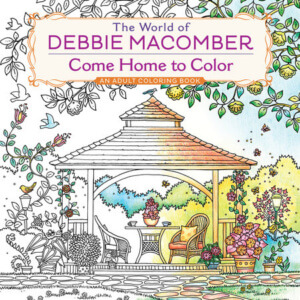 The heartwarming novels of Debbie Macomber are known for their colorful locales, cheerful themes, and inspiring messages, and that spirit of comfort and generosity is on display throughout this one-of-a-kind collector's item.

The World of Debbie Macomber: Come Home to Color is packed with black-and-white illustrations of intricate knitting images, soothing landscapes, and cozy scenes from the long-running Rose Harbor and Blossom Street series—all of which you bring to dazzling life.

There's no place like home—and there's no coloring book quite like this one.


Giveaway:

Coloring Book: THE WORLD OF DEBBIE MACOMBER: COME HOME TO COLOR
To enter Giveaway: Please complete the Rafflecopter form and Complete this sentence:
I would love to win this coloring book……
Meet the Author: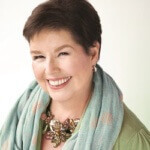 Debbie Macomber, the author of A Girl's Guide to Moving On, Last One Home, Silver Linings, Love Letters, Mr. Miracle, Blossom Street Brides, and Rose Harbor in Bloom, is a leading voice in women's fiction. Ten of her novels have reached #1 on the New York Times bestseller lists, and five of her beloved Christmas novels have been hit movies on the Hallmark Channel, including Mrs. Miracle and Mr. Miracle. Hallmark Channel also produced the original series Debbie Macomber's Cedar Cove, based on Macomber's Cedar Cove books. She has more than 200 million copies of her books in print worldwide.