Today it is my pleasure to Welcome author
Sharon Page
to HJ!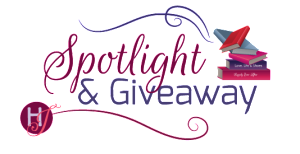 Hi Sharon and welcome to HJ! We're so excited to chat with you about your new release, The Worthington Wife!
Please summarize the book for the readers here: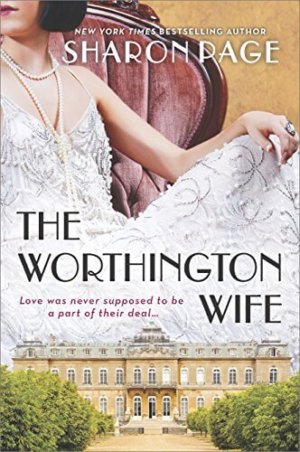 Wild artist Cal Carstairs, an American living cheap in Paris with the rest of the "Lost Generation", is hauled out of his bed—and out of his hangover—one morning to discover he is now the Earl of Worthington.
At first Cal is going to reject the title. Then he starts to think. A fiery hatred for the snobby family of the former earl burns inside him. His father, the younger son, had gone to America, fell in love with the maid in a Fifth Avenue mansion and married her. They stayed in America, rejected by Cal's father's family. When Cal was young, his mother got sick and turned to her husband's family for help. The snooty family refused, still angry at Cal's father for defying them to wed a servant. Cal believed the family's money could have saved his mother, but they were too cold hearted to try.
Bitter and bent on revenge, he's going to accept the title and destroy the British estate he's just inherited, ripping it apart and selling it piece by piece.
Lady Julia Hazleton is a lost young Englishwoman of her time. She lost her fiancé to the Somme, and when she fell in love again with a noble young Scottish doctor, the doctor left her, believing their class differences insurmountable. Julia is desperately seeking the place where she belongs in this new modern world. Then she meets Cal Carstairs when he arrives at dinner, dressed in threadbare sweater, rough trousers, and boots that have never seen polish. The Countess of Worthington and her daughters treat him like a bear who has wandered into their drawing room. Julia talks to him to extend an olive branch and put him at ease. But when Cal bluntly reveals why he hates the family, Julia quickly realizes his plan is to destroy the estate which will devastate the countess and her family, who were always good and kind to her.
Julia confronts him and boldly tells him that she will stop him because she will make him understand his responsibility to the land, the house, and the tenants. She will not stop until he loves the estate so deeply he won't let it go because it is a part of his soul. Cal insists he will never love the estate as it is a symbol arrogance, intolerance, and cruelty.
Knowing she has little time to act before Cal starts his plan to destroy the estate, Julia has to get to work to heal the bitter earl and open his heart.

Please share the opening lines of this book:
"I don't care about scandal, Nigel." Lady Julia Hazelton marched up to the desk in the study of her brother, the Duke of Langford, and set her palms on the smooth oak edge. "These women lost their husbands to war and now there is nothing for them.
Please share a few Fun facts about this book…
I've always loved the paintings of the Group of Seven, the group of Canadian artists renowned for their impressionistic landscapes. As a teen, I thought traveling through the north and painting would be so romantic. It was so much fun to get to live that life vicariously through Cal, and a little through Julia, in The Worthington Wife. To put me in the right frame of mind while I was writing, we stayed at a cabin. I would get up first thing and go for a kayak on the lake, when the mist was rising from the water, the sun was cresting over the hills, and it was still and quiet. It was so peaceful and beautiful.
I got to research Paris in the 1920s! As with art, I fell in love with authors of the 1920s, like F. Scott Fitzgerald. Who wouldn't have loved to have lived in Paris in those post WW1 years, when everything was vibrant and exciting because people were celebrating life and embracing modernity? American artists fled there because they could live more cheaply and pursue their art. I would imagine sipping red wine and eating fresh French bread in Montparnasse.
Of course, you can sort of replicate that at home. I'm fortunate that, in the city where I live, we have a pretty canal so I can sit with a coffee and a laptop, and pretend I'm looking out over the Seine. But of course, that's why we read! To escape to another world.
When I was writing this story, the first chapter came really easily to me. This is always a good sign. I've had books where I re-wrote or tweaked the first chapter dozens of times. I think my record was 40 edits on a first chapter! It took me a few books before I realized that when the first chapter flows smoothly, it's because I really understand my characters. And I learned it meant I'd also set up conflicts and problems that were interesting, issues that my characters could be proactive about.
Please tell us a little about the characters in your book. As you wrote your protagonist was there anything about them that surprised you?
I've explained a lot about my characters in my summary of the story because you can't really talk about the story without talking about the characters. Julia surprised me quite a bit. When you write a character, sometimes you actually fight to write them differently than your heart wants to. Your logical side says to make your character weaker, shier, or more afraid so you can make them grow more. But you must be true to your heart! It was a challenge to make Julia strong and determined, but also show how she needed to change to come into her own. Yet, I'm so glad I took on that challenge and wrote her true to my heart.
Cal was a delight to write. While he is very true to my very beginning vision of him, I found more layers to his character as I wrote. He became more real to me—and hotter—as his character grew richer.
If your book was optioned for a movie, what scene would you use for the audition of the main characters and why?
I'd love to pick a scene that oozes sexual tension, has drama and allows the hero to be truly hot. I'd focus on an "intimate" scene of the hero and heroine. Not a sexy one, but a scene where the couple show a lot of emotion toward each other. I'd pick the scene where one character really begins to see the hidden aspects of the other—in this case, the scene where the heroine sees deeper than the surface of the hero and becomes utterly intrigued by what she sees.
The scene I would pick takes place in Chapter 2. Julia is escaping a dinner party where she has just met the new Earl of Worthington. His aunt and cousins are afraid of him—he's a wild, uncouth American. What is he going to do? Then he comes out to the terrace too…
"You're shivering," he observed.
Julia turned from the balustrade, toward the glass-paned door. "I should go back inside."
"Don't go back in. Here, have this—" In a quick movement, he pulled off his jacket and gallantly draped it around her shoulders. She was wrapped in his warmth, in his masculine scent—slightly smoky and earthy, and crisp with witch hazel.
He held it around her and stepped close to her. "You're different than the rest of them."
Caught in the embrace of his coat, she felt a shiver go down her spine. He looked so much like Anthony, yet he was so utterly different. It was confusing. Her heart raced, and she felt, strangely, on the verge of tears just from looking at him. She couldn't stop gazing at his face, thinking how familiar it was. But this was not Anthony. He wasn't Anthony come back to her. He was someone else.
"You're angry with me still," he said.
"No. I was just…just lost in thought. In memories." Then she thought: she must get to know this man. If she were to do battle with him, she must understand him. "How am I different?" she asked.
"You welcomed me and you don't talk to me like you hate the sight of me. I'm sorry I was rude to you at dinner. You didn't deserve that."
He looked so forlorn, her heart suddenly panged for him.
This didn't sound like an angry, vengeful man. How hard this must be for him, to suddenly become an earl, to be thrust into a position of responsibility, with a family he didn't know.
"You must understand Lady Worthington," she said impulsively. "Women in our situation know someone new will inherit and we could lose our homes. That is why the countess is so sharp. She really is a good person—she was always like a second mother to me. She is simply afraid. If you were to reassure them they have nothing to fear, I am sure it would help."
Cal looked at her thoughtfully. "What's she so afraid of?"
"She fears you will turn her and her daughters out of the house with nothing."
He stepped back from her. From a pocket, he drew out a silver-colored lighter and lit his cigarette. He leaned on the balustrade and smoked, his shoulders hunched and tense.
"The estate is mine now," he said. "I can do whatever I want with it. Maybe she's right to be afraid."
Julia's heart skipped a beat. "What do you mean? What do you mean to do?"
"Maybe exactly what she fears," he said softly.
"What did she do that deserves such a punishment?"
He blew smoke into the dark. Then he said, "I'm gonna sell the other estates—the hunting place, the house in Scotland. As for Worthington Park, I'm gonna sell it piece by piece."
Horror gripped Julia. She stumbled back, gripping his coat. "You can't do that! You can't destroy Worthington!"
"The countess was right. To say I'm bitter and vengeful would be an understatement. I want to torture the Carstairs family with the pain of watching something they love die."
What do you want people to take away from reading this book?
I would love to have created characters that people remember. If I'm fortunate enough to do that, I would be very thrilled. I also want readers to be captivated by the love story—by the journey of my embittered hero, Cal. He was made tough in the slums of New York, but he is noble and strong, and I cheered for him as he starts to open his heart and finds love, home, family. It's also a fun chance for readers to walk in the characters' shoes through a gorgeous English estate.
What are you currently working on? What other releases do you have planned for 2017?
The Worthington Wife sneaks into 2016, coming out on December 27! Hopefully that is a time when people have a little time to relax and treat themselves with reading. I try to fit reading myself into the holidays, even though it can be a hectic time.
My third Wicked Dukes book released in November of 2016. Deepest Desires of a Wicked Duke is a very sizzling romance with a murder mystery set on an isolated island. It's a hot Regency version of "And Then There Were None," which was a lot of fun to write.
For 2017, what's in the works? It's very speculative as I'm waiting on decisions, as authors often have to do. Sometimes a writer's life is up in the air and mine is right now. I have a proposal for a daring story of sister spies set in World War II. If all goes well, I will be working on that. I may be pursuing a follow up to The Worthington Wife, something I would love to do.

Thanks for blogging at HJ!
Giveaway:

Print copy of The Worthington Wife by Sharon Page (US/CAN)
To enter Giveaway: Please complete the Rafflecopter form and Post a comment to this Q:

If you could live in the 1920s, on a "time-travelling" vacation, would you prefer to be a painter or writer in Paris, or live a glamorous life in an English great house?
Excerpt from The Worthington Wife:
"Julia!"
Her friend Diana came forward, her golden hair bouncing around her lovely face. Her huge blue eyes gave her a helpless look, but her painted Cupid's bow lips and pencil-straight sheath of gold beads and lace were thoroughly modern.
Julia knew Diana fought a constant battle with her mother, Lady Worthington, over her shocking use of makeup, but because she bought her cosmetics from the counter at Selfridges, not because makeup was scandalous anymore.
Diana clasped her hands. "Come with me and we'll have a smart cocktail instead of the horrid sweet sherry my mother insists on. I must talk to you!"
Julia followed Diana to one of the bay windows that looked out upon the side lawns. Worthington Park had one of the most ordered gardens in the country. Behind the house, paths followed a delicate design leading through beds to a central fountain.
A footman brought a silver tray with two enormous glasses, truly the size of finger bowls. Bubbles floated up through the liquid, which was tinted pink.
"Champagne cocktails," Diana said. She took several long swallows.
"Diana—" Julia frowned. "You should slow down." Diana had been drinking much too much of late. They had been in London together last week and she'd rescued a drunken Diana from a party and taken her to the Savoy to keep Diana from getting behind the wheel and driving when she could barely stand.
"It's for courage," Diana protested. "They found the heir and he's coming here to see exactly what he's inherited—what he gets to take away from us."
Diana's ominous words made Julia shiver. The heir to Worthington had been found. After the old earl had died at the end of the War, Anthony's younger brother, John, had inherited the title. Tragically, John Carstairs had died a year ago in a car crash and the hunt had begun for the next in line to the title.
"What do you mean, what he gets to take away from you?"
"Mummy believes this man—who's American—will turn us out to starve. He hates us all."
"For heaven's sake, why?"
Diana drained her cocktail. "It's all very thrilling. His mother was Irish, a maid working in a house in New York City. My grandmother disowned her younger son—my uncle—over the marriage and the family cut off all ties. It left them in poverty. So Mummy fears he will throw us out into poverty now."
"Surely your mother is wrong. That was years ago, and it was not your fault. This man can't still be bitter and mean to be so harsh." Now Julia saw how pale her friend was beneath her rouge. She was truly afraid. "Diana, it would be ridiculous. After a World War, this man must see that family feuds are utterly meaningless. He must have a decent nature that can be appealed to."
"Mummy doesn't think so. And to protect us, Mummy wants me to marry him. He is my cousin, but royal cousins marry all the time, including first cousins. It would all be quite legal."
"This is 1925. No one will force you to marry, Diana, against your will."
Excerpt. © Reprinted by permission. All rights reserved.

Book Info:
Sharon Page sparkles in this poignant and irresistibly entertaining follow-up to her breakout novel, An American Duchess
Lady Julia Hazelton is the most dazzling among 1920s England's bright young things. But rather than choosing the thrill of wanton adventure like so many of her contemporaries, Julia shocks society with her bold business aspirations. Determined to usher the cursed Worthington estate into a prosperous, modern new era, and thus preserve her beloved late fiancé's legacy, the willful Julia tackles her wildest, most unexpected adventure in Cal Carstairs, the reluctant new Earl of Worthington.
The unconventional American artist threatens everything Julia seeks to protect while stirring desires she thought had died in the war. For reasons of his own, Cal has designed the ultimate revenge. Rather than see the estate prosper, he intends to destroy it. But their impulsive marriage—one that secures Julia's plans as well as Cal's secrets—proves that passion is ambition's greatest rival. Unless Cal ends his quest to satisfy his darkest vendetta, he stands to ruin his Worthington wife and all her glittering dreams.
Book Links:

Meet the Author: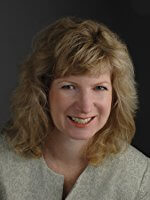 Sharon Page is the New York Times and USA Today bestselling author of numerous novels of historical and erotic romance. She is a two-time, consecutive winner of the National Readers' Choice Award, winner of the Golden Quill and the Colorado Award of Excellence, and a multiple finalist for the Daphne Du Maurier Award. She has twice received the Romantic Times Reviewers' Choice Award, and is a four-time finalist.

Married with two children, Sharon Page holds an industrial design degree and has worked for many years for a structural engineering firm. When not writing, she enjoys reading with her children, downhill skiing, and mountain biking. Writing romance has long been her dream and she is thrilled to share her stories.
Website | Facebook | Twitter |