Today it is my pleasure to Welcome author
Jacqueline Diamond
to HJ!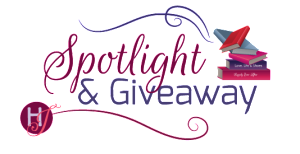 Hi Jacqueline and welcome to HJ! We're so excited to chat with you about your new release, The Would-Be Daddy!

What fun to be able to talk to readers directly! I really appreciate Harlequin Junkies for inviting me, and to everyone for taking the time to join us.

Tell us about the book with this fun little challenge using the title of the book: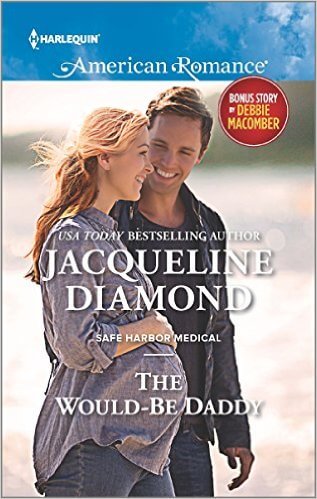 T is for…The 17th book in the Safe Harbor Medical series
H is for Harlequin American Romance (the publisher)
E is for Each book in the series stands alone.
Would-Be Daddy…Okay, I'm skipping WAY ahead here. A fun note is that the title reflects back to the first book in the series, The Would-Be Mommy. Gives it a nice, rounded feel, I hope, since my next project will be spinning off a mystery series, also set in my fictional town of Safe Harbor, California.
What's your favorite line(s) from the book?:
She loved this man who'd entrusted her with a view into his scarred soul, and who loved her despite her flaws.
Please tell us a little about the characters in your book. What first attracts your Hero to the Heroine and vice versa?
The hero and heroine have a past—not exactly a romantic one, though. In college, Marshall dated Franca's roommate, and broke the young woman's heart. Meanwhile, he and Franca became friends, but while they shared many interests and talked at length, that only revealed the incompability of their must fundamental values.
This is from my Characters file, about Franca, who's now a hospital psychologist:
She's been drawn to Marshall for 15 years and feels guilty/selfish/and foolish. He's obviously wrong for her, so why is she so attracted?
About Marshall, now a doctor specializing in men's fertility: He's always found Franca to be a refuge and soulmate, but her vibrant emotions threaten his hard-won self control, and their views on child-rearing and family clash at every point..
When you sat down to start this book, what was the biggest challenge you faced? What were you most excited about?
The previous book in the series revealed a shocking fact about my hero's childhood that shook his self-image. I loved the challenge of switching to his viewpoint, which alternates with the heroine's, to explore his growth and how he comes to terms with this new view of himself.
What, in your mind, makes this book stand out?
Each book in the Safe Harbor Medical series probes deeper issues, including emotional scars and misconceptions, that keep the hero and heroine from finding love and fulfilling their personal destinies. In addition, I weave in medical stories and information relating to pregnancy and fertility, along with touches of humor. Plus, there's a fast pace to keep those pages turning!
The First Kiss…
She stood on tiptoe, her breasts rubbing his chest and her palms stroking his neck while her tongue played along his lips. A deep shudder ran through him, as if a dam had burst.
If your book was optioned for a movie, what scene would you use for the audition of the main characters and why?
In the middle of the book, Franca takes a pregnancy test. She's in such a hurry that she takes it in the ladies' room at the hospital one evening after she and Marshall finish co-leading a men's counseling session. When Franca slips and falls with a shriek, Marshall rushes in.
Here's a snippet of the scene:
"Are you okay?" He knelt beside Franca on the floor, registering the water that must have sent her tumbling. "Did you hit your head?"
"No, my hip." She levered herself into a sitting position. "Clumsy as usual."
"Careful or you'll slip again." Assessing how best to aide her, Marshall noticed the box she must have knocked to the floor and the small stick nearby. The stick that had turned pink.
That was why she'd been in here so long. This was the news they'd both been waiting for. He'd known this might happen. Why didn't he feel prepared?
Because it didn't seem possible.
If your hero had a sexy-times play list, what song(s) would have to be on it?
At a key moment, trying to win Franca's heart, he sings (karaoki-style) "You'll Never Walk Alone." Okay, that's not conventionally sexy, but he's more of a romantic at heart than he realizes, so it might include "If Ever I Would Leave You," "Some Enchanted Evening" and "La Vie en Rose."
What do you want people to take away from reading this book?
That being vulnerable doesn't mean that you're weak. Only by confronting our fears can we triumph over them.
What are you currently working on? What other releases do you have planned for 2016?
I have a very special project under way: the new Safe Harbor Medical Mystery series! I'll be self-publishing the first book, The Case of the Questionable Quadruplet, in a couple of months.
It'll be discounted for presale. I hope readers will visit my website, www.jacquelinediamond.com, and enter their email address in the small box in the right-hand column. That way, they'll be notified of the presale and publication dates, and be able to order a discounted copy.
Here's the book's blurb:
The mother of triplets stuns obstetrician Eric Darcy by claiming she had a fourth baby, a quadruplet who was stolen from her. Is she deluded, or is there a shocking secret hidden in an old file… which has just disappeared? When someone murders his patient, Eric fears the police are dismissing a vital clue, and that he owes it to the woman to protect her surviving daughters. As the bodies pile up, Eric turns amateur sleuth, partnering with his private investigator sister-in-law in this fun cozy mystery with a touch of medical thriller.

Thanks for blogging at HJ!
Giveaway:

5 free copies of any of my ebooks available at Smashwords.com. These include the romantic comedies Daddy, M.D. and Designer Genes.The winners can email me with their choice and I'll send them a code for a free download in any format.
To enter Giveaway: Please complete the Rafflecopter form and Post a comment to this Q:

Do you think opposites attract? Can their differences stimulate a rewarding relationship, or will they eventually drive the couple apart?
Excerpt from The Would-Be Daddy:
This scene from The Would-Be Daddy leads up to the hero & heroine visiting his home and making love:
From the bluffs, palm trees screened Franca's view of the sparkling harbor and the shades of dark blue that formed a bowl overhead. A fresh breeze filled her lungs, although rather than sobering her, its invigorating effect added to her sense of unreality. She could almost fly, not that she was foolish enough to attempt it.
The scene dissolved her hurt and uncertainty. Marshall still wasn't the right man to open her heart to, to share her worries about miscarriage and her dream of being a foster mom. But tonight, with him, she cast those issues aside to rejoice in the moment.
Marshall's arm anchored her as they strolled along the walkway. When they stopped at an overlook facing the ocean, the music resumed at the wedding chapel, muted enough to serve as a melodic undercurrent. Below, light twinkled from a yacht cruising toward its mooring.
"Some evenings I can hear the music from the wedding chapel on my balcony." Leaning on the rail, Marshall's lean body shielded her from a gust of wind.
"You live that close?"
"Right there." He gestured across the street toward a two-story home atop a rise. With its columns and the lacy trim beneath the eaves, the architecture brought to mind New Orleans.
"That must have cost a fortune!" Franca felt her face growing hot despite the breeze. "I'm sorry. That's the champagne talking."
"It cost a totally unreasonable amount," Marshall said. "But my father left me enough to invest and still buy my dream home. Now all I need is…" The words trailed off.
…a family to fill it. She understood. "I've never imagined my dream home."
His low chuckle rumbled through her. "How can you not imagine it, if it's your dream?"
"I'm too befuddled to untangle that sentence."
Excerpts. © Reprinted by permission. All rights reserved.
Book Info:
Safe Harbor surgeon Marshall Davis and staff psychologist Franca Brightman have different opinions on almost everything, but especially on children. She's been fostering kids for years, while he only wants to raise his own child.
But one night when Franca desperately needs tenderness, Marshall is there for her, and they find comfort in each other's arms. She brushes it off as a moment of weakness, until she discovers she's pregnant. Franca wants this baby, and she knows Marshall does, too—but only on his terms. Does this mean war… or a wedding?
Enjoy a special bonus short story (in the print edition only) from #1 New York Times bestselling author Debbie Macomber, "My Funny Valentine."
Book Links:

Meet the Author: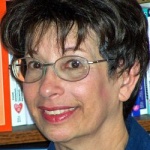 For her 101st novel, USA Today-bestselling author Jacqueline Diamond launches a medical mystery series, a spin-off from her popular 17-book Safe Harbor Medical® romance series published by Harlequin American Romance. The cozy mysteries feature obstetrician Eric Darcy, who helps solve murders affecting his patients. A former Associated Press reporter and TV columnist, Jackie has sold hardcover mysteries, romantic intrigues, medical romances, Regencies and romantic comedies. She lives in Southern California with her husband of 37 years.
Website | Facebook | Twitter |