Today it is my pleasure to Welcome author
K.A. Linde
to HJ!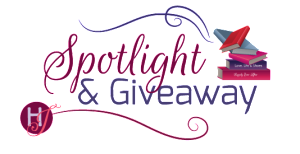 Hi K.A. Linde and welcome to HJ! We're so excited to chat with you about your new release, The Wright Mistake!
Please summarize the book for the readers here: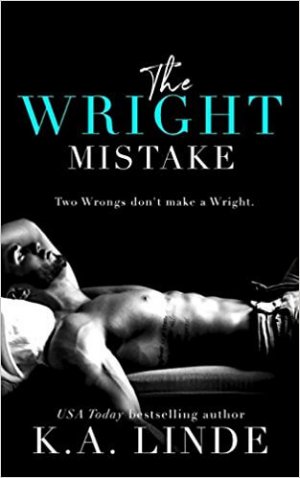 The Wright Mistake is a second chance romance about two broken people trying to find their way back to each other. Austin and Julia don't make it easy. In fact, they kick, bite, and scream at each other the whole way. This enemies-to-lovers will break you and put you back together in the BEST way.

Please share the opening lines of this book:
"Don't try to blame this shit on me. Just face it, Julia," Trevor spat, "You'll never be happy."

"Fuck you," I spat as I slammed the door shut in Trevor's face as the nasty words he'd uttered cut through me like a knife.

Not because he was wrong, but because he was right.
Please share a few Fun facts about this book…
The main character, Julia Banner, was accidentally based off of the author, Staci Hart.
This is the fastest book I have ever written. I wrote 80k words in 3 weeks, because I just couldn't write fast enough to get them on the page.
In the opening scene, they're at Ransom Canyon on Memorial Day weekend, and I went there on Memorial Day weekend to get the right vibe for the opening of the book.
Please tell us a little about the characters in your book. As you wrote your protagonist was there anything about them that surprised you?
Austin Wright is a high-functioning alcoholic who is starting to realize that if he wants everything in life, he has to give up drinking. He's tatted and built and all alpha, but he also has a heart of gold. And when Julia Banner walks back into his life, he realizes that she might be the one he's willing to change for.
Julia Banner is the head of HR at Wright Construction. She's a go-getter who doesn't take anyone's shit. She has a rough past, but is trying to start over. She has two awesome best friends and when she's finally starting to form a life here, Austin strides right in. He doesn't exactly sweep her off her feet as much as push her over. And it seems she can never get back up.
If your book was optioned for a movie, what scene would you use for the audition of the main characters and why?
Probably the scene when Julia first agrees to go out with Austin. She has this righteous indignation that only Austin can crumble, and Austin has this cocky bad boy feel like he would always get their way. And I think it both comes out in this scene.
Take a look:
Just as I started up my computer to get to work for the day, my door opened. I glanced up to find Julia standing in my office.
Julia's here? Why the fuck is she in my office after this weekend?
And then I realized that I didn't care. Because she looked fucking hot, and her eyes were shining. I couldn't tell if she was pissed at me or nervous, but I realized I was fine with either.
"Fine," she spat fiercely.
I shot her an exasperated look. "What are you talking about?"
"Okay, fine. I'll go out with you."
"You will?" I asked in disbelief.
"Yes. Under one stipulation."
"What's that?"
"No alcohol."
My eyes landed on the drawer that I'd just shut. Could I go on an entire date and not drink? Is it horrible that I even had to contemplate that?
"All right. What do you have in mind, Jules?" I asked with that same cocky grin.
"Fuck if I know," she muttered.
"I'll figure something out. Friday night?"
"Fine," she said again. She seemed angry with her decision, as if she wasn't expecting to have a good time. As if she couldn't believe she was giving in.
"What changed your mind?"
"I really don't know," she said.
Then, she bit her bottom lip, which sent my mind straight into the gutter. My dick twitched at the look, and it took effort not to say fuck a date. I wanted her body.
"Glad you can admit you want me at least."
She huffed. "I did not say that."
"Don't worry, Jules. Your secrets are safe with me."
What do you want people to take away from reading this book?
That love isn't always easy. It's tough to love someone who needs help. It's tough to accept love when you need help. Being there for someone and offering them that second chance is important and also knowing your own worth is equally important. You have to decide the balance between the two.
What are you currently working on? What other releases do you have planned for 2017?
I am currently writing The Wright Secret, which is a stand alone romance about Morgan Wright and her brother's best friend, Patrick. It releases January 9th!
My other upcoming release is The Consort (Ascension, #3). It is the 3rd book in my high fantasy series about a girl who has to find the balance between her destiny and true love.

Thanks for blogging at HJ!
Giveaway:

Signed Paperback copy of THE WRIGHT MISTAKE by K.A. LINDE
To enter Giveaway: Please complete the Rafflecopter form and Post a comment to this Q:

If you could take one character from any book and put them in a relationship with any other character not in the same book, which characters would they be? And from which books?
Excerpt from The Wright Mistake:
"Austin?"
"Yeah?"
She didn't respond. She threw herself across the stick shift and crushed her lips to mine. My hands went up into her hair. She had her fingers wound around my shirt, clinging to me for life.
Her kisses held no hesitancy. She explored my mouth, relearning everything about me. She dragged my bottom lip between her teeth. I groaned into her mouth and lightly licked across her lip. She completely opened to me. My tongue slipped inside and massaged across her tongue in a game of hockey. My heart was thrumming in my chest. My body forgot all the early signs of withdrawal that had begun to set in, bursting with adrenaline at the taste of this gorgeous, unbelievably amazing woman.
"We should get out of here," I told her breathlessly.
She nodded, barely able to pull herself away from me. I zoomed out of the carnival parking lot and back onto country roads just as the sun began to set on the horizon.
Julia seemed impatient, leaning over the center and trailing kisses down my neck and over to my shoulder.
"Fuck, Jules," I muttered.
Her hand slid to my shorts, making lazy circles in the material. My dick responded in turn at the contact. She hesitated a second as she inched closer and closer to the exact spot where I wanted her to be. Then, with purpose, I picked up her hand and placed it on my hard cock.
A sigh of desire left her lips. All I could think about was her lips on me. Her lips fucking me.
Her fingers flicked the button of my shorts open. I slightly leaned back and slowed the car down. I was suddenly in no hurry at all.
"We shouldn't," she said softly.
"You don't want to?"
"That's not it. I just…wanted this to be different."
"Does it feel the same?"
"Yes, and no."
I put my hand on hers. "Then, we can wait."
"But I really fucking want to taste your cock," she nearly whispered into my ear.
Excerpt. © Reprinted by permission. All rights reserved.

Book Info:
A new stand alone enemies-to-lovers romance by USA Today bestselling author K.A. Linde…
I spent six weeks screwing Austin Wright's brains out and all I got was this broken heart.
He can't be trusted. Not with my body or my heart. Yet, two years have passed and I still crave him like an addict needing a fix.
The last time we tried this, it nearly ruined me. I know I should run and never look back. But his dark haunted eyes and razor blade smile speak to my soul. His touch sets my body on fire. And we all know what happens when you light gasoline. Someone is bound to get burned.
A second chance might destroy us both.
Because everyone knows two wrongs don't make a Wright.
Book Links:

Meet the Author: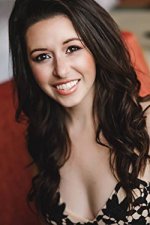 K.A. Linde is the USA Today bestselling author of more than fifteen novels including the Avoiding series and the Record series. She has a Masters degree in political science from the University of Georgia, was the head campaign worker for the 2012 presidential campaign at the University of North Carolina at Chapel Hill, and served as the head coach of the Duke University dance team. She loves reading fantasy novels, geeking out over Star Wars, binge-watching Supernatural, and dancing in her spare time.
She currently lives in Lubbock, Texas, with her husband and two super adorable puppies.
WEBSITE / FACEBOOK / TWITTER / INSTAGRAM