Today it is my pleasure to Welcome author 
Samantha Chase
 to HJ!

New York Times and USA Today bestselling author Samantha Chase crafts a tender, hopeful family-centered romance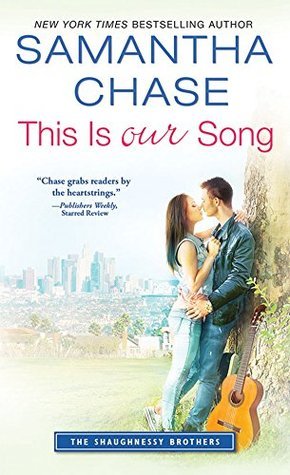 I'm one of those people who can multi-task. To a point. I do like almost complete silence while I write with the exception of my Sounds of the Ocean soundtrack playing. I can have twenty tabs open online and be on social media while I'm writing, but please don't make me listen to anything! But amazingly enough, on most of my books I do end up with a playlist that helps me get the job done.

I just don't listen to it while I'm writing.

I turn to it when I'm blocked – when I'm stuck in a scene and need to get hyper-focused on my characters. This is Our Song was kind of easy to have a playlist to because Riley is a musician. There were songs that I felt like I could imagine him singing or that the lyrics really applied to him.

So what was on my list and why? Here's just one of the songs that was on my This is Our Song playlist!

Wanted Dead or Alive by Bon Jovi:
If this isn't an anthem about what life on the road will do to a musician, I don't know what is. I still remember the video to it so vividly and I chose this because it did put that lifestyle right out there – it's not all glamor and parties. It's hard work, it's sweaty, it's a lot of time alone sleeping on busses or being around people when you'd rather be on your own. But mostly, it's exhausting what these performers give to their fans. Another aspect I wanted to keep in mind when crafting Riley's personality.

Favorite line:
And I walk these streets, a loaded six string on my back
I play for keeps, 'cause I might not make it back
I've been everywhere, and still I'm standing tall
I've seen a million faces and I've rocked them all
I was lucky with This is Our Song because of Riley's career. Some books it will just be a single (as in one) song that is on my playlist to help me over the humps. And sometimes I'll have to listen to that song like five times in a row to get me in the proper mindset to write what I need to write.

Happy listening and I hope you enjoy This is Our Song!!

Enjoy an exclusive excerpt from This Is Our Song: 
"We're going to be staying with family so we'll be able to do laundry. Really, you don't need to go crazy. Pack for a week to ten days and maybe a nice outfit or two in case we go out anywhere and call it a day. Seriously, I don't want you to make yourself crazy over this."
"I know you're right. I think… I think I'm still freaking out about the flight. I know you said it's going to be fine and all but… I can't help but be nervous."
"I'm sorry I didn't know about how you felt about flying, Savannah—"
"You don't have to keep apologizing, Riley. We just met. How could you possibly know?"
She was right, but it didn't stop him from feeling bad. "What can I possibly do to help you relax tomorrow? I'll make sure the entire plane is stocked with whatever you want. Food? Snacks? Books? Movies? Music? You name it and I'll have it on board."
She was laughing. "I've got my Kindle. I can't imagine wanting to eat on board. Just thinking about it now makes me a little sick."
"Oh, come on," he said. "It will be like hanging out in my living room—only more comfortable."
"I find that hard to believe. Your couch is incredibly comfortable."
He chuckled. "Believe me, I know. That's why I bought it. But let's just say we take off and you're feeling all right. What would be something you'd like to snack on?"
"I really don't think—"
"Yeah, yeah, yeah…I get it. You can't imagine eating, you'll be sick, blah, blah, blah," he teased. "Just humor me, Savannah. If you could have anything you want on the plane to eat, what would you want?"
She sighed loudly and if Riley wasn't mistaken, she was slightly annoyed. He could almost picture the frown on her face and those violet eyes glaring at him. "Fine. You want snack choices? I'll tell you: Double Stuf Oreos but only if there is ice-cold milk to go with it. Brownies—no nuts—and they have to have icing on them. You already know my love of chocolate milk shakes so I wouldn't say no to one of those either."
"I'm noticing a trend here…"
"You asked," she reminded him.
"What about normal food? You do eat regular meals, I know this. I've eaten some with you," he teased. "What do you like for, say, breakfast?"
"I rarely eat it."
"The most important meal of the day? I'm shocked!"
Savannah laughed out loud. "You're crazy, you know that, right?"
He laughed with her, amazed that he even enjoyed the sound of her laughter. What in the world was happening to him? It was as if she cast a spell over him. He shook his head and quickly reminded himself how ridiculous he was being. She was a reporter and he was being forced to do this interview. He needed to keep his mind on why she was in his life. This wasn't a…relationship. Not a real one.
"Okay, so not a big fan of breakfast," he said, forcing himself back into the conversation. "I happen to enjoy a good bagel and cream cheese—you know, in case you were wondering."
"Ooo…that can be good. With bacon! Extra crispy bacon on a bagel and cream cheese is amazing."
"So health food isn't your thing? Whew! You'll fit right in with my family."
"Oh yeah, I guess I have mainly been picking junk food here. But…bacon. Everyone loves bacon, right?"
"Absolutely. I would never argue that point. What about lunch?"
"Well, now you've made me want to ask for a salad."
"Considering you would have eaten about six pounds of chocolate and some bacon by that time, it might not be a bad thing."
"Riley!" she said, and he knew she was trying to yell at him, but it came out as laughter.
"With the time difference, it will be around dinner time when we land. Rather than eat on the plane, I just figured we'd eat with my dad. Is that all right with you?"
"That's fine. Really. I think it's the perfect plan. By that time I'm going to just want to get off the plane and have my feet on the ground."
"Believe me, I will too. I don't mind flying, but I much prefer to be on the ground. If it wasn't so far, I would drive it myself. But it's a lot of time confined in a car, and that has the potential to make me crazy."
"I don't know, I think a road trip could be fun. I did one the summer I graduated college with a couple of friends. We drove from Kansas to Nevada and went to Vegas for a week, but the drive was a blast," she said, and Riley could hear the smile in her voice.
"The first few years the band was together, we traveled by bus. And not one of those tricked-out ones you see nowadays. It was your basic charter bus. The seats were okay but it was pretty hard to sleep in them."
"Oh, yikes. You didn't stop at hotels for the night?"
"Uh-uh. We were really poor in those days so it just made sense to live on the bus and then shower and get ready at the venue. You have no idea how glad I am those days are over. I'm not much of a diva compared to some guys out there, but I definitely put my foot down and demand a hotel room to myself every night we're on tour."
"That's a fairly mild request," she said. "I've heard a lot of rock stars can make some outlandish ones."
"Oh, I know. I've heard them all. Personally, I don't see the point in being difficult. I'd rather pay someone to make sure we put on a kick-ass show rather than sorting out M&M's or placing white rose petals around the dressing room. As long as the space is clean, I'm happy."
"You're in the minority."
"And I'm okay with it."
Riley closed his eyes and smiled. Yeah, he really liked talking to her and right now, even with nothing to say, he liked knowing she was on the other end of the phone.
He was screwed.
The idea that being around his family was going to help him keep his hands to himself was quickly becoming a joke. Because right now, he was tempted to get in his car and go to her, and he knew spending time alone on the flight tomorrow was only going to heighten his awareness of her. Sleeping in the room next to her at his father's was going to be torture.
Yeah, he was screwed.
"Riley?" Savannah asked quietly.
"Hmm?"
"You're sure everything's going to be okay tomorrow?"
If he could, he'd wrap her in his arms right now and promise her anything. But for now, he only had his words. "Savannah, I promise I will do everything in my power to make sure you feel safe, secure, and relaxed for the entire flight tomorrow."
She hummed sleepily. "Mmm…okay."
"We'll be to you around seven-thirty to pick you up, okay?"
"Okay."
"I'll see you in the morning."
"Okay." He heard her yawn.
"Savannah?"
"Hmm?"
"Good night," he said softly.
"Good night, Riley."
Excerpt. ©Samantha Chase. Posted by arrangement with the publisher. All rights reserved.
Giveaway:

Samantha Chase Print bundle: Made for Us, Love Walks In, Always My Girl, Jordan's Return, Mistletoe Between Friends & The Snowflake Inn
To enter Giveaway: Please complete the Rafflecopter form and

Leave a comment for the author with your thoughts on the book…
Book Info: 
She knows him by reputation
Riley Shaughnessy knew that to stand out in his large family, he'd have to go big. Making a name for himself as a musician wasn't easy, but he followed his dreams to rock-star success. But the relentless expectations of fans is not helping the slump he's in now. So of course the person who attracts him is the woman who is not impressed by fame.
Which gives Riley Shaughnessy a lot to prove
Entertainment reporter Savannah Daly is completely unfazed by pretty-boy rock stars. She's just here to get her interview and write her story. But spending an entire month with the Shaughnessys is going to show Savannah a side of Riley she never could have guessed.
Buy links:
Amazon: http://amzn.to/2fWRTCq
B&N: http://bit.ly/2fWMMlP
iBooks: http://apple.co/2fWKRNZ


Meet the Author: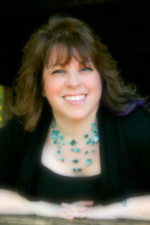 New York Times and USA Today Bestseller Samantha Chase released her debut novel, Jordan's Return, in November 2011. Teaching creative writing to students from elementary through high school motivated Samantha to take that step as well. Since then, she has become a NYT and USA Today bestselling author. She lives with her husband of 25 years and their two sons in North Carolina.