Today it is my pleasure to Welcome romance author
Stina Lindenblatt
to HJ!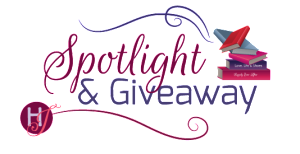 Fame, fortune, and stadiums full of screaming fans are right around the corner for the rock band at the heart of Stina Lindenblatt's steamy, intense Pushing Limits series. But it's an epic love affair that steals the show in this opening act.
Please summarize the book for the readers here: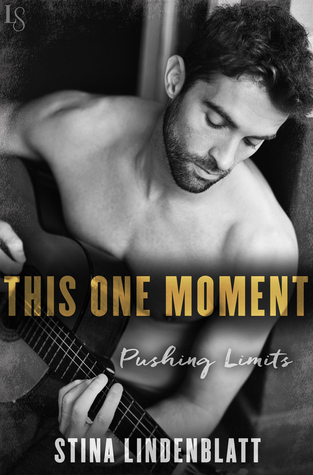 THIS ONE MOMENT is about the lead singer of a rock band who races back to the hometown he escaped from five years ago. His best friend, the girl he's secretly in love with, is in the ICU following a brutal assault. But her attacker is still at large, and Nolan's ready to rise to the occasion. He knows he let Hailey down once before, but he's ready to give her everything, heart and soul—and he'll fight for the chance to prove it.

Please share the opening lines of this book:
The arena locker room buzzed like a bee hyped up on caffeine. I grabbed my guitar and strummed a few random chords, experimenting more than anything.

But it wasn't enough.
Please share a few Fun facts about this book…
I saw a picture on Pinterest of a hot shirtless guy with a guitar perched on his shoulder, and just knew in that instant that I had to write his story.
The book alternates between present day and Nolan's memory of the night he doesn't want to remember from five years ago. Each flashback chapter builds on the mystery and suspense of that night.
I used to play electric bass while in university. Creating the band Pushing Limits is the closest I've come to being a rock star.
If your book was optioned for a movie, what scene would you use for the audition of the main characters and why?
It would have to be the first time that Nolan and Hailey kissed. I would want to make sure the actors have the right chemistry. That's so important.
Hailey

Nolan leaned over my legs and returned his guitar to the bed. But for some reason, as if drawn to him like a magnet, I shifted forward as he straightened. His hand accidentally brushed against the side of my breast and I froze.

I might have frozen, but my blood didn't. It heated to two hundred degrees as my heart hammered hard in my chest.

His hand remained in place even when I turned to face him. Almost as if his thumb had a mind of its own, it brushed against my nipple. I sucked in a hard breath but still didn't move, silently willing him to keep touching me this way.

Neither of us said anything. I was afraid to break the silence and have him realize what he was doing—to me—and how I was reacting.

My gaze returned to his lips, and once again I wondered what it would feel like if his mouth melded with mine, if his tongue explored mine.

And then I discovered exactly what it felt like to have his lips caress mine.
What do you want people to take away from reading this book?
That loves makes us stronger, and that when you try to run away from your problems, they will follow you. You can never truly escape them.
What are you currently working on? What other releases do you have planned for 2016?
I've got two series (possibly three) coming out this year. MY SONG FOR YOU is the second book from the Pushing Limits series. It's told from the guitarist's point of view and comes out in September. HEAT IT UP, my hockey romance, comes out this summer. It's the first book from the Off the Ice series.

Thanks for blogging at HJ!
Giveaway:

Ebook: THIS ONE MOMENT by Stina Lindenblatt (Gifted via Amazon)
To enter Giveaway: Please complete the Rafflecopter form and Post a comment to this Q:

If you could be a musician or singer with your favorite band for just one day, which band would it be? (For sake of argument, let's pretend you're super talented at the instrument, even if you aren't in real life)
Book Info:
When Nolan Kincaid skipped town to chase the music career of his dreams, he knew he wouldn't miss the reminders of his broken family—he wasn't so sure he could forget the girl he left behind. Now his band is touring nonstop, the recording sessions go all night, and the groupies are crazed. But when he hears that Hailey Wilkins is in trouble, he drops everything.
Hailey thought she'd missed her chance with Nolan. Five years ago, the moment she realized she loved him was the moment he decided to leave. Now, when a brutal assault lands her in the ICU, Nolan flies straight to her bedside, acting like nothing's changed. What's a rock star like him doing, canceling shows and risking his record deal, just to nurse an old friend back to health? And why should Hailey believe he'll stay this time?
With her attacker still at large, Nolan's ready to rise to the occasion. He knows he let Hailey down once before, but he's ready to give her everything, heart and soul—and he'll fight for the chance to prove it.
BUY LINKS:
Amazon: http://amzn.to/1Nm6a7p
NOOK: http://bit.ly/1XK6dx3
Kobo: http://bit.ly/1OjcqOU
iBooks: http://apple.co/1Hn649d
Google Play: http://bit.ly/1OjcCO1
Goodreads: http://bit.ly/1fZSVM5


Meet the Author: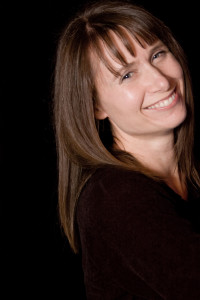 Born in Brighton England, Stina Lindenblatt has lived in a number of countries, including England, the U.S, Finland, and Canada. This would explain her mixed up accent. While studying in university, she learned to play the electric bass and often dreamed of one day playing in a rock band. But alas, she ended up getting her Master's of Science in exercise physiology, instead, and eventually went on to write stories about athletic heroes and rock stars.
In addition to writing fiction, she loves photography, especially the close-up variety, and currently lives in Calgary, Canada, with her husband and three kids.
connect:
Website: http://stinalindenblattauthor.com
Facebook author page: https://www.facebook.com/StinaLindenblattAuthor/
Twitter: https://twitter.com/StinaLL
Instagram: https://www.instagram.com/stinalindenblatt
Pinterest: https://www.pinterest.com/stinall/
Facebook reader group (The Swoon Room): https://www.facebook.com/groups/594101567395032/
Newsletter: http://eepurl.com/box8cP