Today it is my pleasure to Welcome New York Times bestselling author 
S. C. Stephens
to HJ!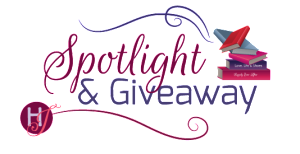 Hi S. C. Stephens and welcome to HJ! We're so excited to chat with you about your new release, Thoughtful!
Please summarize the book for the readers here: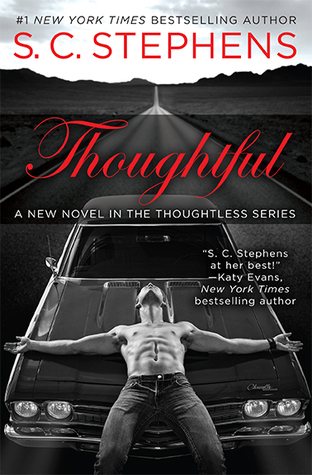 Thoughtful is about a man who has never had a real chance at love, falling for the one woman he absolutely can't have—his best friend's girlfriend.

Please share the opening lines of this book:
I'd been playing the guitar since I was six. While I'd been with the D-Bags for a few years now, I'd been in one band or another since high school. My childhood hadn't been the easiest, and music had been my saving grace.
Please share a few Random facts about this book…
Kellan is a beloved character from the book, Thoughtless. Thoughtful is a retelling of that book through his eyes. Kellan has won numerous fan-driven awards, including Book Boyfriend of the year.

Please tell us a little about the characters in your book. As you wrote your protagonist was there anything about them that surprised you?
Kellan is broken, flawed, but so incredibly devoted to the people he loves. Kiera is innocent, sheltered, and very confused. Denny is a loving, all-around great boyfriend, but he is very driven, and often puts his career first.

What, in your mind, distinguishes this book from other books out there in the same genre?
The book takes a real look at how messy and painful love triangles can be. There is no villain in this book, no evil character that the heroine should obviously not be with. Both men are good for her in different ways. There are no easy choices when the heart is split.

The First kiss…
The first kiss through Kellan's eyes is a life-changing event for him. That's the moment when everything permanently shifts, and there is no going back.

Did any scene have you crying or laughing (or blushing) while writing it?
Anything with all of the band members together made me laugh. They are so much fun to write for.
"Have we eaten yet?"
Evan smiled at Matt. "Nope, not yet. Where you wanna go, birthday boy?"
Matt's expression was bordering on irritated. He really didn't like being the center of attention. "I'm not five…please don't call me that." He sighed. "I don't know…somewhere low-key, where they don't make a big deal out of a person being one year closer to death."
Griffin raised his eyebrows. "Wow. Morbid much? How old are you again? Seventy-two?"
Matt held up both of his middle fingers. "I'm this old."
Griffin grinned. "Eleven?" His smile grew as he turned to me. "Sounds about right."
If your book was optioned for a movie, what scene would you use for the audition of the main characters?
The rain scene is emotional and powerful, and one of my favorite scenes, so I would love to see that acted out.
She tried to pull away from me, but I wasn't about to let her go. I clamped on tight and pulled her to the passenger's side. I could tell she was furious that I was manhandling her, but I was getting a little ticked off too. Enough was enough. When I reached down and opened the car door, she managed to yank her arm away from me. Instead of being reasonable and getting into the warm, dry car, she started walking away from me. Jesus Christ, woman! Not letting her escape me, I looped my arm around her waist and held her to my chest. She kicked and squirmed as I lifted her off the ground, but she couldn't get away from me. Her lean, wet body rubbing against mine did things to me, took me to a place that I did not want to go tonight. Why couldn't I turn off what I felt for her? It would make my life so much easier.
What do you want people to take away from reading this book?
Be honest, even if it's painful. So much of the book could have been avoided if all of the characters had just opened up.

What are you currently working on? What other releases do you have planned for 2015?
I have a spin-off book from this series releasing in the fall, then next year I'll be releasing a brand new contemporary romance.

Thanks for blogging at HJ!
Giveaway:

3 Print Copies of Thoughtful (A Thoughtless Novel Series) – [US/Canada].
To enter Giveaway: Please complete the Rafflecopter form and Post a comment to this Q:

Please leave a comment for the authors with your thoughts on the book spotlighted here…
Book Info:
In Thoughtless, Kiera told her story. Now it's time to hear from the sexy rock star who captivated us all . . .
THOUGHTFUL
The only place Kellan Kyle has ever felt at home is onstage. Gripping his guitar in a darkened bar, he can forget his painful past. These days his life revolves around three things: music, his bandmates, and hot hookups. Until one woman changes everything . . .
Kiera is the kind of girl Kellan has no business wanting-smart, sweet, and dating his best friend. Certain he could never be worthy of her love, he hides his growing attraction . . . until Kiera's own tormented heart hints that his feelings might not be one-sided. Now, no matter the consequences, Kellan is sure of one thing-he won't let Kiera go without a fight.
B&N: http://bit.ly/1oaWimC
BAM: http://bit.ly/1txrGP4
IndieBound: http://bit.ly/1AfYQDb
Amazon: http://amzn.to/1xeeduQ


Meet the Author: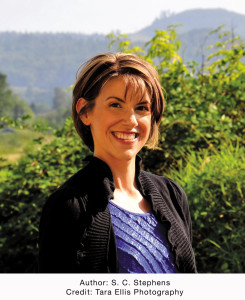 S.C. Stephens is a New York Times and USA Today bestselling author who enjoys spending every free moment she has creating stories that are packed with emotion and heavy on romance.
Her debut novel, Thoughtless, an angst-filled love triangle charged with insurmountable passion and the unforgettable Kellan Kyle, took the literary world by storm. Amazed and surprised by the response to the release of Thoughtless in 2009, more stories were quick to follow. Stephens has been writing nonstop ever since.
In addition to writing, Stephens enjoys spending lazy afternoons in the sun reading fabulous novels, loading up her iPod with writer's block reducing music, heading out to the movies, and spending quality time with her friends and family. She
Website | Facebook | Twitter |