Today it is my pleasure to Welcome author
Nan Dixon
 to HJ!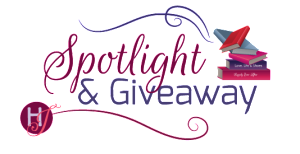 Hi Nan and welcome to HJ! We're so excited to chat with you about your new release, THROUGH A MAGNOLIA FILTER!

Thanks for having me on Harlequin Junkie!

Please summarize the book a la Twitter style for the readers here: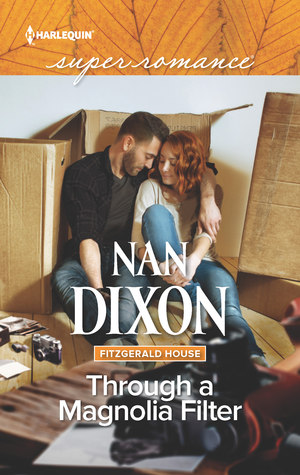 Dolley Fitzgerald wants to shake the Spanish Moss of Savannah off her feet and travel the world. Liam Delaney has been there and done that and wants to settle down in Savannah–with Dolley. Home is where his heart is…but what about hers?

Please share the opening lines of this book:
LIAM DELANEY WAS an orphan. Again. He laced his hands together and waited for the priest to bury his godfather. A sigh whistled between his lips. At thirty, being alone shouldn't matter. But it did. Was it wrong to want a home, a family? To belong?
Please share a few Fun facts about this book…
It's a little quirky. It has scenes in two cemeteries. The opening scene is in Kilkee, Ireland. The other cemetery is Bonaventure Cemetery in Savannah. A cemetery filled with incredible statues and family plots.
Liam is filming a documentary on Savannah's Irish Roots so the filming includes St Patrick's Day. Savannah has the second largest St Paddy's day parade in the US. More than 250,000 people celebrate St. Paddy's Day in Savannah.
Dolley becomes Liam's photography apprentice, but realizes that Liam needs someone to help him learn how to have fun. So she mentor him in having fun.
The Fitzgerald sisters are all named after presidents' wives as are bedrooms in Fitzgerald House. So Dolley is Dolley Madison Fitzgerald.
What first attracts your Hero to the Heroine and vice versa?
Liam loves Dolley's energy. He wants to bask in it, absorb it. And he's envious that she is part of such an amazing family–the Fitzgeralds. Something he's never had and always wanted.
Dolley wants to learn everything she can about photography, but can't stop from being attracted to his talent, depth, curiosity and kindness. (And his Irish accent makes her melt.) Unfortunately, if they act on their attraction, she's worried people will think that was why she's succeeded in heer photography–not because of her talent, but because she and Liam are a couple.

Using just 5 words, how would you describe Hero and Heroine's love affair?
Fun, confusing, heart-breaking, compatible, partnership.

The First Kiss…
Her perfume tugged him closer, a scent filled with warmth and amber. He tried to capture the smell, capture the moment. If he wanted to make a memory, it had to be strong. "Dolley."
Her eyes were deep green pools, calling him to plunge in and stay. Her tongue snuck out and licked her upper lip.
He should resist, but her confusion drew him near. It was no use trying to stop. He inhaled her tempting scent and brushed his mouth against hers, a barely-there touch.
She exhaled on a gasp. He caught her breath by pressing his mouth to hers.
He pulled her close. They fit perfectly.
He tasted wine and Dolley, all in one spicy kiss.
Someone moaned. Maybe it was him.
Her head tipped back in surrender. Her fingers gripped his hair.
How had they waited this long?
"Stop." Her word was muffled against his mouth. "Please."
He pulled away, gasping. "Incredible."
"No." She shook her head. "No. That shouldn't have happened. It can't happen."
"But…" His fingers tightened on her arms.
She stepped away, her hand covering her mouth. "If we keep going, everything will be ruined. Ruined."
Without revealing too much, what is your favorite scene in the book?
I love that Liam stands up to Dolley's family–even though he wants desperately to be part of the Fitzgerald family. But he puts Dolley first.
Abby called out, "Let's eat."
Dolley slipped into the seat next to Liam.
He took her hand and it felt right. She leaned in. "I'm glad you're here."
"What are you two conspiring about?" Bess asked. "You're not going to run around shooting pictures, are you? Dolley's been bad enough since she bought her new camera."
Liam held up his hands. "My camera's upstairs."
Dolley kept her head down and took salad.
"Dolley?" Abby said.
"I'm not holding one right now, am I?" It was on the mantel.
"Let's keep it that way," Mamma said. "I'd rather not ruin a lovely dinner."
"I admire Dolley's dedication to her art." Liam passed Dolley the tureen of borscht. "You should, too."
Dolley's cheeks heated to the color of the soup she ladled into her bowl. Her head jerked up. "It's okay."
"No, it's not." His blue laser gaze scanned the table. "Your family should know how talented you are."
Everyone stared at her.
"Liam—"
"Dolley," he interrupted. "They should acknowledge your talent and drive."
She pressed on her roiling stomach. It hadn't settled down since the interview.
"Thank you for the reminder." Mamma moved around the table and hugged Liam's shoulders. Then she kissed Dolley's cheek. "I've grown accustomed to thinking of her camera as an irritation. I'm ashamed of myself. I appreciate you reminding us that Dolley is an artist."
"Thank you, Mamma." Dolley closed her eyes. Her chest heaved. Mamma had just called her an artist. But only because Liam had held a mirror up to their behavior.
Mamma squeezed her shoulder before moving back to her chair.
Did she even think of herself as an artist?
"I'm sorry, too." Bess tipped their heads together. "That would be like you booing whenever I moved dirt."
"Or when I bake," Abby added.
Dolley swallowed. "I'm still learning my craft."
"Don't belittle yourself." Liam slapped a hand on the table, and the silverware jumped. "You've talent and skill. Especially your pictures of people. One that I don't have."
Her family stared at him.
Dolley took a hasty sip of wine. This was what it was like to have someone in her life who had her back. This was what her sisters had found in their fiancés. What Mamma had found with Martin.
She was finally part of the sisterhood. Tears hung on her eyelashes.
"Thank you," she whispered to Liam. Louder, she said, "Is someone going to pass around Abby's stroganoff? Talk about an artist."
Her joke broke the tension. The food circulated again. Conversation picked up.
"Never let anyone diss your talent," Liam whispered.
She laughed. "You asked me to trust you."
He nodded.
She squeezed his hand tight. "I do."
Liam's smile burst open like sunlight after a thunderstorm. "I won't let you down."
Her heart beat a little faster. She was trusting Liam with her family's legacy and her dreams. Don't let this be a mistake.
If your book was optioned for a movie, what scene would be absolutely crucial to include?
Liam couldn't rip his gaze away from Dolley.
For the last week, Dolley had done what they'd paid her to do—document the making of Savannah's Irish Roots. Their personal conversations were limited to directions and questions.
He tried to swallow the lump in his throat. They were through.
She'd accused him of using her to get to her family. Didn't she understand everything was connected? Dolley, the Fitzgeralds, Savannah. He couldn't think of one without the other.
She'd pushed him away as easily as she was going to dump her family and town.
Maybe she wasn't who he'd thought she was. Maybe family wasn't as important to her as it was to him. Maybe she'd only wanted him to get her a leg up in the business, hoping he'd rocket her to fame.
He inhaled, breathing in freshly mown grass. Bollocks. He was being unfair. He was the one who'd mucked things up—not Dolley. He'd panicked.
He moved closer to the Fitzgerald family plot in Bonaventure Cemetery. The sisters hadn't known it existed until he'd searched the records.
Tom said something to Dolley, and she laughed, but it was only a half-hearted chuckle.
Liam's gaze snapped to her.
Her eyes were shadowed, deeper set in her face than they'd ever been. Her smile—nonexistent. If he suggested she count her smiles, she'd probably castrate him. This cold-shoulder routine twisted his belly in knots. Even the crew shot them questioning looks.
"Ready?" he asked Jerry. One more scene and they'd be done for the day.
"Another minute," Jerry said, changing out a battery.
Dolley pulled a lone weed from between the markers. She didn't look up as she said, "Thank you for finding them."
"Eventually, you would have looked."
"Sometimes I think you care more about our ancestors than we do." She crouched and turned her camera to the small statue. It marked the grave of one of James and Fiona's grandchildren. "I don't know if we would have made the effort."
Was her comment another jab at him? He couldn't tell anymore.
"The documentary made me feel close to them." James and Fiona had become his family. He held up a hand. "You've made an effort. Last time I was here, the place wasn't maintained."
Now the weeds were gone. The sign saying Do Not Maintain had been removed, and flowering bushes lined the plot.
"After you told us about their graves, Bess hauled us out here." Dolley sighed. "We had lunch while we worked. Just like great-grandmamma, I guess."
"It looks nice." He wanted to touch her. He missed the feel of her skin under his fingers. Missed kissing her and talking about their days. And he missed sinking into her body and having her melt around him.
"Why are you shooting out here?" she asked, still focused on her camera.
They hadn't talked about schedules or story lines for a week. And they hadn't talked or worked on her craft, either. This was the longest conversation they'd had in seven days.
"I plan to go back to Ireland and film in front of Michael's grave. Show the differences and the similarities between the two brothers."
She stood and looked at him with sorrow-filled eyes. "Was this documentary always going to be about my family?"
"No. It was going to be about Savannah's Irish roots. Then I thought it was about haves and have-nots. But you made me push deeper. It changed. Now it's about what your family did for the immigrants." He stepped closer, so the crew wouldn't hear. "I've changed, too."
She took a step back.
"May I?" He held out his hand. He'd promised to help her with her art and hadn't fulfilled his part of the bargain.
She handed him the camera.
The emotions in the stills slapped him. Loneliness. Solitude. Sorrow. She'd shot the pictures in unforgiving black and white film. The sunlight shining on the plot wasn't warm, but harsh and ugly. Raw grief stared up at him.
The pictures were—incredible. But not his Dolley. Not the joy he'd come to rely on.
His fault.
She chewed her lip, waiting.
"What were you looking to expose?" His words croaked out.
"I…" She stared into his eyes.
"Pain. Grief."
She nodded.
"They're amazing."
"Really?" Confusion slipped over her face like a mask.
"I hate them." He touched her cheek, couldn't stop himself.
She closed her eyes and relaxed into the cup of his hand for a few heavenly seconds, then jerked away. "You hate them?"
"Because they aren't you. You always find the good in life." He shook the camera. "This view is my outlook on the world—not yours."
She stared at the headstones. "It's sad that we didn't take care of their resting place."
"I hate that I've done this to you," he whispered.
She stared up at him. "I'll get over it. Over you. I always do."
"Can we talk? Tonight?"
She shook her head. "No."
"We're ready," Jerry called.
Liam took a breath, trying to shake off his sorrow. He had a job to do.
Before coming to Savannah, filmmaking had been his life. Before he'd met the Fitzgeralds. Before he'd been with Dolley.
Now he wanted more.
He didn't know how to win her back. After analyzing what had gone wrong, he knew what his problem was. He'd thought his sense of belonging came from Dolley's family and Savannah. But it didn't. It was Dolley. She was the one who forced him to smile. She was the one to brighten his day.
He was in love with her. Her.
And he'd made the woman he loved miserable. If he couldn't have a life with Dolley, maybe he could help make her dream of travel and photography come true.
Readers should read this book …
If readers love family, food, Prosecco and and Happily-ever-after along with a dose of Irish, this book is for you!
What are you currently working on? What other releases do you have planned for 2016?
RIght now I'm working on Copy Edits for THE OTHER TWIN. Book 4 in the FITZGERALD HOUSE series. Both characters have been introduced earlier–Cheryl and her son Josh arrived at the B and B in SOUTHERN COMFORTS, Book 1. And Nathan in A SAVANNAH CHRISTMAS WISH, Book 2. It will release January 2017.
Thanks for blogging at HJ!
Giveaway:

3 Print copies of THROUGH A MAGNOLIA FILTER by NAN DIXON
To enter Giveaway: Please complete the Rafflecopter form and Post a comment to this Q:

Liam has traveled the the world with his camera and Dolley wants to. If you could live anywhere in the world–where would it be?
Excerpt from THROUGH A MAGNOLIA FILTER:
THE WALL OF noise enveloped Dolley as she and Liam entered O'Gara's pub. The yeasty scent of beer and fried food hit her along with the heat. Lights twinkled above the bar, and glittering snowflakes hung at intervals from the ceiling.
"Fantastic." She bounced onto her toes. "I didn't think it would be this busy."
Liam's eyes had glazed over, his face frozen in a resigned grimace.
"Smile," she insisted.
He didn't.
Tonight she wanted to see him smile at least five times. A happier man would be a better teacher.
"Do you want people to know what you're doing in Savannah?" She leaned close so he could hear her. Close enough to catch his crazy scent that made her insides melt.
"Yes, that's all right." He rubbed his chin, and his seven o'clock shadow rasped under his hand. "Is the pub always so loud?"
"It's a holiday." She tugged his arm. "This way to the fun."
He followed, dragging behind her a little. What was up with that?
"Dolley!" Zach picked her up by the waist and spun her in a circle.
She pounded his shoulders. "Put me down."
He dropped her to her feet and gave her a smacking kiss. "Merry Christmas."
She patted his cheek. They'd dated years ago when Zach had needed help on a paper, but Zach had been right. They were better as friends. "Merry Christmas to you."
Liam hung behind, a frown pushing his sharp black eyebrows together. She towed him to a table filled with people. The more the merrier, right?
"Gang, this is Liam. He's staying at Fitzgerald House through March." She introduced the people she knew; others filled in their names. "He's making a documentary."
If that didn't get people talking to him, she didn't know what would.
Chairs were dragged to the table. Liam slipped along the wall, sitting next to a pretty blonde. He wasn't frowning, but he wasn't smiling, either.
Dolley took a spot closer to the middle of the table. She could watch his face but couldn't hear what he and the blonde were saying. Her chest squeezed a little, but she pushed it away. He was her teacher, and she was on a hiatus.
"How are things?" she asked Zach.
"Pretty damn good." He wrapped an arm around the brunette sitting next to him. "Meet Erica."
Erica smiled. "Hi, Dolley."
After chatting with Erica for a while, she leaned in to Zach. "She's perfect for you."
"I know." He grinned and pressed a kiss to his girlfriend's cheek.
Zach's grin reminded her of tonight's objective. Get Liam to smile.
She looked down the table, and Liam was staring—at Zach and Erica.
When the server came over, she ordered a martini called Santa's Jollies. Might as well get in the Christmas mood.
Her drink arrived, and she held it up, giving Liam a silent toast. He saluted her with his beer. And smiled. Number one. She wracked it up on her mental spreadsheet.
The blonde leaned in and pointed at his beer. Liam nodded as he responded to her.
"Zach," she asked. "Who's the girl at the end of the table?"
He looked over. "Shana?"
"Right."
"You should worry about your friend." Zach leaned closer. "She just jettisoned her last boyfriend and is looking for a new conquest."
Shana pointed to the dance floor, tugging on Liam's arm.
Dolley's throat constricted. Would he dance?
He shook his head, and the blonde pouted.
Dolley was stupidly relieved.
Liam tipped his chair back, resting against the wall. Mamma would scold him for balancing on two legs, but it gave her an opportunity to admire his lean form. The man made black jeans look like a work of art. With his black hair and bright blue eyes, he was striking.
She sighed. Not for her. But he sure was easy on the eyes. She stared for a minute, frowning. He wasn't—engaged. He talked to people next to him, but he didn't lean in like he was part of the conversation. It was like he was a spectator.
The band changed to playing fifties music, happy songs. The walking bass had her toes tapping.
A friend she hadn't seen in a couple of years touched her shoulder. "Dolley, how are you?"
"Brad?" She gave him a hug. "I'm great. And you?"
They yelled over the sound, trying to catch up. Finally Brad rolled his eyes. "It's impossible to talk. Let's dance."
"Sure."
She checked on Liam. He was frowning again. She tried to give him head signals, suggesting he ask someone to dance, but he apparently couldn't read Savannah sign language.
Maybe she'd have to ask him to dance. A little jolt went through her. What would his arms feel like holding her?
Nope. Being held by Liam wasn't her objective. She wanted to ease the solemn look off his face and have him participate in the evening. Was that too much to ask when she threw strangers together? He needed to smile four more times. Maybe if he asked Shana to dance, she could accomplish that.
And maybe he would go home with Shana.
She stumbled.
Brad tugged her into the familiar steps of the Lindy. She let the music and Brad spin her into a happy place.
She and Brad had learned how to Lindy from his parents. They'd dated once, but as usual, they'd decided they were better off as friends. Her dating history was pathetic.
Brad pushed her out so their arms extended, then he tugged and she spun back to him. They rocked back and forth to "Rock Around the Clock."
They settled into the setup of their signature move. Brad grabbed her by the waist, and she swung her legs from one of his hips to the other.
"Do the flip?" he mouthed.
She shook her head. "No!"
They were laughing as the music ended, and he spun her into his arms once more.
"That was great," Brad gasped.
Dolley twirled around. "I loved it."
"Thanks." He walked her back to the table. "Nothing like reliving our youth, but I'll be stiff tomorrow."
They talked for a few more minutes, then the people at Brad's table waved him back.
"You looked good out there," Zach said.
"You should dance with your girl."
"I'm holding out for a slow song." The band finished a song to applause and then broke into a ballad. Zach grabbed his date's hand. "That's my cue."
Dolley grinned as they moved to the dance floor. They looked good together. She took a swig of her drink. Damn. It was gone. She caught the server's eye, and the woman gave her a nod.
"I'm going to have to call you twinkle toes." Liam's deep voice above her head rumbled through her core. He sank into the chair next to her, smiling. There was number two. Only three more to go.
"Abby has the twinkle toes in the family." Dolley bopped her head to the music. "She used to dance."
"You could have fooled me." He set his half-drunk beer next to her empty glass. "Can I get you another?"
"I just gave the server the high sign." She twirled the empty martini glass, not looking at him. "You should ask Shana to dance."
"What? No." He was shaking his head when she looked up.
"You should." She bumped his shoulder. "Have a little fun."
One elegant black eyebrow arched over his amazing blue eyes. "I'm here to work."
"You can't work 24/7."
He blinked, then frowned.
"You work every waking hour, don't you?" she asked, appalled.
"I…" he rubbed his head. "Sometimes it's easier. I'm more comfortable working."
"That has to change." She spun in the chair, her knees touching his thigh. "Since you're teaching me about photography, I'm going to teach you how to lighten up. You're now my apprentice in the world of having fun."
"What?"
"I'll teach you how to have fun." She nodded. "You might even get assignments."
"You wouldn't."
"Oh, yes, I would." She grinned.
"You're having fun." He waved a hand around the room. "How do you know all these people?"
Who had she talked to? "Brad and I went to high school together."
"To dance the way you did, you must have dated." His eyes held hers.
"One date." She picked up her glass, but it was still empty. "We discovered we're better as friends."
"And this man?" He pointed to the chair he was sitting in.
"We went to college together. That lasted two dates." Two dates. One paper. And then he'd avoided her for almost a year.
"What's wrong with men in this country?"
She shrugged. It wasn't the men. It was her.
She didn't let Liam ask any more questions. Just grabbed his hand, tugged him out of the chair and onto the dance floor. "First homework…dancing."
"I'm not very good," he warned, his breath warming her neck as he made himself heard above the noise. "I can't do what you were doing with that other man."
"Doesn't matter." The band now played "Blue Suede Shoes." "Just let your body feel the music."
He moved his shoulders and wiggled his lean hips.
She nodded and rocked away.
And he smiled. Number three. Only two to go.
He moved closer. She could teach him some steps, but the goal was to get him to ask other women to dance, help him break out of his shell. He had nice rhythm and great hip action. Unwanted heat zipped through her body.
The music changed to a ballad. She turned to leave.
This time, Liam caught her hand and reeled her in. "Not so fast."
His arms settled on her lower back. Hers slid up and rested on his shoulders. Too close. But she didn't ease away. It was his darn cologne. It had her getting closer, sniffing his neck.
"What are you doing?" he asked.
"You smell so good."
He chuckled. She hated the heat filling her face.
He looked down at her. And smiled. Number four.
She grinned up at him. "Let's talk about your homework."
Excerpts. © Reprinted by permission. All rights reserved.

Book Info:
Home is where his heart is…but what about hers?
Family was always a foreign concept to Liam Delaney. Until research into one of his documentary films brings him to Savannah and Dolley Fitzgerald's B and B. Dolley's passion for life and photography is infectious. When she becomes his apprentice, they're the perfect team in every way. He's finally found the home he's always wanted, and it's all because of her.
The only problem is that his dream is of a home and family, while Dolley craves adventure. They may be at odds, but Liam knows they can make both of their dreams come true together. He just needs to convince her…
Book Links:

Meet the Author: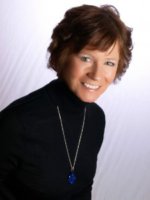 Nan spent her formative years as an actress, singer, dancer and competitive golfer. But the need to eat had her studying accounting in college. Unfortunately, being a successful financial executive didn't feed her passion to perform. When the pharmaceutical company she worked for was purchased, Nan got the chance of a lifetime—the opportunity to pursue a writing career. She's a five-time Golden Heart® finalist and award winning author, lives in the Midwest and is active in her local RWA chapter and on the board of a dance company. She has five children, three sons-in-law, two granddaughters, one grandchild on the way and one neurotic cat.
Website | Facebook | Twitter |
I have a month long Rafflecopter going to celebrate my release! Answer the blog question to participate! Enter HERE