Today it is my pleasure to Welcome author
Pamela LaBud
to HJ!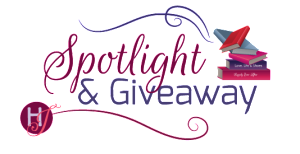 To Catch a Lady introduces four lordly, rakish sportsmen whose bachelor paradise is threatened by a matchmaking aunt—and by the sting of unexpected love.
Please summarize the book for the readers here: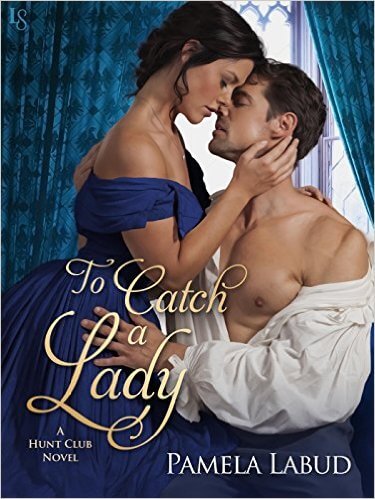 I'm so thrilled to get a chance to chat about my book, To Catch A Lady. I had such a great time writing about Ashton Blakely, a newly entitled duke who's unable to disappoint the aunt who'd raised him from a boy when she asks him to marry and provide an heir. He's decided to throw a huge ball where he will host a lottery for all the eligible young women of London's infamous ton. With his aunt's help, he will choose his bride and be married by special license by midnight the night of the party. Little does he know that the one woman who is his perfect mate is not at all interested in marriage.
Miss Caroline Hawkins, a bluestocking of the first water, is intent on making a perfect match for your younger sister and the duke. But, when the two meet in a private parlor during the party, sparks fly and the next thing they know, they find themselves caught in a compromising position. Ash's answer to Caro's ruination, is to choose her as his bride. A quick marriage and then a hasty retreat to his hunting lodge located in South Britain set the two on a course for marital bliss if only they can overcome their pasts and be brave enough to build their future together.

Please share the opening lines of this book:
"Have you completely taken leave of your senses? Have you no notion of propriety? Amelia Blakely, the dowager Duchess, crossed her arms and gave her nephew a stern look.
"Propriety, bah! Propriety is a damned nuisance, if you ask me."
Ashton Blakely, newly entitled Duke of Summerton, assumed he'd done a pretty fair job of avoiding anything proper, expected, accepted, or socially mandated.
Please share a few Fun facts about this book…
The idea for this book came out of a couple of things I love. Jane Austen and any story involving animals for one. Having grown up in the Midwest, we had all matter of animals, domestic and wild visit us from time to time. My mother was a dog breeder for many years and my father ran a livestock auction every weekend. We'd have any number of dogs, cats, chickens, geese, goats, horses, ponies, and even a donkey, once.
My husband and brothers enjoy hunting every so often, but have yet to actually bring any game home. I think it's more about the camaraderie for them rather than the actual hunting. (But don't tell them I said that!) I think ever since the beginning of time a lot of guys enjoy just being in the woods and I wanted to bring that into my story.
Finally, who doesn't love historical novels? Jane Austen has been a favorite of mine since childhood and when BBC made their version of the story, I completely fell in love with Colin Firth. I have to say, that single story has gone a long way influencing my stories. Dashing hero and brilliant heroines caught in a battle of wills during one of the most socially restrictive times in history. Set against the backdrop of the Napolionic war and just on the verge of the industrial revolution. Such an exciting time!
If your book was optioned for a movie, what scene would you use for the audition of the main characters and why?
If I could pick 2 actors to play Ash and Caro it would be Ian Somerhalder and Kiera Knightly.
Small excerpt from: To Catch A Lady:
"First, I would open the door." Though the thought of breaking it down did have some appeal.
"That's usually how someone enters the room."
"Then, once inside, I'd . . ." He paused.
"You'd what?" The tension in her voice was clear.
"That all depends on you. Would you be on the bed or are you standing in the center of the room?"
"Does it matter?"
"Very much." He leaned on the door now, hands braced against the frame, his forehead resting on the cool wood.
"Oh, very well. I'm standing in the center of the room."
"Good. Get on the bed."
"We're just talking, remember?"
"I do. But this is for your benefit, not mine. Get on the bed."
She let out an exasperated noise and then he heard the bed creaking as she obeyed him.
"Now, don't pull up the covers. I don't want to work too hard to get to you."
"Oh, very well. I'm on top of the quilts."
"Good. Now, I'm coming to the bed. The first thing I want to do is look at you. Are you wearing your nightdress?"
"Yes."
"Take it off."
"Can't you just imagine that I'm without my gown?"
"I'm not doing this for me, remember? Take it off."
Again she muttered, and while a gentlewoman didn't use profanity, he was sure she was verbally berating him in a most ladylike fashion.
"All right," she said at last.
"You're naked?"
"As the day I was born."
A picture of his voluptuous wife popped into his mind. It was all Ash could do to keep from moaning. He took another drink from his brandy. It was too bad he couldn't see her.
What do you want people to take away from reading this book?
I would like readers to take away from this book is the healing power of love. Either through our own actions or fate, life can break us and we can overcome any myriad of circumstances. Usually there are hurt places, broken hearts, low self esteem, and the like. But, there's that one person who can see past that—the real you and as a rule, my books are all about the healing power of love.
What are you currently working on? What other releases do you have planned for 2016?
The Hunt Club novels have been so much fun for me, that I have three more books coming out this year, A Most Delicate Pursuit and The Viscount Snares A Wife, and my forth book in this series The Duchess in His Sights early 1017.

Thanks for blogging at HJ!
Giveaway: Ebook: TO CATCH A LADY by Pamela LaBud (Via Amazon)

To enter Giveaway: Post a comment to this Q:

I've been a complete history nerd all my life. If you could choose one era to live in, what would it be? I love medieval but know that's not for me. Besides Regency and Victorian England, I also love the American West and stories set in the late 1800s so I'm thinking those are my favorite time periods. What would you choose?

>This contest will close on Friday Jan 31, 2016 8:59 PM (PT) and the winners will be notified via email. Winner will have 48 hours to respond to my e-mail before a new winner is selected.
Book Info:
Ashton Blakely, the Duke of Summerton, cannot stop his aunt from meddling in his affairs. So rather than let her select a most disagreeable mate, Ashton decides to fire the first volley by holding a ball as a scheme to bag the ideal wife: a deferential girl eager to produce and raise an heir, leaving Ashton to his beloved hunting lodge and titled friends. But when Ashton falls for the one woman who isn't willing to play his game, all his plans scatter like buckshot. Suddenly, the chase is on!
Caroline Hawkins has no interest in marriage. In fact, she has devoted her life to defending women from the indignities visited upon them by their husbands. She only chaperones her beautiful younger sister to Summerton's ball in the hopes of saving her family from bankruptcy. She certainly doesn't expect to catch the Duke's eye . . . nor is she prepared for the heat that rises every time she thinks of his powerful build or his dark, tantalizing gaze. Caroline can run, but she cannot hide—for Ashton has already captured her heart.
Book Links:
Meet the Author: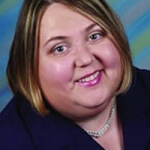 An avid reader since childhood, Pamela Labud had dreamed of being a novelist. At age 13 she begged her parents for a typewriter for Christmas and started creating romantic stories of her own. Now, many years later she's realized her dream, and become a multi-published author. In 2005, her first novel was a double finalist in the RWA's prestigious RITA contest.
In addition to her Regency novels, Pamela also writes Historical, Paranormal, Time Travel and is currently publishes American Western historical romances as Leigh Curtis
A veteran registered nurse of 33 years, these days Pamela has a full life as a romance. She and her husband have raised two daughters and now manage a busy house with five dogs and 2 cockatiels.
In addition to reading romance novels obsessively, Pamela enjoys going to spin class, as well as visiting the beach and local theme parks. When she's not doing that, she spends her down time watching crime shows on TV, old movies, and anime.
Pamela Labud Author www.facebook.com/pamelalabudauthor
Leigh Curtis Author www.facebook.com/leighcurtisauthor (western books)
Twitter: @pamwriter
Goodreads: www.goodreads.com/author/show/246581.Pamela_Labud