Today it is my pleasure to Welcome USA Today Bestselling author
Leigh Greenwood
to HJ!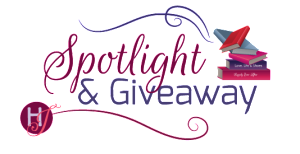 Hi Leigh and welcome to HJ! We're so excited to chat with you about your new release, To Love and to Cherish!
Please summarize the book a la Twitter style for the readers here: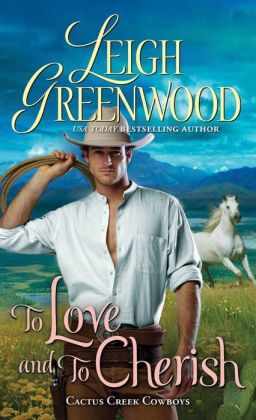 Two people have dreams of what they want their lives to be. Can they combine their dreams into one?
Please share a few Random facts about this book…
I actually got the idea for this series from my sister. She was joking that I never had a character with her name in my books so I told her to come with a character she would like to see. I didn't use her character, but I did use her idea that there ought to be a secret shared by a community.
Please tell us a little about the characters in your book. 
Laurie wants to be in control of her life. She has some money that will help, but finding a good investment isn't easy for a woman on the frontier in 1880. Jared wants to secure a future for his nephew and the men who fought with him in the war, but he doesn't have the money to buy the cattle he needs.
As you wrote your protagonist was there anything about them that surprised you?
No. I've had these characters in mind for more than a year. They behaved. Not all of my characters do.
The First kiss…
Both Laurie and Jared are very sensual, but the first kiss surprised them because it wasn't supposed to happen.
Did any scene have you crying or laughing while writing it?
The only scene that amused me was imagining Jared and Norman having to share the same bed because of the snowstorm.
"I'll take your bed."
Norman's announcement was as unexpected as it was abrupt.
"We have extra beds in the bunkhouse," Jared told him.
Norman looked as though he couldn't believe his ears. "You can't expect me to sleep in a bunkhouse."
"It's the only free bed I can offer.
"Your bed would be free if you slept in the bunkhouse."
Jared was willing to do a lot to coax Norman into giving him the loan, but leaving him free to continue his battle of emotional and financial warfare against Laurie wasn't one of them. "This is my home. I don't see why I should be expected to give up my bed."
"Not even to the man with the power to give – or withhold – your loan?"
Jared swallowed hard but answered, "No."
Anger twisted Norman's features. "You can't think I'm going to leave Laurie alone in the house with you. There's no telling what you might do to her."
Jared decided not to utter the words he wanted to say. "Laurie has already survived one night here. I'm sure she can survive one more."
"Nobody can verify that."
"Laurie can."
"If anything had happened, she'd be too ashamed to admit it."
Jared said to hell with the loan. A man could only put up with so much. He had a choice: He could knock Norman down and throw him out of the house, or he could offer him a place to sleep and hope he didn't have reason to kill him before morning. As much as he hated it, he said, "I have very large bed. You can share it, you can sleep in a chair in the study, or you can choose the floor. The decision is yours."
Norman was outraged. "I can't sleep in the same bed as you."
"I'm not happy about it, either, but I refuse to leave you alone to keep on bullying Laurie. Now I'm going to bed. I have a nightshirt you can use. If you choose the chair or the floor, I have extra quilts."
With that he turned and left the study. He picked up a lamp from a table in the hall but didn't light it until he reached his room. He sank down on the bed and tried to calm himself. He had been temped to think Laurie had exaggerated about Norman. Now he realized he didn't know the half of it. He was furious at Norman for holding his feet to the fire about this loan, but he was certain Norman was using the promise of a loan to manipulate Laurie. Since Norman didn't know about her money, how did he plan to do that?
Jared decided it was a waste of time trying to plumb the depths of Norman's twisted mind. Instead he should get to bed and be rested for tomorrow. With or without the loan, they would have a full day's work repairing damage done by the floodwaters. He'd just finished changing into this nightshirt when Norman entered the room.
"I would appreciate the use of a nightshirt." His voice was icily formal. He looked like he'd rather sleep with his horse.
If your book was optioned for a movie, what scene would you use for the audition of the main characters and why?
The first love scene because they are driven by physical desire to do what they know they shouldn't.
What are you currently working on? What other releases so you have planned for 2015?
I'm currently working on the third book in the Cactus Creek series.
To Love and Cherish, the second book in the series, is my only release in 2104.
Thanks for blogging at HJ!
Giveaway:

Print copy of To Love and to Cherish by Leigh Greenwood
To enter Giveaway: Please complete the Rafflecopter form and Post a comment to this Q:

If you had to go back in time to any period where would you go and why?
Book Info:
Torn Between a Desire to be Free…
When Laurie Spencer said "I do", she never realized she'd be trading one pair of shackles for another—until her husband's unexpected death leaves her with an opportunity to escape her controlling family for good. Determined to be independent, Laurie approaches sexy rancher Jared Smith with an offer she hopes he can't refuse…
And a Longing to be His…
Jared's determined to make it in Texas, but with the local banker turned against him, it looks like his dream may be slipping through his fingers. When unconsciously sensual Laurie offers a partnership, his luck may be changing…but when she throws herself in as part of the deal, Jared's not sure he'll be able to respect the terms of their agreement and keep his eyes—and his hands—to himself.
There's something about Laurie that awakens every protective instinct Jared has…and when all hell breaks loose, there's nothing and no one who'll be able to keep this cowboy from her side.
Book Links: 
Amazon: http://amzn.to/1suOlUq
Apple: http://bit.ly/1xw9imm
BAM: http://bit.ly/1nJZFAB
B&N: http://bit.ly/1tZr0kX
Chapters: http://bit.ly/1xwaki8
Indiebound: http://bit.ly/1oQkEm7
Kobo: http://bit.ly/1wBHWgb
Meet the Author: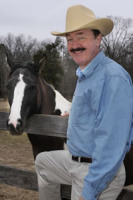 Leigh Greenwood is the USA Today bestselling author of the popular Seven Brides, Cowboys, and Night Riders series. The proud father of three grown children, Leigh resides in Charlotte, North Carolina. He never intended to be a writer, but he found it hard to ignore the people in his head, and the only way to get them out was to write. Visit him at www.leigh-greenwood.com.
email me at Leighgwood@gmail.com or Leighgwood@AOL.com.