Today it is my pleasure to Welcome author
Linda Broday
to HJ!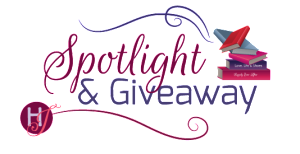 Hi Linda and welcome to HJ! We're so excited to chat with you about your new release, To Marry a Texas Outlaw!
What is your favorite scene from To Marry a Texas Outlaw and why?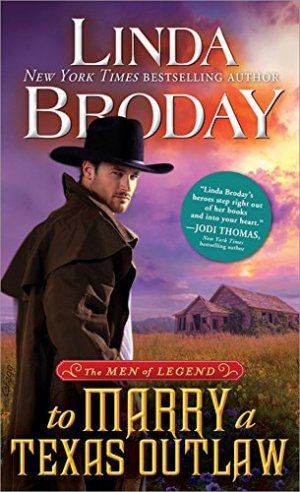 There are so many favorites in this book but I think the one where Luke Legend first comes to realize the depth of his feelings for Josie Morgan lingers in my heart. Josie has amnesia and they still have a lot of unanswered questions in this scene. Luke is afraid to let himself care for her for fear that she may have a husband and a family.

This scene shows how he's torn between letting her go and taking what he wants. Often in life we stand at such a crossroads and this was Luke's. It's poignant and bittersweet and as you'll see he's unable to totally walk away.

The Legend family carry such a love of Texas. The father, Stoker Legend, fought for Texas Independence and lost his brothers so they fly the Texas flag on the ranch. They also have a huge bronze star hanging near the flagpole and this is where Luke and Josie are in this excerpt.

Ahead of them, near the tall flagpole where the Texas flag would fly come morning, stood two tall poles, a huge bronze star suspended by heavy chains between them. Moonlight shone through cutouts in each star's tip and reflected on the ground in a lacy pattern.

"I've probably never seen anything so breathtaking in my whole life." Josie moved closer.

"The first time I saw it I stopped and stared for a good bit. I've learned a lot about my father from the things that mean so much to him—the Texas flag he flies, this bronze star that represents what he cherishes, and his boys. Family is everything to the man."

"As it should be to you too, Luke Weston." Josie glared at him. "I just don't get you. If I had a place like this to go to, I'd never leave. But no, you'd rather be riding off to God-knows-where, dodging hot lead and getting shot half to death."

"When and if I ever get my life straightened out, I'll claim this land. Until then, I'll only be passing through." It was nice to know he had some reason for living. He'd never take any of this for granted either. The Lone Star was special.

Josie playfully tugged him forward. "Come on."

Luke watched as she lay down, positioning herself over the lacy pattern on the grass. She stretched her arms high over her head, her golden hair fanning out around her. She had to be as crazy as a loon, but she was his crazy lady. She was wild, adventurous and bold and everything that he wasn't.

And he wanted her. Oh God, how he wanted Josie Morgan.

When he lay down next to her, she reached for his hand and threaded her fingers through his. He loved the feel of her velvet skin, the softness that reminded him of all he'd lost.

"My brothers told me of a legend associated with this land."

"What kind of legend?"

"They claim that if a man sleeps beneath the Texas star he'll learn his true worth. Of course, my brothers don't put much stock in it."

Josie stared deep into his eyes. "The legend is nice, Luke, but you already know your worth. You're a good, honorable man."

"And you get this sage wisdom in all of three days?"

"In the first hour we met. If you weren't a man of honor, you'd have left me tied to that tree and kept on riding to catch Ned Sweeney. Some things I instinctively know right off. Like a certain smell. I knew Reno's men and Noah's uncle were no good because I could smell their putrid breath, all rancid, like they're rotting inside. Sometimes you just know."

"I have to agree." He raised himself up on an elbow and pressed his mouth to her soft lips.

He knew that no matter how this thing with Josie went, he'd be forever lost without this wonderful, maddening, crazy woman.

She was everything he wanted—temper, six-shooter, and all. But fate had a way of snatching things from his grasp.

Excerpt. © Reprinted by permission. All rights reserved.
* * *
I hope you'll join me for this thrilling conclusion to the Men of Legend series. Josie will make you laugh and Luke—well, Luke will make you swoon and drool.
Thanks for blogging at HJ!
Giveaway:

Print copy of MARRY A TEXAS OUTLAW (Men of Legend Book #3) by Linda Broday
To enter Giveaway: Please complete the Rafflecopter form and Post a comment to this Q:

How does ending a series you've loved make you feel? Do you immediately start reading another or let it sit for a few days and gel in your mind, reliving each captivating scene?
Book Info:
Three Brothers. One Oath.
No Compromises.
The MEN of LEGEND
The Outlaw
Outlaw Luke Weston survives by his wits. On the run for a murder he didn't commit, the last thing he needs is to go looking for more trouble. But when Luke stumbles across a fiercely beautiful woman struggling against two heavily armed men, it's obvious that trouble has found him.
After all, he never could resist a damsel in distress.
Josie Morgan's distressed, all right—and hopping mad. She has no idea why she's been kidnapped…or who she is…or why her body melts for the mysterious gunslinger who saved her life. But as the lost memories come tumbling back together, Josie is faced with the stark reality of why she and Luke can never be…even as her heart is telling her she will always be his.
TO BUY: https://lindabroday.com/books/men-of-legend-series/to-marry-a-texas-outlaw-3-men-of-legend/


Meet the Author: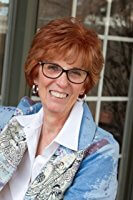 At a young age, Linda Broday discovered a love for storytelling, history, and anything pertaining to the Old West. Cowboys fascinate her. There's something about Stetsons, boots, and tall rugged cowboys that get her fired up. A New York Times and USA Today bestselling author, Linda has won many awards, including the prestigious National Readers' Choice Award and the Texas Gold Award. She resides in the Texas Panhandle and is inspired every day.
Website | Facebook | Twitter | Instagram | GoodReads |