Today it is my pleasure to welcome New York Times and USA TODAY bestselling author

Laura Griffin

to HJ!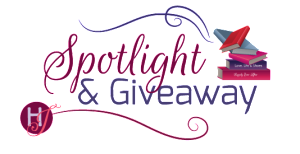 Hi Laura, welcome to HJ!
Thanks for inviting me, Sara!
How did you get interested in writing this particular genre (Romantic Suspense)?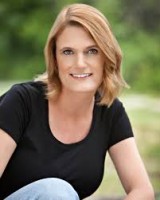 When I first graduated college I was a newspaper reporter. As the newbie on staff I had to work a lot of weekends and holidays, which turned out to be fun because I got to cover whatever breaking news was happening. I loved writing the crime stories, and so when I first sat down to write fiction suspense was a natural fit for me.
What was the inspiration for "Tracers Series"?
I've always loved to interview people in law enforcement to help get a sense of my characters. The many cops and detectives I talk to always mention how real law enforcement is so different than what you see on TV because of budget constraints. So I decided to create a fictional world, The Delphi Center Crime Lab, where cops and detectives have access to the very latest and greatest in forensic technology to help them solve crimes.

How are the books in the Tracers Series linked?
The Tracers are an elite group of forensic scientists who work at the Delphi Center Crime Lab. Cops and cold case detectives turn to the Tracers for help solving their very toughest cases. Each book focuses on a different investigation involving one or more of the Tracers.
Give us an insight into your main characters…
One of the fun things about the Tracers series is there are so many different characters, and each brings something unique to the investigation. I've got Scott (the former SEAL and firearms expert), Mia (the DNA expert), Kelsey (the forensic anthropologist who specializes in bones), Ben (the cyber detective). The list goes on! I love bringing the characters in and out of the stories.
What kind of research was involved in the making of this series? What did you learn in the process of writing it?
I have had so much fun researching these books! I've had a chance to interview cops and CSIs. I've toured a body farm, where forensic anthropologists work with bones. I've had a chance to visit crime labs and learn all about trace evidence and fingerprinting. Each book is an adventure.
What in your mind, distinguishes this series from other books out there in the same genre?
I would say the focus on forensics. It's been really fun to weave that element into each suspense story.
What are you currently working on? What other releases do you have planned for 2014?
Right now I'm working on my eighth Tracers book, which will be out in 2015. I don't even know the title yet, but it features some favorite Tracers characters from SCORCHED.
And I'm so excited about the next release, FAR GONE, which is my hardcover debut. The story is a stand-alone, but I couldn't resist adding a few of my favorite Tracers characters, so longtime readers will see some familiar faces. FAR GONE comes out April 15.
Where can readers get in touch with you?
I love to talk to readers! Find me on Facebook.com/LauraGriffinAuthor, on Twitter @Laura_Griff or email me at laura@lauragriffin.com.
Thanks for blogging at HJ!
GIVEAWAY:

Print copy of SNAPPPED + SCORCHED + THREAD OF FEAR
To enter Giveaway: Please complete the Rafflecopter form and post a comment to this Q:

Who is your favorite fictional romance hero? What about your favorite romance heroine?