Today it is my pleasure to Welcome author
Regina Kyle
to HJ!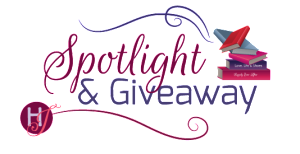 Hi Regina and welcome to HJ! We're so excited to chat with you about your new release, Triple Dare!

Hello, fellow Junkies! Third time's the charm, right? I sure hope so, as this is my third go-round on the fabulous Harlequin Junkie blog.

Please summarize the book for the readers here: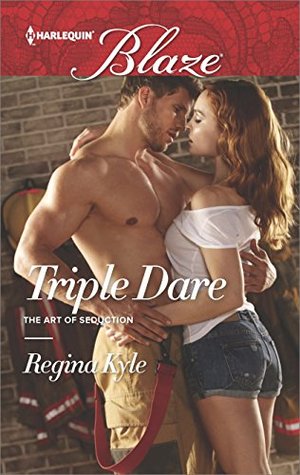 Ivy Nelson's taken time out from her globetrotting life as a fashion photographer to help out her ailing dad. The last thing she expects is for a dare to lead her into the arms of her long-time crush and brother's best friend, firefighter Cade Hardesty.
Cade can't believe how his best friend's chunky twin sister has grown up. Can he get past the whole friend-zone thing and convince Ivy to stop her wandering and settle down -with him?

Please share the opening lines of this book:
"CADE ALEXANDER HARDESTY! Get your half-naked ass out here before I come back there and strip you myself!"
Cade stared at the outfit in his hands. If you could call a red satin G-string an outfit.
Please share a few Fun facts about this book…
Originally, this book was slated to be the last in the Art of Seduction series, but when Cade turned out to have a more prominent role in Triple Time my editor and I decided his story had to come next.
I started Triple Dare as a short story for an anthology. When it wasn't selected I just couldn't let it go, mostly because I liked the first line so much.It's still my favorite of all my first lines.
Part of the infamous "doggy door" scene – the part where Ivy locks herself out of the house cooking pasta – was inspired by real life events. Although I didn't have to call the fire department,only my husband, who made it home with his keys just in time. Our house smelled like burnt pasta for days.
I am seriously in love with the cover of this book. Harlequin did such a great job capturing my hero and heroine inspirations: fitness guru Jessie Pavelka and Mad Men star Christina Hendricks.
If your book was optioned for a movie, what scene would you use for the audition of the main characters and why?
Definitely what I affectionately refer to as the "doogy door" scene. Ivy accidentally locks herself out of the house while cooking pasta and gets stuck half way through the doggy door trying to get back in. Of course, when the fire department responds to the automatic alarm, who's at the helm but Cade:
"Uh, hey, Ivy."
Her gaze traveled up long legs, past a trim waist to a familiar, broad chest, all protected by turnout gear.
"Going in or out?" Cade quipped with a smirk.
"Very funny." Ivy blew a wisp of hair out of her eyes. "How about taking care of the conflagration about to erupt on my stove? That's your job, right?"
"O'Brien's on it." He kneeled down so they were more at eye level. "Do you think I'd be here calmly making small talk if you were still in danger?"
"I was not in danger." Much.
"Are you kidding?" His eyes flashed. "You're damn lucky it wasn't worse—which it would have been if it wasn't for the state-of-the art security system Nick had installed. As it is, you'll have to ventilate the kitchen for a few days to get rid of the smell. And you owe your sister and her husband a new saucepan. But that's the extent of it."
He tilted his head to study the half of her that had made it into the house. "Well, that and the fact that you're stuck in the doggy door."
She consoled herself with the thought that he was inside, not on the porch talking to her ass.
"Yeah, about that…" She held her hands out. "Could you, maybe, pull me out of here or something?"
What do you want people to take away from reading this book?
Out of all three of my books so far, Triple Dare is definitely the lightest, without a big, heavy message. It's just a fun friends-to-lovers romp that I want readers to indulge in and enjoy. If there's any overarching theme, it's that everyone deserves to be loved. Learn to love yourself as you are, and others will, too.
What are you currently working on? What other releases do you have planned for 2015?
I'm just finishing up the last book in the Art of Seduction series, working title Triple Score, which will come out in August of 2016. It tells the story of the youngest Nelson sibling, ballet dancer Ivy, and bad-boy baseball player Jace Monroe. After that, I'm working on a new book for Harlequin Blaze that brings back two characters from my first book, Triple Threat: co-stars Malcolm Justice and Marisa Rodgriguez. And I've got a single title series I'm starting to play around with. Busy, busy!

Thanks for blogging at HJ!
Giveaway:

Winner's choice of signed paperback (US only, please) or e-book of Triple Time, the second book in the Art of Seduction series.
To enter Giveaway: Please complete the Rafflecopter form and Post a comment to this Q:

What's the craziest thing you've ever done on a dare?
Excerpt from Triple Dare:
Her heart pounding and her palms moist, she swung open the door. "Hi. Come on in. I'm almost ready."
She stood back to let him pass, but he stayed firmly planted on the stoop with a dazed expression on his face. "I, uh, brought this."
He thrust out one hand, a fire-engine-red jersey clenched in his fist. He wore an identical one, the initials SFD across his chest, tucked into a pair of form-fitting, gray baseball pants.
"Thanks," she said, the tremble almost gone from her voice. Amazing what a little good, old-fashioned leering could do for a girl's self-confidence. She pried the shirt from his fingers, tossed it onto her shoulder and motioned him inside. "I'll go put it on and we can get out of here. Can't have you missing batting practice."
He followed her in. "We don't have batting practice, but I should probably stretch before game time."
"I can help." She stood in front of the half mirror in the foyer and slipped on her jewelry. "A model taught me some great partner exercises on set in the Turks and Caicos."
She didn't mention that the model worked for Victoria's Secret and that the shoot was for their swimsuit edition. No need to conjure up comparisons between her size-ten frame and the ideal 34-25-34 figure of a VS girl.
"Sounds good." He leaned against the doorjamb. "Sasha ought to get the picture pretty quick if she sees us working out together."
Right. How could she forget? This was all for show. For Sasha. Not real. Not for her.
Ivy unbuttoned the jersey and slipped it on, determined not to let Cade's comment burst the bubble of self-assurance she was floating in thanks to his initial reaction. She had him for tonight, and she was going to make the most of it.
The shirt hung well past her hips, like she thought it would. A throwback to her Jabba days. But she had a plan for that. She pulled the ends together and tied them securely at her waist, checking in the mirror to make sure it had the anticipated effect of highlighting her breasts while revealing just enough—but not too much—skin.
Perfect.
"All set," she said, turning to face him.
"Damn." He eyed her up and down, his baby blues leaving goose bumps in their wake. "My shirt never looked so good."
She eyed him right back, lingering a little longer than necessary between his legs, where the baseball pants weren't hiding anything.
Down, girl.
"I don't know." She licked her lips. "It looks pretty fine on you, too."
"Oh, yeah?" He pushed off the doorjamb and took a step toward her.
"Mmm-hmm." She followed his lead, moving in to him. "I've always been a sucker for a man in uniform."
He cocked his head. "Are you flirting with me?"
"Maybe." Another step and she was close enough to put a hand on his chest, praying the whole time he wouldn't brush it off. When he didn't, she let her fingers curl into the soft fabric of his jersey. His heart beat pulsed under her palm, almost as fast as hers. "Or maybe just practicing my witty banter. You know. For Sasha."
His crystal-blue eyes darkened to indigo. "Anything else you want to practice?"
"Just this."
She rose on tiptoes and brushed her lips across his mouth. She meant it to be a quick kiss. Sweet and gentle, something to whet his appetite and give him a tantalizing taste of the woman she'd become.
Something to leave him wanting more.
But the second her lips found his all thoughts of kissing and running flew out of her mind. She hadn't counted on the warmth of his mouth, the softness of his lips or the soapy clean, all-male scent of him tickling her nostrils and sending a current of desire through her body.
She snaked her hand around his neck and pulled his head down, needing more. Needing him to respond. She couldn't be the only one feeling this electricity between them, could she?
Ivy pressed against him and flicked her tongue against his mouth, willing him to open up to her. With a primal moan he surrendered, parting his lips and bringing his hands around to cup her bottom. The movement brought her impossibly closer to him, fitting her soft curves to his hard lines.
Oh. My. Bleeping. God. Seeing him in the G-string hadn't prepared her for the delicious pressure of his growing erection against her. She closed her eyes and relaxed into the kiss, letting the sensations left in the wake of his roaming hands overwhelm her.
He released her and stepped back, leaving her breathless and shaky. The sudden rush of air smacked her like a wet towel. She tightened her ponytail and summoned her inner Scarlett O'Hara.
"I think that ought to convince her. Don't you?"
Excerpt. © Reprinted by permission. All rights reserved.

Book Info:
Lights. Camera.
And a whole lotta action…
Globe-trotting fashion photographer Ivy Nelson is home to help her family out of a jam. When she donates her services to a charity calendar, the last thing she expects is hunky firefighter—and object of all her hottest fantasies—Cade Hardesty to walk through the door. Cade is ready to get naked for a good cause, and the heat Ivy feels is anything but professional.
When a sexy dare turns into a scorching kiss, they can't help but give in to their desires. But Cade wants Ivy in his bed for more than one night. Can the hometown firefighter convince the photographer that her wanderlust should lead her into his arms for good, or will one of them run before they both get burned?
Book Links:

Meet the Author: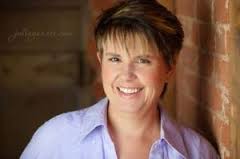 Regina Kyle knew she was destined to be an author when she won a writing contest at age ten with a touching tale about a squirrel and a nut pie. By day, she writes dry legal briefs, representing the state in criminal appeals. At night, she writes steamy romance with heart and humor.
A lover of all things theatrical, Regina lives on the Connecticut coast with her husband, teenage daughter and two melodramatic cats. When she's not writing, she's most likely singing, reading, cooking or watching bad reality television. She's a member of Romance Writers of America and her local RWA chapter.
Website | Facebook | Twitter |