Today it is my pleasure to Welcome author
Stefanie London
to HJ!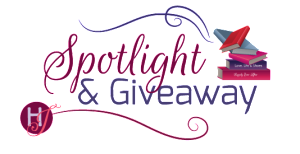 Hi Stefanie and welcome to HJ! We're so excited to chat with you about your new release, Trouble Next Door!
Please summarize the book for the readers here: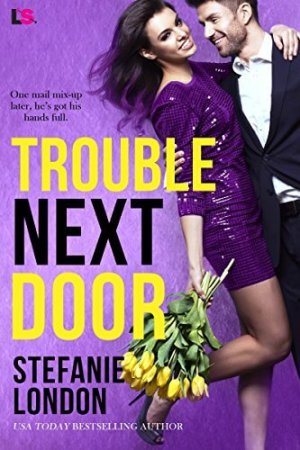 Trouble Next Door is a super-fun and sexy opposites-attract romantic comedy.
McKenna is down on her luck. She's sworn off men after her latest breakup and her dreams of being a successful makeup artist are fading while she works a sales job at a cosmetics counter. So when she finds out her neighbour's sister is getting married to some society bigwig, she knows this is the freelance job she needs to launch her career. All she has to do in exchange for Beckett giving her a recommendation is help him get his fiancee back…and make sure she doesn't fall for him in the process.

Please share the opening lines of this book:
McKenna Prescott stared at the invoice on her phone, her eyes narrowed at the Real Skin Whoppers eight-inch vibrator, and had two questions. One, was there such a thing as too much veining on a vibrator? And two, why would they name it after a hamburger?

Hungry Jack's associations aside, it didn't look half bad. It certainly had a little extra length on her previous model…but she couldn't really blame her ex for that. He could only make do with what God had given him.
Please share a few Fun facts about this book…
I sprinkled a lot of details about McKenna's makeup and her makeup artistry career into this book as it's something I have first-hand experience with! I worked as a cosmetics counter salesperson and a freelance bridal makeup artist before I became and author, so it was fun to delve into a past job and use it for inspiration.
I love hiding little "easter eggs" in my stories for regular readers. If you've read Taken by the CEO, you might remember that Parker was the head of the Wentworth Group. Well, that's the department store where McKenna works in Trouble Next Door.
Like with other Entangled books, this story is set in South Melbourne. There's even a scene at the Wooden Llama cafe that's featured in Taken by the CEO, Pretend It's Love and Betting the Bad Boy.
Please tell us a little about the characters in your book. As you wrote your protagonist was there anything about them that surprised you?
OMG I LOVE these two. They're total opposites.
McKenna is a loveable "hot mess" who never seems to get things right but she has such a big heart that you have to forgive her. She's also very funny, creative and loves junk food.
Beckett is my "sexy nerd" hero. He runs a technology startup, isn't the best with communicating and tends to stick to what he knows. But he's fiercely loyal and is quite sweet behind his gruff exterior.
What I love most about these two together, is how much they teach one another. McKenna helps Beckett to let go of his rigid control and he teaches McKenna to validate herself rather than seeking it from others.
If your book was optioned for a movie, what scene would you use for the audition of the main characters and why?
Oh, definitely the "meet cute!" When McKenna gets dumped (again) she decides to indulge in what she calls Operation Self-Love by drinking wine and ordering a box of sex toys. The only problem is she accidentally types in the wrong address…Beckett's address.
Beckett checked the peephole and saw the top of a dark head. He flicked the lock and pulled the door open, his breath catching in his throat when he saw who it was.
McKenna Prescott. Apartment 101.
She worked at a cosmetics counter in the Wentworth Department store on Bourke Street. He knew that because she'd given Sherri a few samples one time. McKenna must have come straight from work—a badge that said "CAM-Ready Cosmetics, McKenna" was pinned at her right breast. And she wore that dark smudgy stuff around her eyes that always made his blood surge a little faster through his veins. She looked sultry.
When her tongue darted out to run along the bottom of one very shiny, very plump bottom lip, he swallowed hard.
The woman was a late-night fantasy personified. Which was precisely why he avoided her at all costs, especially when she tried to talk to him in the mailroom.
"Hi," she said, with an expression that was almost a smile…but not quite. Her hands toyed nervously with the ends of her hair, which were dyed a bright Barney the dinosaur purple. The shade was in striking contrast with her blue eyes. The whole effect was…stimulating.
"Can I help you?" he asked.
"I'm sorry to bother you, but I'm…uhhh." She cringed, her eyes darting down the hallway as if planning an escape route. "I think you may have something of mine."
He raised a brow. Not likely. The one time he'd ended up with something of hers—a notice about an apartment inspection that had accidentally been stuck to a letter from his bank—he'd slipped it into her mailbox. The thought of hand delivering it had streaked across his mind, but he shut it down quickly. McKenna had a strange effect on him, and not one that he wanted to explore.
*You could explore it now. It's over with Sherri, so what's the harm?*
No. He wanted his fiancée back and he wasn't going to mess up his chances by indulging in a silly fantasy.
"I, um…" She tugged on her hair again. "I had a parcel delivered and I think you ended up with it. I typed my address too quickly and got the numbers mixed up. If I could just have it back—"
"Noelle Smith?" His brain whirred and Beckett could swear he heard a sizzling sound as if someone had poured Coke over a hot motherboard.
Good Lord, he did not need to picture McKenna and the Satisfier Pro Clitoral Stimulator.
"It's my alias for when I don't want to use my real name." She let out a nervous laugh. "Don't ask why."
He didn't need to, he knew.
What do you want people to take away from reading this book?
That it's okay to be different.
What are you currently working on? What other releases do you have planned for 2017?
This is my last one for 2017, but I'm gearing up for a very busy 2018!
I've got my first single title (longer length) series coming out with Sourcebooks Casablanca next year, starting in March with Bad Bachelor. Here's a sneak peek: Everybody's talking about the hot new app reviewing New York's most eligible bachelors. But why focus on prince charming when you can read the latest dirt on the lowest-ranked "Bad Bachelors"—NYC's most notorious bad boys.
I'm also launching a duology with Harlequin's new DARE imprint. Unmasked (April 2018) and Hard Deal (Sept 2018) follow two best friends who sneak into a high-society masquerade ball to seduce their men. One girl gets the right guy, and the other girl gets the wrong guy.

Thanks for blogging at HJ!
Giveaway:

One ebook copy of Taken by the CEO so you can see where the Wentworth Department Store comes from.
To enter Giveaway: Please complete the Rafflecopter form and Post a comment to this Q:

Have you ever had a crazy next door neighbour?
Excerpt from Trouble Next Door:
The tears threatened again, but she fought them back. There was still time to get out of here with the last of her dignity intact. It might only be a shred, but it was hers and she needed it. She held his gaze for a moment before attempting to stand. But Beckett's hand reached for hers and she stilled. Frozen.

"If they can't see what a kind and creative person you are, then f**k 'em."

McKenna blinked. She hadn't ever heard Beckett swear before, and it took her by surprise. But now that she looked closer, his expression wasn't so hard to read after all. His eyes were like blue fire—shimmering and flickering with intensity. His mouth pressed into a hard line, his jaw ticking with effort. And his fingers wrapped around her wrist, burning through the thin fabric of her top.

He was angry. For her.

No one had ever been angry on her behalf before.

Her breath stuck in her throat.

He was closer now. When had that happened? While she was crying into her ice cream? The couch suddenly seemed small, like it was pushing them together.

"Maybe they're right," she said, a lump clogging her throat. "Maybe I am wasting my potential."

They hadn't said that exactly, but the message had been clear. Though whether it was because they thought her capable of more or because they simply couldn't conceive that someone who shared their DNA wasn't a genius,

McKenna wasn't sure.

"What do you want to do?" he asked.

*I want to kiss you.*

No. Wrong answer. But the thought hovered and tendrils of desire wound through her. Her breath hissed out between her lips like a silent yes. She wanted him. Badly.

"I…" She shook her head, trying to see through the fog. But it didn't work. "I…"

She shifted on the couch, digging her knees into the soft, comfortable cushions so that she was closer to him. Her head and heart couldn't align, the mixed signals clashing until it was all white noise.

"I don't know," she whispered, reaching her hand out to touch his face. His skin was soft, cleanly shaven. And damn he smelled incredible—like cologne and fresh cotton. "Or maybe I do."

"McKenna." His breath was warm against her palm, and she brushed her fingertip over the corner of his mouth.

He was still holding her other hand captive, like her touch had frozen him solid. But he wasn't retreating, wasn't backing away. Maybe he wanted it, too…?

The force with which his lips crashed down on hers took her by surprise, but she yielded. Quickly. Completely. He threaded one hand into the hair at the back of her head, cupping her skull. It was incredibly intimate. Possessive. He pushed his tongue between her lips and she almost groaned when it made contact with her own.

He was soft and hard. Demanding and coaxing. Perfect.
Excerpt. © Reprinted by permission. All rights reserved.


Book Info:
McKenna Prescott is the queen of picking the wrong men. When her latest boyfriend dumps her, she decides to devote her time to "exploring herself" (read: drinking wine and ordering sex toys online) and starting her freelance makeup business. That is, until an embarrassing delivery mix-up puts her sexy, gruff neighbor in her path…
Beckett Walsh is married to his job…which is a deal-breaker for the woman he's supposed to be marrying. Even worse, his would-be father-in-law has pulled support from Beckett's startup and now Beckett stands to lose everything. But the gorgeous, crazy makeup artist from down the hall has an equally crazy but mutually beneficial idea: if he convinces his sister to hire McKenna for her high-society wedding, McKenna will teach him about what women want so he can get his fiancée back.
All he has to do is make sure he doesn't fall for the wrong girl.
Book Links:

Meet the Author: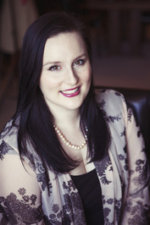 Stefanie London is the USA Today bestselling author of over ten contemporary romances with humour, heat and heart.
Growing up, Stefanie came from a family of women who loved to read. Thus, it was no surprise Stefanie was the sort of student who would read her English books before the semester started. After sneaking several literature subjects into her 'very practical' Business degree, she got a job in Communications. When writing emails and newsletters didn't fulfil her creative urges, she turned to fiction and was finally able to write the stories that kept her mind busy at night.
Originally from Australia, she now lives in Toronto with her very own hero and is currently in the process of doing her best to travel the world. She frequently indulges in her passions for good coffee, lipstick, romance novels and zombie movies.
Website | Facebook | Twitter | Instagram | GoodReads |