Today it is my pleasure to Welcome author
Liora Blake
to HJ!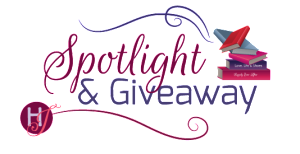 Spitfire Lacey Mosely feels stuck in a life she didn't necessarily want. But will she find a happy ending with the man who broke her heart? Liora Blake concludes her witty and poignant True series with this spirited romance.
What do you do when the one boy you were never quite able to forget lands on your doorstep?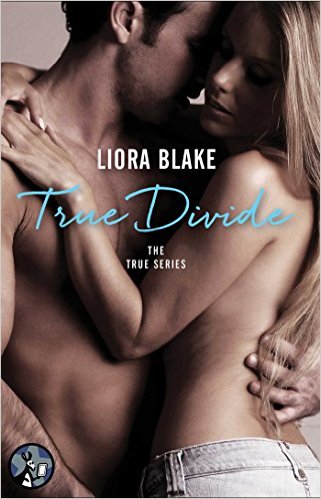 Lacey Mosely feels stuck: in her rural town of Crowell, Montana, at her job as manager of The Beauty Barn, and in her lackluster love life. Enter Jake Holt, one-time misfit and Lacey's secret high school love. Ten years later, Jake is a private pilot whose travels take him all over the world, and once he shows up in Lacey's life again—at the most unexpected time—he can't seem to stay away. Now it's up to Lacey to decide if she's ready to let go of the past…and take a leap of faith for love.

Liora Blake's 5 favorite scenes from TRUE DIVIDE:

1. TRUE DIVIDE is a second chance romance between two people who couldn't have been more different when they were kids.
Think prom queen meets misfit, outcast meets good girl. Yet even back in the day, Jake knew how to make Lacey all sorts of swoony.
Three Wednesdays later, he tried to kiss me. I wanted him to, more than I wanted anything else I could think of, in a hungry, aching way I hadn't known before. It made my head throb if I thought about it too much. But I was still trying to be the perfect good girl, the one who did everything the way I was supposed to, so I told him I hated the smell of those clove cigarettes on him and his clothes. Even though I didn't mind the sweet spiced smell all that much. Really, I just wanted to know what he would give up to have me.

Two weeks later, he stood in front of me, holding a fistful of his sweatshirt up and insisting that I smell it. I thought he was crazy. When I took a hesitant sniff and told him I didn't smell anything, he grinned. "I know."

Then he dropped the fistful of cloth and kissed me. I swear it was as if all the awkward, sloppy moments I spent with Dusty happened because those would make it easy to recognize when a guy was finally able to make my pulse pound properly. In bed that night, I ceaselessly traced a finger over my lips in the darkness, trying to decide how we could manage being nothing in the daylight and everything in the darkness. Because Jake was the guy who looked at me across the school cafeteria as if my world, the one of homecoming dances and pep rallies, was certifiably the dumbest crap in existence. Before that, I merely knew him as the quiet, sardonic outcast in a town ruled by rowdy-mouthed rednecks, entitled jocks, and their loud-ass pickup trucks with lift kits and headache racks.

Every small town has one. Jake was ours.

2. When circumstances land—literally, 'cause he's a pilot— Jake back in their hometown, Lacey realizes that while fate may have dealt the first hand, Jake sticking around a little longer is all about her. That realization prompts Lacey to consider a very specific question…
The most absurd kind of satisfaction rises up inside me when I register what he's owned up to. Wanting to see me. Going out of his way to do so. I take a sip of my drink and say nothing. Although I'm sure the smile teasing across my mouth says everything. Another win for Lacey, thank you.

"Totally worth it, though. You look . . ."

Jake pauses. I hold my breath.

". . . amazing. I swear, fucking felt like I was in some flashback. Was the hospital PA system actually playing emo love songs or was that shit just me? 'Cause I kind of wanted to just grab your hand and find a dark stockroom somewhere. Which basically describes every single day of my existence during our senior year."

Jesus. That right there, those few sentences, might effectively sum up all that I've ever understood to be Jake Holt. A wild mix of bold proclamations, self-deprecation, swoony flatteries, all with a thread of eager rowdiness woven in, just to hold it all together.

My heart starts to thump enthusiastically, my body reacting to what it knows as opportunity. Jake grins, a slow-burn expression that forces me to consider a suddenly obvious question. What would sex with Jake be like now? Soft and slow? Rough and furtive?

I narrow my eyes and think on that for a moment. When Jake gives an impish little raise of his brows and lifts one hand up to tug on his bottom lip almost absentmindedly, I have a pretty good guess. Hot. Focused. Relentless. And, if I'm not mistaken, he'd manage to make it fun, too. So, to put it simply, I think sex with Jake now would be awesome.

3. Despite living states away from each other, Jake and Lacey work to keep in touch. Thankfully, Jake gives good email. Exhibit A:
You tucked in bed next to me all night. Sleeping soundly in those tiny pink shorts and that very small tank top you were wearing when I knocked on your door. Kissing your warm skin and your soft hair and your pretty lips to wake you up. Watching you devour my world-famous (top secret disclosure: they come out of a tube and the brand name rhymes with "smchillsbury") cinnamon rolls while I make another pot of coffee or burn some bacon. That's what I really want for Christmas. Anything else is a bonus.

And exhibit B:

I was in love with you. You know that, right?
So it killed me to leave you.
I can take care of you now. I couldn't then.

4. But even ten years later, these two are still very different people. A point made clear when they take a getaway trip to Orcas Island, where Jake's easy-going spontaneity lands them in not-so-romantic accommodations for the night.
The short days of winter work to his advantage. Only because the late-afternoon sky is already casting dusky shadows when he tracks me down an hour later does the outside of the "motel" he found look even remotely like a place I would ever step one foot in. He tries to be playful, covering my eyes and whispering about carrying me over the threshold as we walk across the dingy parking lot to the door of the room he rented.

Once inside, he keeps my eyes covered with one of his hands and then uses the other to wrap around my body as his mouth finds my neck. Tricky, tricky, this one. Using his wonderful lips to distract me. Regardless, I can still smell the musk of mildew. Poorly covered up by lemony-scented industrial disinfectant. Stale cigarette smoke. And, quite possibly, the faint scent of fear emanating off Jake.

"Before I reveal this love nest to you, I want to say one thing."

"Jesus. Is there an actual dead body in here? One they haven't carted off yet? Because it smells like they're trying to cover up a crime."

Jake kisses my neck again. "No. No dead bodies that I can see. Just . . . well, I didn't realize how busy it would be this time of year. I tried six other places that were more Lacey appropriate, but they were all full. How the hell was I supposed to know there would be the world's largest chakra healers' retreat going on this weekend?"

Twisting my head around so he will just drop his hand and get this over with, I give a growl when he clamps down harder.

"I swear I'll spend the entire night keeping you distracted with all the things that make your eyes roll back in your head. "

"You're making it worse, you know that, right?" I take his hand and wrench it away.

Immediately, I want his hand back.

5. But when he says things like this, Lacey can't quite help falling for Jake all over again.
"I'm pretty sure I never stopped being in love with you, Lacey. Not for one damn second. This whole time, even when I was on the wrong side of the Continental Divide, my fucking heart was still here with you."
Thanks for blogging at HJ!
Giveaway:

2 Digital galleys of TRUE DIVIDE by Liora Blake
To enter Giveaway: Please complete the Rafflecopter form and Post a comment to this Q:

Second chance storylines are popular in the world of romance novels, but what about in real life? Can a couple make it work the second (…or third, or fourth, or tenth ☺) time around?
Meet the Author: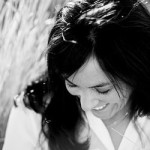 Liora Blake is a contemporary romance author living in Colorado.
When she isn't writing, she's likely baking cookies she shouldn't eat, inventing elaborate excuses to avoid going for a run, or asking the nice barista to sell her another quad-shot Americano.
www.liorablake.com