Today it is my pleasure to welcome New York Times and USA Today bestselling author

Lorelei James

to HJ!
Hi Lorelei, Welcome to HJ! To get started, 5 things readers should know about you?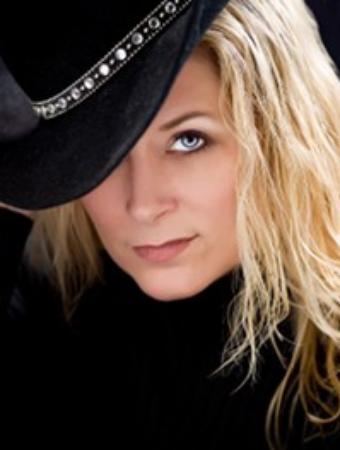 1) I started writing westerns because so much of what I'd read was wrong about modern day life in the west.
2) I also started writing contemporary erotic westerns because what I was reading didn't have as many intimate scenes as I wanted.
3) I'm not a cowgirl.
4) That I haven't tried all the kinky things I write about in my books.
5) I don't own a horse.
What would you say are the defining characteristic of your Novels?
Strong women, hard men with a hidden soft side and a sense of place. It's a huge compliment to hear from readers they feel like they've been to Wyoming after reading one of my books. I try to be as authentic as possible to what it's really like to live in rural America—from the people to the attitudes to the landscape to the language.
5 best things about being a writer?
1) I work from home.
2) I get paid to have virtual hot sex with studly, built cowboys all day long.
3) I get to make up my own rules and build my own world.
4) I don't have to leave my house and can work in sweats for days on end.
5) I have the best readers out there and they make sitting in my lonely room day after day worthwhile.
What romance book character you most identify with & Why?
I think all my characters have some little piece of me in them—the men and the women—so I identify with all of them, even when I have the urge to strangle them at certain points in the book.
What are you currently reading?
I just finished MacRieve by Kresley Cole.
If you had to summarize Turn and Burn for the readers here, what would you say?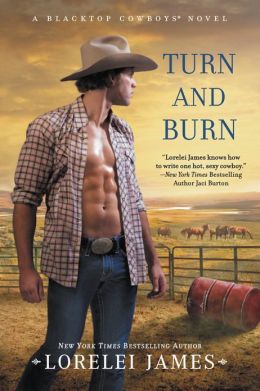 Down on her luck feisty former world champion barrel racer meets her match in a sweet talking hard bodied veterinarian who wants more than a summer fling.
Please tell us about the characters in your book.
Tanna Barker is a stubborn, sexy, mouthy, loyal, sweet Texas cowgirl. August "Fletch" Fletcher is a big guy with a big heart for animals and his hometown friends.
What scene did you have most fun writing?
The opening scene.
Who would you cast in the roles of Fletch and Tanna if your book was optioned for a movie?
No clue. I get that question a lot about all of my books and I honestly never think about it. but I am interested to hear who readers see in those roles after they finish one of my books.
What are you currently working on? What other releases do you have planned for 2013 and early 2014?
I just finished BOUND the first book in the new Mastered Series, which is not a western/cowboy series. I'm working on UNWOUND, the second book in that series, both will be released in early 2014. I'm also finishing the synopsis for HILLBILLY ROCKSTAR book 6 in the Blacktop Cowboys series that will release in August 2014.
Where can readers get in touch with you?
Facebook, twitter, my website, email me…
Giveaway:

Print copy of Turn & Burn
To enter Giveaway: Please complete the Rafflecopter form and post a comment to this Q:

Have you ever been to a rodeo and watched barrel racing? what did you about it? Would you give it a try? 🙂
About the book
Tanna Barker is a world champion barrel racer. But her personal life has been less of a success, and she's feeling adrift. After her mother's unexpected death, her father has remarried, and sold the Texas ranch she called home. Now a rodeo injury has left the restless spitfire holed up in Muddy Gap, unsure what her next move should be.
Until she meets her match in a wild, wild cowboy
Veterinarian August Fletcher has always put his job first. He's never found a woman who could handle his on-the-road lifestyle. But when sassy, sexy Tanna blows into town, he finally finds the woman of his fantasies. And there's something between them, but she claims she's been burned by love 'em and leave 'em road dogs before. How can Fletch prove that he's in it for the long haul, and that their sizzling relationship is better than winning any rodeo medal? It'll take some sweet persuasion to convince Tanna that Muddy Gap is where she belongs.
About the Author:
When New York Times and USA Today bestselling author Lorelei James is not squirreled away behind her laptop in the Black Hills of western South Dakota, she can be found reading, shootin' her .22, watching the Professional Bull Riders tour, and running a kids' taxi service, all in the guise of avoiding housework and rustlin' up vittles.  Visit her online at Visit her online at www.loreleijames.com, www.facebook.com/lorelei-james, and www.twitter.com/loreleijames.