Today it is my pleasure to Welcome romance author
Laura Drake
to HJ!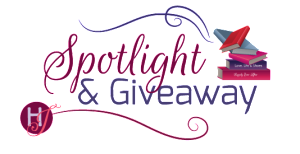 Hi Laura and welcome to HJ! We're so excited to chat with you about your new release, Twice in a Blue Moon!

Hi y'all! (I'm practicing my Texan). Thanks so much for having me, Sara!

Please summarize the book a la Twitter style for the readers here:
Despite the scandal-smeared tabloids, Indigo Blue loved Harry Stone, her famous septuagenarian director husband. Now he's dead, and Indigo is left with only her grief, Harry's Basset Hound and a few acres of grapes that Harry's uncle had willed her.
But Indigo doesn't drink. She doesn't know a Chablis from a Cab.
She needs a manager.

Please share your favorite line or quote from this book:
She danced, eyes closed, her head thrown as if worshiping the sun. Her mouth curled in a secret smile of pleasure so strong that it mainlined into his blood. He'd seen her in exquisite joy like that before. In bed. Over him. Under him. He used the back of his hand to wipe dampness from his upper lip.
Please share a few FUN facts about this book…
Indigo Blue was raised on a commune in Northern California, but left to become a 'masseuse to the stars'.
She took custody of Barney – her husband's Basset Hound, upon Harry's death.
Danovan DiCarlo is overly ambitious, a liar, and is also grieving – for a failed marriage, and his dead baby daughter.
Please tell us a little about the characters in your book. As you wrote your protagonist was there anything about them that surprised you?
The working title of the book was Indigo's Blues. I still love it, but it's not very 'romance-y'. Twice in a Blue Moon was my second suggestion.
Since the series takes place in Central California wine country, I knew I had to set one of the books in a winery. But, like Indigo, I know nothing about wine! Oh, the research! 😉
I've had so much fun with the names of the businesses in this series – The small town of Widow's Grove gives me a lot to work with (I didn't plan that-but then, I don't plan much!) The winery is The Tippling Widow (so love that), and in the next in the series (Bear's story from The Reasons To Stay), a custom paint shop is The Gaudy Widow.
Indigo Blue's name came from one of my favorite lines from a book – Tim Robbin's, Jitterbug Perfume: "The lesson of the beet, then, is this: hold on to your divine blush, your innate rosy magic, or end up brown. Once you're brown, you'll find that you're blue. As blue as indigo. And you know what that means: Indigo. Indigoing. Indigone."
Ahhhh, so beautiful

What kind of research did you do for this book?
Ha! Honestly, not the kind you think. I visited a working winery, Wiens Family Cellars, in Temecula, California. Jeff Wiens took me on a tour, and even helped with the plot!
I read, A Complete Idiot's Guide to Starting and Running a Winery – Apt title!
I talked to my wine-aficionado friends, and scoured the internet.
In honor of writing the book, I planted two grapevines in my back yard. They're thriving, and I'm looking forward to my first grapes this year. But I'll be eating them, not making wine! I'll leave that to the expert – Danovan DiCarlo.
The First kiss…
After a wine tasting lesson!
"Of their own volition, her hands fisted in Danovan's shirt and not breaking eye contact, she jerked him close and fused her lips to his. They were warm. Warm and still. But only for a nanosecond, before they took her in. She opened to him. There was no 'getting to know you' dance of tongues. He plunged in, the ground seemed to drop from beneath her feet, and she was falling . . .

Then his hands clenched her upper arms and he pushed her away, breaking the kiss. Her chest heaved, pulling in oxygen, scanning his face for a reason. Eyes wide, his breath coming as heavy as hers, he dropped his hands.

She caught a flashbulb pop of emotion in his eyes. Guilt, regret and . . . was that fear?

He looked away, running a hand through his unruly hair.

Her hand flew to her still tingling mouth. What have you done?

Danovan studied his feet. "Indigo, I . . ."

She didn't wait for the dagger to fall. She turned and ran.
Was there a scene in this book that was harder to write than others?
Yes. The first sex scene. You see, both of them have been grieving – and feel guilty about moving on. So this couldn't be a conscious decision – it had to be an explosion – some really good reason for them to forget themselves, or it wouldn't be real. But I had to be careful not to tip over into meanness, either. It was a delicate balance. She'd caught him in a lie, and she was angry. Very angry. He holds her dog hostage to get her to talk to him. And the truth comes out.
"Danovan, you know it wasn't your fault, right?" Her words came to him, small and sad.

But they fell on a rising wall of anger. They sizzled away like raindrops on red-hot iron. He was instantly, stunningly furious. He stepped in front of her, clenching his fists to keep from hitting her.

She shrunk back against the railing.

He knew he should lower his voice, dial back his temper. But the thermostat was broken. "You're right. I lied to you. But tell me. What part of this should I have told you? That I'd been fired from my last job for killing my daughter?"

She flinched as if he'd slapped her.

He put on his interview voice. "My former employer is going to tell you that I was giving away trade secrets, but he's lying. Yes, the owner of the most respected winery in the valley is going to tell you I did worse than fail at my job – I tried to hurt his business. But it's not true. You can trust me. Really."

A deformed laugh escaped, an ugly sound "Oh yeah. You'd have hired me on the spot." He crossed his arms, tucking his hands safely away. "You're right. I used you. Every owner in the area knew me — knew what happened. Knew I was getting screwed. But they didn't have the balls to hire me. They wouldn't take a chance of pissing off their biggest competition, because King Bolden rules this valley."

W-why didn't you leave? Take that job in Napa?"

He knew she was afraid of him – saw it in her eyes. But chin up, she stood her ground. He had to give her that.

"Because this is my home!" His pain boomed off the roof of the porch and rolled over the vines. A smoking hole opened in the bottom of his chest and the anger drained out in a gur-gling rush through his guts, down his legs and out the bottom of his burning feet.

He whispered, "Esperanza is here. I won't leave her."

Indigo choked a sob. He looked close, noticing what he hadn't before; moonlight shone off two silvery tracks on her cheeks.

A churning hunger rose to fill the vacuum left by rage. Every slight he'd endured, every grief-stricken night, every wrong he'd withstood and committed coalesced, filling him with an unwanted craving. He fisted his shaking hands to hold it in – to not reach for her. Because no matter the cost, he couldn't take something that hadn't been offered – something he hadn't earned.

They stood, eyes locked, the tension between them as palpable as the crackle of ozone before an electrical storm.
You'll have to read the book for the 'good' stuff! Sorry to be a tease!

If your book was optioned for a movie, what scene would be absolutely crucial to include and why?
Their wedding, of course! I know, I'm giving away the ending, but you knew there'd be a Happily Ever After, right?
She looked out past the porch, to where the little white bridge arched over the brook, leading to the white gazebo. The grapevines had taken hold in the lattice, and the vines dripped tiny delicate grape flowers from the roof. White folding chairs spread almost three-hundred sixty degrees around it, filled with customers, friends and family. She could see her mother in the front row, and Danovan's family, who had arrived enmasse, two days ago.

She smoothed a hand down the peach chiffon dress she'd fallen in love with the second she'd seen it. The deep V-neck and ruffled cap sleeves, the hem at her knees in front, falling to her ankles in the back made her feel like a princess from a fairy tale. The flat ballet-style slippers and white baby's breath that Jesse had twined in her hair had been just the right touch.

She pressed a hand to the butterflies who'd gotten a head start on the party, dancing in her stomach. She may be nervous about the details of the day, but under that there was a solid bedrock of knowing. This was right. She shifted the bouquet to her other hand and reached for the door. She shot a glance at the ceiling. "I'll always love you Harry. Wish me luck."
What do you want people to take away from reading this book?
What I want with all my stories – for people in a bad place in their lives to see that no matter how bad things seem, they CAN work out. There's always a chance for happily-ever-afters!

What are you currently working on? What other releases do you have planned for 2015?
I'm writing the last book in the series, tentatively titled, Losing Hope. Readers wanted to know what happened to Bear, the scary painter that Nacho encounters in The Reasons To Stay, so I'm writing his story!
My agent is shopping a Women's Fiction Novel I've written, and I'm working on two more proposals – another Women's Fiction, and a three book, Biker chick series! Since I ride a motorcycle, you knew I'd get around to that eventually, right?
Thanks for blogging at HJ!
Giveaway:

I have three paperback copies of Twice in a Blue Moon to give away. (U.S. only, please).
To enter Giveaway: Please complete the Rafflecopter form and Post a comment to this Q:

I worried about writing a hero who lied, not once, but several times. Could you forgive a hero like that? Are you a wine person, or a newbie, like me?
Excerpt from Twice in a Blue Moon:
Here's the beginning of Twice in a Blue Moon:
The Hollywood Informer

Hollywood was rocked last week by the death of our beloved Harry Stone. Undoubtedly one of the most influential personalities in the history of film, Harry was Hollywood's best known director and one of the wealthiest filmmakers in the world. We'll miss him not only for his sparkling genre-bending movies, but for his iconic bigger-than-life personality.

But apparently Harry's not done rocking the town.

In our EXCLUSIVE interview inside, Harry's daughter and reality show superstar, Brenda Stone, reveals the juicy details of Harry's will! And guess who's not in it? Harry's four-decades-junior wife, Indigo Blue. Apparently the opportunistic 'masseuse to the stars' will have to hit the road with her massage table, because she got nada.

The Informer is gratified to see that sometimes, even in this town, Karma works. Blue dug for gold and came up with rocks. We sincerely hope this is the last time we have to mention her name within these pages. Like Townshend wrote, 'Let's forget you, better still.'

Goodbye, sweet Harry. This town will miss you.

Chapter 1

"Come on, Baby Blue. I may not have Harry's bucks, but I've got a place in Malibu overlooking –"

"You booked a massage, Carlo. I am not on the menu." Indigo Blue grasped his muscular forearm, removed it from around her neck and lowered it to her massage table. Soft light from the matching Tiffany lamps caressed the burnished skin and smooth muscles of Hollywood's latest action hero, Carlo Bandera. Soothing new age rainforest sounds poured from the spa's hidden speakers.

"I get that you don't want to commit, babe. That's cool."

Pouring coconut oil into her palm, she rubbed her hands to warm it, attempting to ignore the massive boner tenting the towel draped across his crotch. Starting at the bottom of his rib cage, she slid the heels of her hands up and across his considerable pecs. She leaned in, adding her weight to release the tension in the huge muscle.

His arms snaked around her and pulled her onto his chest, wedging her hands between them. "I've got a five spot for a BJ."

She pushed against his chest, but his arms were steel bands. He didn't even flinch. Panic pumped into her bloodstream, impelled by her racing heart.

"Harry Stone could've had any broad in town, and he chose you." He gave her the look she'd seen him use in his last movie. The heavy lidded smoky one that liquefied female costars. "It'd be worth five hundred. You must be incredible."

"Back off, Bandera. Right now." Adrenaline raced through her, demanding flight or fight. But The Caveman-Casanova's balls were out of her knee's reach.

"Aw, Honey, you'll change your mind when you see the goods . . ."

When he used one arm to whip off the towel, she twisted away, sliding easily thanks to his oily chest.

"This appointment is over." She stepped to the door, but her hands were slick. She couldn't turn the knob.

Bandera sat up with his member throbbing and a slow smile. "You gotta need the money, Blue." He slid his legs off the table.

She shot a glance around the dim room. The towels lay stacked on the other side of the table. Figures.

He stood. "If you're that good, I'll refer my friends."

Using two hands, tendons straining in her forearms, she twisted the greasy knob. It slipped, but then turned. Flinging the door open, it hit the wall with a hollow boom. She stalked through the crowd of the just-released Rumba class, leaving the door gaping behind her.

Her client's indignant yell didn't douse the burn in her gut.

I can't do this anymore.

Only a week into her old job and this was the third and scariest pass so far. She'd told herself that she'd been spoiled with the cush life – but it was more than that. Before Harry, the upscale clientele of Las Brisas had at least shown respect, for her skills and her service. Now she was accosted on a daily basis. She snatched an Egyptian cotton towel from a stack and wiped her hands as she walked through the gym, hyper-aware of the curious eyes that followed her progress.

This was not going to work. She needed a new plan.

As he had with everything he touched, Harry had changed her. She was no longer the free-spirit star-struck newbie, grateful for a dream job teaching yoga to starlets and massaging famous muscle. But without Harry's love and unswerving loyalty, who was she now? She didn't know.

But it wasn't this.

A crushing blanket of loss had descended the morning she woke to find her mentor, her love, her best friend, cooling on the mattress beside her. It was the last morning she'd had Harry to herself. After that he belonged to everyone: the press, his fans, his daughter. In their hands, the funeral, morphed from the quiet family ceremony Harry had wanted, into a nightmare of Hollywood proportions complete with limos, television cameras and paparazzi.

Hollow to the marrow of her bones, Indigo pushed open the door to the women's locker room. Just inside, she put her hands on her knees and leaned over, waiting for a wave of dizziness to pass. When had she last eaten?

But a decent meal wasn't going to touch this emptiness. The problem was much deeper.

The commune where she'd grown up had been a large sheltering womb that after high school had shrunk to the point of claustrophobia. She'd fought her way out, choosing to be born instead between the glamorous thighs of Hollywood.

It was only later she learned her surrogate mother was a narcissistic whore.

That was the last time she'd trusted her gut. Lost, and one bad choice from disaster, she'd met Harry just in time.

"Indigo Blue. It sounds like a street-walker's name." A chalkboard-squeal voice drifted from the first row of teak lockers.

"The only reason anyone invited her to parties at all was because she had Harry wrapped around her ring finger. How do you suppose she did that?"

"See? We're back to the streetwalker thing."

Blood pounded up Indigo's neck, flooding her face with heat. She eyed the exit, but her car keys were in her locker. Tightening her stomach muscles, she walked on. Coming abreast of the lockers, she glanced to the two underwear-clad plastic surgery billboards. "Monica, you may want to stick with those voice lessons." She covered the bitchy words in fake-sincerity syrup. "You're still strident, dear."

Silence. She got her stuff and got the hell out.
Excerpts. © Reprinted by permission. All rights reserved.

Book Info:
Indigo Blue is starting over, again. Following the death of her husband, she's rebuilding her life around her only inheritance—a California winery. There's just one problem: she doesn't know a thing about wine. Enter brooding vintner Danovan DiCarlo.
Eager to put his own painful past behind him, Danovan is the perfect partner. And not just in business. As they work side by side, Indigo can feel more than the vineyard coming back to life. Falling for Danovan is a scary prospect. But how do you say no when you find love twice in a blue moon?
Meet the Author: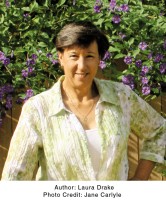 Laura Drake is a city girl who never grew out of her tomboy ways or a serious cowboy crush. She writes Women's Fiction and Romance.
Her pro bull riding series, Sweet on a Cowboy is published by Grand Central. The first in the series, The Sweet Spot, won the 2014 RITA award for Best First Book.
Her Widow's Grove small town series is published by Harlequin's Superomance line.
Laura recently realized a long time dream of moving to Texas, and is currently working on her accent. She gave up a Corporate CFO gig to write full time. She's wife, grandmother and motorcycle chick in the remaining waking hours.
Website | Facebook | Twitter |