Today it is my pleasure to Welcome author
Rebecca Zanetti
to HJ!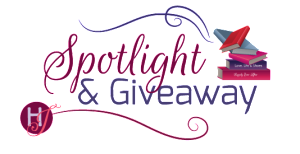 Hi Rebecca and welcome to HJ! We're so excited to chat with you about your new release, Twisted Truths!
Please share a few Fun facts about this book…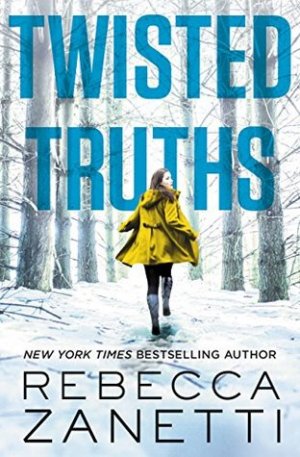 Thanks to Harlequin Junkies for having me over today to celebrate the release of Twisted Truths, which is the third book in the Blood Brothers series. Some of you may not know that the Blood Brother series is also a spin-off of the Sin Brothers series, so if you're wondering whatever happened to Dr. Madison…
I was asked five fun facts about the book or myself, so here they are:
I had to research the Dark Web for this book, and it was fascinating. It was also much easier to access that mysterious place than I had anticipated.
It was interesting writing a hero (Denver) who didn't speak much. The challenge was to get his emotions out there in a way that often didn't include words.
There was a delicate balance between including the Dean brothers and these new Blood Brothers so new readers didn't feel like they'd missed something if they hadn't read the earlier series and yet still kept the long-running readers happy. I think it all worked out well.
When I was writing Twisted Truths, we were re-siding and updating the outside of our house. o there was a lot of action and banging on the walls. I'm just hoping I didn't write BANG in the book several times.
I rewrote the ending for this book several times because it was difficult to say goodbye to these wounded men, and I wanted to get it just right. I hope I did.
If your book was optioned for a movie, what scene would you use for the audition of the main characters and why?
Noni looked around the quiet living area in the safe house.
Blown? Must've been some op. Man, when Denver started talking, he really kept the words rolling. "You've been working on your communication skills," she said, stretching her aching shoulders and trying to grab on to reality.
He gave a short nod. "I have. I've found people do what I say if I actually say something."
"I figured you were just the strong and silent type," she said, taking a couple of steps away from him. This near, he was just too much. His size, his intensity, his strength. She needed space.
"I am. Watching is more beneficial than talking." He ruffled his dark hair as he made his way to one of the computers and pushed a button on its keyboard, still facing her. "I need some information. Richie's last name, his gang affiliations, and any friends of his you can identify."
"Wait a minute." She hovered, eyeing the front door as well as the entry to the kitchen. "I need to know."
"What?" He paused in typing and looked at her, his focus digging right into her head.
She swallowed. "How—I mean, how dangerous are you?" It was probably stupid to ask him that question, considering she truly didn't want to know the answer.
He cocked his head to the side. "I'm a killer, Noni. Have been for most of my life. I'll take care of Richie if I have to."
Her stomach dropped. All the way. Her lungs seized, but she couldn't move. She couldn't run.
His gaze narrowed. "Isn't that why you tracked me down?"
Slowly, numbly, she shrugged. "I knew you were dangerous and relentless in pursuing somebody." But a killer? Her search for him had held a romantic element, and she knew it. This guy was all edge—no romance. "Am I in danger?" Her voice quivered, but she had to know.
"Yes." He didn't move. Didn't even seem to breathe.
She blinked. Rapidly. "From you?"
His eyes darkened. "No. With you, the only thing I'm capable of breaking is your heart."
Cold swam through her. The arrogance. "You think you broke my heart?"
His lip twisted. "I know I did." His tone was low with what seemed like self-hatred. Dark and raw. "I'm sorry."
Excerpt. © Reprinted by permission. All rights reserved.

Thanks for blogging at HJ!
Giveaway:

Print copy of TWISTED TRUTHS (Blood Brothers) by Rebecca Zanetti
To enter Giveaway: Please complete the Rafflecopter form and Post a comment to this Q:

What's the oddest subject you've ever studied or researched for work or fun?
Book Info:
You can't escape the past . . .
Noni is desperate. Her infant niece has been kidnapped, and the only person who can save her is a private detective with too many secrets to count–and more enemies than he can name. A man who walked away from Noni without any warning a year ago, a man who broke her heart. But with Talia's life on the line, Noni needs his help now more than ever–and this time, she won't take no for an answer . . .
The moment Denver Jones sees Noni, the memories come rushing back. The fire in her eyes. The determination in her voice. The danger of having her in his life. Denver had to push her away once, but now with vicious criminals threatening Noni and her niece, he'll do whatever it takes to protect them. But enemies from his past are circling, and they'll use anything–and anyone–to get to Denver.
With twists and turns that will blow you away, TWISTED TRUTHS is sexy, action-packed suspense at its very best from New York Times bestselling author Rebecca Zanetti.


Meet the Author: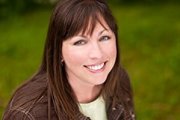 Rebecca Zanetti is the author of over twenty-five romantic suspense, dark paranormal, and contemporary romances, and her books have appeared multiple times on the New York Times, USA Today, and Amazon bestseller lists. She has received a Publisher's Weekly Starred Review for Wicked Edge, Romantic Times Reviewer Choice Nominations for Forgotten Sins and Sweet Revenge, and RT Top Picks for several of her novels. She lives in the wilds of the Pacific Northwest with her own alpha hero, two kids, a couple of dogs, a crazy cat…and a huge extended family. She believes strongly in luck, karma, and working her butt off…and she thinks one of the best things about being an author, unlike the lawyer she used to be, is that she can let the crazy out. Find Rebecca at: www.rebeccazanetti.com