Today it is my pleasure to Welcome author
Jeffrey Bartsch
to HJ!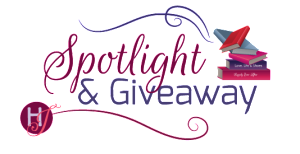 Hi Jeffrey and welcome to HJ! We're so excited to chat with you about your new release, Two Across

!


I'm excited to chat with you as well, thanks for the opportunity.

Please summarize the book for the readers here: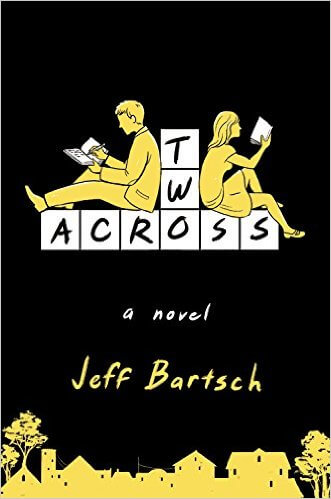 Two Across is a tough one to describe, which I like to think is a good thing. It's about a nerdy, brilliant couple who meet as teens, in a tie at the National Spelling Bee in 1960. The book follows the ups and downs of their relationship as they make highly questionable choices (primarily the guy, because that's what guys do, right?) and struggle to right the damage done. When they're apart, and don't know how to find each other, they communicate by way of hidden clues in published crossword puzzles.

Please share the opening lines of this book:
"Charlatan."

Vera took a step forward, put one hand on her hip, touched the microphone stand with the other, and said, "Excuse me?"

"Charlatan," said the official pronouncer, Mr. King, exactly as he had the first time, with Old Testament rectitude.
Please share a few Random facts about this book…
I wrote most of the book on a train, commuting to and from my job in New York City.
I grew up in Wisconsin, and am a huge Green Bay Packers fan, so you'll find the names of many of the Packers' 2010 Super Bowl-winning team hidden in the names of some of the incidental characters throughout the book.
Angelic Houston in The Grifters was the initial inspiration for Vera, back when that character was very different from her final, true self.
Please tell us a little about the characters in your book. As you wrote your protagonist was there anything about them that surprised you?
I like to think I have total control over what I'm writing, and never really believed the old line about how characters take on lives of their own as you write them. But sure enough, they did just that. It surprised me to see Vera becoming weak in her decision-making, because I always thought of her as having the strength of a lion. It surprised me to see Stanley become something of a jerk, at times, because I always saw him as a genuinely nice guy. People make bad decisions sometimes, and those choices can end up modulating their character in unexpected ways.
What, in your mind, distinguishes this book from other books out there in the same genre?
I think this book is very hard to pin down to any specific genre. It's a romance, but it's deeper than a romance novel. It's a coming-of-age story, but it's not a YA book, and it follows the characters well beyond their youth. It's a literary novel, but it's also comedic and doesn't take itself too seriously. So I think its uniqueness distinguishes it.

The First kiss…
Because the main characters, Vera and Stanley, have off-the-charts book smarts but woeful emotional intelligence, they only realized that they were in love with each other gradually. So the first kiss wasn't a slam-bang, fireworks affair. There was a kiss on the cheek, a kiss of a hand, and then the first real kiss happened while Stanley was still in a fog of confusion about his real feelings. I think life can be like that for some relationships.

Did any scene have you crying or laughing (or blushing) while writing it?
I can be an emotional guy, and I did actually shed a few tears when I wrote the end. Sometimes I even cry all over again when I go back and read it, if I'm in that kind of mood. I don't want to share much at all, because it's at the very end and would be the ultimate spoiler, but it involves a disappearing ink pen and the forging of one last document for these amateur con artists

If your book was optioned for a movie, what scene would you use for the audition of the main characters?
I think I would use the scene where Stanley "proposes" to Vera, because it's a crucial scene in the book, and it shows the main characters as their most vulnerable and flawed selves:
She stood there frantically twisting a finger in her hair. He pulled out the small black box from his pocket and opened it.

"Vera Baxter, will you be my accomplice?"

She suddenly felt as if all the substance was drained from her head but she'd be damned if she was going to pass out again like she did at the bee. "I'm going to sit down now," she said, exactly at the moment she did so. She lay back on the floor and closed her eyes. She opened her mouth while her eyes were still closed and said, "My bag. Raisins."

Stanley fumbled through her purse until he felt the box. He opened it with one hand and lifted her head higher with the other. She opened her eyes, took the box and chewed. "Low blood sugar," she explained as she began to recover. "You know I'm hypoglycemic, silly boy. Don't shock me like that."
If you could have given your characters one piece of advice before the opening pages of the book, what would it be and why?
Simple: listen to your heart.
What are you currently working on? What other releases do you have planned for 2015?
I'm working on a novel that will be very different from Two Across. The story is sort of a Robin Hood in the digital age. It takes place in New York, much of it in the labyrinthine underground of the city. It's a love story, of course, because what's more important than love? But it's also political, suspenseful (I hope) and a call to arms against injustice.

Thanks for blogging at HJ!
Giveaway:

Print HC copy of TWO ACROSS
To enter Giveaway: Please complete the Rafflecopter form and Post a comment to this Q:

If you were Vera, how would you respond to Stanley's "proposal" in chapter four?
Excerpt from Two Across:
This is the beginning of Chapter Three, when Vera is subconsciously struggling with her attraction to Stanley:
Vera Baxter was one of those girls who was in love and didn't have anyone to talk to about it. Further complicating matters, she wasn't quite sure who she was in love with, or even if the urgent feeling she had inside really was love. She could speak fluent French; she could understand and be thrilled by Gödel's incompleteness theorem, running her finger over the lines that thrilled her; she could tell you everything that was known at the time about subatomic particles; but she couldn't make sense of the seemingly obvious lamentations of her own heart.

Vera and her mother, Vivian, had been holed up at the Nitee-Nite Motel on Route 7 east of the Adirondacks for almost the entire month of May. It was a low, decrepit row of doors and windows with a thin covered walkway dividing the line of dank, pine-paneled rooms from the gravel parking lot out front and the interstate beyond that. It smelled of dry cedar and musty linen, and even in May, enormous weeds breathed forth their vivid scents like a sigh. Its creaking porch of weatherworn planks was an invitation to bad decision-making. It was crawling with boys—marvelous-looking cretins.

The Nitee-Nite Motel was roughly equidistant to Burlington, Albany, and Concord, New Hampshire, towns into which Vivian made her sorties while Vera lay on the bed reading book after book and going loopy with the mildew and the time and the lust that swirled all about. She often went out onto the porch to stretch and watch the cars blow by. The wretched family that owned the motel had a son who was about Vera's age and had a thing for T-shirts with the sleeves cut off. He had a couple friends who came around in a Cadillac convertible and sometimes could be seen shirtless in their wet cutoff jeans after swimming in the river behind the motel. It was hard to concentrate on the articles in Nature—a stack of which she had stored in her mother's trunk—while through the open bathroom window she could hear the whoops of the boys whose abdomens rippled like the Vermont hills. And then there was that feeling restlessly moving within her, something she compared to the turmoil of a werewolf during a waxing moon. She couldn't sit still and moved with her books from the bed to the Naugahyde chair to the linoleum floor and back to the bed again. She couldn't stop pulling back the curtain and spying on the boys, and every now and then Stanley made a chance appearance in her fantasies, like a professor shuffling absentmindedly into the wrong classroom.

The last time she set eyes on that young man was almost a year ago, their second year at the bee as alumni, when they did their sightseeing. She remembered that as she walked up to him in the hotel, a porter passed by with a transistor radio that was playing "Brown Eyed Handsome Man," and she blurted out, "Hey there, brown-eyed handsome man." The idea was to make him blush, but instead it was she who got all flustered and tripped over the next thing she tried to say. What was it about that boy that had gotten under her skin? He was the smartest person she knew, that was a fact. He had an attractive physique and she supposed he would look rather interesting without his shirt on, but that was merely conjecture. No matter, she thought, it's only because chance tied us together as winners that he stumbles into my thoughts in the most impertinent way. She forced a yawn.
From the book TWO ACROSS by Jeff Bartsch. Copyright © 2015 by Jeff Bartsch. Reprinted by permission of Grand Central Publishing, New York, NY. All rights reserved.
Book Info:
Highly awkward teenager Stanley Owens meets his match in beautiful, brainy Vera Baxter when they tie for first place in the annual National Spelling Bee-and the two form a bond that will change both of their lives.
Though their mothers have big plans for them-Stanley will become a senator, Vera a mathematics professor-neither wants to follow these pre-determined paths. So Stanley hatches a scheme to marry Vera in a sham wedding for the cash gifts, hoping they will enable him to pursue his one true love: crossword puzzle construction. In enlisting Vera to marry him, though, he neglects one variable: she's secretly in love with him, which makes their counterfeit ceremony an exercise in misery for her.
Realizing the truth only after she's moved away and cut him out of her life, Stanley tries to atone for his mistakes and win her back. But he's unable to find her, until one day he comes across a puzzle whose clues make him think it could only have been created by Vera. Intrigued, he plays along, communicating back to her via his own gridded clues. But will they connect again before it's all too late?
Buy Links:
Amazon: http://www.amazon.com/Two-Across-Jeffrey-Bartsch/dp/1455554626/ref=sr_1_1?ie=UTF8&qid=1431694888&sr=8-1&keywords=two+across
B&N: http://www.barnesandnoble.com/w/two-across-jeffrey-bartsch/1120873475?ean=9781455554621
iBookstore: http://ibookstore.com/products.php?i=1455554626
Indiebound: http://www.indiebound.org/book/9781455554621
Booksamillion: http://www.booksamillion.com/p/Two-Across/Jeffrey-Bartsch/9781455554621?id=6038862088859
Kobo: https://store.kobobooks.com/en-US/ebook/two-across


Meet the Author: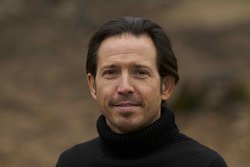 Jeff Bartsch is the author of Two Across, and an award-winning copywriter who has worked on campaigns for many major brands. He studied creative writing at the University of Wisconsin, and held the Katey Lehman Fellowship in the MFA program at Penn State University. He lives in Brooklyn, with his daughter.
Readers can reach me on the contact page of my website,www.jeff-bartsch.com. I'm also on Twitter, @jeffbartsch, and Facebook, facebook.com/jeffcbartsch.