Today it is my pleasure to Welcome USA Today Bestselling Author 
Trish Morey
to HJ!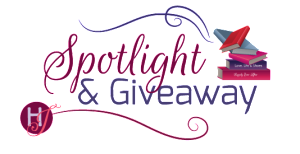 HI Trish, welcome 🙂
If you were written about in the newspaper, on the front page what would the headline say? Why?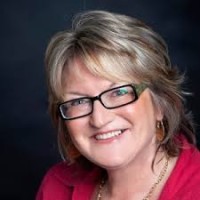 Happy Smiley Person – because I am 🙂
Would you rather…have 3 wishes in 10 years or 1 wish today? Why?
One wish today, that my family and loved ones are around and healthily enjoying life in ten years time.
Let's talk about your newest release: Tycoon's Temptation
If you had to summarize the book for the readers here
Tycoon's Temptation is a story about a man who thinks the woman he's dealing with is a pushover. Unfortunately for him, she's not.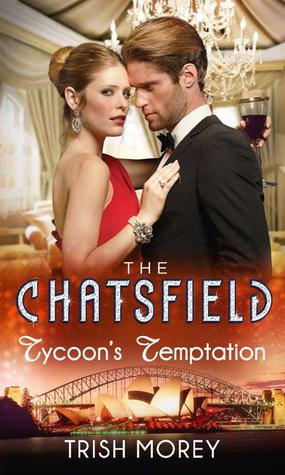 Please tell us about the characters in your book?
Franco Chatsfield is the Chatsfield who got away 🙂 He's turned his back on his wayward siblings, though not before leaving a few scandals of his own. But now he's being dragged kicking and screaming into the family business – and he doesn't like it one little bit.
Holly Purman knows rich men and the games they play – and she's not about to be swayed by another – that is, until it suits her own purposes to be swayed…
As you wrote your protagonist was there anything about them that surprised you?
Sure, there was plenty. I don't think a reader will be interested in a character unless a writer is. But I'm not going to tell you what – you'll have to read the book to find that out and be surprised yourself.
What scene did you most enjoy writing? Why?
A scene in the middle where Franco is feeling uncomfortable about his growing feelings for Holly – this is always an uncomfortable place for a man to be, especially when other people take to noticing – as fellow vine worker, Josh, does.
Here's a wee taste… Josh and Franco are having a break from pruning out in the vineyard
'More coffee?' offered Josh and Franco nodded. The hot brew sent curls of steam rising into the damp air. 'So Holly left you out here on your own?'
'Just while she handles another of those radio interviews.' There'd been at least a dozen of then since the announcement of the finalists. 'She'll be here any minute.'
'Still,' the other man said, pouring himself a mug and helping himself to a piece of fruitcake, 'that's quite something. Holly doesn't trust just anybody with her vines.'
'I had noticed.'
'She must think you're pretty damned good.'
Were they talking about the same Holly Purman? Who knew how her mind worked? Not him. 'I'm not so sure about that.'
The pair drank their coffee in silence for a while before Josh said, 'Did you hear about the party?'
'What party?'
'Mamma Angela, Angela Ciavaro, from next door is throwing a party for Holly Friday night, to celebrate her nomination. Everyone in the district is invited.'
'Well, if everyone's invited, I guess that means I'll be there too.'
Josh just nodded, munching on his cake, sipping on his coffee. 'You like her, don't you.'
Where the hell was this going? 'Who, Angela?' he said, being deliberately obtuse. 'I've never met her.'
'No. Holly. You like Holly.'
And if Franco had ever had a twitch in his eye, it would have been twitching like mad now. 'She's all right,' he said, choosing his words ultra-carefully. 'She and Gus clearly make a great team – with your help of course.'
'Only we all like her around here.'
He nodded. 'Ri-ight.' And swirled the coffee in his cup and drank some more.
'But she got burned once. By this rich guy who promised her the world. Only what he really wanted was the vines.'
Somewhere in a gum tree nearby a kookaburra laughed and Franco found himself half wondering whether that was entirely coincidental.
He guessed enough to know whatever had happened back then hadn't ended well. And now he was being warned.
'I have no intention of hurting, Holly, if that's what you're worried about.'
The other man stood, looked abashed, not expecting a direct answer to his indirect line of enquiry. 'Good. Well, I better be getting back.'
Franco just swallowed the dregs of his coffee, bitter and cold, with the chorus of the kookaburra playing in his head.
Then again, there is *that* scene in the corking room which was pretty good fun too :))
What scene was the hardest to write? Why?
The hardest? I"m not sure – maybe that black moment when the truth weighs heavily on the hero and all seems lost – Holly's just won an award and gave a speech that's making Franco feel a bit uncomfortable when they're back in their suite – here goes…
'I can't believe it,' Holly said, as she put the award down in the centre of the dining table and admired it some more. 'I still can't believe I won. I may have to take this to bed with me, I hope you don't mind.'
Franco didn't mind. He figured she might as well sleep with something. It sure as hell wouldn't be him.
It couldn't be him. Not now.
'You deserve it, Holly.' He could say that honestly, even if his voice, like his spirit, was flat.
'And Gus was just so excited when I rang and told him.' She looked at him and smiled and for the first time he noticed the tautness around her eyes and the tension around her mouth.
'He must be very proud.'
'He is.' A pause, and then, 'You haven't mentioned my speech at all.'
Ah. There was good reason for that. 'It was a good speech,' he conceded. 'People laughed. You did well.'
'And? I thought you'd be a bit more excited. You'll have your contract signed. You'll be free to go home like you always wanted.'
He looked at her. And it might have been the end of a long night filled with celebration and her hair and make up might be a little less perfect than when she started, and yet she was still utterly gorgeous.
And it struck him then what he was giving up when he left. He was going to lose Holly from his life. For ever. And his gut twisted at the notion of never seeing her again. But what right did he have to want for anything else?
What right did he have to hope for anything else?
None at all.
Who would you cast in the role of your characters if your book was optioned for a movie?
I have no idea – I think I'd like to make it my question to the readers if I may!
If you could have given your characters one piece of advice before the opening pages of the book, what would it be and why?
Don't take anything for granted. Of course, would they have listened? No. They were both too sure of themselves to listen.
What are you currently working on? What other releases so you have planned for 2014?
I'm currently working on revisions to my latest Presents, Kadar's story, the third of the Desert Brothers, which should be out in 2015. Apart from that, I have my novella, Second Chance Bride, just released into print in the anthology, Love Me Tender, and my first Single Title release -Stone Castles – a women's fiction set in the wheat belt of South Australia, is coming November 25 this year.
Thanks for blogging at HJ!
Giveaway:

I have a copy of my Romance Writers of Australia's Romance Book of the Year Award finalist (the RuBY), A Price Worth Paying, for one lucky commenter. Open internationally, so please don't feel shy.
To enter Giveaway: Please complete the Rafflecopter form and Post a comment to this Q:

Like I mentioned above, I'd love to know who readers might cast as my characters. Franco is half Italian, half English, and absolutely gorgeous of course.\Holly is Australian and blonde with blue eyes. Who would you cast?
Excerpt
Here's a brief excerpt from where Holly first encounters Franco, when she hears the sound of a helicopter approaching the family vineyard –

Holly stopped slicing cheese as a shiver of premonition zipped down her spine. Could it be him?
She grabbed a tea towel to wipe her hands as she crossed to the glass doors that looked out over acres of vines, now mostly bare and stripped of their leaves, to see a helicopter hovering above the lawns that doubled as a rudimentary helipad when occasion demanded.
Her grandfather wheeled alongside her as the chopper descended
slowly to the ground. 'You reckon it's him?'
'Who else could it be? Clearly it's somebody likes to make an entrance. It figures it'd be a Chatsfield.'
'You don't know that, Holly.'
Her hackles did.
Her bones did.
'It's him,' she said, before balling the tea towel in her hands and unceremoniously flinging it across the room to land in the sink with the same unerring certainty. She slid open the door to air that was so cold and crisp, it might snap, the rain squalls moved on for now, and from the edge of the verandah they waited as the chopper's motor wound down, the blades' revolutions slowing.
And even though it was near freezing outside, her blood simmered with resentment. Did he honestly imagine they'd be impressed at such a grand entrance?
Not likely.
The passenger door popped open and their visitor jumped out and Holly's skin prickled.
Tall, she registered. Around six foot if she wasn't mistaken, though it was hard to tell given how far he had to duck his head under the rotating blades. And then he straightened and she could see his face and he could be nothing other than a Chatsfield, with his film star good looks and the tendrils of his bad-boy hair flicking like serpents in the down draft from the blades.
The prickling under her skin intensified and spread until even her breasts tingled and peaked until even fabric cupping her breasts. The cold, she told herself, as she clutched her arms over her chest and pressed her fingernails tight into her flesh. Damn this cold and damn this man who was smiling as if he was welcome here.
As if he imagined he was going to get a slice of Purman Wine action.
Not on her watch.
Book Info:
When the black sheep doesn't get his way!
Franco Chatsfield never lived by his family's rules, and he isn't going to start now. But The Chatsfield's new CEO needs Franco to secure a partnership, and he can't say no. He'll seal the deal and leave. But one woman stands in his way….
Holly Purman has devoted her life to her family's vineyard, and she won't risk it all for a Chatsfield, so she'll give Franco six weeks to prove himself. But working together sends their senses reeling, and when one taste isn't enough, they quickly discover the price of temptation!
Welcome to The Chatsfield, Sydney!
Book Links:
Author Bio
USA Today Bestselling Author, Trish Morey's 30 titles for Harlequin Presents have sold more than five million copies in more than 25 languages in 40 countries worldwide. Her favourite translations are her Japanese Manga comic editions, where the heroes all sport pointy chins and dark looks, while the heroines feature doe eyes and rapt adoration – although the Czech translations where she becomes author "Trish Moreyova", rank a close second. Trish is three times nominated and two times winner of RWAustralia's RuBY Award and a 2012 RWA RITA nominee.
Trish is now also writing flirty novellas for Tule Publishing and Single Title women's fiction for Pan Macmillan Australia.
Website | Facebook | Twitter |