Today it is my pleasure to Welcome author
Piper J. Drake
to HJ!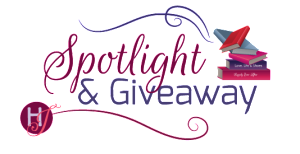 Hi Piper and welcome to HJ! We're so excited to chat with you about your new release, Ultimate Courage!
5 Fun Facts about Ultimate Courage: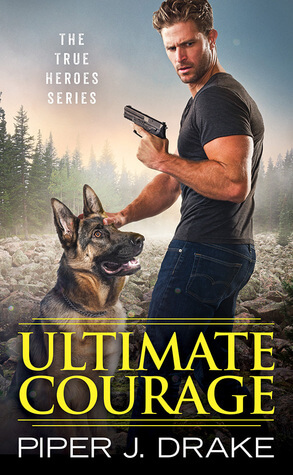 1. ULTIMATE COURAGE is dedicated to my god-father and his husband, the inspirations for Gary and Greg. Gary and Greg aren't my Uncles G & G, but the idea for these characters come from the same warm place in my heart.

2. The women's self-defense workshop and many aspects of Revolution Mixed Martial Arts Academy are inspired by my time training with Tri-State Mixed Martial Arts Academy (http://www.tristatemixedmartialarts.com/).

3. I'm fascinated by random, quirky things: a phrase or a nervous habit. I build characters off of as little as a tendency to hoard ketchup packets on the shelf in the refrigerator door.

4. I was struggling with character names while plotting ULTIMATE COURAGE. I attended a VIP dinner at Sakura Con one year, sitting at a table with roomie Alexd00 to have dinner with Elisa – a Japanese singer and idol (https://www.facebook.com/elisa.smile.official). She was very fun to chat with and when she found out I was an author (of romance! with ecchi scenes!) she asked me to put her in one of my books. This inspired me to name my heroine Elisa.

5. I was sitting next to Alexd00 again at an Orioles game when I named my hero Alex Rojas. Funnel cake was involved.
Enjoy an exclusive excerpt from Ultimate Courage:
Alex's hand came up slowly to cradle the side of her face, encouraging her to tilt her head, and she did. He deepened the kiss then, his tongue running across her lips and coaxing them to open for him. She opened with a sigh, and his tongue swept into her mouth, gently tasting. She kissed him back in return, leaning into him until she had one hand braced against his hard chest.

A needy moan escaped her, and he responded in kind. When he lifted his mouth from hers, she almost tipped into him, her knees not holding her upright anymore and her head spinning. Wow.

She took not one, but several long breaths to clear her head, looking down at a black and tan face staring up at her with soulful, dark eyes. Souze wasn't shy about watching, apparently.

The thought brought her the rest of the way to her senses, because weird. Yeah. Weird.

She took a step back, and Alex let her. He'd done that since the beginning. Letting her go if she wanted. So why was it so hard to leave now even if she kept saying she should?

"Thank you," she told him, not looking up into his eyes.

"But?" Alex's voice came cool, deep, and so sexy it just wasn't fair.

"But I should go. Especially because this is obviously not a professional thing now."

"No. But none of your previous employers particularly cared if you left, did they?" He sounded reasonable. "Did they bother to try to check on you?"

"Not that I know of." She said it slowly. She'd had her phone with her, and she'd been checking her e-mail. Both big mistakes, she knew now. But she'd been paid under the table and they didn't really have a way to contact her after she disappeared.
"I think that's a little odd." Rojas lifted his hand, giving her plenty of time to avoid him, and brushed her hair back from her face. "Maybe this time, it wouldn't hurt to have someone care about whether you disappear."
Excerpts. © Reprinted by permission. All rights reserved.

Thanks for blogging at HJ!
Giveaway:

2 Print copies of Ultimate Courage (True Heroes) by Piper J. Drake
To enter Giveaway: Please complete the Rafflecopter form and Post a comment to this Q:

I like to wear mismatched socks. What's your quirky habit?
Book Info:
Retired Navy SEAL Alex Rojas is putting his life back together, one piece at a time. Being a single dad to his young daughter and working at Hope's Crossing Kennels to help rehab a former guard dog, he struggles every day to control his PTSD. But when Elisa Hall shows up, on the run and way too cautious, she unleashes his every protective instinct.
Elisa's past never stays in her rearview mirror for long, and she refuses to put anyone else in danger. But with Alex guarding her so fiercely yet looking at her so tenderly, she's never felt safer . . . or more terrified that the secrets she keeps could put countless people in grave peril. The only way for both to fully escape their demons will take the ultimate act of courage: letting go and learning to trust each other.
Buy your copy of ULTIMATE COURAGE now:
➣Amazon: http://bit.ly/PJDucZon
➣B&N: http://bit.ly/PJDucBN
➣KOBO: http://bit.ly/PJDucKB
➣iBOOKS: http://bit.ly/PJDuciT
➣Google Play: http://bit.ly/PJDucGP


Meet the Author: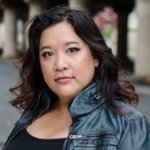 Piper J. Drake (or "PJ") began her writing career as "PJ Schnyder" writing award-winning sci-fi & paranormal romance and steampunk. She has received the FF&P PRISM award for her work as well as the NJRW Golden Leaf award and Parsec award.
Now, Piper writes romantic suspense, incorporating her interests in mixed martial arts and the military into her writing. The bestselling True Heroes series features hot military men, the women they love, and the dogs who have their backs. The Safeguard series introduces the men and women of Safeguard—an elite group of mercenaries who will go to any extreme to complete a mission…even risk their hearts.
Play Find the Piper around the Internet for insight into her frequent travels and inspirations for her stories.
PiperJDrake.com
Facebook.com/PiperJDrake
Twitter @PiperJDrake
Instagram.com/PiperJDrake
YouTube.com/ PiperJDrake