Today it is my pleasure to Welcome romance author 
Shannon Richard
 to HJ!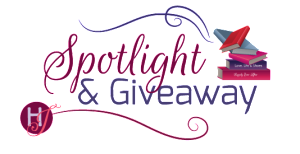 Hi Shannon and welcome to HJ! We're so excited to chat with you about your new release, Unforgettable

!


One long, hot summer would never be enough . . .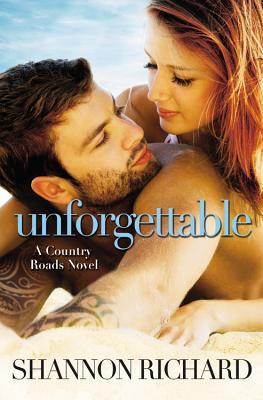 Attorney Hannah Sterling lives a life she's worked hard for. So when she unexpectedly inherits an inn, Hannah decides to take that long overdue holiday and settle her eccentric grandmother's estate. She knew there would be challenges, but what's hardest about returning to Mirabelle, Florida, is facing the man who gave her the most passionate summer of her life-and then broke her heart.
Nathanial Shepherd never forgot the redheaded goddess who lit up his world and got away. Now that she's home, Shep vows to make up for their years apart-and if the fire in her kiss is any indication, they're well on their way. But when a devastating secret from their past threatens their future, Shep must fight to heal Hannah's heart. Because this time, their love will truly be unforgettable . . .

Author Shannon dishes on Top Five Dates from Unforgettable

1. Their first date (13 years ago):
Shep took Hannah out to a dinner that consisted of fried fish, hush puppies, and sweet tea. By the time they'd left the restaurant, the skies had opened up and rain was coming down in sheets.
They were soaked the second they stepped outside. He didn't let go of her hand as they ran through the rain. He led her over to the passenger side of the car, but instead of opening the door, he pushed her up against his mustang and kissed her.
It had taken Hannah all of about a second to open her mouth and let his tongue slide in. Her arms wound around his neck while his hands gripped her waist. They stood out there kissing for God only knew how long, and the only reason they'd finally gotten into his car was because a bolt of lightening had flashed across the sky.
He drove them over to some field where he parked and they proceeded to make out in the rain. It didn't take long for the inside of his car to get hot and steamy. Yeah, the windows had been nicely fogged.

2. Hannah's first time (13 years ago):
She remembered the night she'd given him her virginity quite clearly. They'd driven out to a field in the middle of nowhere to go stargazing. But the stars had been difficult to see with the clouds that had rolled in, so they'd moved on to other extracurricular activities. He'd laid her out on a blanket and slipped his hand beneath her dress.
Her body had still been pulsing as a result of his oh-so-talented fingers when she'd pulled back and looked at him, trying to catch her breath. His face had hovered inches above hers. She'd just been able to make out his features in the dim light from the semi-cloud-covered moon. His shaggy hair had hung down around his face and she'd reached up and put her hand in it.
It had started raining at some point, just a light sprinkle. She hadn't even noticed until she'd felt his damp hair.
"What's wrong?" He was breathing a little hard himself.
"Nothing," she said, shaking her head. "I want more, Shep." Her hand slid down to his cheek.
He stopped breathing in that moment as he looked at her. "How much more?"
"All of it. All of you." She'd fallen in love with him, and she wanted everything he was willing to give her.
It hadn't been a perfect experience that first time, but by the end of the summer they sure had perfected it.


3. Mel's and Bennett's Bachelorette/Bachelor party:
This night has a lot of revelations for both Shep and Hannah. He knows that he isn't going to give her up no matter the circumstances and she finally comes to the conclusion that she can't walk away from him again. It's a massive turning point in their relationship.
4. The night they are both officially moved into the Seaside Escape Inn:
As one would imagine they were both exhausted after a day of moving all of Hannah's stuff into the inn (and after they'd both driven in a U-Haul for a day and a half down from Manhattan). But Shep knows how to be romantic like it's nobodies business. When Hannah goes into their bedroom to put something away, it's to find the room surrounded with lit candles and a picnic laid out on the rug that they'd both picked out for the room. They eat dinner and then christen the room good and proper.
5. The Epilogue…
Readers will just have to read it to see. But let's just say that Hannah savors every slow, lazy evening under the stars with her man…from there on out. And the list only ends here because the book ends there. I couldn't give just a top five dates for these two, because hard times or not, it only gets better.
Thanks for blogging at HJ!
Giveaway: 

2 Print copies of UNFORGETTABLE
To enter Giveaway: Please complete the Rafflecopter form and Post a comment to this Q: 

What did you think of the Top 5 dates? Please leave a comment for author Shannon Richard with your thoughts on Unforgettable.
Meet the Author:
Shannon Richard grew up in the Florida Panhandle as the baby sister of two overly protective but loving brothers. She was raised by a more than somewhat eccentric mother, a self-proclaimed vocabularist who showed her how to get lost in a book and a father who passed on his love for coffee and really loud music. She graduated from Florida State University with a BA in English Literature and still lives in Tallahassee where she battles everyday life with writing, reading, and a rant every once in a while. Okay, so the rants might happen on a regular basis. She's still waiting for her Southern, scruffy, Mr. Darcy, and in the meantime writes love stories to indulge her overactive imagination. Oh, and she's a pretty big fan of the whimsy.

@shan_richard
http://shannonrichard.net/
http://facebook.com/ShannonNRichard
https://www.goodreads.com/ShanRichard

Buy links:
Amazon: http://amzn.to/147rbyP
B&N: http://bit.ly/1xMUsLf
iTunes: http://bit.ly/1xMUyTb
Kobo: http://bit.ly/14Aqpvf
GooglePlay: http://bit.ly/1vYOBl9