Today it is my pleasure to spotlight 

UNRAVELED

by USA Today bestselling author Jen Frederick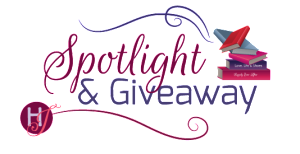 UNRAVELED: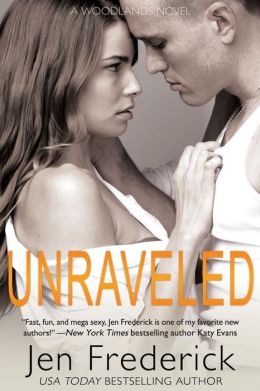 Twenty-five-year-old Sgt. Gray Phillips is at a crossroads in his life: stay in the Marine Corps or get out and learn to be a civilian? He's got forty-five days of leave to make up his mind but the people in his life aren't making the decision any easier. His dad wants him to get out; his grandfather wants him to stay in. And his growing feelings for Sam Anderson are wreaking havoc with his heart…and his mind. He believes relationships get ruined when a Marine goes on deployment. So now he's got an even harder decision to make: take a chance on Sam or leave love behind and give his all to the Marines.
Twenty-two year old Samantha Anderson lost her husband to an IED in Afghanistan just two months after their vows. Two years later, Sam is full of regrets—that she didn't move with her husband to Alaska; that she allowed her friends to drift away; that she hasn't taken many chances in life. Now, she's met Gray and taking a risk on this Marine could be her one opportunity to feel alive and in love again. But how can she risk her heart on another military man who could share the same tragic fate as her husband? UNRAVELED on Goodreads: http://www.goodreads.com/book/show/18500128-unraveled
Jen Frederick's Woodlands Characters Order Up Some Fun
Samantha Anderson, the heroine from author Jen Frederick's latest New Adult novel UNRAVELED, is a part time bartender. Hanging out at the popular watering hole has its advantages, especially when Gray Phillips tags along with the Woodland hunks. So what does Sam serve up to her delicious new man and his friends?
Gray (from UNRAVELED): Whiskey, straight up. That's what he drinks with his dad and his brothers. It's pretty much a tradition in his family.
Grace (from UNDECLARED): Creamsicle. Vanilla vodka, triple sec, orange juice, and half and half. The drink reminds her of creamsicle treats that her father used to buy her when she was young.
Noah (from UNDECLARED): Smith & Wesson. It's made of coffee liqueur and vodka. Noah is constantly on the go and is juggling multiple tasks at once. He needs the coffee. Plus, the name of the drink is appropriate for a former Marine.
Bo (from UNSPOKEN): Horny Bull. It's made of tequila and orange juice. Bo would say this is the perfect breakfast to have write before a test. The name describes exactly how he feels around AnnMarie.
AnnMarie (from UNSPOKEN): Moscow Mule. Made of vodka, lime juice, and ginger beer and served cold in a special copper mug, this drink says that AnnMarie is refreshing, a little complicated, but very special.
GIVEAWAY:

Three digital copies of UNRAVELED by Jen Frederick.
To enter Giveaway: Please complete the Rafflecopter form and post a comment to this Q:

What is your Favorite cocktail of choice- Alcoholic/Non-Alcoholic? Do you have a fav. cocktail recipe? Care to share?
About the Author:
Bestselling author Jen Frederick lives with her husband, child, and one rambunctious dog. She's been reading stories all her life but never imagined writing one of her own. Jen loves to hear from readers so drop her a line at jensfrederick@gmail.com. Website: http://jenfrederick.com Facebook: https://www.facebook.com/AuthorJenFrederick Twitter: https://twitter.com/JensFred