Today it is my pleasure to Welcome author
Jessica Gilmore
to HJ!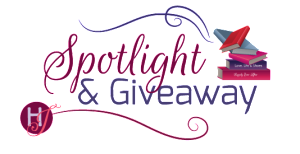 Hi Jessica and welcome to HJ! We're so excited to chat with you about your new release, Unveiling the Bridesmaid!

Hello! Thank you for having me…

Please summarize the book for the readers here: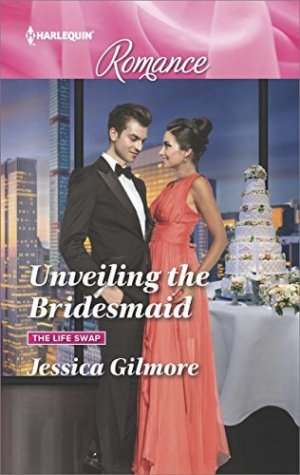 Hope McKenzie hoped her six month secondment in New York would help her reinvent herself. After nine years of caring for her little sister, Faith, didn't she deserve a little me time? But Hope soon realises that a change of location, new clothes and a haircut isn't enough and she's fallen back into her solitary habits, so when her sister calls and begs her to help organise a whirlwind wedding Hope agrees. What else does she have to do after all? Besides, she's spent the last nine years making sure her sister has the perfect life, she's not going to stop now. But in order to make sure her sister's wedding is perfect she needs the help of artist Gael O'Connor, step brother to the groom.
Gael has no intention of getting involved in his step brother's wedding – after all, their parents aren't even married anymore, but he does need a model for the last painting for his exhibition and Hope could be just who he is looking for. So he makes her a deal – he'll use every one of his extensive contacts to help her organise a perfect wedding if she'll pose for him – nude.

What's your favorite line(s) from the book?:
She had sunk her teeth into the apple, juice on her lips. He tried not to stare, not to be too fascinated by the glistening sweetness, but his eyes were drawn back to the tempting plumpness. The serpent knew what it was doing when it selected an apple; Adam had never stood a chance
When you sat down to start this book, what was the biggest challenge you faced? What were you most excited about?
I decided that Gael's exhibition would be based on Manet's Olympia even though I know very little about art and even less about the history of art so there was a lot of research to do – but I really love the bold sensuality of that painting and thought it would be the perfect challenge for shy, reserved Hope. I hope that I got the level of detail right and that readers find the idea as seductive as I did.
Hope was my first virgin heroine and I was really excited about the challenge of making her decision to sleep with Gael believable, sympathetic and – of course – sexy.
Please tell us a little about the characters in your book. As you wrote your protagonist was there anything about them that surprised you?
I set the book in New York and I really wanted the city to be an extra character, to give every scene a glamorous, gorgeous backdrop and to whisk my readers away to iconic settings. When I decided to write an entire book set in New York I wanted to evoke that Gossip Girl feeling of decadence and luxury. My characters are based, looks wise, on Blair Whaldorf and Dan Humphries because I loved the sexual tension between those two but, although Gael has some similarities with Dan, an outsider looking in and commentating on a gilded society, Hope ended up being completely opposite to Blair. She was her own person from page one, possibly the strongest, most fully formed character from the get go I have ever written. The book is about sisterhood and family as well as a romance and, although I don't usually cry at my own books, there's a few scenes in this that made me weep buckets when I wrote them!
What have you learned about your own writing process/you as an author while writing this book?
This book was surprisingly easy to write. It's the second in my Life Swap duet, a series which started with In the Boss's Castle so I already had a good idea what I wanted to say when I started it. In the Boss's Castle, for some reason, was very difficult to write and took many rewrites and some substantial edits but Unveiling the Bridesmaid was a dream of a book. In fact I had trouble sticking to my word count there was so much I wanted to say! I did learn the importance of doing my research first as I had to keep breaking off to check setting details or find out how an artist would set about an oil painting and that was frustrating – although I then got sucked into loads of fascinating articles!

The First kiss…
'Gael studied her for a second longer and Hope stared back more brazenly than she ever had, allowing all her need and want and desire to spill out until, with a smothered groan, he leant in, arms either side of her head, his face close to her, mouth within kissing distance, almost.
Hope moistened her lips.
'Let's get this straight,' he said. 'If there's going to be any seducing tonight then I'll be the one who's doing it.'
Her body liquefied again, every bone melting so she felt as if she could simply slide off the chaise to lie in a puddle on the floor—and he wasn't even touching her. Only then he was, one hand tilting her chin up before he claimed her mouth with his and the last coherent thought Hope knew was that when it came to seduction Gael was right: he was definitely the one in control.'
Did any scene have you crying or laughing (or blushing) while writing it?
Although this book did make me cry – and some of the painting scenes made me blush! – there is (I hope) a lot of humour in the book as well. I really enjoyed the wedding dress shopping scenes, especially as it meant I could call binge watching Say Yes to the Dress research!
'The next dress was no better unless Faith dreamed of dressing up as Cinderella on steroids. The bead-encrusted heart-shaped bodice wasn't too bad by itself—if copious amounts of crystals were your thing—but it was entirely dwarfed by the massive skirt, which exploded out from Hope's waist like a massive marshmallow. A massive marshmallow covered in glitter. Gael didn't even have to speak a word—the expression on his face must have said it all because Hope took one look at his open mouth and raised eyebrows and retreated, muttering words he was pretty sure no nicely brought-up Cinderella should know.'
If your book was optioned for a movie, what scene would you use for the audition of the main characters?
I would use the first time they meet because I think it sums up both characters perfectly. There's a little misunderstanding between them…
''My clothes? You want me to take them off?'
'Well, yes. That's why you're here, isn't it?'
He moved around to face her at the exact same moment she let out a scandalised-sounding, 'No! Of course not. Why would you think that?'
Who on earth was this? Dark-haired, dark-eyed, petite with a look of outraged horror. She was pretty enough, beautiful even if you liked the 'big dark eyes in a pale face' look. But he was expecting an Amazonian redhead with a knowing smile and whatever and whoever this girl was she certainly wasn't that.
'Because I was expecting someone who was supposed to be doing exactly that,' Gael said drily. 'But you are not what I ordered. Too short for a start, although you do have an interesting mouth.'
'Ordered?' Her cheeks reddened as the outrage visibly ratcheted up several notches. 'I'm sorry that I'm not your take out from Call Girls Are Us but I think you should check before you start asking complete strangers to strip.''
Readers should read this book….
This is a hard one! Readers should read this book because it's an emotional, sensual book with a gorgeous hero and heroine you'll be rooting for from the first page – hopefully!

What are you currently working on? Do you have any are up-coming releases?
I have just finished Her New Year Baby Secret which is the fourth and final book in a mini series 'Maids in Chelsea'. My book wraps up the series and is set in London and Venice and it was a lot of fun to write! I'm currently working on another mini series book and this is my first Royal romance. I'm loving it so far, a gorgeous island, a broken ballerina and a new Crown Prince determined to do his duty. Delicious.
Thanks for blogging at HJ!
Giveaway:

Three signed copies of Unveiling the Bridesmaid – this is open internationally.
To enter Giveaway: Please complete the Rafflecopter form and Post a comment to this Q:

I got to watch a lot of Say Yes to the Dress whilst writing this – purely as research of course! What's your guilty pleasure?
Excerpt from Unveiling the Bridesmaid:
Which meant, she supposed, that he thought she could portray sexuality. Awareness quivered through her at the idea. Awareness of his height, of the lines of his mouth, the steeliness in his eyes. It was an attractive combination, the dark hair, such a dark chocolate it was almost black, and warm olive skin with the blue-grey eyes.
Eyes fastened solely on her. Hope swallowed. It had been a long time since anyone had intimated that they found her sexy. Attractive, useful, nice. But not sexy. It was a seductive idea. Hope stared at the red couch and tried to imagine it: her hair piled up, pulling at the nape of her neck, the coolness of a pendant heavy on her naked breast, the way the rubbed velvet would feel against the tender skin on her thighs and buttocks, against her back.
How it would feel to have that steely gaze directed intently on her, to have him focus on every hair, every dimple, every curve, Hope sucked in her stomach almost without realising it. Every scar.
Hope's cheeks flamed. How could she even be having this conversation? She didn't wear a bikini, for goodness' sake, let alone nothing at all. If she could shower in her clothes she would. As for tapping into her sexuality…she swallowed painfully. How could you tap into something that didn't actually exist? Even if she had the time and the inclination to lie there exposed she didn't have the tools.
Excerpts. © Reprinted by permission. All rights reserved.

Book Info:
A devastating accident left Hope McKenzie sole carer for her little sister. So now her sister is engaged, Hope will do all she can to organise the wedding – even if that means dealing with reluctant Best Man, Gael O'Connor!
Famous New York artist Gael has spent his life observing his parents' affairs – he's convinced love is a sham. But, spending time with shy Hope, he coaxes her out of her shell. And soon wonders if this beautiful bridesmaid is what he's been missing all along!
Meet the Author: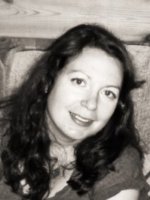 A charity-working, dog-walking, child-wrangling, dust-ignoring bookworm, Jessica lives in the beautiful and historic city of York with one patient husband, one daughter, one very fluffy dog, two dog-loathing cats and a goldfish called Bob.
As day dreaming is her very favourite hobby and she loves a good happy-ever-after Jessica can't believe she's lucky enough to write romance for a living. Say hi on Twitter at @yrosered or visit sprigmuslin.blogspot.com
Website | Facebook | Twitter |