Today it is my pleasure to Welcome romance author
Erin Nicholas
to HJ!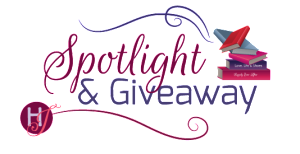 Thank you so much for having me! I love visiting you girls 🙂
Five things on your bucket list: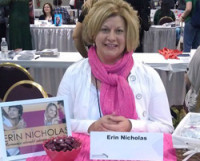 Ooh, good question. Let's see… I'm SO fortunate to be able to say that publishing a book was on there and I can cross that one off 🙂 I also always wanted to own my own business and be my own boss. December of 2012 that became a reality 🙂 So what's left? I definitely want to… no HAVE to… go to Europe some day! I'd really like to get a tattoo– I just can't decide what and where! And I would really like to say that I've been in all 50 states… been to lots but have a few to go.
Would you rather… have a beautiful house and an ugly car or an ugly house and a beautiful car? Why?
Beautiful house 🙂 Don't care about cars much… as long as it gets me from point A to point B!
Let's talk about your newest release: Up By Five
If you had to summarize the book for the readers here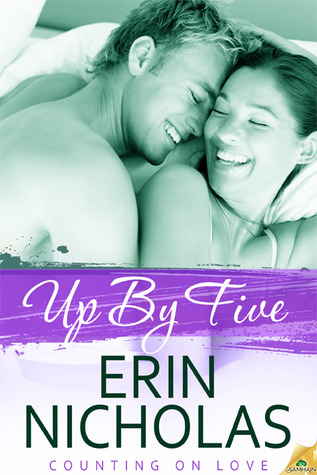 This is the fifth and final book in the Counting on Love series and it's finally Conner's story. Conner is the brother of the heroines in the four previous books– the protective older brother who hasn't been so cool with his sisters falling for his best friends! So, now it's time for Conner to be the one head over heels and I found the perfect woman in Gabby to do it.
Conner is the guy who takes care of everyone. So when his friend and co-worker loses her apartment in a fire, he insists she stay with him. But up until that moment, Conner's thought of Gabby as one of the guys. With her living with him,he quickly realizes that is very much not the case 🙂
But he's shocked to find out that she doesn't *want* his attention. That's never happened to him before! So, it's very fun watching him have to work to impress a woman 🙂
Please tell us about the characters in your book?
Conner Dixon, our hero, is an ace paramedic, the quarterback for the Omaha Hawks amateur football team and a cocky ladies man. He is a protective big brother, a great friend, a natural leader and… has never met a woman that he couldn't charm. He's happily unattached and is, in fact, looking forward to a sort-of "retirement" now that his sisters are all in love and being taken care of by their guys.
Gabrielle Evans is a paramedic on Conner's crew and has been happily just one of the guys for the past two years. She has her sights set on medical school in just a few months and is working on simplifying her life before then. Which is a chore considering her huge, meddling, crazy family. The last thing she needs is *more* people and chaos– which is exactly what being involved with Conner will bring to her life 🙂 She is determined, driven, confident and calls Conner on all his b.s. Of which, there is plenty! 🙂
As you wrote your protagonist was there anything about them that surprised you?
Not really. I've known Conner for four books before this one! I know this guy pretty well! Gabby too. She is a very straightforward woman who knows who she is and what she wants. I love that about her! 🙂
What scene did you most enjoy writing? Why?
There were a lot of fun scenes in this one. The scene at the fire at Gabby's apartment was fun… any time Conner is a little– or a lot– out of his element is fun…
"Fine." Sierra was here now. He could leave her alone. "So, um, Gabby…if you need anything, all you have to do is ask, okay?" he said. "I'm sorry about…all of this."
She gave him a small sad smile. "Thanks. I'm glad no one was hurt. And like they say, it's just stuff. But it was my stuff. So, yeah, this pretty much sucks."
He nodded. He could imagine. "Well, I'm serious—anything you need."
Her smile brightened and he felt stupidly pleased that he'd cheered her up somehow.
"Thanks, Conner."
"Okay."
He stood looking at her. Her hair was really long. And it looked thick. It was really shiny too and had a slight wave to it. She looked good with her hair down.
Sierra cleared her throat and Conner glanced at her. She gave him a what-are-you-doing look.
Right. What was he doing? Nothing. Leaving. He was done here.
But he didn't feel like he was done.
He had no idea what else he thought he might need to do, but he didn't feel done.
"You okay, Conner?" Sierra asked.
He nodded. "Yeah. I'm…glad you're safe, G."
"Thanks."
Her smile, even bigger than before, called his attention to her mouth again.
That along with the skimpy sleepwear and the surprising curves and the tousled hair…
One thing was clear—Gabrielle Evans was not just one of the guys.
What scene was the hardest to write? Why?
There weren't any really tough ones in this book 🙂 But the scene where Conner starts realizing that he maybe doesn't have all the answers was hard on *him*…
"You do the same thing with Emma. Instead of talking to her about how she's a little freaked out by the whole baby thing, you buy her elaborate gifts," Nate said.

Yes, he most certainly did. He didn't have a clue how to reassure her about the pregnancy and labor and delivery and motherhood. He didn't know anything about the pregnant female body or babies. But she'd been all smiles when she'd seen the car seat. "You're just pissed that I got that car seat for her before you did."

"Yeah, that's annoying as hell," Nate admitted. "And we know that's part of why you're doing it. But that's not all of it."

His friends were insightful now? Was this a side effect of falling in love? Because it was extremely irritating.

"That's right, I also do it because I'm retired."

Shane snorted. "Retired from what?"

"Being worried, being the hard-ass, pacing the floor and cleaning up messes."

Which meant he shouldn't care that Gabby was leaving him out. He should be happy and grateful. He didn't fucking feel happy or grateful. He felt like biting someone's head off.
Who would you cast in the role of your characters if your book was optioned for a movie?
For Conner– Ryan Reynolds. Or Ryan McPartlin… Ryans are always good 🙂
For Gabby– Daniela Ruah
If you could have given your characters one piece of advice before the opening pages of the book, what would it be and why?
I think these two learned exactly what they needed to in this book… so I'm not sure I'd warn them ahead of time 🙂 But I might tell Gabby that she needs to relax. She can handle it all. And Conner… well, I'd just give him a big hug. He tries so hard and really wants to be everyone's hero but he needs to know it's okay to not always have all the answers.
What are you currently working on? What other releases so you have planned for 2014?
This summer I'm releasing a new series, Sapphire Falls! Getting Out of Hand will be out in June, Getting Worked up in July and Getting Dirty in August! I'm really excited! Then I have a fun project this fall with Samhain Publishing that I can't wait to tell readers more about!
Thanks for blogging at HJ!
Giveaway:

Choice of any of the Counting on Love books in any e-format! She's the One, It Takes Two, Best of Three, Going for Four or Up By Five!
To enter Giveaway: Please complete the Rafflecopter form and Post a comment to this Q:

Conner is the oldest of five…w ith FOUR younger sisters! I'm the oldest of two… with a younger sister. Do you have siblings? How many and where do fall in the order?
Excerpt
"Um." She dug into the bag and pulled out a huge hot-pink T-shirt and an even bigger pair of turquoise sweatpants. He'd also added a travel-sized bottle of shampoo, a bar of soap in summer-floral scent, a box of crackers and a candy bar.
And not a plain old chocolate bar, but a dark-chocolate truffle candy bar.
Damn, the guy was good.
Except…"These are huge."
He glanced over at the T-shirt she was holding up. "You think?"
She laughed, realized he was serious, and frowned. "Hey, what size do you think I wear?"
His gaze ran over her, then he shifted on his seat and started the truck. "I haven't given it a lot of thought before," he muttered.
She knew that. Of course she knew that. But it stung a little.
It was good, she insisted. Her efforts to stay off his girl radar had worked. But he thought she wore an XL T-shirt and sweats? Seriously?
"Just put them on, okay?" he asked, pulling out onto the street.
"I will as soon as I shower," she told him, stuffing the clothes back into the sack.
"Now would be better." He pulled up at a stoplight.
"What I'm wearing smells like smoke, my hair smells like smoke, I've got soot and dirt on me. I'm just going to ruin the new stuff."
"Gabby," Conner said, his voice tight.
"Yeah?"
"Put the damned things on. Please."
She looked at him. It was clear he was clenching his jaw. "What's with you?"
"I just need you to be more covered."
"I'm wearing a blanket."
"But I've seen what's under the blanket." He pulled away from the light.
"But—" Then his words sank in. He was thinking about what was under the blanket? And it was making him want her more covered. She felt herself grin. "What's under the blanket is what's going to be under the huge sweatpants, you know."
"Yeah, but those huge sweatpants are ugly. It will help." He dropped his voice to a mutter. "Like the uniform has for the past two years apparently."
She glanced over. "You know I heard that, right?"
He shook his head. "Sorry. I promise to be good."
"What's that mean?"
"It means I haven't really noticed that…" He trailed off, looking a bit sheepish. "I haven't appreciated…" He sighed. "You don't have to worry about me hitting on you, Gabby. You can stay with me and we're friends like always and that's it. I don't want you to be uncomfortable around me now that I've realized…"
She didn't wonder at why he'd trailed off—he'd noticed she was a girl.
Fuck.
This was exactly what she'd been avoiding all this time.
"Are you kidding? My apartment just burned down, I look like hell and the thought of hitting on me has occurred to you now?"
He grimaced. "I know. I sound like a complete asshole who's led around by his dick."
"Well…yeah, a little."
"In my defense, the thoughts started with your cock-sucking comment the other day."
Thank god he was driving. If he'd been looking at her he would have noticed that she had a hard time swallowing.
She should have never said that. She'd said it to get a rise out of him, but she hadn't thought through just how affected she would be by the exchange. Especially when he brought it up again. But she wasn't used to carefully choosing her words around men. The men she hung out with were relatives or had known her since she was a kid. There was no chemistry there.
With Conner…that was definitely not the case.
She'd felt the spark the first time she'd met him. And she'd promptly done everything she could to squelch it. Or at least keep it from fanning into something more.
"I was wearing my uniform the other day when I said the cock-sucking thing."
He took a deep breath. "It would be great if you could not say the word cock."
She raised an eyebrow. "That's all it takes? You really are a slave to your libido."
"No, it's usually harder than that."
There was a beat of silence, then he groaned as she laughed.
"I didn't mean that."
She snickered. "What did you mean?"
"I meant, that it's usually more difficult for a woman to get me wound up than just saying one word."
"So, what's going on here?"
"I'm going to chalk this up to the damsel-in-distress thing." He was staring resolutely at the road in front of them.
"The damsel-in-distress thing?" she repeated. Then her eyes widened. "Are you referring to me as the damsel?"
He lifted a shoulder. "Yeah. A woman I know and care about is in trouble and I get all protective."
There was a crazy warm feeling that filled her stomach at that. She frowned. That was a bad idea.
"Protective and turned on aren't the same thing," she pointed out. "And I wasn't in distress the other day when I said—"
"We both know what you said," he broke in. He gave a disgusted sigh. "If it's not that, then it's simply that I finally realized you have boobs. And that does kind of make me an asshole."
She couldn't help her grin. "You're an asshole because you just now realized I have boobs—"
"It would also be great if you didn't say boobs."
Her grin grew. "Or you're an asshole because you're all worked up simply because I have…those."
He shifted on his seat again. "Yes."
She laughed at that. "In all fairness, I've been hiding…them…from you. So it's not totally your fault that you didn't notice."
He glanced over. "What do you mean?"
Did she want to get into this? It seemed like they were putting it all out there and maybe that was a good idea. They were going to be living together and she did not need Conner to hit on her now. She did not need any further complications in her life. She was trying to simplify. Nothing about being involved with Conner Dixon would be simple.
"I've been downplaying the whole girl thing. I dress down, avoid makeup, wear my hair up."
His gaze went to her hair. "I do like your hair down."
"Exactly. I've kept you from noticing that."
"Why?"
"Because I didn't want you hitting on me."
"And all it takes to keep me from hitting on a woman is her hair up and no lipstick?"
She smirked at him. "Apparently."
He narrowed his eyes at her, then looked back to the road. "And you were so turned off by me that the idea of me flirting was disgusting."
Gabby wondered if any female, anywhere, would find Conner disgusting. "No," she said honestly. "I knew if you flirted, I'd flirt back and it would be distracting. We work in situations that require our full concentration and dedication. And I definitely didn't want to deal with working with you after we broke up."
He looked over again, his eyebrows up. He looked mildly amused. "How do you know it would have gone beyond flirting?"
"It would have." She couldn't say exactly how she knew, but she did. She'd been around men all her life. All of her brothers and cousins had friends. She'd been flirted with plenty. And it was very rare to feel a spark like she felt with Conner.
His smile grew. "Then how do you know it would have gone beyond just a one-night thing?"
She gave him a look. "You would have never been able to keep it to one night."
He chuckled. "You might be right about that. I like you. I don't always really like the women I take home."
She didn't say anything, but she did roll her eyes.
"I know how that sounds," he said, even with her lack of response. "What I mean is, I don't really know them. I know you. We probably would have dated for a while. If you were my type."
"I thought we just established that I do have boobs."
"Touché," he said with a tip of his head. "But I'm not into tall brunettes. I like curvy blondes."
Uh-huh. It did seem that way.
Gabby didn't analyze her actions. She simply let the blanket fall away from her shoulders as she reached for the Carl-Mart bag.
Conner glanced over and she felt the truck swerve slightly. "What are you doing?"
"I realized you were right," she said, pulling the candy bar from the bag.
"Right?"
"I'm not your type. So there's no reason to worry about being modest."
"Put the sweatpants on."
She looked at him as she bit into the chocolate. "No. I'm warm now."
He hit the button to turn the AC on.
Book Info:
He's got the last thing he ever wanted…and it's the best thing that ever happened.
Counting on Love, Book 5
Ace paramedic Conner Dixon has sworn to never live with another woman after raising his four younger sisters. Now that they're all in love, Conner's ready to retire—from worrying, fixing problems, and cleaning up messes. Yet when fellow paramedic Gabrielle Evans's apartment burns down and she needs a place to stay, he can't say no.
Gabby's penchant for poker and her ability to overhaul a transmission definitely make her different from Conner's usual women—not to mention a total lack of interest in getting involved with him. With her sights set on medical school, Conner's crazy mix of family and friends is the last thing Gabby needs right now.
But within forty-eight hours of moving in, Gabby's up to her eyeballs in a family crisis and Conner's got the last thing he wanted—a girl and all her stuff, all over his stuff. Still, the more she makes herself at home, the more he thinks that maybe this is exactly where her stuff should be. For good.
Warning: Contains a girl who thinks she wants to be just one of the guys, a guy who happily proves why that won't work, and a very good reason to buy cinnamon roll icing—you know, other than for use on cinnamon rolls.
Book Links:
Author Bio
Erin Nicholas is the author of sexy contemporary romances. Her stories have been described as toe-curling, enchanting, steamy and fun. She loves to write about reluctant heroes, imperfect heroines and happily ever afters. She lives in the Midwest with her husband who only wants to read the sex scenes in her books, her kids who will never read the sex scenes in her books, and family and friends who say they're shocked by the sex scenes in her books (yeah, right!).
Website | Facebook | Twitter |