Spotlight & Giveaway: Contemporary Release from
Crimson Romance
Crimson Romance: We're the place to find heartwarming, smart romances in your favorite genres – including contemporary, historical, paranormal, romantic suspense, and spicy! You'll find fresh takes on classic themes, new themes that will delight and excite you, heroes you'll fall in love with, and heroines you'd want to meet in real life. Explore our site to discover more about our new and forthcoming releases, and enjoy many features such as our Crimson Romance blog, author interviews, sample chapters, contest opportunities, and more!
Giveaway: Thanks to Crimson Romance, I am giving away 3 prize pks to 3 lucky Winners
PK1: All Over the Place by Serena Clarke and In the Nick of Time by Sylvie Fox
PK2: Perfect Partners by Stephanie Cage and Sold As Is by Holley Trent
PK3: Starstruck by Yael Levy and Love Above All by Juliet McCarthy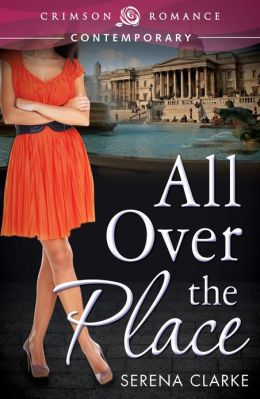 Release date: 18 February 2013

Book Blurb: Livi Callaway has fled back to London after a reality TV disaster in New Zealand. Safely anonymous in the big city, she's determined to stay under the radar from now on. But her attempts to build a new life are complicated by unexpected visitors from her old one, and new dangers and temptations lie in wait.

Late one night, she meets a mysteriously sexy American on the Underground – and the events that follow take her from Pooh Bear to the golden lights of Paris, via a trail of rock stars dead and alive. A family in disarray, a determined Swede, a crazed Australian and a childhood friend (who might yet be more than that) have her all over the place as she tries to discover the American's secret – while keeping her own.

With help – and occasional hindrance – from her friends, what she eventually finds is something unexpected . . . sometimes, running away can lead you to exactly what you didn't know you needed.

Sensuality Level: Behind Closed Doors/Contemporary

Author Bio: Serena Clarke has had her fair share of adventures and disasters, living in thirty-nine houses, in seven cities, in four countries. She's now settled in New Zealand, and all those ups and downs provide great inspiration for writing. Luckily, she has a tall, dark, and handsome husband to help look after their two boys while she dreams up stories. Turns out that happily-ever-afters happen in real life too.

For more about Serena Clarke:

https://www.facebook.com/SerenaClarkeAuthor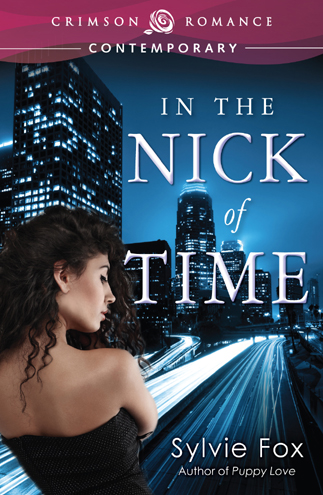 Release date: 25 February 2013Book Blurb:
Hot nights, huge consequences.

Divorced and done with her dry spell, Holly Prentice is ready to get back in the game. But with two conditions: her future mate can't be married to his career, and he has to have a couch.  Nick Andreis loves his job, and his only furniture is a king-size bed. He's also single, sexy, and six years Holly's junior.  Any guy this hunky and carefree can't be serious about the future.

After one spontaneous and explosive night, Holly decides that her search for Mr. Right can wait.  Nick can be Mr. Right Now.

Nick has waited years for Holly.  Now that she's dating again, he's determined to be the only man in her life.  He wants what Holly wants: forever.  Convincing her of that won't be easy, but Nick agrees—with fingers crossed behind his back—to Holly's idea that they can be bed buddies until someone serious comes along.  His plan: use the time between their passionate nights to convince her that he is the one.

Will Holly's unexpected pregnancy change the rules of their games? Or can they both decide to play for keeps?

Sensuality Level: Sensual/Contemporary

Author Bio: I write the kinds of books I love to read. The quirky characters in my romance novels experience passion, angst, and conflict, but always get their "happily ever after." I live in Los Angeles with my husband, son, and a handful of rescued pets. When I'm not hanging out in Hollywood, I'm eating my way through Budapest.

Read more about Sylvie at www.sylviefox.com.  Connect at facebook.com/sylviefoxbooks.  Follow her on Twitter @sylviefoxbooks, on Pinterest at www.pinterest.com/sylviefox and Goodreads at www.goodreads.com/sylviefox.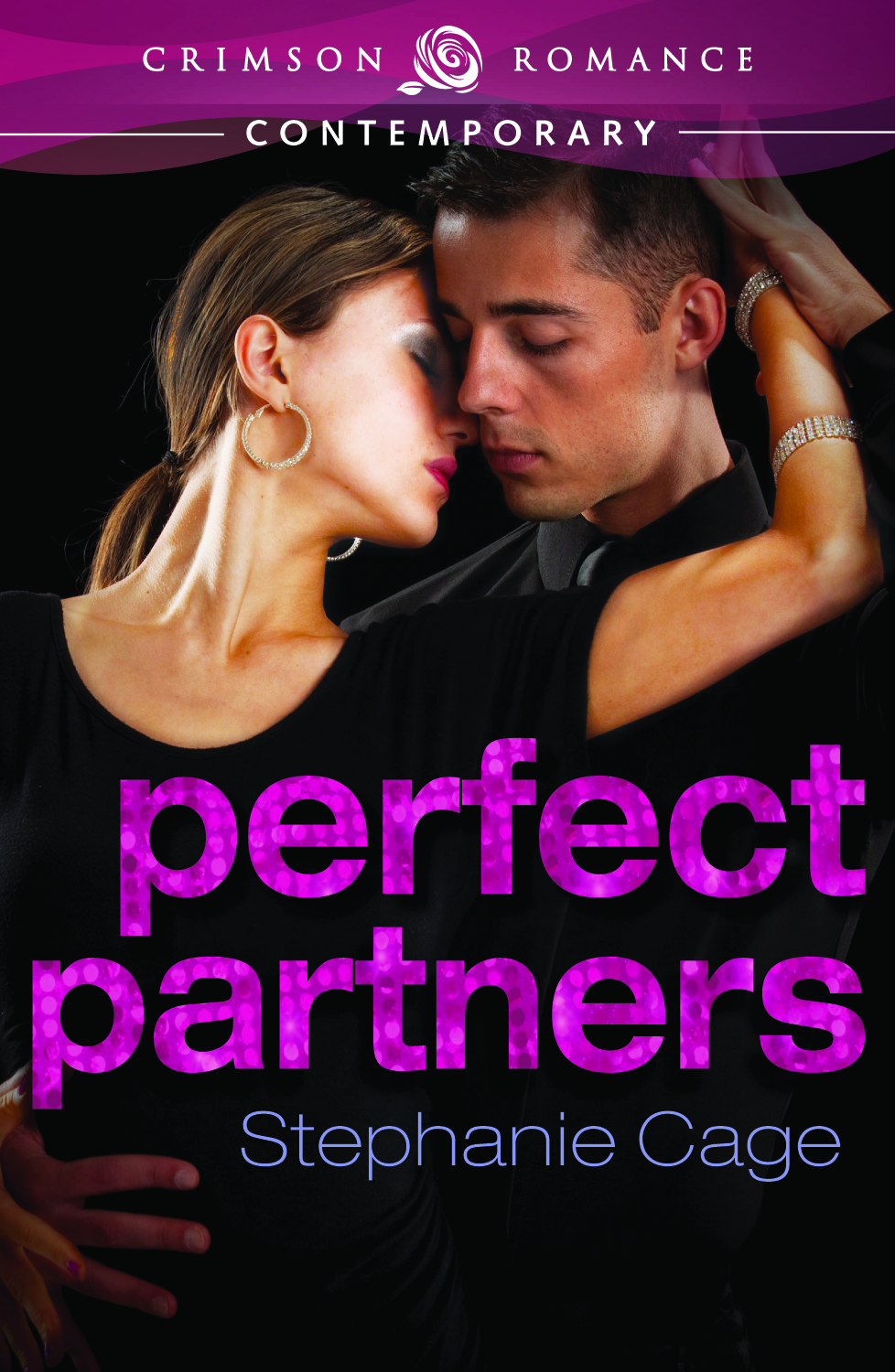 Release date: 25 February 2013

Book Blurb:
"What's he doing back in London after all this time?"

Eight years ago, Lisa Darby's dancing partner and first love, Redmond Carrington, left London for a fun summer on the cruise ships – and never came back.  Lisa's grown up a bit since then, and she'd like to think she's prepared for anything, but when Red comes back from America with a proposal for her, she's not sure she's ready for what he's suggesting.

A TV studio is filming a knockout competition of six of the world's best couples – each of them partners both on and off the dance floor.  Redmond wants Lisa to pose as his girlfriend so that they can compete.  It's an unbelievable opportunity for an aspiring professional dancer, and the spectacular prize money would help save Lisa's beloved dance studio, which is in need of major renovation.

Scooping the prize is going to take the performance of a lifetime from Lisa and Redmond, but with the sizzling tension between them, they might just pull it off.

It turns out that putting on an act for the cameras is the least of Lisa's worries.  As time goes on and she rediscovers her feelings for Redmond, she's left questioning what's really behind his offer, and where their partnership is heading this time.

Sensuality Level: Sensual/Contemporary

Author Bio: Stephanie Cage lives in Yorkshire and is passionate about books, ballroom dancing, and musical theatre.  Learn more about her at www.stephaniecage.co.uk or follow @Stephaniewriter.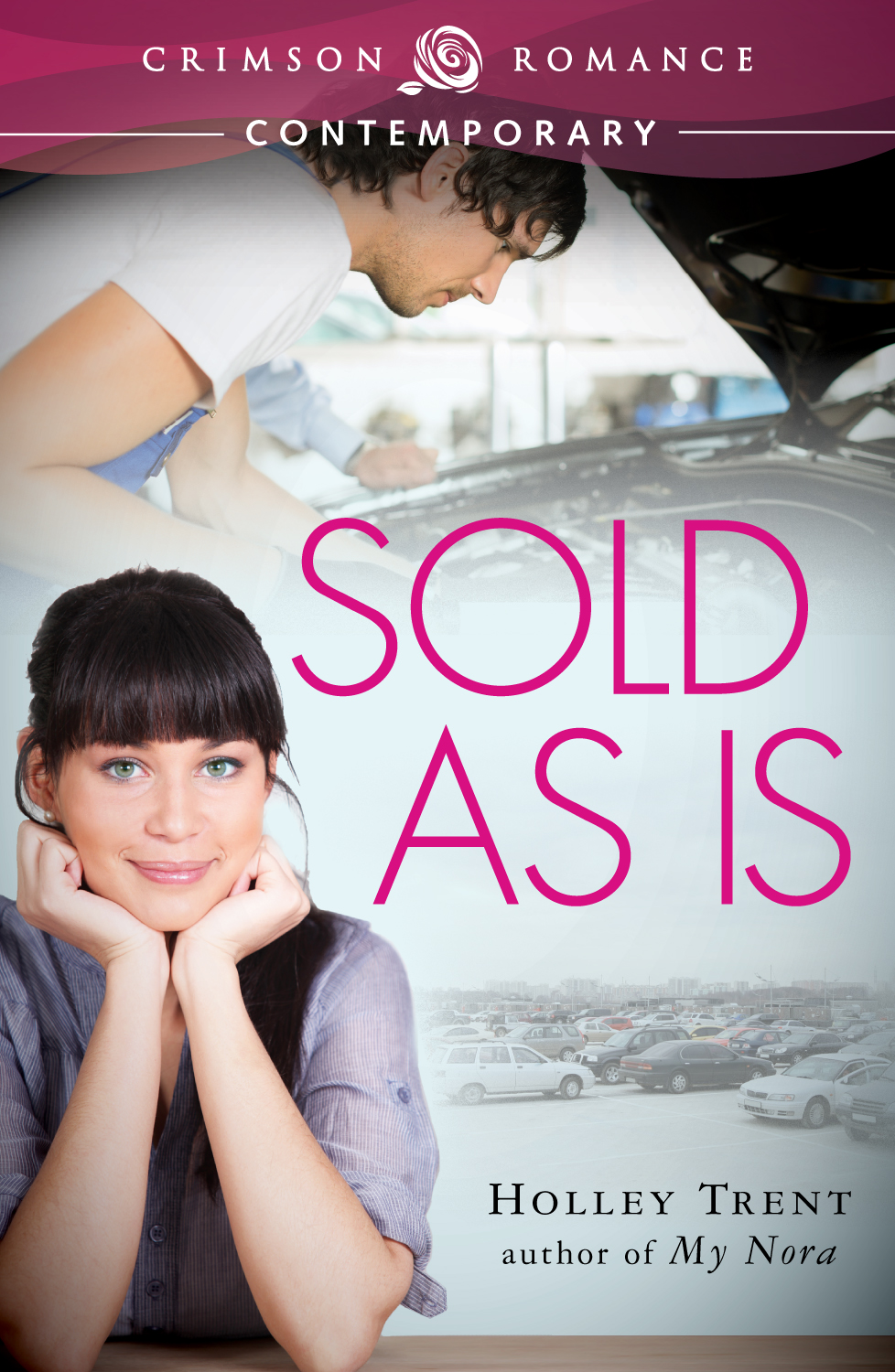 Release date: 25 February 2013

Book Blurb:
Mandy McCarthy is unlucky in love and hapless on the job. In six weeks, she couldn't sell a single used car at her stepfather's lot.  Just when she begins to fret that her fortune will never turn around, her salvation arrives at Archie's A-1 Autos in a surprising form: the governor's son.

Not only does Aaron Owen want to recruit Mandy to work for his car charity, but the two have an instant attraction that has them sneaking off for trysts during test drives. Unfortunately, Governor Owen plans to run for re-election and he expects his grown son to keep his nose clean.

That means no shagging his staff, and definitely no falling in love with wildcards—at least not until after the election.

Mandy doesn't want to play secret lovers and would rather let the love of her life go than hide as if she's a dirty little secret. With the governor blackmailing his son and threatening to pull his charity's grant funding if he doesn't drop her, Mandy figures her luck will run out again unless someone's willing to swing a U-turn…but who 

Sensuality Level: Sensual/Contemporary

Author Bio: Holley Trent is a Carolina girl who currently lives in Colorado. When she's not busy writing rural romances, she's waxing poetic at holleytrent.com/blog or navel gazing on Twitter under the handle @holleytrent.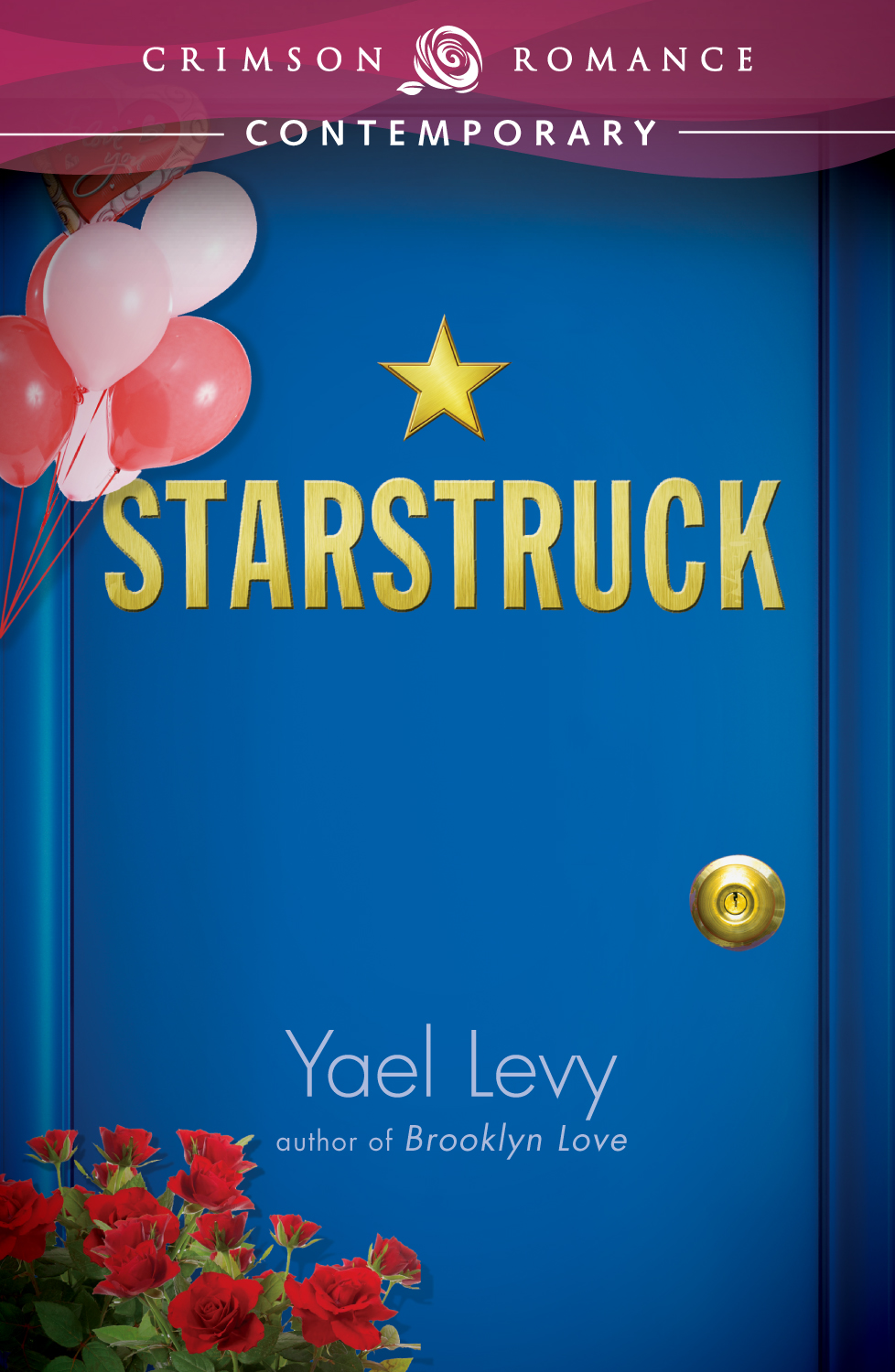 Release date: 25 February 2013

Book Blurb:
All that Jewish Brooklyn homemaker Abby Miller wants is to get her romance novel published, and know what it is to fall in love. Only in a semi-arranged marriage with a medical-resident husband who's never home and overwhelmed raising their kids, Abby's goals seem less likely than ever. On top of that, her husband DAVID decides to move—away from her mother!

Abby tries to balance everyone's demands: her kids, mother, David's—until meltdown: She is scared that David might have an affair with a colleague. Trying to save her marriage, Abby embarks on a mission to reignite their romance. However, when she nearly kills a soap opera star in an accident and finds a severed hand in the park– everything just gets more complicated. Thank God her best friend Sara is the Assistant D.A. for Kings County!

Orthodox Jewish Assistant D.A Sara Oppenheimer is turning thirty and very angry. She's angry that perps who kill little children still walk the streets. She's angry that she has to date an endless parade of bozos and still hasn't found anyone to love, and most of all she's angry that the Russian embassy is impeding her prosecution of a clear-cut Russian mafia hit.

When hunky cop Jeffery Hammond, who witnessed the hit, is assigned to her case, for once Sara has met her match in every way.  Only, to be with Jeff, she'd have to turn her back on her faith and break her grandmother's heart.

Will these best friends follow their hearts?

Sensuality Level: Behind Closed Doors/Contemporary

Author Bio:  Originally from Brooklyn, NY, Yael Levy is an author and illustrator who currently resides in Atlanta, GA. She is the author of Brooklyn Love.
Love Above All by Juliet McCarthy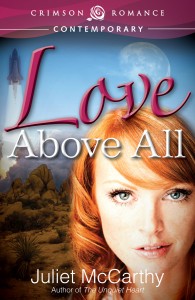 Release Date:
4 February 2013
The last thing pediatrician Susan Ryan wants is to get involved with the arrogant test pilot Major Martin Bennett. Forewarned about fighter pilots in general ("They look on women strictly as accessories, preferably glamorous ones. Their first love is flying.") and Martin in particular, she nevertheless finds herself increasingly attracted to the man.

But a broken engagement has left her cautious and mistrustful of men and determined not to be just another statistic in the amorous pilot's log book.

by Juliet McCarthy


Sensuality Level: Sensual

Author Bio:
Juliet McCarthy taught English in Department of Defense schools on Air Force bases throughout Europe before marrying a fighter pilot and having five children. She has won an award in the prestigious Ian St. James Awards. The Unquiet Heart is her previous novel with Crimson Romance.
To enter giveaway: Please complete the Rafflecopter form below and post a comment
Telling me which of these books caught your attention and why? 🙂
Good Luck
~Sara