Today it is my pleasure to Welcome author
Deborah Blake
to HJ!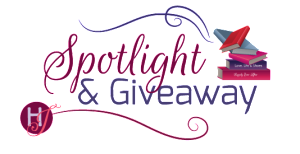 Hi Deborah and welcome to HJ! We're so excited to chat with you about your new release, Veiled Menace!
Please summarize the book for the readers here: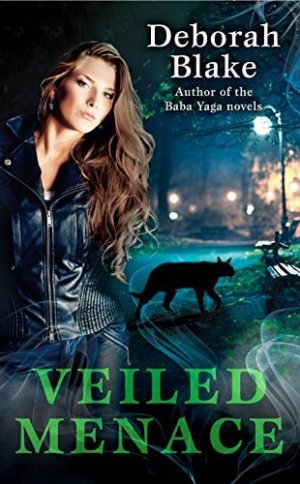 A Witch-cop runs into more trouble with a mysterious relic, a lost race, and two men who want her for completely different reasons.

What's your favorite line from the book?
The very last one in the book. It reveals quite a surprise!

Is there certain trait or je ne sais quoi that you find all your heroes have? Why do you think that is?
I guess they tend to be strong, smart, and capable, but with weaknesses that make them less than perfect. You know, like people in the real world!
Please tell us a little about the characters in your book. As you wrote your protagonist was there anything about them that surprised you?
They've definitely got chemistry—maybe a little bit too much, since things tend to blow up around them in in their relationship. Donata is attracted to both Peter's strength and his vulnerability, and he likes that she is tough and smart (and not at all intimidated by his Dragon father).

The first kiss…
They are pretty intense together, that's all I'm saying.

If your book was optioned for a movie, what scene would you use for the audition of the main characters and why?
I love the scene where Donata is practicing magic with her great aunt and things don't exactly go as planned…
"What on earth is wrong with you today, Donata?" Her aunt grabbed the fire extinguisher off the wall and aimed a few careful squirts at the fire burning in the middle of the work table. Putting the extinguisher down with a clang once the flames were out, she stood, hands on her hips, and glared at her niece.
"You have been doing that illumination spell successfully for weeks," Tatiana said, irritation clear in her voice. "There's no reason for it to backfire now. And so spectacularly, I might add."
She tilted her head to one side as she looked at the mess and the parrot perched on her shoulder chimed in, "Spectacularly. Spectacularly. Whoo hoo."
Donata ground her teeth.
"I'm sorry, Aunt Tatiana. Do you want me to try it again?" She started reassembling the supplies for the spell.
Tatiana threw up her hands in mock alarm. "Dear me, no. I'm not sure I have enough foam left to put out another fire." She narrowed her eyes suspiciously. "Besides, this is the third spell you've tried that's gone sideways. Your focus is off for some reason. Do you want to tell me what's going on, before you burn down what's left of my workroom?"
Excerpt. © Reprinted by permission. All rights reserved.

What do you want people to take away from reading this book?
If you could have given your characters one piece of advice before the opening pages of the book, what would it be and why?
I would have told Donata to watch out for her own temper and stubborn nature. It does tend to get her into trouble.

What are you currently working on? What other releases do you have planned for 2017?
I'm actually working on the next book in the Veiled Magic series, number three (tentatively titled Veiled Mysteries). Plus another book for Llewellyn, The Book of Cat Magic.

Thanks for blogging at HJ!
Giveaway:

E-copy of VEILED MENACE (Veiled Magic) by Deborah Blake. *Gifted via Amazon*
To enter Giveaway: Please complete the Rafflecopter form and Post a comment to this Q:

If you could, would you like to have the power to talk to the dead, or does the thought freak you out?
Book Info:
Since Witches came out of the broom closet in the early twenty-first century, they have worked alongside humans as police officers, healers, stock traders, and more. But they aren't the only paranormal entities in our world…
Witch and police officer Donata Santori is no stranger to magical mayhem, but lately her life has been unexpectedly charmed. Her job as a Ghost Yanker now includes the occasional paranormal investigation, and she's advancing her magical abilities with the help of an ancestor's treasured spell book. And while both of her former love interests—reclusive half-Dragon art forger Peter Casaventi and disgraced Shapechanger Magnus Torvald—are nowhere to be found, she's not averse to being wined and dined by wealthy businessman Anton Eastman.
But Eastman isn't what he seems, and what he wants from Donata is far more than she's willing to give. When a mysterious relic, the Pentacle Pentimento, resurfaces, along with Peter's Dragon father and a shocking Santori family secret, Donata must fight to save herself, her friends, and just maybe the fate of the world from a magic as old as it is dangerous…


Meet the Author: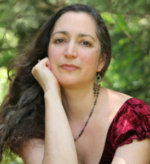 I am the author of ten books on modern witchcraft from Llewellyn Worldwide and a number of paranormal romance and urban fantasy novels from Berkley.
I live in beautiful upstate New York in a hundred and thirty year old farmhouse with a bunch of cats. I also manage an artists' cooperative shop, make jewelry and do a few other esoteric things on the side.
When I am not writing, I love to read (Jennifer Crusie, Katie Fforde, Tamora Pierce and Susan Wiggs are among my favorite fiction writers, and I read a lot of non-fiction about Witchcraft, spirituality, gardening and cooking). I also have a blog where I do lots of giveaways and talk about cats, writing, gardening, and witchcraft, not necessarily in that order.
I love to hear from people who read my books. My website is www.deborahblakeauthor.com and there you can also find links to my blog, my Facebook page, and Twitter.