Today it is my pleasure to Welcome author
Beth Yarnall
to HJ!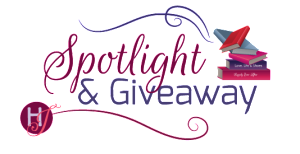 Beth Yarnall kicks off a steamy new series featuring a San Diego investigative team with a soft spot for lost causes and a passion for redemption.
Please summarize the book for the readers here: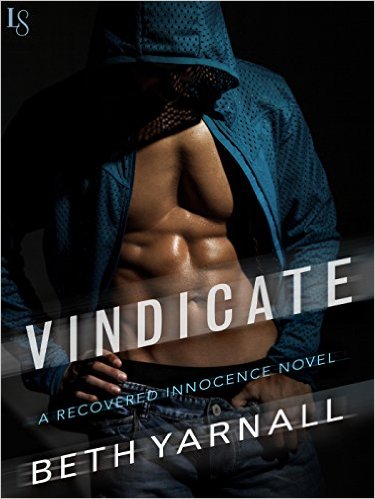 Vindicate is about a young woman looking for justice for her brother who accidentally finds love along the way.

Please share the opening lines of this book:
I got my driver's license on my sixteenth birthday so I could visit my brother in prison. California Institute for Men in Chino, California sounds like one of those super snooty colleges you have to be rich to get into or else be the next generation in a long line of alumni. But this is no college. Chino Men's, as it's referred to, is one of the most violent prisons in the state.
Please share a few Fun facts about this book…
As a lot of my stories do, the first line of the book—I got my driver's license on my sixteenth birthday so I could visit my brother in prison. —came to me out of the blue. There was a whole book in that sentence and I was excited to find out what it was.
I bite my pinky nails just like Cora does. And sometimes the nail on my left ring finger. I used to bite all of my nails, but since I reached adulthood I only bite those three nails. Not all the time and not a the same time. Only on occasion. Weird, huh? As I'm typing this my left pinky & ring finger nail are bitten down to where they almost hurt. Art imitating life or the artist inserting herself in her work?
Cora is an aspiring hairstylist. I'm a former hairstylist and makeup artist.
If your book was optioned for a movie, what scene would you use for the audition of the main characters and why?
I would use the dinner date scene between Leo and Cora. Leo tells her about his goal to become a prosecutor when he gets out of law school and passes the bar. It reflects their differences of opinion and experiences when it comes to our justice system.
"Why a prosecutor and not a public defender? The system could use a hell of a lot more good public defenders. I know Beau could've used one." She holds up an angry finger. "Just one."
"I can't undo what was done to your brother, but I can make sure that every case I prosecute is a good one."
She sits back in her seat and glares at me. She hates me now, I can see it. I'm lumped in with the asshole who sent her brother to prison. I have to find a way to convince her I'm not the enemy. I can do more good on the prosecutor's side than the defender's side. I know this. I have to make her know this.
"Cora, you should know me well enough by now to know that I will be better than the DA who sent your brother to prison."
"You say that now and maybe you mean it, but when you've got a hundred and fifty cases that you're expected to close with a conviction or a plea deal, you cut corners to do it. Did you know that close to seventy-five percent of all wrongful convictions are due to official misconduct, including prosecutors?"
"That's not going to be me. Someone has to put away the bad guys, Cora, and I want to be one of the people who do that. They can't be allowed loose in our society to perpetrate again and again."
"And you're fine with a few innocent people getting put away in the process?"
"Of course not."
"It happens."
"And dolphins get caught in fishing nets. But that didn't stop you from ordering fish for dinner."
Her mouth drops open and she glares at me like she can't believe what a complete and total asshole I am. My whole body goes hot. I can't believe that just came out of my stupid fucking mouth either. I've just equated her brother to so much debris that inadvertently gets swept up in the greater good of the justice system's net. I thought Cora would be the one to ruin our date. But no, it's me. I've fucked this up so badly I don't see any way of recovering it.
And they haven't even brought us our salads yet.
What do you want people to take away from reading this book?
I learned a lot about our justice system and how tragically easy it is to be convicted for a crime you didn't commit. Even when there was no crime at all. In the third book in the series (Reclaim) I'm taking a snippet from a real case where a mother was convicted for the murder of her son…except the coroner ruled it an accidental death. So if there was no crime, how was there a trial and conviction? Sadly, it happens. I hope readers will take away a little knowledge about how sometimes our justice system isn't as fair or as accurate as we'd want it to be and that innocent people continue to be convicted for crimes they didn't commit even in this day and age of DNA testing and advanced crime scene techniques.
What are you currently working on? What other releases do you have planned for 2015?
I'm working on the third book in the series, Reclaim, which is about a young immigrant woman who was wrongfully convicted for the murder of her son and the hero and heroine who are working to free her. Atone, the second book in the series releases in February and is available for preorder now. Reclaim releases in July 2016 and will be available for preorder soon.

Thanks for blogging at HJ!
Giveaway:

eBook: VINDICATE (A Recovered Innocence Novel) by Beth Yarnall (AMZ/BN)
To enter Giveaway: Please complete the Rafflecopter form and Post a comment to this Q:

Cora has bright blue streaks in her black hair that nearly match her eyes. It's her thing. If you were totally unafraid and unencumbered by job restrictions, what color or colors would you die your hair? Would you go for streaks like Cora or an all over color?
Book Info:
Cora: I got my driver's license on my sixteenth birthday so I could visit my brother in prison. Five and a half years later, he's still locked up for a murder he didn't commit and I'm still trying to find a way to set him free. Then I hear about Nash Security and Investigation, a private detective agency that helped exonerate a wrongfully convicted man after thirty-nine years in prison. The problem? They've already taken on the one pro-bono case they'll accept this year.
Leo: I'm this close to finishing law school—and never working another day at my dad's P.I. office—when Cora Hollis walks through the door. She's got a box of files, a handful of leads, and an independent streak a mile wide. She fascinates me and I can't say no. Suddenly I'm volunteering to help her find a missing witness who could be the key to her brother's case. But nothing is what it seems and giving in to the attraction between us could be more dangerous than finding the real murderer.
Book Links:

Meet the Author: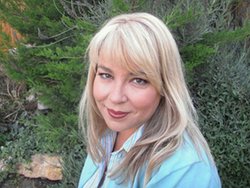 Best selling author, Beth Yarnall, writes mysteries, romantic suspense, and the occasional hilarious tweet. She lives in Southern California with her husband, two sons, and their rescue dog where she is hard at work on her next novel. For more information about Beth and her novels please visit her website-www.bethyarnall.com
Twitter- @BethYarnall
Facebook- https://www.facebook.com/BethYarnallAuthor
Pinterest- https://www.pinterest.com/bethyarnall/
Instagram- https://instagram.com/bethyarnall/